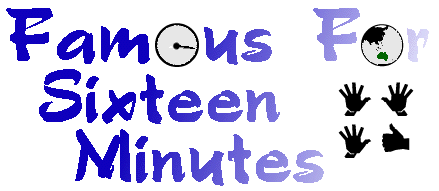 The Life and Times of Peter Green
Archive: 13 October - 26 October 1997
---
October 13th
Dear Diary- well it seems like ages since I last spoke to you all, the LLT tour, several cd releases and just catching up on all the CH mail has delayed my tap tap tapping of the keyboard- but here we are again- another installment. On with the show!

The Screaming jets hit retail to day with their version of "Eve of Destruction" if this doesn't get played on Australian radio then things are really in a poor state in radioland. Leanne and myself go visit Paul and head to the Green Turtle (distant relative of the Blue Elephant?) coffee shop. John -who use to play guitar in the Largest Living Things drops by and several other people. The Turtle is a popular haunt for Mr Hester and "Hellwood" is still a large community group...everyone says hullo and hassles each other...I like that. Neil lands in the USA to continue work on his solo album- must be an exciting time for him- I can imagine you can only take the album so far recording it in the basement studio. The family are with him so he'll do ok. Bet Liam is really excited - it's kind of like being on the road. Would love to drop in and see them.......and get to Deb's wedding but sadly I have to use the remainder of my flight points to get me home for Xmas ):


---
October 14th
Decide to get some Telstra shares, our portfolio is growing- all the signs are there for the market to take another small crash...it's like it's begging to crumble...everyone is talking about the anniversary of the Big Crash of '87 people just want it to happen...bet it does. Speaking of crashes (which is really in poor taste) John Denver died today- his plane crashed. I thought he lost his pilot's license? On the same day "Thrust Inc" break the speed of sound record in the states- wow what a fast car...why do people want to do this?


---
October 15th
Try to find Paul and get him to call Sydney beat magazine for his interview...hope we don't blow this one.

Have been thinking about Deb's newsgroup idea. I think it's coming up for the voting stage. I think there is an info page- so hopefully Deb will run a link to it from here. I've kept fairly quiet up to now but i think it could be a good idea. My main question is- would it hurt to have this, and does it affect the Tongue in the mail site. From what I've read it wouldn't mess up the Tongue in the mail site and could be a service. So if any of you haven't checked out the info or voted I think it could be worthwhile. This could be the only shot at having this service as it IS a lot of work. I've decided to cast a YES vote, a few of you have asked me what I think...so that's it. This isn't because Deb is a mate (she is) but I think multiple services related to CH etc would be a good thing. I just want to stress at this time though that my support for Marck Bailey and the Tongue in the mail site stay exactly the same. marck and coherts have done a great job and I'm sure that will continue. But yeah a newsgroup could be a good thing....and your vote is VERY important.


---
October 16th
Alpha Control we have lift off. It was this date exactly that the Space family Robinson lost their way to Alpha Centauri........

Paul doesn't make it to the last LLT show at The Redback- he seemed a bit fluey and moody this afternoon. The LoungeKings play instead. Sonia,Lara and Fran turn up-god bless em. The Fringe festival opens in melbourne so it's a quiet night anyway. Load some cds into the Van- the band leave for Sydney tomorrow.....I'm flying. (luxury).....but it works out cheaper for them as they save on accom.


---
October 17th
LLT play The Australasia Hotel in Eden, it's Whale Watch Week so the town is packed. The band play onstagefor Two hours-the crowd won't let them leave and some old lady trys to stick her tongue in Pauls mouth (aghhh). get the final lot of press stuff out of way.

The Phoenixs accelerator dies just as we head down dandenong Rd (super busy Rd that is actually a highway)........so Mark and myself decide to try and get her to my sixties car repair people...we chuck along at 2kms per hour...Mark has to push us over speed bumps.....thankfully we find it funny. Two hours later she is running again at normal speed. What a day!


---
October 18th
Don't forget to check out the Largest Living Things website at: http://www.frenz.com/LLT/ considering Deb has a wedding coming up she's put this together really well...we'll have some new photos etc up soon. LLT play Nth Sydney-"Northpoint" tonight.


---
October 19th
Pack bags for a week away. Mark will be running the office and everything Crowded House related- trust him a lot-if anything the office will run BETTER .

Weird event of the month- a woman in Scotland went to bed early with a headache and woke up with a Sth African accent. She apparently suffered a minor stroke and woke up with "foreign accent syndrome". She's one of a dozen people to contract this condition. How strange is that?


---
October 20th
get to the airport nice and early- work in the flight lounge....use their computer to answer some last minute emails. Wet in melbourne,fine in Sydney.

Notice that Labour now overtakes the Liberal Government in the popularity poll- which isn;t too hard...Hairball the cat would get more votes (and create more jobs) then John Howard. Cheryl Kernot ups the ante- she'll breeze it inwhen she runs for the Qld seat of Dickson next election. As Graham Richardson so rightly stated- "She has in 1 bold breathtaking leap of faith,made the next election truely interesting". I was going to vote for the Democrats in the next election as I still wasn't convinved that Labour could pull it off- Kernot was my one main reason, joining the Labour party will get the a lot of votes. Plus she's a regular at many of our gigs and is a good dancer........(grin).

Arrive Sydney and get depressed driving through Bondi Junction- it's changed so much from when I use to stay their with mark during the early Enz days (when we were still at school). We are staying at The Seabreeze Inn at Bondi Junction- a fierce wind is blowing, the waves are crashing and my room at the Hotel is actually whistling.....I enter the hotel lobby with a Robert Smith styled hair job. Drop in on Paul and George- Paul has made their room look like home. Nice touch......we all head off for food and a movie. The band wanted to see Austin Powers.....oh god 5 times now- we make it inside, I see the LIS movie preview- so it's worth it for that. The preview for Contact comes on and we all love it-so we give Austin a miss and head to see Contact. I find out later on that Paul hester also likes Sci Fi- the meeting with Arthur C Clarke in the CH heyday had an affect. The start of Contact is brilliant and it's not as bad as I thought it would be. We all end up in room 510 for tea with Hester and co.


---
October 21st
The band head to Gosford and I head home to see Mum and Sis. Drive them around the lake for a picnic and a Pelican falls in love with my Mum and follows her everywhere and trys to get into my hirecar.......

A friend tells me that Micjhael Hutchence and Paula Yates will get married in French Polynesia Jan 10th '87.

Tshirt design of the month must be- Tshirts with the photo of cuban guerilla commander Che Guevara,who is still a hero 30 years later-after he was gunned down in Bolivia. Really tired today- need some sleep.


---
October 22nd
Sometimes sitting in the hotel room you can go mad with lonliness.


---
October 23rd
This is one of our main shows- LLT play The Hopetoun. The streets around the gig are covered in LLT posters. Our buddies Dog Trumpet are special guests. I notice on the Hopetoun "upcoming" sign that someone called Milk Hart is playing soon (is that a relation of Mark hart?). The street posters say The Largest Living Thing- they forgot the "S". We all make rude jokes! (of course). My week of media work has paid off- the gigs are mentioned in all the street mags and some are running the photos.

What a show- packed. Tim and Marie turn up...I feel Marie's little baby tummy....yep theirs a Finn in their. They are really happy...and club members come up to them both and congratulate them. Tim is a bit moved by it all. Paul introduces me to Marty Wilson Piper of the Church....I mention about them splitting up and it's all a media thing....he;s a great guy.

The biggest buzz of the night is that the Wiggles turn up at the show. Now for those of you who haven't heard of Australias Wiggles they have a HUGE under ten year old following, a purple dinosaur onstage called Dorothy...and kids go crazy for them in their coloured skivvies. They LOVE LLT and have asked Paul to play on four of the tracks of their new album. Sunday Hester loves them too- so one reason he says yes is for Sunday. I sell the Wiggles some LLT cds. Cool! sadly Stephen King (yes the author) didn't make it...or did he. I notice later on that his name WAS crossed off the door list......he loves CH.....and he knew the gig was on. Another late night.

A plastic fortune telling fish turns and flips in bassist Barrys hand out the front of the gig. I run into long time CH fan Andrew who has been spotting Tim at his local swim hole.


---
October 24th
Go visit Amanda and Hayden at the CH office- take them some champas. Love these guys- real fun to work with . Grant is in NZ......we behave-seriously Grant we were good GT workers (hic). Spock arrives in the afternoon to play with BCO- looks like I'll miss them ): Too much work.

We make the long drive to Windsor leagues...Abbey Road blaring out of the vans speakers. LLT are like the ultimate club and I feel like I've become a life member-the guys are great together- they set up their own gear, annoy each other but they are always there to support each other...this feels good.

I'm the first into Windsor Leagues and I almost win a "meat tray" (its an aussie leagues club contest prize)....a very short man is telling ten year girls to leave the dance floor because tonights show is a "full production" and over 18s......it's all very trippy. I freak out- run into the night, find a swing and call home.

Gig goes well- another conquest- the cool people in the room get into the band.. We leave half way thru Mental as Anythings set- and I can't find Paul. I look in the front row and about 12 middle age women are doing 'the swim" to the Mentals "If you leave can I come too"........I look again and who is in the middle of this-our own Paul- HE has them DOINg the Swim. Its so incredibly funny. Kevin wants food all the way back to the Hotel. He's a good bloke.Great guitarist.


---
October 25th
Two shows today and Paul is desperate to buy some green Grosbys. We find a show at paddington and they ask what band we (yes WE) are in...we all sing parts of other peoples songs......I sing Anarchy in the Uk.....they are totally confused. The shop is near paddington Markets and I remind Paul that he use to live at 11 Bent St behind the markets so we have a walk their.....I ake some photos of Paul in front of the Bent Street sign...and send them to Deb to go up on the photo area of the LLT site...so check the area they should be up very soon...and yes Paul has those GREEN shoes on!

Go to the Powerhouse museum for my photoshoot...I have to have my snap taken for a book on fans....I'm arm wrestling a Sherbet fan from the seventies...the shoot finishes at 2.55, I have 5 minutes to get to the open air gig....and the streets around Ultimo are a nightmare. Amanda from the office is dropping in- so I want to be there.

Finally get to the right stage- I come up swearing how fucked the organisation is (none of the stages are marked and their are no info areas)....but the days acts are running late so I make it on time.

There are some people in front of the stage having a spliff- so the band add "Everybodys gotta get stoned" into their set. They are playing really well, and per usual Paul and now the band are mobbed. I head to the Hotel and they go to the Harbourside to set up. The gig tonight at The Harbourside Brasserie is packed. We are supporting cactus Child. Some of the now regular LLT fans turn up for a last farewell- so thats nice. I meet Angela Black their- she saw LLT play the Espy (Hessies Shed) and just said they have improved 100%. Paul says that lasttime he was in Sydney he played over their-and points to the Sydney harbour Bridge/Opera House...now I'm here......good gig. We all end back at the Hotel again watching the baseball....


---
October 26th
Wake up very very early and get to the airport early. Spend time at the fantastic Sydney flight lounge. Notice they have some great orange pumpkins...we need some Pumpkins for the LLT Halloween show in melbourne so I wear the karma and steal TWO......god all the flying i do I probably paid for them. Still it's bad to steal and all I can say in my defense is that I have road fever!!!!

My flight is late and I have to meet Spy Di who is flying in from california. her bag is delayed so I walk around the corner and she walks out the door...perfect timing. The limo picks us up and takes us to the Grey Ghost and we get home. Mark has some chockies waiting.....so I'm glad to be home. What a spoilt gryphon.

We head to the Elephant for lunch...the staff were worried that they hadn't seen me all week. I missed their coffee. Happy Birthday Hillary Clinton- sorry i couldn't make the party.....it happens.I'm sure it went off.

Thats it for this segment, excuse the typing mistakes this is very very rushed. Love you all-Peter

---
If there are any problems with this site, please contact webmaster@aswas.com.