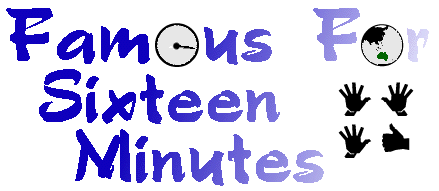 The Life and Times of Peter Green
Archive: 6 July - 19 July 1997
---
July 6th'97
We catch up with the regulars at the Elephant in the morning. Today is a bit special because both Jen and Merl are down from Qld with their baby Matthew. What a happy child, just gooed and gaaed at all of us. We gave him Benjo the jumping mechanical rabbit. I won Benjo awhile back in Vegas...made a pact with God...if I win straight away on the slot machines I'll buy that dancing rabbit. So guess what,one coin, ding ding ding, $300 silver dollars later and Benjo is under my arm. Matt will enjoy him later on......of course the rabbit was set free in the Elephant,all the early morning "Drags" and the coffee boys had fun. It would of made more impact if it was an Elephant (and Blue).

Spock drops in, he's working on an Anthology by boring ol' John Farnham, at least the cover art will be good...MOR is not for me. Guess these 3 albums get him out of his contract (?). Anyway Spock gives me a quick lesson with the new scanner. So I instantly go overboard and send Deb in NYC (aswas) 90 jpeg files of 'Hooks photos for her to consider for the site. In my new learned technology I didn't stop to think that THAT many jpegs might overload the system...duhhhh! Skyhooks were the first band I ever worked for when I was a long haired school- boy. I can remember clearly when the Wollongong City fathers banned them from coming within the city limits. How weird is that? For any diary readers that want to see my early band,Deb (got bless her) has made space on ASWAS for them:

Try: http://www.aswas.com/skyhooks/


---
July 7th
We are still trying to find some artwork for the upcoming SplitEnz "Spellbound" CD. Usually Noel just churns out a cover,Pete from Mental as Anything has come up with an idea, some of the Enz love it, some want changes and some think it's too Crowded House. Hope someone decides soon. RSVP Rosa for the Performing Arts Museums 15th Anniversary. Barry Divola (journalist) calls and I do a 2 hour + interview for his upcoming "Fandom" book......oh the stories we could tell but we are saving them for you "sweet diary" (well maybe not ALL of them).Out of all the questions the one about "all time favourite band" was a hard one...couldn't answer it,so many of the bands mean very different things to me.....it was fun anyway, dragged up a few memories. Speak to Nigel and it looks like Eddie is having fun in the studios....the Enz track listing has changed again........


---
July 8th
Send Grant the Bio's for the back of the swapcards. Go through some Enz slides for possible use.....love the early B/W costume shot with the sheep- I'm sure the ENZ are a bit tired of the old "sheep" jokes though. There is a great shot of them in front of the Moon and Mars.........and speaking of Mars (I needed a tie-in-sorry)...wasn't the Pathfinder footage just brilliant. Glad Nasa have a hundred million hits on their sites. Space is the place! Now if someone would just get the USA Space station up there ,so poor old Mir can be put to sleep ("will I dream Dave"?)....the Russians must be running out of chewing gum and chicken wire to keep it together.

Finally...we have todays charts and the great news is that Recurring Dream has now spent a year in the Australian top 50 charts. (still at #44). The sales are now 500,000 making it into the biggest selling Top 5 cds by an Australian group. Dignity and a huge hit record- a nice way to say goodbye.


---
July 9th
Play Silverchairs "Freak Show" album a lot-it's far better then their first CD. They must be a big dissapointed with sales,only platinum here. Enzso has sold more copies in Australia. Greg ok's the 'Hooks swapcard bio stuff,it's really easy to jump back on that old bandwagon for the Enz and the 'Hooks,almost second nature. My fave Playstation game at the moment is "Wipeout 2"...I hope I don't drive the EK as poorly as I fly my rocket car in Wipeout.


---
July 10th
Well today is our 5th year at Belmore, which means its quite a few years since the Finns & co. worked on Woodface here. Hope the other songs from those sessions get released. I just looked at the rough's and some of the titles are interesting..."weather with you" is marked down as "Cookin' in the kitchen". "Sacred Cow" and "Fields are full of your kind" are on there as well. Some great songs,too good to let them gather dust.

Head to Illusion studios at Port Melbourne today,as we have Boom Crash Opera working on a clip for their next single. haven't seen the band together as a group for what seems like ages. Dale looks absolutely fantastic, in fact they all look healthy...and I didn't see Peter Farnan have a cig all day. Snap off a few photos plus some group shots. Get dragged into one of the shots with the band, which felt strange. All the rural stations are playing "Dreaming up a fire",its kind of like BCO of old, but the city stations are being shit heads and not playing it. What is wrong with Australian radio.....I've stopped listening.

Get a great (overdue) massage in the afternoon,Jen's healing hands are back in Victoria (plus the rest of her). Rosemaree takes a number and gets one as well. We somehow "float" home. Must of charged me as I work till 2.00 in the morning on Crowdies "stuff" for the next mailout. Have a very late dinner at the Elephant...we should buy shares in the place,it'd be cheaper.


---
July 11th
Maz drops in with the letter for the BCO Newsletter,he's a good friend. Just played drums on Hayden's (GT's office) 3 tracks- said they sounded great.Would work well in America. Received an email from Mushroom, the Real Wild Child Exhibit opens in Newcastle (Aust) on July 25th. Head into the city and pay my Amex. The Myer window is alive with the antics of Meercats-Mark and myself watch them for ages...he's given up on getting a ferret and now wants a meercat. They seem to play up to the crowd. We head off to the Performing Arts Museum cocktail party.....the first person I spot in Nickla, Nick's girlfriend. She is with her friend-who is wearing this great coat. A few speeches and a great fire eater she almost sets off the sprinkler system (yes-anything to wake up this crowd of old fossils). Greg from the Hooks and ex-Sports frontman Steve Cummings are at the party...they spend ages talking. They use to go to school together and in a weird twist of fate BOTH their hairs went silver in the same week! There is a weird air about tonights Anniversary party, and a spy tells me later that the Performing Arts Museum is being moved into some tragic space within the Arts Centre itself. In other words,someone noted that the Performing Arts Museum had a great riverside view and probably wants to open a shop there. No doubt there is a smokescreen of "it will be better off" but lets face it-that's beaucratic bullshit and no one believes it. The performing arts costumes and the various collections belong to the people and I bet the public wern't consulted.It still amazes me that Sydney can have a huge space in the form of the great PowerHouse Museum,but Melbourne wastes so much money on lighting the Spire and fireworks and pixie lights and can't allocate some money for a decent space to display what should be a proud collection. It really sucks.


---
July 12th
The Diary site has had over 14,000 hits now....you guys just keep coming back, don't you......ahhhh why? MG is reading this great article on cats,who are just so genetically close to us. Explains why they get similar diseases (cat flu, cat-aids etc), which also means they could have the cure for such diseases. Speaking of Cats- Janet & Renee from texas send me this bizarre advert on having a depressed pet. "Is your pet...depressed?Withdrawn?Incontinent? If so your pet could be suffering from Past Life Regression!". You can get in contact with Maya Amethyst Greyhawk...healer of domestic Animals. ..the classic line is that your cat might of been a postal worker in it's past life.....(: Fran calls in ,in the afternoon, her work is going to call me about a phone survey about internet use/pay tv. Hey it's $40-so that's easy lunch money.


---
July 13th
Hmmm brekky was no real joy- Becky was in a cow of a mood. We posted all the warning posters near her home so her new man will be warned! (grin).Good ol' Spock sides with me.......my hero. Boomers call, they are finishing the album "Gizmo Mantra" at Gotham today. Jj calls in with 2 great new ,almost finished songs "You love yourself" and "Best Times". Ex-Models member Andrew Duffield has been working with him. It must be drop in day-Emma and Charlie come by and visit he (Charlie) use to be in The Sharp and is a cool guitarist,he's put a new band together called EARLOBE and they are playing in Adelaide at The Tivoli on July 26th. So go and check them out, should be a hot show.


---
July 14th
Received this great pencil drawing of the Finns from Janet Storm in the USA. So much time has gone into it, the faces are pretty good. One of the Finn clan suggested that Richard and Mary might like it, I have this problem that we have absolutely no space.....don't really want to part with it, but the Finns Snr would love it. Will ask Janet if it's ok.

Fred from the Hooks has a costume or two,that he wants to get rid of, so I call the Arts Museum and we keep one for our archive collection. Isabelle calls from France and they have a tv and a vcr in their house at last. Hmmm it will probably corrupt Isabelle.(: I bet she's having a field day with all the Video Newsletters and compilations that I sent her. Found this line of a song(?) scrawled in blue chalk near our gate"...when will we come up for air.."? Does this mark the return of the Belmore stalkers?

Personal note-don't wear slippers outside...in case they have their camera.


---
July 15th
Visit Paul at the Restaurant and give him some of the Club "Stage Talk" free cds. They just came in,Nigel Griggs put it together for club members,so we are sending it out to all the people who have spent-10,9,8,7,6 and completed their 5th years in the club. If you can imagine packing and posting that many CDS (remember the club has around 12,000 members) you begin to understand what a crazy month we are about to have. Paul is good, shows us the new house which has great little deco areas and designs in the glass. Looks like we will be releasing a 4 track EP in a month or so for The Largest Living Things.So it will be the return of Paul Hester soon.....plus we might have a great double bill, which could see him in Sydney with his band.

Feeling a bit down today...it happens.


---
July16th
Tim faxes down his 2 page letter for the Newsletter, hope Neil can add a page as it seems like ages since we've heard from him and the troops are hungry for any information on his solo album. Speak to Eddie in NZ, he's in fine tune, and happy that both the Enzso shows at Nelson have sold out ,in a day. The Finns won't be aboard on this one, but hey some of the money goes to the Nelson Music School so I guess thats ok. Tell Ed. to call Ian about the extra programmes, they should be able to add an insert and make the Music School some extra $$$.

Toija drops in and we go through the Gothic Photoshoot snaps,some are great,may ask Deb to put one or two up in the photo archives later on. Poor Deb, she has been great lately, the 'Hooks site has taken up so much of her time, she rarely ever complains, and I'm sure I'm a pain in the arse and a demanding shit. Imagine her joy when I send her 60 jpegs at a time. The sites are looking great and she is so passionate about the upcoming projects, it's good to work with her.


---
July 17th
Christina has the Tim site up, it's a growing thing.....and will mutate and change,but you can check it out- http://www.famous-blue-raincoat.com/TIMFINN.htm. FrenzCom will probably run a link at some stage. Spoke to Tim and he is really interested in his site, so we hope he will have some involvement. Maybe some sounds..that would be great.Christina is back...with a passion.

Have brekky with Sarah at Mushroom, talk about the Mushroom Anniversary project and I check the Enz photo files. I think we'll use most of ours as the Mushroom Enz archives are a bit average......she suprises me with some great Skyhook trannis....a few new shots. Whilst there I run through a few other band sections find some horrible Phil Judd /Swingers photos....but there are a few good ones (thankfullY) can't have our Phil looking like a a cactus head can we? Wonder why the bastard hasn't been calling me back...just found out he's in NZ visiting his parents who are celebrating their 50th wedding anniversary. Just heard that Spock is going to jump up and play with BCO on Hey Hey Its Sat on the 19th. Will be good to see him back with them, even if its only a one off.

Deadstar play the Empress, a very small crowd, and the new bassist doesn't do many back up vocals. Peter Jones gets a good reaction from the crowd,but it sounds like it's going to be an uphill battle for them.The latest single hasn't charted and I don;t think the UK is any better.


---
July 18th
Had a suprise email from one Liam Finn today- really good to hear from him, everytime I see him he's getting taller. Will be fun to catch up in NZ in August.

Work till 4.00 getting the envelopes etc ready for the upcoming Crowdies mailout climb into bed and crash......sleep.


---
July 19th
Body clock goes off at 6.30, climb out of my coma and put on the central heating, Leanne arrived on the red-eye flight from Perth this morning. It's still dark when her taxi arrives. I laugh as she carrys her bag and two giant (like 7ft) Beavis and Butthead cardboard cutouts up the Belmore walkway. Great to have her here,the next 2 weeks will be fun. her first request is lunch at the Blue Elephant...who are we to argue. Hope Scottie is down there, he finishes up in a week and we'll miss him heaps. He's one of our favourites,he jumped up as one of the dancers at Virgin Marys (Bar) last week and flashed his trash along with Stella and Candy. So with his departure some of the fun that is the Elephant will walk out the door with him, plus he makes a bloody good coffee.

It's almost midday and Melbourne has that glassy haze covering her body..ah Winter. Hopefully Leanne will be out of the bathroom soon and we can get our wakeup caffeine hit....I hear her, it's time to go. Take care readers, and this week do one nice thing a day for someone. But only for this week...you can be terrible the other 51 weeks in the year. Seeya PG

PS-The Diary Reader photos are flooding in, you still have a few more weeks to send in a passport size photo with your name/city on the front. Dont hesitate.

---
If there are any problems with this site, please contact webmaster@aswas.com.