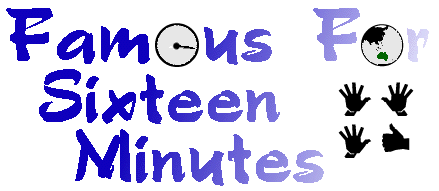 The Life and Times of Peter Green
Archive: 12 September - 22 September 1998
---
September 12th
Arrive Heathrow at 5.05 in the morning....had to sit on the tarmac waiting for the plane to be towed...then Heathrow's exit ramps stalled so we had to depart the old fashion way down the stairs. Wait for 3 hours and catch my flight to Dublin. Great accents on the plane.

Have a crappy sleep-whoever booked our hotel next to the sports bar should be shot! Party party party.


---
September 13th
Go for a walk,have brekky in an upstairs coffee lounge overlooking the mall, very strong cappuchino's . 12.45 meet in the lobby of the Fitzwilliam Hotel. The set consists of- Twisty Bass, ing tide, Dream Date, and a great version of When you Come. Neil talks about the ghost at the Venue (Ulster Hall) and yes he's called Kevin (again). Two encores tonight. Good gig for the first of the tour. Dee our tour manager drives us back to Dublin,Amanda, Niall. Aine", and myself. Go through a few security check areas, scary seeing guns at that time of the morning-makes you feel fragile.

Wake up at 5.00am by a workcrew fixing a gas leak outside my window.....


---
September 14th
Wake up at 9.00-cold,grey day in Dublin. Venue is within walking distance, as parking is hell. Special guests on the tour are Arnold- they were really good tonight . Neil and band were at their peak-heaps of requests (burglar song, Message and Walking on the spot). Nick Seymour is special guest on When you come (pinball Wizard), Fall at your feet. The crowd goes crazy. Get fans into the bar to meet Neil (life members).

Dinner with Nick and everyone at MAO.......various people play the "dare" game at the bar.....no names please!


---
September 15th
Get up early and go to Urbana Furniture shop...walk around Temple Bar , try to find a new jacket.... Hate the coffee in Dublin-bitter. Watch Australia kick butt at the commonwealth games.

Soundcheck Neil plays a new song penned only 12 hours before...I christen it "Dublin 3 am" (no relation to Andy White's Berlin 6am-grin). Good song, I wonder what it's future will be.

The ANTZ movie is coming up fast- October release in the States, Neil sings a cover of "I can see clearly now".....I think it's the only tune in the movie. Could work.

Liam from Hothouse Flowers is backstage -looks like he'll be singing on a song or two.

Things I like about touring:
Hotels with windows that don't open.
Neil's stage banter
Old friends like Claire, Bill and Edrie.
Robert Moore's tour art
Fresh Fruit
H20
Elroys Jokes
Comfortable Bus bunks
Buying books
2nd hand record shops
Amanda & Dee and even Mark Smith (grin)
Watching Ben doing his stuff.!
Herbie's silly (but wonderful) accent
Michael's bike rides...and swimming sessions
Guitar solo's

Liam's first interview was with Hot Rocks maqgazine today......plus a photo or two.


---
September 16th
21 years ago today Marc Bolan died.

Lobby 7.15- Pips (tour admin) birthday, we buy him an ugly bright pink birthday cake and try to make him eat it at 7.30 am (urgh). Sharon is travelling with the crew today so she can get their and set up her lights. Walk the wrong way at the airport and spot Grant and Malcolm from Parlophone getting on their flight.......we leave all our coins in the shape of a question mark.....on the seat and watch people walk by-everyone trys to ignore them and people circle the coins considering scooping them up-no one does-its all very candid camera-ish.

We are picked up at the airport by our great tour bus,heaps of long bunk areas,lounge , 2 tv's ,..our new home for awhile. Great to have Sharon on board, she's one of my mates-good for a cuppa and a chin wag .

Things I hate about touring:
Cleanners at hotels vacumining early
early flights
grumpy tour personel
dirty backstage toilets
no per diems
nasty immigration people
grumpy venue managers
fans that can't understand the word NO
too much pot (no not me)
being homesick
sending postcards
macho security wankers.

Spend the afternoon mailing newsletters at a little village called Wolvercote.


---
September 17th
Sleep well, Tiramusu on the desert menu (Oink-eh Di?)Soundcheck today is at 12.00,Sharon gets to use the new lights- she just learns and learns. She's working the Vari Lights with Marcus. They look great and it's a return of the Skeletons.

The set starts with Last one standing, King Tide,Dream date,Message etc....the Apollo at Oxford is usually a bit conservative but I thought the show was good.....two encores. Mean to me is in the set and Liam steps up to the mike for a hot version of "Empty Head" its the crews fave song, we all just love it...but we dont say it in case Liam thinks we are sucking up........really cool. The potential is scary.

Just heard that Neil will be on the Dutch Tv show "LA LA LA" on Sept 28th. Spend the last of my money on a new video camera, the smallest in the world with a great zoom on it- should get some neat "on tour" footage.


---
September 18th
My first night on the bus,always the hardest, get 2 minutes sleep, after this night I have even more respect for the crew,how do they do it? Jules wakes up with her new designer hair-do.....then again my Patsy "Ab Fab" look is good too......note Diary time for a haircut soon. OK let me describe the two tour buses. The crew have the double decker-it's the colour of a grape.....a double decker grape on wheels,at first it seems ugly then you start to like it.The top section is for sleeping, heaps of bunks, all comfy,sleeps 16.Jules taught me well, always pick the lower bunk......less to fall etc etc They get a little claustrophobic, I always seem to be hitting my elbow.Better if you have short legs,

Michael Barker isw no good in bunkland. This bus also has a giant video selection,hundreds of titles, might mention them later-some are very funny.You can really couch potato if you want. There are four seats upstairs at the very front,a great place to sit when we are night driving-all the time, Jules and Dougald made it into some strange "girls club" last tour- I'm too scared to ask dear reader.

The back of the bus is a lounge area. Great for reading. Down the staircase is the loo and a great kitchen, thankfully we have Rosie and Robbie on board-our great caterers-so lots of surprises await us. There are two double tables for eating and storage next to them. This is the smoking area, not a great deal of pot, the grape doesn't burn down the highway shooting on Ganga gas.....sensible crew.

So it is a hotel on wheels, our home, and occasionally the crew may find me in curlers and fluffy slippers doing the washing up (aka Paul Hester-ish).....he taught me well. We have to live in it so it might as well be clean.

Tonights gig at Birmingham is yet another good one, they play I SEE RED in the set, spot the club members dancing.....fantastic. Get some Life members into soundcheck, it's not part of the deal but its good to do when we can.


---
September 19th
Ipswich

Getting use to the bus,have an early night-think I slept! Buy Glow in the dark stars and for my bunk "door" a Crusty the Clown "figure. After a week I finally call home, get very homesick. Spy is still there too......try to ignore that feeling.

Get another dozen Life members into Soundcheck-Neil comes out and signs quite a few TWT CD covers for them. Robbie the Caterer makes a huge chocolate cake for our bus ride back to London. Phil our other Merch person admits he woke one morning on the Backstreet Boys tour with a TRUCKHEAD not a BUSHEAD- different type of hairstyle.....argh touring-who thought up these terms.

Amanda has been great, keeps me on the move and it's good to see someone I know......this will be tappede out on her computer as baby Bob is at home.....I'm not checking it so it's mistakes per usual. Remember some of it has been done in motion (Bus moving) so every bump is a new worfff..opps see WORD I meant- new word.

Heaps of club members again tonight at Ipswich,everyone going crazy for tour merchandise. The Calendars have nearly gone, but you can order them via the club. A new Neil for every month. Good gig- Bob Moore sings "I"d love to have a Beer with Duncan". Do my Bus swap and climb on the tour bus with Sharon. and Dee. Dee seems very quiet on this tour.

Heaps of fog and car accidents. Neil sits in the lounge and plays chess with Nat. Forget to ask who won.

I have a real bed tonight at Kensington.


---
September 20th
Day off. Sleep well in my real bed, call Mum in Oz, miss the family reunion, pisses me off as I think my Grandfathers sister will "go" soon...sad because she is great- get my black sheep side from her. Like my Mum she encouraged me to enjoy music. Great lady.....had a cool mansion.

3.00 sign on for the Finn V's Arnold Soccer game at Kensington Park.....my main bag is on the crew bus so guess who only has Blunstone tough boots and no runners. Neil offers to lend me his 2nd pair but they were up in the room...so I say I'll play in my boots.

Arnold are two short so Sharron and myself join up on their side. Elroy Finn calls me a traitor (ouch) and Neil says I jumped side pretty quick...those Finns are brutal readers. I take the ball off Neil in the first minute and I think I brusied him......so my shows come off...play in bare feet. I must be mad. It's a long hard match, enough exercise for the whole tour......broken toes, Michael Barker gets a ball in the face, Elroy is a trooper and always gets back up-and goes close to scoring a goal...Sharron Finn DOES........After 4 all we play for the golden goal and the Finns win.......I joke that Arnold can keep their support on the tour seeing they (we) lost. A rematch will happen soon........


---
September 21st
As expected wake up sore and stiff (be nice) bruises, crushed toes........off to see Sam at "Children of Vision" for my haircut.....came up good.Sit next to the guy who played Ferdie in THIS LIFE, he's a nice guy......Amanda liked him so she will be jealous......I can see her prowling the streets of Kensington with a net! (grin)

Clinton tapes are on, the SpinMeisters in Washington did a good job,the tapes wern't that bad and he didn't walk out.....reverse psychology...worked well. Get over it- let the guy do his job. What a waste of money,especially when so many are starving and homeless.

Watch "Maximun Bob" a new show- quite good.

Band and Neil fly off to Glasgow for a half-hour tv special....went well, the cameras were more descreet...so they didn't annoy the band. Even Liam who usually hates the cameras enjoyed himself. Call in and see Sharon, Amanda,Mark and Elroy and show off the new Elvis haircut.....ok it's not that much of an Elvis cut- looks ok. Have tea, and talk about Egypt.


---
September 22nd
Have brekky at the Muffin Man.....Prunes and Bran...healthy old me. Buy some new sunnys.......

jump on the band bus and head to the Mayflower at South Hampton. The bands flight is delayed by an hour because of fog. Nice sunny day at SouthHampton. We are the only real band playing here....

Jason Donovan is on again soon with Rocky Horror Show........and a production of Cinderella and Gene Pitney........hmmm Neil Finn rocks. Just remembered that this is where Mary Finn boarded her boat to come to New Zealand all those years ago before the Finn kids were born......I bet the Mayflower Theatre was around even then.

The band rehearse some heavy rock song during soundcheck......the gig sells out and hour later, so the tour is now around 95% sold out.

I'm missing Mark and the office and Hairball and the Elephant...but don't tell anyone in case they think I'm a wimp. Touring can be hard,even for tough old road bitches like me.

Meet some club members at Merch...tonight its impossible for any backstage Life member meetings because of security. But I think Neil will sign stuff when he gets onto the bus.

I'm back on the crew bus tonight,will see Fran in a few days so that is exciting, will help with me being homesick. No sign of Grant......what have Dee and Amanda done with his body?

Well that's about all for now.......the tour is rolling along all on it's own now, after Europe Neil might be returning to the States for a few "appearances" at gigs...someone said maybe with Sheryl Crow and possibly Eddy from Pearl Jam....not sure how, why,where.......will try and let everyone know.

Thanks to Amanda for letting me use her computer.
Will write more in a week.
PG...somewhere in England Baby!

---
If there are any problems with this site, please contact webmaster@aswas.com.