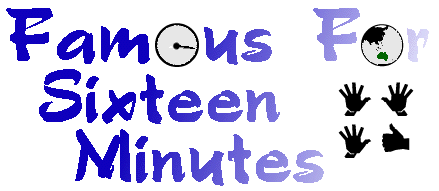 The Life and Times of Peter Green
Archive: 28 April - 10 May 1998
---
April 28th
Largest Living Things meeting at The Galleon.....chicken and cheese sandwich as only the Galleon can make it. Barry is on duty working hard behind the oven, keeping those lonnnnng dreads of his out of the way of the flames! Many an early morning customer has found themselves having a nibble on an omlette a la' dreadlock.

Possible LLT Northern Territory date which now seems to be blown out ....we couldn't believe there were no indigenous bands on the bill! Looks like the editing of the Shed Shows will take up the next 10 weeks. Still don't have the exact TV airing date yet. Tell the guys that I'm off to Sydney soon with Hellbent stock in hand. A re-pressing is happening soon, so if you need a copy of this great 6 track cd, check out the llt website located http://www.frenz.com/LLT/... all details are on the site.

Fax in my advance order for Kylie tickets, $62 is a bit steep, especially when she has John Farnhams band (boring) as her band. Please god no John Farnham as special guest. Urgh! If he takes Nick Caves part I'll scream .

Grant calls from the UK and gives me some incorrect info on the Neil filmclips, I think he's tired, all this advance work is a lot for him to do. "She will have her way" is a send up of the 50ft Woman movie. Should be good. Filmed at the Simi valley- California.

Wow VM's opposite the Blue Elephant burnt down last night...deliberate. No one was on the premises. Maybe it's some more pissed off catholics around the corner .......they forced the council to make the Venue change it's name when it was Virgin Marys. I think the Catholic Church should be more concerned about the amount of Priests molesting Altar-boys. I bet a posse'of Drag Queens will take revenge and burn down the Catholic Church (only kidding).


---
April 29th
Yey home loan ok'd...finally. back in debt again. U.S. Marshalls Premier is on tonight, great plane crash. Still it needs Harrison Ford . Cold night- mother nature it's not meant to be Winter yet! The Elm trees around Belmore have nearly shed all their leaves already. Composs and Mulch anyone?


---
April 30th
Hmm here are some of my faves, and not so faves.



Fave Book- " Freak like me"...the uncensored story of a man and his geeks. It's            the tale of the infamous Jim Rose Circus. Great on the road book, but            don't read it over dinner. I do worry that The Amazing Mr Lifto some-            how managed to stretch his cock two feet to the floor when he hangs            weights on it (ouch). Also The Slug who eats maggots and worms and            the audience is encouraged to bring chicken gizzards to the show for            his "feast". OK enough- sorry.

Fave Album- Good to see SpaceHog back with their "Chinese Album". It got some            great reviews in IN Press and Beat this week.

Fave Story- Oscar Wilde's "The Fisherman and his soul"....(1891).

Fave Food- Home made bread rolls with Hot Salami,sun dried tomatoes and cheese            Sharwoods- Mango and Ginger Chutney.

Creep of the month- John Howard.....it's the only vote he'll get from me.            Dithering turkey....pluck your eyebrows man and sit up straight!

Fave Neil Song- "Last one standing"

Funniest Site- Big Nancy Boy Alexander Downer, stuck in his car for 20 minutes            surrounded by Uni student protesters...hope he brought his spare pair

Nicest act of the week- Spock venturing out into the Melbourne cold to install            the new navigator into the Mac.

Sensible bargain of the week- The CH/Finn club offering life membership at long            last. It's a bargain.

Bring out the walking stick award- it's a toss up between Beck & Jj.....I think            Rebecca hitting 30 wins by a hair.

Tacky charity fundraiser. OK the money does help a lot of charitys, but would            Princess Di really like her name on margarine containers?

Website of the month- Deff. the Neil Finn Frenz.Com site.




---
May 1st
Is it May already, another year zooms by. Only 50 days till we move. Try to get some extra media attention to BlackFires new album. The Sun gave it a 5 star review on the weekend. As you know Paul Hester produced the album and sings on one track- "So Hard".


---
May 2nd
Make front page of the Age estate section with the sale of Belmore....it's always good to have an angle, and the recording of the Woodface demos here adds a nice slant to the apartment article. Another article called us Rock N Roll promoters......

Just got a fax that the Neil album has already been OK'd for Triple J's album of the week. We should be delivering "Twisty bass" to JJJ next week, its not a single but would suit their playlists.

Neil site has had 3000 hits after only 10 days. Not bad. It's good that Deb updates it regularly, part of the reason why we went with Frenz.Com on this, all our other sites (on frenz.com) get regular updates, and she has never moaned about having to change and add stuff. We check out sites for heaps of groups and the one thing that is really annoying is the lack of updating information. It makes me cringe when some of the "last updated" dates are 18 months old.


---
May 3rd
Happy Birthday Melissa. Shout her dinner at the Elephant.

Little Bongo Starkie of Skyhooks makes it into the Sun,  talking about the recent find- Sunbury '75 footage. Sunbury was Melbourne's answer to Woodstock (but in the early seventies). Queen were booed off stage, and Skyhooks blew Deep purple away.

Keep hearing of different offers for Split Enz to reform, seems unlikely, but people keep putting in offers. Did someone say Sweetwaters in NZ.....would be good but I doubt it.


---
May 4th
EMI NZ just called and "She will have her way" will be available at retail in NZ June 1st. Possibly as a double cd single (UK import).

Work on Neil stats sheet for management today...open all the sealed boxes, its a bit of a drag, but we wade through it. Get Spock started on square badge and Neil Finn tour keyring artwork.....hope to have some tshirt designs to work on soon. Still don't know if I'm going on the whole tour....a part of me wants to, a part of me wants to stay at the home office and work....and my warm bed.


---
May 5th
Wow Kylies tour sold out in 10 minutes. Heard there is a second show pencilled in for Melbourne. No Western Australia date, but various record stores in WA are running petitions to get Kylie to play, probably her last Aussie shows for awhile. What will she wear.

Tonight we are filming LLT interview for the Video newsletter at Barrys. He lives alittle bit out, but we get there just when Paul pulls up. Call in and buy some Lindt chocolate for Trina (Barrys girlfriend) first....and for us!

The guys rehearse, 4 new songs too, and we have some chardonay and re-arrange the sofa for the interview. Mark sets up the spotlights, and someone is passing around a spliff. I was good and only had some wine. Decide to throw away the LLT questions, they are a spontaneous band, so the questions should be too. By the time rehearsal is over, Raymond J. has turned up-with freshly made scones (with cheese in them). He is our new favourite friend, makes us smile. We manage to squash all of LLT onto this couch, Barry squashed behind George, his dreadlocks hanging over George's bald shiny head...suddenly George has hair! (even if it isn't his). It is crazy interview, and even the pot in the air has me feeling like I'm interviewing a band at Katmandu instead of outer Melbourne. Not all the band smoke,it just doesnt have much ventilation as the room is sound proof. I think it's a good interview, the Lodge II looks great under the lights. We still can't believe they squashed two drumkits into this little room when they were recording HELLBENT. A fun night. Home at 1.00.


---
May 6th
Running a bit late in the morning so I throw on my longsleeve Stiletto magazine shirt, the one I wore last night....smells a little but not as bad as I thought. Lining up at the post office I scratch near my tattoo and my long sleeve shirt releases a huge odour of POT! Various people are sniffing, smiling, I'm red, by the time I get to the counter I'm sure half the line are slightly stoned from my shirt alone. I am a bit red faced, not sure why.

Hmm is Dougald really going out with one of the Shed crew?

Steve hears Twisty bass on Triple J today.....it's starting. Go Neil Go!

Blackfire Launch tonight, all our posters are still up along Dandenong Rd, we put them up at some silly hour of the night, glad to see they are still there. Mark stays at home and works on the edit for the Video newsletter (out mid June) and off I go to the venue. The breaks are playing up on the Grey Ghost....I roll along out of control. Heaps of couples kissing on Chapel St, seemed to be on every corner, and the combination was some sort of natural progression. Boy and Girl, Two girls opposite Globe, and Two boys on Greville St, everyone smooching. Or their lips were frozen together from the cold night air.

Avoid paying Prahran council any parking money and roll my car into the Post office car park. Arrive at the Conty and wander into the band room, Paul is working on the set list, Grant from Blackfire just smiles, Raymond J has brought along some books of his Poems to sell, same scenario.

Raymond J is on first, I'm standing next to Frans friend Steve and we both score heavy points for the "boys" team in Raymonds Rock Quiz. The girls end up making a last minute run for the post and get more questions right. Girls know more about music then boys! Raymond is in fine form, he does his Poem for Pauline Hansen...it starts out "Paulinnnnnnnne....we dont like you". The Koories in the audience lap it up. LLT are out next, Kevin in a very nice suit, Barry looking very healthy (he;'s stopped smoking)....Paul with his WIK armband on and George lit up the back by some great lighting. Good reaction, and they also play a bit of a Blues track with Raymond J. "Hayfever Blues". Hellbent gets the best reaction, seems like half the crowd had the new cd. Beck turns up and Keith from the Seekers is at the show too....we'll have to give him an LLT tshirt soon, he's becoming a bit of a fan. Fran rushes in from work- she's writing the Blackfire review tonight......we all enjoy the show. Great to see people dancing again. Drive home and thankfully dont have to break...all the lights were green.

Keith from the Seekers gives Fran a friendly peck on the cheek goodbye........ Frans headlines on her emails for the week are "I was kissed by a Seeker". I'm too scared to ask if it was pleasure or pain (grin).


---
May 7th
Catch Jj at Prahran and have brekky with him for his birthday. Blow out my LLT meeting, had to get some car parts for the ghost. Kevins mobile is not on.

Weird day, everyone is so demanding today. Ends up pissing me off a bit. Roll on the night. A real nothing day- no interesting phone calls, no good emails, maybe its me, boring boring boring.


---
May 8th
Happy 30th Rebekah Paige Booth. For a photo of Rebekahs breasts please check out the JPEG located in the photo area. No No I'm lying, I know she'll be reading this. What a rotten friend I am (grin). Bad Gryphon. Have a good Birthday little one. Speaking iof photos........

The Neil photo area is now up on the site. Love that shot of Neil in the Enz days playing guitar with Mick Ronson (ex-Bowie)....he jumped up during I Hope I Never...weird choice. Doesn't actually rock does it...maybe it did. There's also a shot that Neil will probably hate- I took it at one of the Frenz picnics on the Yarra, I think he's holding the music award for Best Group. He carried it to the picnic because the fans got them the award so they should all have a chance at holding it. (the award!!!) As time goes on we'll add more snaps etc.

There is one of Neil from the Dirty Creature filmclip....he's coming out of the water guitar in hand. The shot was taken at the TV station swimming pool. The pool was originally used for the soapie Holiday island.

Speak to the Screaming Jets new management, they are heading off overseas soon to play some dates in the UK. I think they've played every Beer hall and venue in OZ by now.Bye Jets.


---
May 9th
Up early and feed Hairball. I get the task of feeding her on Saturdays. It's her special day- she gets the really expensive little cans of cat food today.Gobble gobble...she eats so fast. Beck is coming over for dinner tonight and has requested my Lentil soup, so I've had that on the boil for a few hours. Will create something else to go along with it. I think we are both fighting off the flu. I've just taken some ecky with juice, so that should move it through my system within a few hours.

Pick the baby pumpkin in the garden, and then go and wash the car. Give it a good waxing too. Starts getting overcast so it's time to answer some emails. One from Mary Ann Pineapplehead. She tells me that Dweezle Zappa turned up at Lisa's (Loeb) gig last night and played on JAKE and another song. Stop that drooling girl! A good gig so I'm told.

Just remembered that Nick and Mark Seymour are on Elle Mcfeasts show on Monday night...Nick is still in Melbourne, hope he returns my call soon. It really is his worst habbit. Neil site is now over 4000 hits and this Diary site is close to 27,000 ! Wow.


---
May 10th
Happy Mothers Day. Give Mum a call. She is going to come down to Melbourne when I move in, somewhere mid Tour and we are working on a mosaic area out the back of the new house. Its this BBQ area...I'm creating a spiral universe pattern and Mum has found some "universe" photos for me. She sounds good these days, with Dad no longer alive and my sister and myself leaving the nest, she must have a few lonely days. But she's good. Still plays all her cds, heard Blondie buzzing away in the background when I last called. Anyway Mothers everywhere we salute you.

If today is Mothers day, then May 11th is.....my Birthday. Another year, another wrinkle. better go iron it out....bye everyone. PG

---
If there are any problems with this site, please contact webmaster@aswas.com.