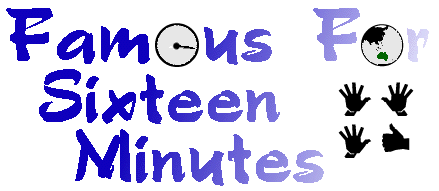 The Life and Times of Peter Green
Archive: 2 October - 13 October 1998
---
October 2nd
Hi all sorry that the last few entry's finished soabruptly...basically Neil was walking off stage within 20 seconds and I had to rush to my work station.....so there wasn't time to finish the update or even check for spelling (so when has that ever stopped me *grin*).

Wake up in Nottingham. Really great city- could even be my fave Uk city. Have lunch with Robbie and we decide on Japanese for dinner.(yum). Go with Ben and do our washing, we have been saying we would do it every day- PG will start smelling ripe soon. Bens bag is HUGE he is leader of the Fat Bastards Club. His shout for beer at the local while our calvins are washing away.

Do some serious shopping- find a store that sells Peter Storm Jackets- they are great coats, especially for bush hiking...climate tops. Buy all that I can carry. Now where to pack them

Neil does an interview for UK Guitar magazine "Total Guitar" its in issue 52-in stores Mid November.

Have dinner with Jules, Rosie, and all the others that inhabit the bus.


---
October 3rd
Nottingham

Wake up early,Maids trying to break the door down. Switch on Sky news- no news on the election....I think crummy old John Howard will just creep across the line, as long as One nations falls on it's fat racist arse. Sugar frosties for breakfast...UK Sugar Frosties are the best in the world.

Taxi to the gig which is only around the corner-too much baggage. Work on the bus, has 95% one way glass so I observe the public like some locust space creature shrouded in my cloke of invisibility. I love it when girls come up the mirror glass to do their lipstick. I sit on the other side and kiss them (grin). If the lights are bright inside and I squash my lips against the glass they see them.....ghost-like. People always stare at the bus....its weird looking. Take photos of Herbie stuck behind the windscreen wipers like a giant road kill beatle.

Good show- we do our own merhcandise tonight so I'm out the front Club members in every nook and cranny. Neil gets mobbed out the back, I climb out the second story bus roof hatch and take some snaps of Neil being mobbed....the crowd give a big cheer when they see me- naturally i go red. I do a slow striptease upstairs getting into my night clothes.....freshly oiled tattoo. Cmon scream again! (:

Tonights requests- Throw your arms around me and the wonderful Love this Life. Notice Arnold have been playing Throw your arms when they do their soundcheck.


---
October 4th
Royal Albert (Arnold) Hall

200 people try to get into soundcheck....no one allowed in today and guess who has to play Scrooge and tell everyone.

Crew do load in and set up in record time, its a bastard of a gig for things like that but they are so pro.....we really do have the best crew. (but dont tell them that). Heaps of familiar faces turn up-The Berry Twins, Sally and Ronnie, it goes on and on..Gretchen from Sydney sneaks in. We put a thousand sheets of white paper on the chairs so people can make paper aeroplanes, the person that get it in the hat wins a magnum of Bolli.

Look after media photographers tonight, and some contest winners from NZ. Photographers get the first 3 songs and no flash guns. In fact while we have the chance this is for everyone please buy 400 asa film and stop using cameras with flash attachments at the shows.....it annoys the shit out of the performer..... so cmon be a bit more considerate next time.

Once again club members everywhere, impossible to talk to everyone....try to say Hi etc and put a face to the name, it does overwhelm me sometimes. Thought gig was really good, even with Rohan and Sharons light desk blowing up and Liams pedal breaking down... The Melbourne gang get best paper plane and win the bottle of Bolli' great effort, they decide to drink it later on at our hotel.

Bill Arnolds manager climbs up Royal Albert with the Arnold sign and changes it to Royal Arnold Hall- not a bad effort.

Have a an after show drink with Ronnie and Sally, nice to sit down and chat for awhile. Try calling home, speak to Mum and tell her that Albert Hall is on the phone, she gets all proud and excited. Climb to the top of the dome, what an impressive view. A good night, milestone of the tour.


---
October 5th
Cardiff.

Bus left Royal Albert at 4.00am (urgh) kind of slept, in a wake up every 2 minutes sort of way. Rohan coughed a lot all night, too much smoke in the bus. Wake up and find our bus is perched on top of a shopping Mall-cool! Find some Rolling Stone Bootleggs for Mark at the local record bar, also they had the new Sinner cd single.

Neil tells me that Tim is recording his album in Nashville.

A version of "Delilah" is covered in the set...good drinking song. Elroy joins us on the crew bus- good to have him on board. Jules pretends to give him some Gin with his juice (he even looks a bit drunk)....he picks out his bunk and checks out every inch of the bus.

Dont sleep get up and sit with Chris the driver. Drive through the wind and the rain.......


---
October 6th
Bradford

Some sleep, rain and fog outside, I sleep really well when it rains, even on the purple love grape. Sad some of the crew are departing.....we'll miss them.

Here that SINNER came into the UK top 100 at #37.

Rosie departs tonight- buy her and Robbie copies of SINNER and Neil signs them. he dedicates She will have her way to her onstage. Watch gig from a very small window in the foyer (I'm selling Merch tonight), its at the very far far reaches of the hall....and ol' Eagle eyes Neil Finn somehow spots me from stage and changes the lyrics of Sinner about myself and a window........clever bugger.

party with crew-last to bed (urgh).........and a fine dusting of cocane is on my MTV bag.....think its from the local crew, the airport sniffer dog will go insane. The Aussie boys (Ben,Marcus and PG) are the lastto go to bed, as I'm climbing into my bunk tere is a HUGE crash down stairs and the Hammond Organs have flipped over.....I'm a bit ripped and I stare at them- they look like black coffins that have washed up onto the bus. Wake Ben and Marcus to help lift them up.


---
October 7th
Say goodbye to the bus and our lovely driver Chris. Some people are heading home, others to the hotel. I film most of it on the new camera, even a shot of Marcus in his shorts...Rohan wins best coach hair hat!

Neil goes on Simon Mayos show...apparently it comes out well.

Robbie and Rosie drop into my room for showers...Rosie nicked the Vodka last night and it broke in her bag.......karma. No one would own up.....bad Rosie, it's Betty Ford for you girl. Order coffee from Room service, and I promise a huge tip if they make the effort and bring it up....usually they DON'T do Coffee...but She will have her way.......so our coffes arrive.

It's good to play Rock Star at least once a week.....just to see what you can get away with. Fran drops in and stays for a week. Go shopping on Oxford Street, try on high heel boots, leather and glitter space tops....still in RockStar mode. head to Totty Rd and see the wonderful Something about Mary......really funny. Will do well. Buy Mark a "many deaths of Kenny" SouthPark Tshirt, know he'll like it.

Grant decides to pull USA Neil dates because of the internet. Basically the record company and others jumped the gun, announced guests (even tentative doesn't stop an artist from feeling exploited when they haven't signed on the line) etc............hopefully it might turn about again,it's just created a lot of red tape and problems and overall just fucks us up. Sometimes the internet has too much information......feel sorry for Grant as the time and effort he has put in has been max.....annoying.

Mmmm satay for dinner.


---
October 8th
Sleep a little Fran chats and giggles in her sleep. Mr Muffin for brekky with Fran and Robert Moore. Go shopping at Covent gardens, buy Ben some of his favourite scotch from the Highland display.

head to the ANTZ private screening with Finn family, band and mates....20 of us. #1 movie in the States, Neil is about to re-record his track. Looks like it will come out as a soundtrack. We head to japanese at the Hilton- Malcom (god bless him) pays for us all- he is too nice to work for the record company.

Watch Dales Supermarket with Fran....a nice tragic UK game show- Dale is so camp.....and we do better then all the contestants.....before I die I will be a special guest on Dales Supermarket Sweep- mark my words. Coffee and Cakes with Claire, nice to get her alone from the other 20 or so people, its so hard to "chat" on this tour. She's a good mate- we all like her and her kids are just wacky (in a good way).

Watch "Scream II"- Buffy the Vampire Slayer is in it.....watch it from under the covers (you wimp Green). Play Velvet Goldmine soundtrack CD VERY loud. Glam Rock Re vived.


---
October 9th
Go to pan Statue with Fran, buy our tickets for RENT, the last 3 left. Brekky at Seattle Internet cafe. RENt is ok, my seat collapses mid performance and a matenance man arrives half way through and chats me up....weird experience.

My midnight "date" doesn't call, have I been stood up. ): No love allowed on the road.


---
October 10th
Fran talks in her sleep yet again and even asks me how "X" is going.....while she is asleep....trippy.

Go to record fair, no real bargains. But I save 1.50 on blow up rubber alienes for our space new years eve party. Buy them in bulk, will fill them with helium and have them float around the house.

Kellie,Steve,Fran,Jonathon, Karyn and Richard turn up at my room (1269) to open the 60 pound bottle of Bolli. Rohan drops by and joins in. We all talk Melbourne and head to the pub....and its back to Vodka. Ben goes missing-wrong pub but finds a food shop and stocks up for Bens Mobile Food Deli. he calls the room and all 4 of us head off to Soho in search of japanese. The streets are alive, and so am I....I feel like lestat on the prowl in New Orleans and I want to go all night long. I'm so blissed out, and have one of those stay on forever smiles. Happy. We go to Soho Spice and pig out on Tikka chicken, Vodka and 5 sambuccas and red wine....yes Betty Ford Clinic is looking good.

We head home to Bens love shack for a spliff.....more alcohol and then bens deli is open for business. Rohan leaves first but before he goes we decide on our tour gag. Every tour has one, some people send lifts full of chickens down to the foyer at weird hours of the night....we go for subtle and creep out and change a few of the band members (and crew) metal door numbers around.....we steal Niall's. Naturally its denial for a day or so.

I'm in bens loo when the phone rings, its his girlfriend and for soem strange feeling I'm feeling like Monica Lewinsky (grin)....OK the blew dress IS still in melbourne. Finally get to sleep at 6.30am. I'm really confused.....touring, it's a strange creature.


---
October 11th
Wake up at 10.00-brekky at kensington, Fran is worn out-I'm firing still. She thinks I'm still drunk, just happy.

3.30 soccer- we lost again,Arnold didn't show- bad Form guys. A local kid Kurt was on our team and was incredible...he's Elroys age. he has the makings of a champion. OK so I scored a goal....my glowing moment, must be my new airwalk shoes.,...plus muscle power from Fran and Onya'. have food at Noodle Stick with Fran, ben and our goalie Michael Barker. Own up to Michael about changing room numbers.

Go to Benihana- Chelsea. Japanese....best in town- Ben and Fran are impressed, I promised them the best so they got it- we are the last to leave....in a mercedes. Spliff and chat...


---
October 12th
Wake up late, weird night. At one stage I wake up and didn't know where I was....not just town but place etc. Loosing it. Notice the Britsh Embassy in belgrade is evacuated which means nato airstrike on Serbia will probably happen...depressing.

Gig tonight at London festival hall...dont feel like working,very confused over "X" dont want it to be tour gossip....don't think I should talk about it...next. get Dee,Rebecca and Fran into the show...watch gig from bens side of stage, he's in a weird mood too.....but he drags me to the desk to play Liams upcoming solo through the speakers- Liam Finn really does Rock.

Bonnie rait is in the audience tonight and Tony Blair was suppose to turn up if he is back in time. Club members everywhere- really nice people, make me laugh. Tell them about Neil and the In the Round show. Phil from merchandise drives us back to the hotel in the van. Nice geezer. Full party in the foyer-Andy White turns up- huge smooch- so great to see him. Bale on party early- last spotted heading off to find "X" who is also missing....have a girl chat with Amanda, she understands. bare my soul and thankfully "X" doesn't laugh or freak....maybe I'm just too drug fucked and now have vodka in my veins...shit I'm becoming Courtney Love! better not go to Jools Holland as Courtney is playing with Hole.....and they'll get us mixed up! (grin)

Dont worry I'm not becoming a statistic.....just need to get fucked up on the road.....who knows why. Not a good thing to do.....


---
October 13th
"X" didn't call me for coffee....so I hang with Sharron and head to the Princess palace (Organgery) with Sharron and Robbie. It starts raining. Mark Smith and Elroy turn up too.

Neil wants to go home and not do America, think he's envious that I am flying back. may do some USA dates just to keep some family on the road with him. Nearly cry when I leave.....call Ben and he says goodbye- wish he would of came down and gave me a farewell hug......! Needed one from a big bloke. Stuck paying excess luggage...such bullshit . At least I get my VAT back on the new Video camera.....eat crackers and drink juice in the flight lounge- didn't have to wait long.

Feel strange still, like I haven't completed the tour yet....need to leave "X" and get home to "Y".......makes me "Z" I guess. I am returning home a different person, a bit turned inside out...kind of happy. Like I've walked thru fire and came out reborn....wow heavy eh? Qantas departure delayed so i pig out on Guylan chockies. We are upstairs in the bubble, with the new big Qantas business class seats. Read Anne Rice's new book " The vampire Armand"...I can relate.......... Arrive Melbourne at 5.00am and I'm home by 5.50am...not bad. having 3 weeks off...so I'm not answering emails for awhile.......

Great to meet so many of you on the road, we do have the best fans.

Take care
Peter

---
If there are any problems with this site, please contact webmaster@aswas.com.