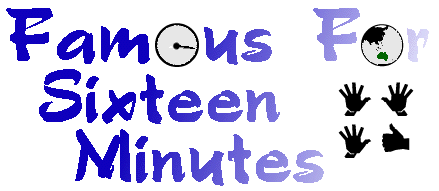 The Life and Times of Peter Green
Archive: 31 August - 11 September 1998
---
August 31st
Get an email from Joooodie in America- Theresa and Joodie have opened their infamous Cappuccino Bar...they've threatened for awhile. It's probably the best cup of coffee in America, will run the address at a later date.

Newsletter is getting close to being complete, just waiting on a postcard from Mr Finn. Tim suprises us and sends a short note a a great shot of his son Harper for the issue. Not the best timing for a Newsletter just before we are out on the road....oh well.


---
September 1st
Tell Deb to disconnect my email service, for two months after September 10th we are not receiving or replying to any emails. Just warning everyone. We are stills ending out cds and taking club orders (as Mark and Di etc are in the office).

Kevin drops in the roughs of the Shed Shows, they are on air in Australia early November. Still no date for Neils Recovery Show, it sounds great though. Heard a few LIVE Neil tracks on Triple J- they are playing stuff from the show.

have my meeting with Mushroom around the Skyhooks cover- they seem pretty happy with it. Great colours on all the costume fabrics. Hey do I get nominated for best Cover design at next years ARIAS?

Get in a new wine rack for all the bottles of free wine that keep turning up at the office.


---
September 2nd
Happy Birthday Spock.

Maz calls and invited Mark and myself to the WoodApple on Chapel St. Really fun night, good to see Miss Katie again.....they ran out of chutney and no pan rolls.....but still we all seemed to pick out. Back to the house for coffee, Spock is very happy and gives us a peep of his new Years Eve song-Spock Lobster (aka Rock Lobster B52's)......I think certain guests are going to perform their own "special" song at our "party of the decade". Call Drew the drain man to book him in before Melbournes "wet" season starts.


---
September 3rd
Spend most of the day and night working on the UK Neil Tour Programme, such long hours and trying to track people down, it's slowly coming together...should look good. Waiting on a working Visa....should turn up soon. The tour is now gettng close to 90% sold out, Neil will be happy, hear that two dates might be shuffled around, so keep an eye on the Neil Finn site.


---
September 4th
Pick up our contest prize- for the next newsletter- its this huge 3d Recurring Dream display, just fits into the EK. Had a callf rom Bill and ALT are getting back together for a Japanese tour in December. No dates yet, but the ALTITUDE cd will have a Japanese release with 2 slightly different songs. So all the Japanese fans will get to see Tim, Andy and Liam. Sounds like the new Hothouse Flowers cd dissapeared without a trace. Mark is almost blinded by a piece of wood while putting on the new security locks....so he has a glass eye for a week and he is in desperate need of eye patches. His new name is #2 and he is making a cameo on days of our Lives! (The return of Patch...downunder").


---
September 5th
Hester and the Largest Living Things will be doing their Halloween Show AND Shed Launch at the Espy Gershwin Room on 31st October. Special show for club members.

Deb emails me and this Diary Site will become the F/16 Neil Finn Tour Diary BUt it will be on a WEEKLY basis...so please everyone check each week, for all the fun and tour gossip.

Just realised I'll be away when the Aussie Election is on- I hope the Australian public are not silly enough to vote John Howard back in, the GST goes all the way down the line, and every item on the club list will have an increase, and for the first time since the club began, it's membership fee will have to be increased. I just don't trust someone that says NEVER will i try to put a GST on items and services and then next election he trys it again. Go away Howard. I'd love for the Democrats to get in, but in reality will happily settle for the Labour party. Good luck Australia.


---
September 6th
Spy Di's connecting flight is 2 hours late so she has to get another flight, which means I get to sleep in for an extra hour. Drive to the airport and pick her up- only had to wait a few minutes. Walk to the Elephant for brekky, full table. Everyone is excited about Di's California Rolls class coming up in a few days.....Miss Candee is banned because we can't afford THAT MUCH Sake'.


---
September 7th
We work all day and head to the city for the Lethal Weapon 4 Premiere. Spock joins us, and despite thinking we'd hate it- it was ok.....in a lethalweaponish sort of way. Mel Gibson looks like shit these days...old and wrinkled and he obviously is wearing a girdle. Jet Li on the other hand was brilliant and made the movie...token appearance award goes to mel's Screen wife- like why bother, she had such a small role.

We had coffee afterwards and for the first time ever it didn't keep me awake. Stand next to the Arts Centre Spire and watch the lasers change colour. Cool! Can't believe that AMEX gave me a GOLD American Express Card.


---
September 8th
Try Whistling This is a bullet performer in the Australian charts this week and is back in the top 20 again. She will have her way came into the top 100 at #61 and will probably jump into the top 40 next week. The extra non- album songs on the single will help it a lot.

Drew our gutterman turns up and he is a little person...my fear is that he will fall off the ladder, and I panic a bit when he leans the ladder up against the outside power cable! But he does well, and it sounds like the roof area is nice and clean...so no flooding.

Receive a copy of the NAKED book from Leigh in the States, if it fits I'll probably take it on the plane....


---
September 9th
Well Spys California Roll Making Class is on- everyone is on time, ok Melissa was late, but apart from that it went like clock work. Now we know why it's called "sticky rice". Toija consumed nearly all our Sake, after we all gave it up for Champayne. Rebecca was in fine form.....Melissa kept hooking her and reeling her in- she fell for it every time and then blamed me (Mr Innocent eh Beck). Great to see Trudy again, she was telling us about the problem of being a 6 ft woman. Rosemaree got a few good digs in (*grin*)....and i think Spy was just amazed by it all...... jj and Renee (everyones favourite) turned up later, they are hatching a few "plans"......! A fun night. My family. Notice the Judith Durham mad fan is now taking them to court (an appeal)......she's starting to sound a bit crazy....I'll give up the game the day I start sending Neil Finn doormats...what a strange thing tos end to the lead singer of the Seekers. Weird imagery.

Paul hester on The Panel, does well.


---
September 10th
Grab a brekky at the Elephant and Di calls, and needs to have lunch with Spock, so we gulp our brekky down. Finish the day mailing newsletters, think I'll be taking a bag of them to the UK. Kind of excited about the tour- Tshirts will be done on time, as will the programmes and other fun things. Think I'll be bus hopping between the band bus and the crew bus, that should be fun.

For any life members reading this, just remember we play the meetings by ear and it's day by day, some nights Neil wants a quiet time with the family/kids, and in some cases the Venue wont allow non working personal backstage. But hopefully Lifers will get a chance on this one, we have all your names etc, so bring some ID.(remember this is not an autograph session). See you on the road.


---
September 11th
My flight leaves in the afternoon, so I spend the morning cramming stuff into the suitcase, no room for clothes, so i guess I'll be buying on the road. I asked Grant for a clothing allowance...but it wasn't GRANTed...wonder why. Guess I'll be wearing a lot of tour shirts. Leave Di with Mark so they are running the office while I'm away. Give Hairball a huge hug, feel very very sad, and even the thought of the Qantas Flight Lounge doesn't make me smile. ):

Could be my last tour for awhile. We arrive Heathrow soon......in this frame of mind I'm sure to be body searched! Don't forget to check back here next week to see how the tour is going and to find out if I can top Liams dare.....I'll do it for $40!

Take care
Peter

ps- Remember no emails for 2 months.

---
If there are any problems with this site, please contact webmaster@aswas.com.