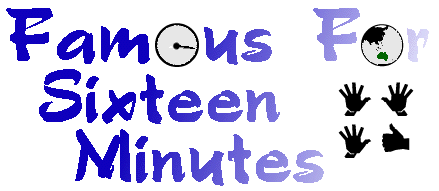 The Life and Times of Peter Green
Archive: 18 October - 31 October 1999
---
October 18th 1999
Wake up and decide that yes I want the inside of the forest house to be stacco white..nice and Spanish plaster type look. It probably means sealing up the mud brick with something like solva trade sealant but it will save big dollars on not having to do 2nd and 3rd coats. I like painting, and paint like Polytex is great- has all those chunky "veins". Should look great. Need a big cactus near the door, should ask the Crombies as they know where to get huge free cactus and stuff.

recycle, recycle. Every day I go past the old rail yard area and I see rolls of fencing wire just asking to be recycled into the wombat proof fence around my vegie patch...but it's close to stealing so my honest side wins out.

Wow a new Dune book is on the market- a prelude to the Dune works, it's ok, I'm kind of getting into it. Frank Herbert's son Brian penned it, using his fathers outlines and notes. It's pretty close to the real thing. The 4 Dune books have sold about 10 million copies worldwide, I thought the movie was ok despite the dvd saying Kylie instead of Kyle for the co-star!

Seems to be a lot of madness around still, I have an almost Buddha like posture, sitting upright in the eye of the hurricane while all the loopy mad people spin around. Nothing much rattles me these days, very strong. Cool.


---
October 19th
A friend tells me about Black Star this Irish dvd company , so I order a dvd from them, it was a title that our usual NYC company didn't have....so what do BlackStar send me....a double VIDEO instead. Even my packing receipt says I paid for a double dvd.....totally hopeless I won't be using them again. They make some lame excuse, so I pay out on them a bit and return it...told them not to bother. BlackStar suck- highly NOT recommended.

A list of new titles is coming together for the Appendix Crowded House rarities cd.....none of us really liked Appendix.....but the short list is "Double vision", "Afterglow", "Unreel" and "AfterImage"...I still like "Ghost cars on the freeway".....but the winner will is AFTERGLOW. I notice several internet c.d companies have Appendix on their order sheet with a release date.... someone has forgotten to tell them that there still is no date and it looks like some countries will get it next year.,.....so I hope fans don't order off the net and have to wait months for their cd to come in. Simply having the title APPENDIX up shows they don't know what's happening- it must be the original rough date they have.

Last week in the studio as I expect Vali back soon, the elevator ladies tell me they'll miss me, which is kind of sweet. They have put new keylocks on the toilets so I had to use the "ladies" loo .....was totally busting, I call out ":hullo hullo...anyone in" etc Don't want them thinking I am a bigger pervert then I really am.


---
October 20th
Mark Lizotte called, really nice to hear from him, he use to be known as Diesel....and had a few hit singles here, wants me to do some work with him, so that's nice. His new album re-entered the Aussie charts at #39. He is in Sydney filming a t.v show and then back to New York City. Have a chat to the sixties boy , his hair manages to defy gravity.....such a good look, he makes me laugh a lot.....I feel stupid asking if he likes sixties music. he is wearing the shirt that I WAS going to wear and swapped at the last second.....phew- nothing worse then book ends.

Bank all my wage cheques today like a good saver (urghhh) only a month to go...I am sick of this saving routine. We get our main cheque in from the stockmarket, so that is put away as well.....we made a gigantic $17,000 in 3 months.....that's a lot. I want to spend it, but I can't. ...all of it has gone already. Invisible money.


---
October 21st
Trying to get Brisbane band Lavish's album "Polaroid"....really hard to track down. I think it would be a good release.

Lovely Ben Shapiro drops in....I'm sure I spot some grey in his hair, see I make my friends hair turn grey...I love stressing out my friends! He is working on the Tim jpegs, the files seem really gigantic.

Robbie and Garry drop in who are doing The Fluffy Ones t.v project, I recognise Garry straight away he use to be in Real Life. The Fluffy Ones is coming together, really trippy stuff.....move over The Wiggles....

The Republic movement is getting some stick, as expected, mostly old farts...who want the Queen, in the words of Molly Meldrum....the only Queen we want in Australia is a drag queen. OK Molly didn't say that, I did, but I'm sure he would. I know what will happen if the "NO" vote wins then Australia will be held in the dark ages and will always be tied to the monarchy. The monarchist have been doing this make the people paranoid campaign, and even close friends believe what they read. Really odd, the bottom line is , Australia should stand on it's own two feet (do countries have feet?). A "yes" vote is the only chance for that.


---
October 22nd
In at the studio and the phone rings and it's Charlie from The Sharp. They are talking about doing some gigs, and just wanted to say HI etc, it was nice to hear from him. God they are talking about The Mercury Lounge, I didn't see BCO their so it will be a bit hard seeing The Sharp at the same venue.

Loads of Neil related emails today, think it was a record, almost 500, in one day.....my fingers ache and one is bleeding. Workers comp!

Have afternoon tea with Marky, and he keeps looking at Tarzan print Bra's....be scared be very scared! What poor woman will he convince to wear one of those! Starts with.........(pick a letter).


---
October 23rd
We watch 2001 on DVD, after all these years it holds up really well. We love how the dvd has an intermission. Good timing too because 2001 is now deleted on dvd.

Well we should announce this, congratulations to Mardi and Paul (Hester) as they are pregnant with child #2. A little brother or sister for Sunday, which is great. Mardi sounds fantastic. Am really happy for them.

Wash my car, and notice the huge trees are filling up with leaves, soon we can sit on the balcony in our "nest" and watch the world wander by. I love our house.

I get up really early today and feed the cat and head to the office and work. Have the vibe.


---
October 24th
Mailed Nigel more Other Enz cover slicks to autograph. He tells me he liked Malcolm's single but the vocal sounded weird.... Other Enz is actually a nice suprise, far better then I imagined. That sounds kind of horrible I know.

Chat to Mum and Sis today, they sound great, all the family sounds good....must be a disaster looming overhead.

Fave Book- Prelude to Dune (House Atreides)

Fave Cd- Lavis-Polaroid

Creeps of the Month- The Monachists "NO" Party. All Dinosaurs become extinct eventually.

Fave DVD- From the Earth to the Moon Box set (4 dvd set). Brilliant. Nasa's finest moments...and yes Catman discovered this great dvd set.

Accessories- Afganistan metal armbands

Favourite character- Eighty year old disco dancer in Studio 54 movie. Gee who does she remind us of!

Silly act of the month- Steve Kilbey being busted in NYC. OR Mark being a Black Mrs Doubtfire for Halloween..........and using permanent paint!

People we can't live without- Relaxawash clothes service.

Event of the month- Jeff Kennett getting the boot out the door. Roll on Labour.

TV show.....Buffy episode where Faith gets the knife....and dies(we think).

A Get over it moment....Marky moaning about the death of Miss Calendar on Buffy.......if he says it once more I will give him the same treatment as Angel did to old Calendar!!!!!!!(evil laugh).


---
October 25th
Uranium Oxide keeps dropping in price on the world market, so Uranium related companies are loosing money. less profit, less mining, less Uranium- that's not a bad thing.

So art magazine asked me to name 6 artists for some survey.... Kevin Mortensen, John Waterhouse, Rosaleen Norten, Andy Warhol, Vali Myers and Pete and Susan O'Doherty (The O'Doherty's should count as one *grin*)...ok I said seven!

Kylie Minogues Coffee table book comes out soon, Mark thinks she's a thief for charging $75, but hell the new La Chappelland book is way over a $100.


---
October 26th
Enz ticket date changed again, it's now this Thursday for sure. Finally. Mark calls me at the studio and reads out the "lack of credits" on Afterglow and I get pissed off and then terribly sad. Mark did a lot of work on this and I told Grant that I really wanted his name on the new Crowdies cd instead of mine...............so I did sulk. Sent him a I am sad...email...and he called straight away and it's all good. Mark should be on the cd. Grant was really good about it, he understood.

Call Scotland and fix up some Enz tickets for a Scottish fan flying into NZ for the gig....I will be so glad when tickets have gone on sale. Fans have to realise that we can only do so much and they have to put some effort in. I can't mother everyone.....but we do try pretty hard.

Had a few good job offers come in lately, and some work in some new areas, which I did consider.


---
October 27th
First day of the mail strike. Weird seeing post office box 333 empty. It's like being burgled.

Mark Lizotte calls again from NYC....and we put things in motion. he will be touring Australia later on too.

Hmmm we were all talking the other day about our fave Apollo astronaut team, mine is deff. Apollo 12 (yes after the infamous mission)....the Gordon/Conrad/Bean team. Really fun, group, a different style- relaxed. Good to see some humor in the Apollo programme. Young Bean actually "saved the mission" at one stage...he was like a country boy...very cool.

Work on emails all of today, get an email from our tour manager Dee, he has been touring nearly all the time since the Neil tour. I miss him. Crazy man. I think Jules has some time off, you have to come down from being on the road...slowly. It really is like a drug.


---
October 28th
Skyhooks "Living in the seventies" is 25 years old today. The album that possibly changed the Australian music industry forever. it was Red and Bongo from Skyhooks who hassled Mushroom into signing up Split Enz . Skyhooks are uniquely Australian. If you want to have a look at this band go to my Skyhooks site http://www.aswas.com/skyhooks/ Thanks Deb, for supporting one of my charity sites.....you sweet girl.

Up at 7.00 and get artwork off.....urgh.

Ben ,Mark and myself pick out on meatpies .....how Australian are we. Mr Computer himself has added so many things.....need time to work out what they do....but it all looks very cool.

Enz show went on sale today and sold out in 16 minutes. A second show has been added. Eve some talk of a possible third show.....you will have to check on ticketek...still no word at my end. Thank god it's finally on sale. The gig is only 2 months away.


---
October 29th
Today is my last day at the studio.....kind of sad to hand it back. See the workman across on the new building-they now wave to me. The Daryl Lea chocolate girl, the teller at Bank of Melbourne, my elevator girls, the new Police officer who gets the same train as me..... kind of a normal existance. I liked it. Buy Vali some Tiger Lillys...and walk in the door...I smell her perfume first. She is on the phone, just drops it and runs and hugs me. I go all teary....such a wimp. An hour later and we are sitting on the window ledge having a Raki. head off to Black Cat and have some lunch. I almost out-celebrity her....6 people say HI to her and I get 5....one day I will beat her in the "spotted in public" celebrity greeting...but she is a real celeb, I'm just me. She makes me keep the studio extra key...which is an amazing trust. Honoured m'lady.

today I support nearly every 'street" charity- buy a red Bandanna for 5th national Bandana day- all money goes to "canteen" the Australian Teenage Cancer Patients society. Next some kiwi kids are selling Xmas cards so we buy a box, then the Amnesty people, so I have a badge....I decide to get home while I still have train fare. watch "Priscila Queen of the Desert" with Mark... Australia at it's best. Guy, Hugo Terence...what a team.


---
October 30th
Almost sleep in but decide I'd better work. Feed the cat and keep mailing out Other Enz.

Pick some roses from our garden and clean the house for the Halloween "drop in" tomorrow night. We are going to show Blair witch project...and a few friends are calling by for drinks and food. I have to do some serious Pumpkin carving tomorrow. Indian Chicken pieces for dinner.

We make Hairball wear the red bandana, she hates it and walks like her head is falling off.

Mark is wearing these jeans that every part just drops out.....his white calvins look like a hammock!!!!!!! I hope he is not wearing them tomorrow night while the girls are there, he'll either horrify them ...or get lucky (*grin*). he must be reading my mind as he says "I won't wear these tomorow night". (Phew). One horror tale is enough! Gloomy day- which I like, spot some great hats going to the big horse race this weekend.....some cute girls in some feathered black "creations"....and guys in really bad curly black wigs.


---
October 31st
Happy Halloween....from your favourite warlock!

Spend the morning carving Pumpkins and doing my washing.......getting Pumpkin carving down to a fine art...but Australian Pumpkins are so hard compared to our American cousins....I need to get some of those American Pumpkins seeds so I can grow some USA Pumpkins for next year. All the girls drop in, and we party on. Watch Blaire Witch Project on dvd, understand why it was a success, most USA movies are multi million dollar budgets but "Blair" was a meagre $35,000 so most USA movie fans are not use to this......while in Australia most movies are $35,000 budget, so in Australians eyes this movie just comes across as another art school cheapie.... kind of like a piss ant cousin of Picnic at hanging Rock...with swearing and average actors. Still I liked some of it, Rosemaree just didn't get it...in fact probably half the room didn't and she was the honest one... Mark managed to go to the bathroom during all the scary bits....but it was still ok. Really good to have on dvd on a dark rainy night...in a cabin by the forest......then again maybe not.

Trudy, Robin and 'the man" turn up later on...poor Trudy for once she copped the serving.... it was nice to bait her, and Robin actually consumed alcohol...so we were worried about that!!!!!

Manage to fill the dishwasher before I went to bed , blow out the Pumpkins and put out the emptys... another Halloween over, no trick or treaters, but hey this IS Australia. I did see several witches at the Chapel Street Festival....which was packed but fun.

One question was that the guys "heart" or "teeth and part jawbone" wrapped up in the twig parcel in "Blair witch project"... someone said it was an "ear"..... someone else said a "tongue"......does anyone know?

Take care

Peter

---
If there are any problems with this site, please contact webmaster@aswas.com.