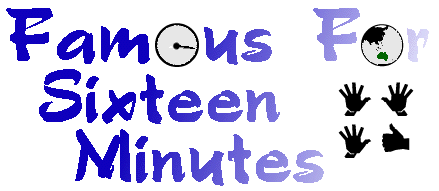 The Life and Times of Peter Green
Archive: 22 February - 6 March 1999
---
February 22nd
The office is VERY quiet today, maybe it's the calm before the storm. The main batch of calls that come in are around Ben and his new place, Estate Agents. They always ask the same question, and it's always about money!

Looking forward to Sydney, a small break- hopefully "Y" will be back from the first segment of the Stones tour- some time alone, one on one. Will be great to catch up, really looking forward to it. Just feeling like talking.

Start working on our plant room, pot all the palms and hang up the staghorns on the walls, starting to look great. Great place to sit and work. Just like Studio 54- the gardens full of furniture, the house is full of plants......My abode, gotta love it.


---
February 23rd
Wash the car, the problem with the big tree out front is that the car doesn't get it's wash from God- when it rains....we miss that, so you know who has to work double hard to keep the EK clean. Finally getting used to being at home, though I was tempted to jump on a flight and head to Santorini (Greek islands) for a week to check out houses and office space. Eventually we want the office to move their for 4 or 5 months. Should be an experience. Ah technology, you can work almost anywhere in the world. We like that too.


---
February 24th
Pick up Shapiro and head to the airport, loads of traffic and he keeps saying I'll miss my flight. I just shrug. Leave the car with the valet and head to the first class lane, manage to get our sound person on the same flight. Arrive Sydney at 11.00 and grab my hire car, it's white. Not Red. We are staying at The Hampster (Hotel New Hampshire) at the Cross, it's a rock n roll regular hangout...the foyer filled with B/ws of bands. Was here last time with BCO.

Alan who use to be in the Mutton Birds and Ben call, they are eating aroud the corner....it's pissing down with rain, which I don't mind. As we are sitting there Bic, wanders past, we call out and she joins us. She's like a pretty little doll that's been left in the rain. She gives us all a present, a rubber duck with soap on the bottom. Eventually rushes off for countless press interviews. hey Bic it's nearly over...not far to go. The gig tonight is a showcase at The Basement, totally sold out. Melbourne in a few days, and some people are panicking, only 30 tickets sold. I spent most of last weeking pushing some extra press through, so I'm hoping that all kicks in. Plus some of my best mates have promised to come along, so if nothing else I'll know most of the room.

Take gear and sound person to gig, could of boxed his ears for the lack of thankyou's. (ahem). It's really raining so I decide it's better to stay at the gig, almost did the lights tonight, a very basic rig, really wanted to but I didn't get any encouragement so I thought fuck it. Pissed me a bit as I really wanted to learn some new stuff, even basic shit. Hung out with our tour manager (well it's two shows, is that a tour?) Lesley...who we've nicknamed Aunty. It's her first time and she is pretty easy to work with, and she asks for help which is a nice thing, instead of pretending she knows all. It's a good gig, great sound, Bic is in good form, a bit tired of it all, but she rallys on. At one stage she gets the giggles and we all just crack up. A new song "Gracie" is great.

End up back at the Hampster at 2.00 in the morning, spend most of the night by myself, which sucked, just wanted to watch tv with someone and have them give me a cuddle. Pissy eh? So much for the drugs sex and r/roll lifestyle, it's very underated. Didn't sleep, at all....read and watch some silly movie....all alone.

The rain kept falling ,all night long. Anyone got a rope?


---
February 25th
"Y" turns up and heads straight to the hair"product",gee good morning to you too Really nice to have breakfast alone, it's the only time I feel connected, when it's one on one. Guess I'll just have to get use to enjoying any quota of happiness. Fuck that sounds sad. Do some shopping and head back to the hotel. Promise Ben that I'd be back to drive him to the magazine launch, so I'm hoping he hasn't left yet. Drop "Y" off at the other hotel and zoom to the Hampster, shouldn't of bothered as Ben has a lift.

Go to the launch with the record company people and Bic. She bought this great mohair pink jumper BUT it fluffs all over me, little balls of pink fluff everywhere. All night I know exactly whom Bic has huged as they are covered in a fine spray of pink fluff. We arrive at the launch for "B" magazine and it's obvious they've spent a fortune, mostly on food! Bic performs 3 songs, it's one of those talky talky media crowds, that just can't seem to shut up when someone performs. Hate it.

We all meet back at the hotel and walk to the local Japanese restaurant,YUM. Be a bit wicked, but it comes back on me twofold and it's a night of sad thoughts. Cheer myself up by calling Nicole in America and we talk for a long time (love those $100 phone calls), but she's worth it. Walk the corridors and see who's awake, noone....eventually Boss Girl herself finds me and that's always fun. She's a good mate. Speak to leanne in Perth for an hour or so too.


---
February 25th
Drive to the airport by myself, no one informs me there is a guitar in the boot of the car and it almost gets left there. We all sit by ourselves on the plane, the person next to me is just a beautifull creature and blows my mind by asking me for a date! I had to turn to make sure that they wern't talking to someone next to me....no me! EGO totally intact! Must be my new shower gel?! Something is working. Go girl! Just what the doctor ordered.

Arrive Melbourne grab the car from the Valet...yieks that much. Ok, receipt for tax. Drive Ben home, he somehow breaks the window handlebar off my door. Call into the Northcote plant shop and buy all these long stem red roses and odd looking plants. Fill the car. Nice to be home. Sleep all afternoon, surrounded by plants.


---
February 27th
Go shopping with the girls- Bic, Lesley, Alice and Fiona from the Record Company and our (token she male) Allan. Allan gives up after shop #50. We eat at The Conty, good to see Paul Kellys son working their, he tells me that VM's is opening again soon and he'll be dj-ing one night a week. Cool, he's anice kid, well i guess he's an adult now- he's 18.

Today is serious shopping day, we are really doing this big time. We end up at Chapel Street Bizarre, Bic buying some 1950s czech green glass bowl sets, and I buy my Mum a 1960s dinner set for her birthday in a week. The other girls give up and I head to celebrity Wig with Bic, a girl is having a long blonde hair extension added, she turns, see's Bic and jumps out of the chair...RIPPPPPPPPP there goes the extension. She grabs Bic;s arm and shakes it, shaking and saying how she loves the SWAY single. This scene (minus the hair extension bit) just happens ALL the time, so weird, even Neil Finn doesn't get this sort of reaction. Anyway Bic settles for a long black wig....looks great.

The gig is weird but totally packed, we went from 30 to 400 within a few days, it gets so hot I strip to a singlet. Spencer from Paul Kelly's band scares the hell out of me at the bar by grabbing me in the dark. He must of gauged my reaction because he says "your amongst friends" (grin). Very Vulcan like. It's a weird gig, the crowd are great between songs but no encore, everyone just waits and waits, really hate that -"we expect an encore" attitude but they don't make an attempt for one- so tonight - no encore, we won't do one for the sake of it.

Classic moment of the night, I thought I'd lost my car, well I thought someone had souvenired it, picture me walking around the back alleyways of Brusnwick Street, huge guitar case in hand, Bic Runga on the other hand- and no matter which street I head down- no EK.....eventually i found it but I'm still not sure if that's where I really parked her! Bic was just fine about it, laughing and reassuring me. Good mate.

We all end up eating food from Mr Juice-O in the Phoenix at 4.00 in the morning.


---
February 28th
Well Mars is still in Scorpio so life for us Taureans is crazy and hectic. The stars tell me that someone I haven't seen for a long time returns this week. Brekky at the Elephant, the person that finally returned must be the Elephants cook, because the food was GREAT today- first time in a long time.

Call Tim today and there is a message that he has zoomed off with Marie and Harper for 2 weeks, but no one seems to know where to.


---
March 1st
Have a meeting with Ian re: The Other Enz project, which finally after 3 1/2 years has picked up steam. If the first Other Enz double cd sells well, then there is already talk of a second. I'm interested to hear if they've remastered the demo of Tim Finn singing "They won't let my girlfriend talk to me". I suggested they put that on the cd, it was such a huge hit for Jimmy and The Boys in the eighties, one of the few songs Tim has given to an artist, I think his version has a drum machine in it (from memory- I haven't played it in ages). Anyway the meeting goes well and I have to have the liner notes ready by next week. So The Other Enz is a happening thing.

Head to EMI to pick up more Try Whistling This & Bonus cds. TWT is heading to the 110,000 mark in Australia, which is really good, if it keeps selling it will end up being double platinum in this country. Something Neil should be proud of.

Call into my favourite flower place- and buy some huge planters and some giant ferns for the balcony. Once again the car is full of plants. "Y" was going to turn up but didn't, maybe a case of jettlag. Over it.


---
March 2nd
Start serious work on the Enz Gisborne 2000 show. feeding info out everywhere. Trying to link with Noel Crombie to ok the Enz photos for the press, and to pass on his True Colours Telstra Phonecard. The new Enz phonecards have sold out everywhere, they have the purple and yellow album cover....on the front.

Was woken up last night by one of The Screaming Jets boys, calling (actually he was trying to fax me on the private home number).....decided I'll work with them for a bit longer, at least till they release the next album.


---
March 3rd
Melissa and Amy call by today- give her some money for the Apollo Bay house, we are all escaping for some time on 40 acres near the beach , at Easter. In theory I might have my motorbike by that stage, so I'll be doing plenty of test rides. Hope the 100 or so sheep on the property keep out of my way. getcha motor running, riding down the highway, looking for adventure etc etc.

Sign on to Green Fleet. The one thing I feel guilty about with my car is that it does use leaded petrol and no matter how clean I keep the various motor parts etc, it's just bad for the air. Each year the average car dumps 4.3 tonnes of carbon dioxide into the atmosphere, one of the major gasses that contributes to global warming. Fair enough I drive my car once a week, so I probably pollute 2/3 less then everyone else but still I get the guilts. So I signed onto Green Fleet. They plant seven trees for you which are fast growing, and over their lifetime they convert the carbon dioxide from my car annually into fresh air and store the carbon in their wood. It's a great idea, & the more trees the better.


---
March 4th
God knows what I did today.....went mad maybe? The Diary page is blank. Maybe you should all use this time to go to the loo, have some (healthy) food, remove those nasal hairs, do all those little things that your body requires. Chant a mantra....whatever. Nothing happened today- I think I was spirited away by angels?! I know I stayed up late watching the latest Voyager episodes with Jj.

Famous for 16 Minutes is now up to 46,000 hits, remember we are giving a special prize to the lucly 50,000 hit. Just print it out and send it to us at P.o. box 333 Prahran Vic. 3181 Australia. Remember to include your name and address.


---
March 5th
Has a year gone by already, ok it's my Mum's birthday. She won't read this anyway as I'm sure she doesn't want to know what trouble I get up to. Anyway Mum have a fine birthday. I love you...and Sis too.

Have brekky with Marky, Jj and Toija. A familiar site awaits us- it's Miss Candee and I think she is having one of her corporate meetings. She told me she paid $70 to get her "hair" just right. Jj and Toija leave for their work, but Mark and myself are not that lucky. Candee decides it's time for a song, she pulls the Priscilla soundtrack out of her tights and gives us all a tune..... just makes me laugh. The brekky crowd applaud her. "Hey I haven't lost it"! She grunts. As I said to someone, you have to HAVE IT in the first place to Loose it! Over the next 30 minutes Candee retured to her usual fine form- VERY LOUD. Someone mentioned Monica Lewinsky and she said "I've gotta have a role model don't I"?! I get Scotty to take some more beer to her table and put it on my tab!

My friends Marilyn and Richard from Sydney drop in, so I blow out going to Gym to hangout with them for awhile, have a walk around Prahran. Good to see them. Dinner at Alternative, work with Mark till 1.30 in the morning.


---
March 6th
Wake up to the locust invasion buzz of Melbourne's Grand Prix. Glad it's nearly over. They should actually have it at a real race track not a park.

Marky B calls and it's always good to chat to one of my favourite crew people, wish we had another tour coming up- Marky B, Jules, Rosie and Robbie, Dee, Privet, miss them all a lot. Spend the day working with Marky G (not B).

Hmm think that about sums it up, just work and more work...... take care everyone and come visit again soon.

Gryphon.x

---
If there are any problems with this site, please contact webmaster@aswas.com.