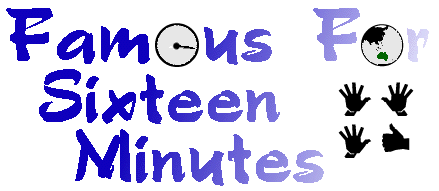 The Life and Times of Peter Green
Archive: 3 April - 18 April 1999
---
April 3rd
Wake up early, slept really well at the beach house, considering the mattress was like a sack of potatoes. Decide to hit the beach, Melissa and myself are up for some waves on our boards. Amy is uhming and arghing just doesn't know what she is doing, Mark is happy to film us making tools of ourselves. Wear my wetty back the front in the hope of creating a new fashion blitz of the surf world...decide it looks better the 'correct way" and change it in the car. Talk about a good fit....body condom or what!

The beach is great, Australia has those incredible golden sands, I remember my first English beach- I stared in horror at the grey sand and rocks. Give me golden sand and blue ocean anyday, what a great country. A few riders out, mainly the Easter holiday crowd. Amy does some weird freakout and goes home. At this stage I'm thinking no great loss. She needs a course in manners. Mel and myself have a great time, Mark probably filmed some tragic moments, I decide to do a slow wetsuit peel off for the camera.....now if I just had the body to go with my slow sexual tease/strip! Oh well, we are what we are, even ill mannered people have a right to live !

Some photos of the beach surf and the view from the house are in the photo- images area of the F/16 site. Yes even PG in a very tight wetsuit! Cmon you guys I know I tempt you, and I'm the love oil of your dreams (grin).

Back to the house and get the fire going, sit on the verandah and watch the sheep. Mark is convinced that he can catch one, keeps us amused for awhile. Cook dinner again, still no thankyou from Miss manners. I know she sold everything to come to Australia but did she have to sell her personality and politeness as well? OK I'm sounding bitchy, but we are all a bit over it. She'll make a cup of tea and never ask if anyone wants one, she'll decide she wants to use the dryer and remove your gear so hers can go in.....she'll say two words to you all day...what is wrong with this person? Nah just not right, it's not a good enviroment to spend time in, especially on a week off. As revenge I whip her arse during a passionate game of UNO. (grin).


---
April 4th
Up early and cook everyone bacon and eggs and toast. Watch the fox walk through the grass outfront after a night out. It's probably all the sheep, I think it likes legs of lamb for dinner (urgh).

Go for a hike with Mark to the top of the fire trail, through bushes and thickets,incredible views and fresh blackberrys for lunch. Great scars on my legs and arms and other body parts too numerous to mention. Sit in the branches of a white gum tree and have a spliff, bright red Rosella's fly around and about 50 white Australia cockatoo's land near by- screeching and carrying on. The fox is now walking up the fire track- he has an amazing tail, and such a pointy nose. Just want to take him home. Gryphon is back to nature.

We get back to the house and it's time to feed Hairball, she has adjusted really well, sleeping in front of the fire, walking out on the verandah and just stares at the surf- her first time by the sea...and I don't think this city cat can understand what the ocean is. Kind of scares and amazes her at the same time. For a time Hairball went missing, Amy who was in the kitchen says she heard her outside, so we walk all around the roads and bushes calling her .....no use she has vanished. We look through the house and she turns up in a kitchen cupboard, right next to where Amy was. At least she is ok, Mark would be devastated if something happened to that damn cat.

Robin and Trudy drive down for a visit, which is great- some happy faces and they say more then one word. We head to Apollo Bay and I shout them easter lunch at La Bimba. It's a great town, good food, good friends, feels like Easter.

I'm driving Mark back to the office today, will stay at home for a night, pick up the computer so I can do some work, seeing the conversation is lacking. We take the alternative route, via the Otway ranges, heaps of forests, and no towns. The Gryphon mobile gliding through the treescape, we end up at home at dusk.

Once more hairball does her loose jaw "smile" all the way home.....so damn strange and amusing. The poor old car, she made it. Sleep well in my own little bed. Ok my damn big bed.


---
April 5th
Coffee at the Elephant with Mark, Scotty and Ben 1- the Elephant Boys. Ben 1 is a bit "planet loon".....too much partying at all the Easter raves, he talks more the me....so that alone is scary. But he's good company and the two Elephant boys just keep me in stiches all morning.

Get a call to attend the Vali Myers art opening. She is one of my faourite two great artists, so it's kind of exciting. We've gone to her other openings at Emerald Hill, but I've always been a bit shy going up to her. So tonight will be fun. I want a photo with her at some stage.......

Catch up with Renee and Jj, return Jj's wheelchair, he is almost walking like normal, possibly the luckiest man alive this year. Another inch and he would be in a wheelchair for life.


---
April 6th
We head to ROAR studios at Brunswick Street....for the Vali Exhibition. Hail Vali Myers Queen of the Ferals. It's totally packed, punks, ferals, new age and old age aristocrats, priests and prostitutes.A tang of old family money is in the air. The ferals surround her, like a pack of wild dogs protecting their queen. Far more people then Emerald Hill. Squashed onto sheep skin rugs, sipping wine and being ever so bohemian....gotta love it. She's still incredible, tribal face tattoo's, tats on her arms and legs, great big black racoon style eyeliner and amazing henna'd red hair. She was born on August 2nd 1930- so she's almost 70. She takes me aside and tells me she almost died last year of a brain aneurism that kept her hospitalised for many,many months. I watch her and think that nothing short of God himself could stop Vali Myers if she had her mind set on something. So I bet her art and love of life just kicked deaths butt....here she is today.

She shares time between Melbourne and "Il Porto". "Il Porto" is a wild canyon that she lives in, near Positano, Salerno (Italy). She lives there with her family of animals, and vowed to spend her life preserving the canyon and it's wildlife. The World Wild Life Fund has now registered this oasis, and the valley is financed solely from the sales of Vali's art. She is loved world wide- Jagger Robbo Cop Man, Donovan and Salvador Dali all bow at her feet. Tennessee Williams based his character "Carol" from Orpheus Descending on Vali. Vali rocks...even at 70. Recently the geek Girl site had her as artist of the month.

She left Australia and finally returned 40 years later "I had to go walkabout , Peter, even when I returned I came back with my coffee expresso machine as I didn't think Australia had any coffee shops". Things change in 40 years Vali. She is great, she has a fire that burns unlike any other that I have met. Vali Myers is one of my heroes....and looking around me her romance with the people of Melbourne has oly just begun.

Mark is freaked out by the size of the crowd and we head to Nyala, the African restaurant for dinner. We'll catch up with Vali in a few days, when the madness slows down.


---
April 7th
Head back to Apollo Bay because I promise to pick Mel and Amy up....just as I'm walking out the door Melissa calls and says they might already have a lift. Great I think, I get stuck with a hire car for three days. I arrive at the bay after taking the alternative route- stop at the Feral Gallery (what is this about me and Ferals this week)? Overcast and all the Campers have left the beach. I get about 10 words from Melissa and nothing from the Troll, so I decide to go for a swim, they've already zoomed off...but have taken the keys so I can't lock up. So I house sit for 3 hours, and basically work on the computer and watch the wildlife.

Just a totally weird feeling, decide to head home. One boy, two lesbians, hmmm not really a good time, especially when they are living in the bedroom. Get all my gear into the car and head home. Now it's getting late, and I'm on the alternative route, not a single car the whole time. Decide I should call home and let Mark know I'm coming back so he doesn't think it's a stalker or burgular breaking in.

I find a lone phone box which has the dimmest lit light in the whole world. Two fireflys having sex have more light then this phone box. A cold fog is rolling out of the surrounding forest, it's just a bit too X-files for me. So I pull over, leave the lights on, motor runing and the Beatles Revolver album playing loud. I head towards the phone box and suddenly pitch black, the car dies, lights all go out. I yelp. I look above the forest and a globe of ghoulish green is descending down towards the trees, it has a greenish glowing tail......I laugh (even though every body hair is standing on end)....Marsh gas I convince myself...has to be, the fog, car dying, God is having fun. Suddenly it goes to the right and then the left and the the right again.....manoeuvre's......ahhh marsh gas in the wind???????

I jump in the phone box and I only have a $2 coin ...call home and tell Mark I'm on my way.He asks if I'm ok.....I decide not to say a thing about the "gas ball" as I know he'll piss himself laughing...he asks where I am and I look up the spot on the phone wall.....just in case I'm never seen of again-at least he knows my last location. I tell him and have to hang up......I waste the other $1.20. Sitting behind the glass is an advertisement...(this is the good part) It says "Have you called home yet".......it has a huge UFO flying over a FOREST! I laugh and then almost scream...walk very fast to the car. It doesn't start. After several attempts (and me widing up the windows and locking all the doors) it kicks over and I screech out back into the night. I sing VERY loud Beatles songs all the way home. I was ever so glad to see those city lights.


---
April 8th
Kevin has put "My time is now" on a dat tape for the upcoming "Other Enz" cd , it will be one of the earliest LLT recordings ever issued (pre "Thumbs EP" & pre "Hellbent" ep). It was recorded at the original "Lodge" at East St Kilda in the Summer of 1996 (November) and Noel Crombie is sitting in on percussion, so with Ex Enz members-Hester and Crombie it seems perfect to go on Other Enz.

Had a rush of emails from people who have read this site for the first time, I guess it will be a week away before we hit 50,000...still a lot of new people have been checking it out.

Neil has been zooming around the USA I thought he was lookig for producers but it seems to be more about doing the two shows and then some writing and I guess some "experiences". Fran tells me that Steve and the gang in the UK have the front row at Royal Albert Hall, he must of lined up all night.


---
April 9th
Get my booking together to head off to New Zealand for a few days, we have our Enz meeting on, Gizzy 2000 stuff and other bits and pieces. If we do some merchandise I'd love to have some Enz watches and neat stuff like that. Am going to hassle Eddie Rayner a bit to finally get the Luton Tapes off and running... it always gets bogged down in politics and copyright.

Bic gives me a call and has her new house, so I hope we can go shopping for furniture etc.Will be good to see everyone.


---
April 10th
Well Neil plays Royal Albert Hall for the Linda McCartney Tribute.....the internet is running hot regarding Sinead O'Connors stupid comments.....we all know she has had a hard week but what a knob-head she can be. I use to think there was a good side to her but now I just think she's a fuckwit.

Was going through my Enzso file and I found some of Neils original handwritten lyrics for the "extra" stuff on "Message to my girl"...when they did it on the Enzso tour. It had to have this extra bit added.....the lyrics are:
"through this colour I was born
from the bosom to my face
in a zephyr special car
in the future here we are
everything you see is real
everything you touch is art
and it's time I made myself clear"

Love finding stuff like this, a few years back young Nick Seymour sent me a small painting that was used for the Crowdies Xmas card and I found that in the files too....it has Paul as the Xmas angel...and you see Nick and Neils arms reaching out across the mixing desk...all nice thick oil paint. Looks great. Nick is such a good artist, wish he'd do a major show. Filthy Rich is getting quite a collection of artwork.


---
April 11th
Call a few people and annoy them, in the mood to visit people. Ben is in a Ben mood and I vow to annoy him the most.....on the way I call into Roar as I need to speak to Vali about buying a painting. She rarely sells them these days and only has about 30 left. Two hours later and she has me pissed as a fart on some lebanese "creation". Sally the original creator of Dangerfield is there too, and she spots my Dangerfield shirt- its an original from the very early days. It has lasted through so many washes. She's impressed.

Vali takes me on the guided tour, shows me some pictures of her parents, and her pet dingo and fox. Really brilliant- talk of our heritage, and the madness of life. She grabs my hand and says yes "a painting is yours". I almost cry. She signs some Vali postcards for the boys. Ben is blown away by her look, think its the hair and face tattoos (grin). Really nice day.


---
April 12th
Brekky at the Elephant with some friends, and then Rachel from the UK calls by. She is Robbie (our caterers) best friend, so we have lunch at the Elephant too. Scotty fusses and gives us free drinks (more alcohol...Betty Ford I hear you calling).

Make it to the Gym......all pain some gain. get that booze out of your system Green.


---
April 13th
Well Beck leaves soon for some Seekers gigs, at Twin Towns so I hope she keeps away from the surf, can't have two friends getting crushed vertebrae in one month.

The kids next door are being noisy pricks and Mark almost climbs the fence and kills one.....so we play it by ear and finally complain to the owners, agent, body-corporate etc. We have been the only people who haven't complained, till now. Even "Amazing Grace" behind us has threatened to "buy a weapon" and "use it". A pistol packing eighty year old.

Send poor Nicole some long long email...god I was ranting.....sorry Nic. just wanted you "two" to get the full picture.! Just me, ignore it.


---
April 14th
Mark tells me that 5 years ago today Paul Hester left the Crowdies! seems longer.

Have brekky at The Galleon with Dugald, one of our logest serving crew persons. He's great, such a good aussie bloke. He surfs ok too, and has the best chest wig in the business (haha).

Head to Roar to work out the final date to see Vali for the painting. She asks me if I have my camera and we pose for a photo. Deb will have it on the F/16 photo/images area soon...Vali will probably freak a few of you conservatives out (grin) remember she is a seventy year old Grandmother (her dingo just had puppys).

We head to cafe Nova on Brunswick St for lunch, I'm very brave and pass on the desert (the cheesecake is great here). I like Nova.....sort of cafe I'd like to own. Kid of hip but not too stupid.

Next door has been very very quiet, I think they got the message. (grin). So old Grace can put away her six shooter.


---
April 15th
Send out some more Andy flyers, I always worry about the gigs at The Conty on Greville Street...you can never tell how full they will be- walk up is everything. Andy calls later on and tells me that Sydney was great, Tim didn't make it to his shows, he was still in NZ but Andy says his "towel did" (what does that mean ANDY?).

Scan some more photos for Deb to use on the F/16 site, had a few requests of a shot of PG the "fallen angel" from New Years Eve...so that will be in the photo area as well.

Jackie Carella from the States is our lucky 50,000th "hit" on this site so she wins the special prize pack. Wow the last few days have been insane, the counter turning like crazy, when it got to the last 50 you guys almost fried the system! So congrats to Janet and thanks to the rest of the readers. Can't believe 50,000 came about so quick. May is the release date for the Diary book. Head out at 2.00 in the morning, all by myself and put up some Andy gig posters want to guarantee a crowd. It's cold and wet.


---
April 16th
Kevin calls by with the cassette of LLT and Neil Finn live at the Shed, its Hessie, LLT and Neil Finn performing Kare Kare...live. It wasn't played on the Shed show, so go to the LLT website http://www.frenz.com/LLT/ and it will be up on the sound area soon. Frenz.Com gets another unique first. Thanks to all the people who made this possible.

Hey does anyone know when the Shed shows will be shown in NZ, we are all in the dark here, so if any NZers can find out let us know. Crazy that management has to ask....but sometimes it's like that.

Speaking of LLT, the recording is going fine, they have quite a few "parts" of songs recorded, and will end up with some finished ones. These will go out to a few producers, and the band will continue building up their recorded tunes till they have an album. Some talk of a special bonus LLT Live cd with the first "X" amount of copies. The band play the Punters Club- Brusnwick St, Fitzroy (Melbourne) on May 21st. So call up the Punters and see if they are selling advance tickets and maybe what time they are on. It will be a sellout show.

Have lunch at the Elephant with ol' friend Craig...some good gossip and stuff. I buy a book on "The most beautiful villages of Greece"...really great photos, and inspired for when the office moves to Santorini for its 6 months sabatical. Haven't heard from Alison all week, guess she is still getting the glue out of her hair? She looked pretty cute in that new dress.

We have some post gig drinks at the house for Andys Conty show, nearly everyone got stuck in traffic, so it was more like post-gig slammers. All the candles were burning on the balcony.....felt very confortable ,nearly didn't want to leave. Entrenched. Just tired.

We all walk down to Ramjets for dinner....lost my appetite...half a bowl of soup. Mark did some serious drinking....Rosemaree was sensible...after a few slammers and a bottle of wine. Fran almost licked the plate dry and Lara has an anti-avocado thing.(So Mark the eating machine helped himself to her fruit.)!!!

We walked through the mist to the Conty, and thankfully the crowd started to build. Was't packed but far from sparce and by the second half of the night it was a good crowd. "Speechless" and "Penelope Tree" (ALT tune) went over very well and "Between a man and a woman" was great too. Andy looked much taller with his new haircut, was a good gig. Felt tired and was home by 1.00. he told me later that he loved how the crowd got a bit "frisky" towards the end.


---
April 18th
A very overcast day in Melbourne, Summer is officially well over...and the grey days have arrived- which is fine by me....roll on Winter.

My ticket arrives for NZ and I'll be staying in the apartments in Auckland with the rest of the guys. Wow all of Split Enz together again, how cool is that.

Jj ad Miss Renee give me a call, catch up with the at Revolver and Renee makes a killer coffee....Revolver is looking exceptionally grotty today.....they need some new couches. Jj's doctor has discovered that apart from all the cracked vertebrae he also has some serious cracked ribs. So he has to take it easy and stop rushing, silly boy.

Head to the newsagents and I get a great issue of Scientific American, what a great magazine, isn't this the one that was originally owned by Porn King Larry Flynt? What a guy!

Mark is still going on about his damn dream.....but I can't talk about that one, dear reader...sorry. His turn to cook tonight and we don't eat if we piss him off. Typical Leo. Using food for blackmail.

Andy White calls and is heading off to Adelaide and Perth, he's going to catch up with Leanne in Perth. She'll look after him...we all babysit Andy.

That's it for now, guess my next Diary update will be from NZ. Hopefully going to film a Neil interview for the Video Newsletter, we thought it best to delay the Video till mid May so we can get this interview, keeps it nice and fresh. Also there will be a live version of "Spirit of the stairs" on the VideoNletter.

Hope everyone is well, wow 50,ooo+ hits, who would of thought. Special thanks to Deb for keeping it going (and being wise) [ed note: thanks and thanks to you!]. Now that we have reached 50,000, I have a second wind (or was that just last nights soup?)

Love
Gryph.(Pg)
xxx

---
If there are any problems with this site, please contact webmaster@aswas.com.