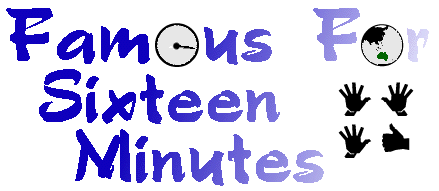 The Life and Times of Peter Green
Archive: 15 December 1999 - 3 January 2000
---
Dec 15th
Afterglow has now done 55,000 so it's well on it's way to a Platinum award- I worked out it should go Platinum by mid January...not bad for stuff that's been sitting around in the cupboards of the Crowded House.

Have a long chat to Nigel Griggs about the Enz and what is happening around the band....we need a structure....it's far too odd and hard to work in, like it is.


---
December 16th
My per diems are ok'd...I love per diems... home away money....means good dinners!

Order Enz stock for the show, the Enz I see Red c.d singles should have an updated version of the original cover art. Remember to mention the Frenz.com website on the c.d. Courier off the Enz tshirt artwork.....hope it arrived safely.

Mark Lizotte site should be active soon- www.mlizotte.com he seems happy with it.

Trying to work out a holiday.....feeling a bit freaky.


---
December 17th
Have this huge list of things to do today- did none of it- the phones distracted me....Xmas, the Enz gig, the band.......would love to go hide in the forest house. Need someone to gallop by and rescue me. Any offers.?


---
December 18th
Get hire car for two days, head off to Beenami on Sunday. But today various people drop in for Xmas...nice to see them. Kids and big kids. Just a fun night and yes I did it, dressed up as Santa. No children screamed so I must of looked alright.

The Xmas tree just looks so pretty, kept it basic, but it has a great shape (and smell) plus we can plant it afterwards. Trudi and Robin give us a new hammock for the farm...

Do some baking, two types of chocolate cookies, those with pot and those with pot. Stress to everyone that they are laced. People seem to become very rubbery when they eat them. A few non drug friends love them.....and say it is the only way they will take drugs....Rebecca has left the planet, and is obsessed with a hairclip....yieks!!! Trudi looks like a Cheshire cat. Jen sneaks some for Merl Girl for later. Tania's cousin lives on our pinball machine and almost beats Mark....they almost play "strip pinball" but she is only 15. Mark walks around the house naked for an hour because she whipped his arse on the machine! Strip Pinball is an Australian tradition.

Notice we had heaps of dinner date offers for Mark from the readers........no sign of Ben or Leanne.

In bed by 4.00.


---
December 19th
What ends up being a horrible day at the Forest House....the third party gets it all wrong and it becomes rather tragic. But saying all that I had a good time , working in the garden, walking through our rainforest and watching the parrots eat the bird seed.

We have to mow the "lawn" in Jan to keep it fire free.

Home late/...don't ask- sad.


---
December 20th
We are walking down the street and I noticed we are being followed, no not our usual stalkers...this girl had on grey fluffy ears and a cute tail...yep enter Cosmo the Rabbit. Either someone dumped her or she escaped . The park was full of dogs and cars roared by so we have adopted her.....Mark has always wanted a bunny so it is fate. We will check the papers first in case some kid lost it. I called her Cosmo-(Naut).....or Cosmos...name jumped into my small bean like brain.

So Mark mailed all the Xmas presents and Afterglow c.ds and I put Cosmo in my publishing bag... neared the train station and the lights started ringing so Cosmo freaked so I started talking to her (in my bag). I soon discovered that a girl was next to me thinking I was talking to a carry bag. I turn to her and say "I have a white fluffy dwarf rabbit in my bag"...then I thought- that sounds even more wacky, so I eventually made her look in. What is it about men with kids or baby animals that make all girls melt? She changed totally....even offering to "bunny sit" it if we needed.

Coffee at Babble and the boys give us a pile of rabbit food.


---
December 21st
Jane Campion fires a shot across the cultural gap. She can't imagine living anywhere other than Sydney and every visit to NZ is a reminder why. "New Zealanders do need to lighten up a bit and to be a bit more celebratory" Campion says. "It's like if somebody does well, it's like it hurts them personally, it's like "don't forget who you are mate"! "You're just the same as me". And I am just the same as them, but it's still good to celebrate achievement".

Head to the Astor with Marky to use our last free Astor ticket. Go see "Ten things I hate about you" and "200 Cigarettes" a great double, really like them. We go to the Astor a fair bit now, have dinner etc.


---
December 22nd
So Marilyn Manson has a freshly shaved scalp....and will never play live again. Sure why not!!!!????

A huge bottle of Moet arrives from Neil and Sharon and Elroy and Liam...really nice. Those guys...

Still no call I sent one of my "you don't like the truth but here it is" emails......so that probably didn't digest well.

Just have a hole in my heart today....can't be happy all the time.....but I sure feel the crunch when I'm not. 1,2,3, breath- smile, 1,2,3, breath smile.....doesn't help, I am a sad bastard.


---
December 23rd
The lovely Toija girl comes by and gives us both groovy new short haircuts...add some copper, looks funky. Xmas gifts and hugs and kisses. Advice and d and m's......all good.

Wrap Neil's present. I give him some blank high qty notebooks....for songwriting or doodles.... a bit predictable but hey it IS Neil what do you get him.

Cosmo is fitting in well and hairball the cat just sniffs her...thankfully Cosmo is not Miss Balls new dinner choice. Cosmo is also called "Pink eyed freak" by Mark.....which I kind of like too..... Poor Bunny having to live in this office.......


---
December 24th
One of the few Xmas's we have had in Melbourne. But still ok. We kind of like it. Things are all good again, Ben calls by, and we all swap presents. Feel great. Friends call.... and Miss Trudi is driving me to the airport in a few days for my NZ flight. Becky gives us a new street directory....we can finally put away our 30 year old one...very practical.

Happy Xmas everyone.

Call my family and they all pass the phone around....makes me sad.


---
December 25th
Cook Xmas lunch....tastes really nice.....get a bit messed up.....all fun and good. (Hic).

Call home again....guilt guilt guilt.

Cosmo has so much food the dwarf bunny may well explode. Eating machine. We call it our furry paper shredder because of the way it eats.


---
December 26th
heaps of baggage so I'll have to pull rank at the airport, Qantas are really good and let me get away with murder. Trudi drives me and we arrive in record time. Head to the Frequent flyer lounge and read and drink coffee. Flight over seems longer then usual....movie sucks so I read.

Arrive Auckland at midnight- drive the car to the hotel and ......see TWO other cars the whole way. It's like a bomb has gone off. Hotel gives me the same room as always.


---
December 27th
Get the wake up call and drive with Dugald to the studio. The various band members trickle in. Go out shopping for them... couldn't find Nigel's green grapes so I got cherrys (yum).

Really good to see everyone. We have two rehearsal today one at 1.00 and one at 8.00, they work on the songs....."Without a Doubt" gets dropped from the set and replaced with 129. Very good idea as 129 is superb.

Meeting with t.v people...two main songs for full crossover- Message and Dirty Creature but this will probably change.

2nd rehearsal is great and they are starting to sound really good. I sit on a 2nd level and watch and work....Eddie is very evil and throws in weird noises....I have missed him. Tim is getting thin.... that makes him Tim Thin (sorry) he's off the red wine and it works.

Have tea with Nige and Noel after the rehearsal...no pot for me. See I'm a good Gryphon. But room service tempts me.


---
December 28th
Happy Birthday Ben Shapiro... 27...you are still a baby! I'm kind of crappy that I'm not there to celebrate it.

Have brekky with Nicole and JP and gang...I hate the food and have the coffee...and then run to drive the guys.

Without a doubt does get the chop...."Too hairy" says Tim, "never works live" says Eddie. The band are now learning "Stuff and Nonsense" hasn't been played for many many years. Just so romantic... listen to the lyrics.

Get back for the 2nd rehearsal and the band are being "pratty"...a cameraman comes down to get some freehand stuff for tv......AND the band go out of their way to play NOTHING that they are playing at the show....they do some of Ghost Girl.....most of Poor Boy......and while the camera man is filming the mixing board and general stuff they do- MISHAPS from LUTON and most of a brand new song EDIBLE FLOWERS from the recent recording/Jam session. I can't believe that this is not being filmed........the camera man blew it. I bet EDIBLE FLOWERS will not see the light of day and god MISHAPS.....has never been played .....I almost cry for all the frenz.!

Go to bed at 4.00


---
December 29th
3.00 rehearsal- heaps of Frenz of the Enz....who get in using my name- "Peter said it was ok" the gate guard tells me.....which pisses me off a bit. Things like that will just mean that fans will not be allowed into soundchecks in future. It's just getting too easy and people are taking it for granted. The band ask me who ok'd it and thankfully I asked two band members only minutes before so the fans could stay. Tim enjoyed having everyone there the most....and was almost sad to see everyone go........ As long as everyone enjoyed it, but the assumption and lie is just fucked. ...very uncool.

Nicole is a gem and just helps, the band like her and that's an important thing. She spends the days pushing Betchadupa's cd.... addicted Ellis!!!

The band do a new serious of Enz photos for the club. Some great shots.

The weather is a bit odd....I still think my rain prediction will come true.....much as I hate to say it.

Go to the supermarket and buy up big on the food and drinks for the band room. They don't take Amex...and everyone thinks we are stocking up because we have so much water for the stage.... we convince them that it is not a Y2K stock-up!


---
December 30th
Wake up to a fantastic day- I could be wrong about the rain......pick up the new Enz photos, the band picked them. Look great.

Get the towels for the band room (Tim sweats less because he drinks less wine), we go out and buy glasses and plates and then Noel needs torches so Nicole goes out with the driver and picks them up....never seems to end.

Some rain does arrive and a cold wind but it isn't too bad....Noel unveils the new costumes and they are just the best.....mesh-like.

The Frenz are all great and I'm forgiving about the stepping over the line. Some great costumes in the crowd. it's a brave thing to do and they all look good.

Flat out so we don't make it to the private boat for drinks. Home in bed by 4.00 I order room service and work till 6.00


---
December 31st
The rain is insane.....buy a waterproof coat on the bands account.....they want to keep me dry. Guess I won't be wearing my patent leathers tonight ):

We close off the main area of the merch. tent and I lock up the band room. Most fans keep away today but Gretch and a few others brave the elements. The girls arrive- Nicole, Anne and Tania and I'm onstage with the crew eating....Indian.

The gates open quickly and god is weeping like he peeled onions- heavy rain. Huge effort again from the Frenz....thankfully they've applied waterproof makeup.

Chat with Neil in the room and end up filming Betchadupa on 16mmm for the Finns. he is so proud of Liam and co....one of my fondest memory's is Neil watching the gig through the Enz backdrop... was really happy for him. Makes me smile.

Enz do a photoshoot in their new cossies.

The crowd are hot, it's packed and forget the rain....nearly everyone knows that this is the end off '99 and the Enz are about to take us into the 21st century. The band play really well and I'm sure the reviews are all over the web.

At midnight we cracked open the Moet and danced on the big stone wall...it wasn't close enough so Nic and myself bolted to the front row of the vip area and danced during I See Red...just like the good old days, stripping down to my singlet and cutting loose. My fan genes took over!

Very fulfilling and I was really proud of all the Frenz of the Enz.... they danced they cried they just loved it big time...for some the first time they've seen the band play.

Enz of the Millennium.....welcome to the 21st century.

Auckland is now fireworks and fog, Skytower looks like it is leaving the planet, all green and X-files like....I call home, I get a connection and finally the year 2000 hits me and I actually laugh and cry at the same time (that's hard to do)....just great.

We get driven home at 4.00 and stay up ...room service takes 2 1/2 hours and that's quick....Auckland is a buzz with life. Rebecca calls and says some horrible stupid joke stuff and I end up paying for it.........but it's ok because we put an advert in the Auckland times for her...."wanted older men for sexual pleasures...must supply their own gold chains and sandals and white socks......" so expect calls around mid Jan.


---
Jan 1st 2000
Welcome to the year 2000.

All bouncy and wake Nicole.

Auckland is all locked up, have breakfast at the "golden arches". Watch a woman fall asleep while waiting in line, everyone is shoeless and have no eye pupils .....

It rains yet again.

Finish off settlement with our promoters who say some good things about our work. Dinner with Dugald at Parny.....need to chill out and our fave crew member is calming. Walking down the street when Koji from Japan jumps out of a doorway and scares me to death., it's not him but everywhere seems to be an invasion by fans and I feel like a peace of meat. Really shaky......

end up downing many Glayvas with Duges and the food is fantastic. I'm just under the limit and he is over so I drive....I really want to get home now. Just really fried.

Have one of Nic's Melatonin's and bomb out.


---
Jan 2nd
Wake up to the sounds of sea gulls around the window and the wind is blowing in off the harbour. These big gulls just float in the air currents near my window...I swear one winked at me.

Off to the beach house for a band meeting and to catch up.....I've been thinking of finishing up with the Enz, Crowdies and Finns.....twenty years it's probably time. The fan stuff is somehow messing me up, and the continuous emails and workload. Not sure what will happen to the club.....not sure what I want.

Spring this on the band and some mouths drop open.....and Tim jokingly says "what about my career"....! Anyway have some private meetings and like many things that's not to go up here. I think I might just need some time out...to think and recharge. Neil has been good, and like most things around him I always forget what I really wanted to say. Sharon just amazes me and for awhile I see everything that he sees in her, and the Finn relationship could never be any stronger, and I know why- life bond joined at the hip.

Anyway before I start getting freaked out emails , at this stage I am having a break- not answering any emails, just tidying up club orders and press stuff. When I work out the full time off that I'm having I'll send out a post and issue #50 will probably go out soon.

The fans are a big part of my life and it's nothing any of you have done.....one on one is the way we have always worked ...the analogy is like small waves rubbing against a wall and sometimes small pieces are taken away....and if one isn't careful the wall collapses..unless it has a break or some support. I'm not in a padded cell or anything but I'm in need of a break. So I'm thinking of myself and that's it. Hope all that makes sense and doesn't sound too selfish.

It was all a bit full on, and on the way home I was really ill. Early night...not much sleep.


---
January 3rd
up at 5.00...to get the redeye flight, NZ is grey and wet......Qantas are great and let us put 8 bags on. I am carrying the new costumes with me.....

Watch Double jeopardy on the play and then fall asleep for 10 minutes...wake up feeling somewhat revived......not as freaked out as I was yesterday and a tiny voice that's getting louder says it's all going to be ok.

Nice to be home.....Nicole arrives later on. Mark gives me the best hug and Cosmo and hairball both bound down the corridor and snuggle at my feet.

Looking forward to some time at the Forest House, giant trees and clean air and no technology......

Take care everyone and lets hope 2000 is the year of peace, cures and happiness.

Peter

---
If there are any problems with this site, please contact webmaster@aswas.com.