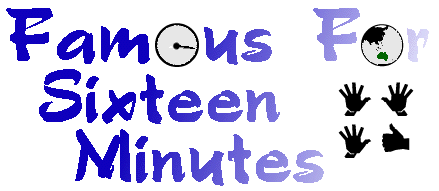 The Life and Times of Peter Green
Archive: 17 January - 29 January 2000
---
Jan 17th 2000
Get our Australian sales figures in for Afterglow, it's still about 10,000 short of platinum, which is still ok, as sales just keep ticking over as more and more people discover it. Malcolm from the UK calls and hopefully Paul and Nick will be doing some press around it's English release. The first week of February we have been told and they have a special bonus c.d of Neil talking about the various tracks.

Just starting to settle in to our "go slow" with work, which is a lead up to the big break- Yey holiday. Trying to work out where we are heading to- Egypt or the Andes...will be good to steal Mark away as he needs some time off too... just got in our NZ flight points and added all together I think I have a quarter of a million Qantas points.....I can even get a first class ticket I think. Egypt could be good and we still have some good contacts their, plus Mark will just love riding off into the sunset on those camels!

Weather has been odd, and I'm happy about it- give me rain and cold against boiling hot any day.

Played Tim's SAY IT IS SO in the office today and the more I play it the more I love the c.d., it's a great project to work on. The fan reaction has been fantastic, it could end up as being one of those "hard to find" c.d's as the release areas are limited (our mailorder) etc.


---
Jan 18th
Get a call at Babble regarding the Couch, they are delivering early. It's this couch for the Forest House and looks great- all Tex Mex...chunky and folds out into a comfy double bed, in case the upstairs living areas get too hot. At the time of buying I had a feeling it wouldn't fit in the door but sometimes you just have to get the thing that you want and worry about doors later on. I didn't know it was so heavy- must be because of the bed part. The material looks great. Suits Beenami and it's mud brick adobe really well. The guys carrying it looked like human beetroot's when they finally got it in the door.

Here from my friend Paul and new York has had a bit of snow, he sounds great, almost wish I was in the Big Apple, snow and Central Park and hiding from the windchill factor inside the "rainforest" area of the children's zoo, Warhol's Old Factory Building, The Chelsea Hotel and World Niteclub.....all seems like a B/w movie in my head. Vali told me that Dee Dee Ramone is now living in her old room at The Chelsea.

Had heaps of friends drop in today- most unexpected so that was nice.


---
Jan 19th
I seem to be getting heaps of emails that start off "Know you are on holidays, and enjoy your time off...and then they ask me band questions..." which is kind of funny because it becomes work again.

So I run away to the Forest Place.

Ben grabs a truck and we decide to take the couch up to the house. ...and yes the couch doesn't fit through the doorway!

We arrive and a black faced Wallaby hops across the lawn....gives us that look of "what are you doing on my property!!!"...you know the look Kangaroos and Wallaby's have that look all the time.

A good day to talk, and we buy pies from our favorite cake shop. The lady calls me by my name which means I call in far too much.

The mountains have a huge mist covering the tops of them, the air just smells so great and the roads up the mountain are empty. We both just want to stay...and it rips at my heart to lock up the security gate......

Home late afternoon and nothing much matters..............every so often I catch a smell of that mountain air....kind of like clusters of it are stuck in my clothes and "pop". I love how a simple smell can take you on a complete journey (well almost). Sleep the sleep of kings!


---
Jan 20th
Robin gives Mark a call and drops by with some special project stuff. We head to the pub and were suppose to meet Trudi but she doesn't show.

Neil gives me a quick call and was suppose to call me back. Looks like it's July/August for his next album, think he wants to write a bit more and just be happy with it's release. Asks how I am and why I have not taken the prescribed 3 months off! I tell him Feb.

Cosmo (aka Pink Eyed Freak) just loves the Atrium....we let her inside a few times a day and thankfully so far she isn't a computer cable eating bunny and she IS toilet trained. She climbs up on my lap and has this weird "kissing thing"....just kisses my arm....and rabbits tongues are very different to cats (no I'm NOT French kissing Bunny's...c'mon guys I know that's what you thought!)... cats tongues are like sandpaper, Bunnys are like humans tongues all soft and wet-ish! So we are happy to have this bunny living here, BUT it does have a fondness for chewing up doormats.


---
Jan 21st
Decide I should have a few days to myself...think I'll head to the farm this weekend. It's meant to rain but that's ok, maybe I can have the fire going. Mark is becoming obsessed with the Diary site and asks "did I make it on their".....he'll be driving Lara naked soon just to make the site!!!!! Oh yeah I mean Lara the Tractor not our leather clad ,de-banged Lara! Mark is still not over Miss Calendar being killed by Angel in Buffy...each episode Angel cops a serving from MG....tragic eh!

We are all excited because cable has it's 2nd SlayerFest coming up soon. Was down to my last bit of change today and just gave it away to a busker. Felt like the right thing to do, money is overrated.


---
Jan 22nd
Wake up early, say goodbye to everyone and head off to Beenami. It does rain, on and off, and the Grey Ghost drives ok, considering the poor thing needs a service (like some of my friends *grin*) I love the drive and Triple J is playing some great songs. I keep hearing tracks from Afterglow so that is weird, in a good way.

Get to the property and the Wombats have had a munch festival on the odd plant but the corn is thrieving. The christmas tree's at Xmas tree lane are already springing up, they obviously like that spot...... I start work on the organic Vegie patch and it's a slow process.

Decide to have lunch under the Jasmine arch and I wonder if Ben and Leanne are coming up today. Sometimes thoughts are like wishes and hey presto they pull up....spooky! The mountain weather sets in, so Ben lights up the fire and we sip some Sambucca and talk. Really nice day....

Sad to see them leave but I am glad that for once I can stay. I keep the fire going as I don't want that Blair Witch feeling creeping over me. You know the feeling, "something is watching you from the depths of the black forest"......... you start hearing noises outside in the dark...... the solar batteries run dry and you are running out of firewood so you HAVE TO go outside. The torch batteries are running low ....and you head towards the barn. Out of the corner of your eye you are convinced you saw something "whiteish" move........you turn around but it's too late........

Of course nothing like this happened, I cooked, kept the fire going, finished reading my Dune book I even sang....and my voice would keep the dead at bay!

Had a restless sleep, too many thoughts.


---
Jan 23rd
Up early and wanted nothing but fruit. Head outback where the overhead drain leaks and am amazed to find a family of Yabbies living there. I always thought they lived in creeks. Have a play with them.... I know we city folk play with all wild creatures. head back to the city, car feels a bit strange. Could just be the greasy roads.

Seem to get all the green lights, and get home in record time.

Mark takes me to "velvet garage" for lunch...must of missed me as he shouted me lunch.(:

Try to afternoon nap but too many ideas floating about in my head.

Get an email from an old girlfriend that use to live with us, so that was nice. She now looks like moving into the Forensic field, so she will be the aussie version of Dana Skully!


---
Jan 24th
Russell Crowe lost out to Denzil Washington at the Golden Globes. He seems to be more well behaved these days. At least Jodie Foster was having some fun with him.

Festival Records mail me some Sherbet cds. Sherbet were this seventies pop band, kind of the nemesis of Skyhooks. If you were a Skyhooks fan you never liked Sherbet and vice versa. It was like the Beatles v's Rolling Stones fan war! The one huge difference in 2000 is that Skyhooks still continue to sell cds, and even had the only Australian #1 single a few years back on one of their reunion tours. Sherbet just don't sell cds, have never felt that they would sell heaps of tickets for a reunion tour and have never released anything new. The 30th anniversary Best Of is a good c.d , but the bonus that comes with it is really crappy..Sherbet covering one of the Jackson Five tunes is just so terrible. The one saving grace on the bonus c.d is a track called BLUESWALKIN' which has the best bits and pieces of music. So overall it was a nice surprise package from the record company.

Speak to Tim and Eddie today. The Enz only managed to record one of the two shows (yes the New years Eve show)...a long horrible story. But at least they have one show and Eddie is having a listen.

Rosemaree reminds me that it's Tania's birthday soon and a bunch of us are heading up to the farm for a BBQ and hayride......and a vicious game of Volleyball.


---
Jan 25th
Notice that Killing Heidi are #1 in the charts,with Mascara. I told Grant a few months back that he should manage them... They are doing really well. Like both singles.

Tim Finn gets Artist of the Day in billboard magazine's website...which is pretty impressive. We email everyone and let them know. Go Tim!

Finally finish up on Issue #50 for the Finn fanz.... goes to our art area next and then onto the printers. Still hadn't heard from Nick re: his letter to the fans, but Neil and Tim have scribbled a few words.

Still nice and wet. sat on the balcony tonight with the candles burning, just reading.......


---
Jan 26th
Well it's Australia Day. I tend to celebrate the good things that have been achieved here. In some ways it's a bit horrid , if you think about it, it really is more like invasion day. The day the white-man came and killed and stole land from the Koorie's. Not sure if that is a good reason to celebrate it. The one thing that annoyed me on the news was the burning of the flag by some protestors and a Koorie man yelling at some white guy- "It's not your land , it's ours". If he really listened to his people he know that "no one owns the land........." it just made him look bad.

I know there are so many issues , but always being on the attack just removes so many supporters. Yes John Howard should apologize to the Aboriginal race, but Australia should be united as one..... it is the best place on the whole planet to live, no matter what creed or colour you are.

I just love it here....but the world is a great place to explore.


---
Jan 27th
Well one of my best mates is off to 'Nam. See you Ben Shapiro.... a week without you telling me I eat "Only air". As long as I don't get one of those mortar shell pen holder souvenirs! have a safe flight.

Vali calls and she is talking about heading to Russia, she's been reading up on it for years and just hears the call for a trip .

Hear from NZ and things are going well for Bic Runga. She will finish her recording of solo cd #2 in March and we should expect a single in May. Probably touring around July/August...which is about the same time as Neil's release. ...interesting. Could be some decent touring coming up for us. We get so many USA emails re: Bic...mainly because of SWAY getting so much exposure in the "American Pie" movie. Read somewhere that a USA teenager had to go to hospital because of his copycat tendencies.... he tried it on with a fresh apple pie (as per the movie) and ended up getting burns all over his penis! Oh America...how I miss you!

All of our extra Split Enz NEW YEARS EVE shirts have arrived. Special souvenir shirts. We had an overrun done for all the fans who couldn't attend or missed out- so if you are after one of these special Enz Millennium shirts drop us a line. (peter@frenz.com)


---
Jan 28th
Send back our ADC invite because that horrid dog-whore Naomi Campbell is appearing. She is such a hypocrite- going in the anti-fur.....fur kills protests, purely for the publicity and she ends up being one of the first models to start wearing real fur again. She makes me sick.....I hope she falls and breaks her neck! (opps). Nick also confirmed what a fuckhead she is when he met her at the MTV awards in Europe...... Naomi Campbell is deff. our Creep of the Month!

Hero of the month is that amazing 13 year old girl that arrived in Australia and had a life saving heart replacement. She just smiled and was so happy the whole time. ...and she was up and walking about in record time.

Laura , Kevin and Stella dropped in. Stella (age 4) just loved Cosmo.....and we kept hearing "eat, eat, EAT" coming from the Atrium......she loved feeding the bunny. Bunny's and Kids, Kids and Bunny's...one and the same.

Head into the city, pay off the Gold Amex and promise to be good.

Bought a Tomahawke for cutting up kindling and a spanner set. Such a bloke...Bunnings is just a great hardware store.... I could shop their all day. So many "things".

Head to the Red Chilli for dinner. Home in time to watch day one of the Slayer Fest. Some great Buffy action. Different friends called up, all Buffy watchers. Go to bed very late.


---
Jan 29th
Decide to sleep in. Bolt down the street and run into Jj and Miss Renee for brekky. Was totally asleep and looked at them all bleary eyed.

Work for a small part of the day for the next mailout.

Work out some interesting places to go on the next trip....apart from Egypt , we are talking about attending this years "Burning Man" Festival.... could be cool and nice and freaky. I love the "Burning Man" events.

We are still asking Crowded House fans to email TV Week and ask them to review the band's AFTERGLOW CD and maybe do an article on the band. So if anyone can drop them an email, it would be great. Their email address- tvweek@pacpubs.com.au Only takes a few seconds and every letter helps.....tv week is one of the biggest selling magazines in Australia so we figure that this extra exposure could push the band to getting to that platinum award, So if you are reading this, please lend a hand.....takes a few seconds. Thankyou.

Ask Deb to put the LLT site on hold, the band are shuffling about and new info etc etc will be available later on. Just waiting on Paul to get back to us.

So that's about it...kind of a quiet few weeks, but I'm enjoying it.

Take care everyone and thanks for not flooding us with too many emails. helps a lot.

Back to my deckchair

Peter

---
If there are any problems with this site, please contact webmaster@aswas.com.