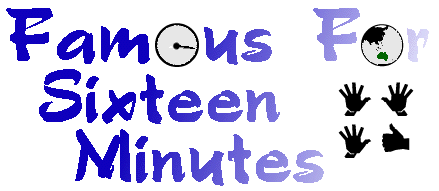 The Life and Times of Peter Green
Archive: 20 November - 2 December 2000
---
November 20th
Get a parcel from Tim in New Zealand- he signed another batch of Say it is So cds, Enz NYE tshirts and a letter for the issue #52 of the fanclub Newsletter- straight into the studio and working on the follow up to Say it is So. A man with a mission- good to see.

Probably a good time to do the favourites list...is it time Deb?

Fave Book- OSCARIANA- the wit & maxims of Oscar Wilde. lets face it Oscar both enchanted and outraged people at the same time- that alone is a hard to find art. This is a new collection of his prose (and wit). Would make a great Xmas present for the right person. I find myself picking at it, I spy the damn thing out of the corner of my eye- like the last truffle in a Xmas box and be damned if I must have it. "my own business always bores me to death. I prefer other peoples". "Religions die when they are proved to be true. Science is the record of dead religions".

Fave Christmas Gift so far. I got a certain person this gift, loved it so much I searched the shop for a second. It's a Tibetan incense holder. A copper/bronze tube (looks a bit like a prayer wheel), with symbols and pieces added, it separates 3/4 of the way up the tube. Just incredibly cool looking, and a bargain price. I always worry when an object is authentic as I hope it was never a stolen relic from a monastery etc...you hope it came from a Tibetan Incense Holder manufacturer....

Fave Cd- Bowie live at the Beeb. But it MUST be the Limited edition with the Extra disc featuring Bowie at BBC Radio June 27th 2000. How can someone not fall in love with songs like "man who sold the world" and "Kooks". People are right though, the bonus disc is the best.

Fave Bible. Thanks to Jet-dvd for this one. They included it with the last batch of DVDS. Volumne 4 of the DVD guide. Their Toll free number in the States for people interested in a copy- 888-7356656 or try Tower etc etc Our kind of Bible. On your knees Marky! (be nice).

Fave DVD-Buffy the Vampire Slayer Box Set OR X-Files Box Set #2. Both are great and all the extra stuff is fantastic.

Creep of the year. The stupid cow who almost rammed us at Coles car Park Hawthorn- then abused US...like we were the bad drivers. But Gryphon's are creatures high in the revenge stakes.....

Even though I don't like the guy award- Goes to Peter Costello for actually going in the Re-conciliation March....even if it was a vote stunt it is still a good thing to do and we can all learn from this. Still Costello was behind the GST so that says a lot.......even if he only went to grab some votes it still means the Liberal Party is aware that the reconciliation issue is a major vote concern so that is a good thing. 200,000 people walking across the Sydney Harbour Bridge must of scared someone.

Style of the month- hair hanging down both sides of the face (Bowie 2000 look).....use Fudge to thicken hair ....which now seems to smell like licorice! (in fact they now call it licorice Fudge). The good thing about Fudge is that next day after sleeping with it in your hair , your style looks even better....perfect for ol' lazy bones me.


---
November 21st
Finally work out that "A touch of Spice" Indian restaurant is only closed down Monday nights. They make great mango Lassie drinks and curry's to die for.

Decide to stylize the 4 water bottles for the Peru hike. So I change the boring army green covers to one off designs. Robin gets the Elvis (Sixties Elvis of course) design....being an Elvis fan...Elvis cloth badges etc. Trudi gets a giant "T" on hers with diamonds and pearls and loads of piping and Marks is a secret...cos he reads this. Mine is a Nasa "design" with the odd Nasa patch and Space Cadet feel to it. I like the idea of people shading us with those big Tibetan umbrellas but it's not really a real 3 day hike if I've got porters and lamas and god knows who else. Surely one can have some glamour on the Inca trail....?

The Xmas shopping is ahead of schedule- I can not believe how good I have been - the list is shrinking and the best part of shopping in November is that you get all the incredible presents- not the old beat-up leftovers squeezed and soiled....but I hope pay day comes around soon.

I guess plenty of USA/Canadian fans will be getting the Neil Finn DVD that's out Dec 14th.


---
November 22nd
DVD REVIEW
The Rolling Stones- GIMME SHELTER.

Now this is how a music DVD should be done- really nice package job and the sound is great. Dolby Digital and DTS 5.1 surround sound mixes. Extra never before seen stuff from Maddison Square Garden show (1969) and Jagger looks like a God....great vocal, great hair and really cool clothes. Keef still needs dental work but hey he's looked MUCH worse. It's like their are two pieces to this dvd- it starts off with the Stones so incredible, so amazingly CLOSE to the audience......and then they have the idea for Altamont. A free concert at Altamont speedway- near San Francisco. Created at the last minute, a stage so low to the ground that people continually invaded it......and a crowd of 300,000 (yes three hundred thousand) people turned up...took far too much lsd and got into savage fights with the Hells Angels. One person being caught on filmed- being stabbed to death.......you get to look into Jaggers face when he realizes he no longer has control of the crowd. It all gets out of hand....and when the Stones finish their set.....they leave in their helicopter so incredibly fast- everyone squashes in....it's "lets get outta here man".

You get to see some scary nude people...and the first ever case of crowd surfing- (even if the guy was so pinned that he wouldn't know that he was inventing something that's huge now). Many free hand camera shots, that work incredibly well and capture a subtle side of a concert rarely seen. Add to that Bill Owens and Beth Sunflowers fantastic stills photo gallery, and a massive amount of Radio KSAN Dec. 7th 1969 caller feedback..especially the Hells Angels who called......

More power to dvd companies like Criterion Collection for keeping classic and contemporary films alive. Now if someone would just release PERFORMANCE on DVD I'd be a happy camper.


---
November 23rd
Drive to Beenami today....call in at Bunnings and abuse the Amex card. Find this huge stone angel for the Grotto and we can only just lift it. Add to that cement and wheelbarrows and all the other fun things....thank god this car has heaps of room.

We start the mowing as Summer is almost upon us and I want to keep us safe from Forest Fires. Manage to fill up the bath- well partially and soak in the tub and watch the sun go down through the stain-glassed window.

The Wombats have been having fun- we got the lawnmower out and it was half buried as a wombat has decided to move into the mower shed...the best part was the hole it has dug. It is perfect and round.

I find a track that I've never ventured down before and am overwhelmed by the feeling...it's more open compared to the other tracks and once again I stumble upon a big Wombat house. I sit near the entrance and two black cockatoo's land in the tree and start talking to each other. Baby finches are in a wattle bush nibbling on seeds....if ever I have to define the Aussie Bush this little chunk is what's in my memory. How can people just be content spending every day of their lives stuck in a concrete jungle?

The Solar battery runs dry and Mark lights up the endless candles. I test the light and stupidly leave it in the "on" position. Yes you guessed it- when the Sun wakes up in the morning the batteries charge and every light at Beenami goes ON- (sorry MG).

I have a crappy night and a weird asthma attack- probably from all the mowing and decide to sleep in the car so I wouldn't wake the household. I watch 3 baby Possums playing on the barn roof- they keep me both amused and awake for hours.


---
November 24th
Head off at 10.00 and home for lunch-eat out on High Street's New York Deli. Get a letter from the council and they basically tell me I won the right to have my Parking Fine torn up- so they basically agree they were in the wrong. I add it to my WINNING file for parking Fines. Score one for the good guys. I think it was the line that said I would NEVER pay this fine. They knew I would fight it.

Pretty tired from the restless night...

Spend the afternoon working up some "mocks" for our next mailout....it's looking good- need to get some more information on Neil Finn though. Sleep like I will never wake up.....but I will because I can, because I will......(sounds like a Morrissey lyric).


---
November 25th
Was going to clean the Grey Ghost- as I have to sell it soon. Thought a mere $1000 for a sixties car is pretty good- it's been good to me and cost me nothing- has 6 months registration left and a decent sound system....so I'm sure it will be gobbled up. I could highlight the spot that Neil Finn spilt his mineral water, or Nick Seymours greasy thumb print on the dash froma day of painting, or Reg Mombassa getting inspired by it for his EK/Mambo Poster......but I'm hoping someone will go "wow cool sixties car with Fins" (instead of Finns)..........my biggest decision is to decide on removing the Crowded House Together Alone deco sticker off the back window.... In the end I get sidetracked by friends and still don't get around to washing it.

We packed the last copy of Once Removed today- a few final orders came in- have about 20 on the floor to mail- all the rest have been done Yeyyyyy. At least every copy is going to the correct address and all logged in at the Post Office. Next time Neil and Mark do a small book! Thank God we don't work for the Beatles and have to mail out those Beatles Books- they are Massive in size.

I hear the Beatles "1"cd is expected to come in at #1 everywhere....and it does, because it can ........and damn in NZ the Beatles keep the Finn-Runga-Dobbyn cd from going to #1. (F-R-D is at #2).


---
November 26th
Happy Birthday dear Toija. Call in and see Toija and Marco today. Really great- the house looks incredible. They are a lovely couple- could never ever imagine either of them with anyone else- they are totally meant for each other. I'm biased- especially when the Tim Tams are pulled out within minutes.... I have 3 of these little chocolate temptations.

For Toija's birthday she gets gardening gloves a huge collection of flower seeds and a very sexy garden tool. She works it on all our backs...purrrrrrr a very wicked look in her eye.

Next stop is down the road for some food and this is where the bad driver of the year almost rams us. I end up pulling into the first space and decide to tell her what I think of her....hell she told us to get f*cked. As I walked towards her car she started a verbal attack and I used (drum beat) "the voice" (no not John Farnham)......totally destroyed her- and so I commented her on her ugliness and went VERY close to her open window and got that mad, bad and dangerous to know look in my eyes and she panic'd and zoomed off......what a cow- who gave this person her license.

Found a few small gift shops that Toija recommended and pigged out on brunch.

Worked on emails the rest of the day.


---
November 27th
Well I called my Doctor as the ten zillion tests are in....and I'm happy to report that I'm in perfect health.....been eating pretty good- so my possible sugar is Aok...about 4.5 ( I think danger level is 8.00), No sign of Hep A or B, pretty good Cholesterol , Liver kidneys etc all fine..... so I'm happy. Mark annoys me with his "you'll never get sick" line which is stupid as my family history could prove otherwise (you know a Klingon crossed with a Romulan)....it's good to find a Dr that you like....especially one scared of Dentists! (:

A parcel arrives from Katie Bardot- two pieces of clothing- one a top she wore on the Popstars show and another from the tour- all autographed, to be used in a future contest. The tops always look so little...at least there are no mumified Tim Finn bananas in these stage clothes.


---
November 28th
Speak to Liam Finn today- he was in the office when I called. Betchadupas Australian debut ep next year will be called The Best of Betchadupa. I wanted to call LLT's album "The very best of LLT"....it's a well worn joke but still forces a smile. Like his dad he is keeping the title for the 2nd NZ EP a secret...what is this father/son secret title thing? Anyway it's always good to chat to him- told him off for being in Melbourne and not calling by- then again it was only for the one day.

Get a chunk of new Neil news for the Newsletter-so there will be some fresh news in that. We are attempting to send out every issue on the same day (Dec. 10th). I can picture Mark reading this and saying "oh great...".


---
November 29th
Get Terry Blameys Uk fax number for Mirella, so she can send a resume for Kylie Minogues Tour. Mirella would be great- hope she gets the gig. Kylie is playing the big venues this time around- sad in a way as the Palais Theatre is just the right size,......plus Kylie is so minute' in stature that if you are more then 20 rows back it's like watching a singing ant. Sorry Kyles but we like to see your cuteness. Even Madonna likes that Minogue girl- wearing a Kylie tshirt on the recent music awards. Then again she wore a Britney tshirt as well.....

Wow has everyone been spotting photos of Michael Jackson...kind of even more weird looking- it's like he has facial hair growing out from some cheap plastic face mask....which is probably the case when you think of it....and he's hanging around Elizabeth Taylor again. I almost puked at the "Michael and Elizabeth-a very special love" headline- oh please pass the bucket. Freak freak freak and I don't mean Cosmo the Pink eyed freak. I like freaks, but Michael has passed over his crowd from King of Pop to Head mayor of Freaksville.....god help his children what they will turn out like.


---
November 30th
Pick up some photos today- hate my Halloween shots- I'm trying to hard....the recent photos of Paul Hester are good so I'll use those.

Head to Borders who now have their Xmas bonus sale on- you get a $10 gift voucher for every $100 you spend.....I just scraped in....

Weather has been exceptional, we had a really hot day- our first in ages the other day and the office was nice and cool. It's great because it's made from such chunky bluestones- only heats up after 3 days of non stop heat. I'd hate to live in a hot house again-cool is a nice creature comfort.


---
December 1st
World Aids day Today...it looks like Australia might end up being known as the country who discovers the cure for Aids....the labs here are doing some amazing word, same for Diabetes.

First day of Summer and it's not that hot- just pleasant...and December means those ARE Christmas bells you are hearing. Am going to make an extra effort this month...to help more people.

I saw Bush being interviewed tonight and he is a bit strange....it's like his battery winds down mid conversation....America looks confused, unsettled and the rest of the planet looks on falling asleep bored shitless. hell give Clinton another year (grin-ok it doesn't work that way) at least he has "something".......hell what do I know I live in Australia (OK occasionally I have been known to have a Monica Lewinsky haircut.....does that count for anything).....and "you in your new blue dress" is actually about me not Sharon Finn....I think Harrison Ford should be the new president....he did pretty well in Air Force One! (yeah and he plays around).

On a brighter , cleaner note- the new Environmental Busses hit the roads in Victoria today. Instead of Petrol they use Ethanol- a by product of SugarCane. (Woodchip waste can also produce Ethanol). If Ethanol gets used more regularly they could cut greenhouse emissions here by up to 50%...and in these days of high cost fuel it's a cheaper, cleaner alternative.


---
December 2nd
We leave early for our drive to the country. One of our main reasons for heading to Beenami so soon is to grab some bottles of wine from the winery across the road. It's a nice drop and has the property name on it. I have the vibe to work so I finally get a chance to put up the Beenami sign. Means using the chainsaw on some trees that have fallen down so its recycling some wood that would normally rot. The chainsaw is a bitch- when it's going it's fine but a total shit to start. It's extremely hot, I can feel my skin getting zapped. Finally the sign is up- had to relocate some giant ants but it looks good. Planted heaps of climbing natives around it, they all come out in flower so it should look good.

Get home with a combination of suntanned and slightly sunburn skin....Summer has most certainly arrived downunder. The Reconciliation March is tomorrow hope the weather is kinder.

Anyway the silly season is nearly upon us, just be careful on the roads, too many drunken idiots out their this time of year.

All the best.
Peter

---
If there are any problems with this site, please contact webmaster@aswas.com.