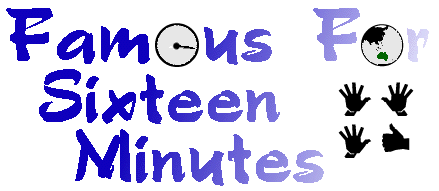 The Life and Times of Peter Green
Archive: 23 April - 7 May 2000
---
April 23rd
Start work on some video dubs for the guy who's writing the script for the possible Skyhooks movie.....clips, interviews etc, should be just what he needs. It's one of those long term projects so who knows when they will start filming.

The weather is just fantastic, walked out the door this morning and the golden leaves fell around me like confetti at a wedding.

Had all these phantom calls on my mobile today- turns out it was Mark Lizotte trying to call me from America.......he's doing his first show in ages at New York city's Mercury lounge. It's on May 24th and is located at 217 East Houston St. NYC. (Ph-2604700) So hopefully some of our New York readers can attend, he's great live.


---
April 24th
Neil plays at Byron Bay Blues Festival today. The family have been at Byron for a few days having a holiday of sorts. Plays for about 1 1/2 hours- three of the new songs in the set and they are lapped up .Notice that he has dragged Crocodile Rock out again (well some of it) in the set. Guess Its late August for the tour , but he hasn't mentioned anything to me yet.

Marks Dad and Kerry take us to breakfast, Babble (where else!)...but they loved the coffee. It was very quiet, seems like half of Melbourne is still away on holidays. I like it when you have those "the bomb has just dropped" sort of days....empty streets and not a smoker in sight at breakfast. Hallelujah brother!


---
April 25th
"Surely there are,in everyone's life, certain connections, twists and turns which pass awhile under the category of Chance, but at the last, well examined, prove to be the very hand of God".
Thomas Browne
Religo Medici

That's what today felt like.......


---
April 26th
Spot a very small birds nest high in the tree out front, decide to have a look in it..and climb and climb. For a moment I really knew what Jack felt like climbing that beanstalk. I was higher then the house, could see the sea and the clouds floated by below me. But alas it was an old haunt, vacated last year and no new birdie tenants had moved in. I envy at how well it's woven and hope that another family come by to live when the weather gets warmer.

It's bill day and all my pay goes to Citipower, Telstra, the Gas company, Amercian Express and the ANZ bank. But I can still buy breakfast. Birds don't pay bills....imagine that.


---
April 27th
Finally get a call that the last 6 Other Enz covers are on their way, I decide it's the last time I try and get multi autographs on things like this, someone always stuffs us up.....

Get some more travellex points, my freaky flyer account must be getting close to half a million by now......still have no idea where/when we are going. So much band work and then I have my rough tour schedule....so I might as well love being at home before we hit the road with our various acts.


---
April 28th
Didn't sleep too well,so I wake up early and get ready for today's flight. Grab my carry bags and jump in the cab...Marky is at the door waving......making sure I'm gone before the hoards of women arrive to do wild and naughty things to his lean bod. (grin). This time I have hidden my spy camera to get proof!!!!

My taxi driver is very chirpy...and gets me to the airport on record time. Spend the morning in the vip area of the freaky flyer lounge....Qantas flights are delayed...so I have coffee and read. A woman comes up and says "arn't you in Crowded House"......that kind of threw me...guess no one will ever come up and say arn't you in Bardot (unless I wear a dress again).

Arrive Sydney and some Olympic related marathon is on, huge traffic jams and delays....and it's not even the "real thing". How is Sydney going to cope.

End up at Grant's office....weird being back here for Bardot........the walls are covered in Crowded House awards. GT takes me to see his new house, which is under construction- really lovely , hell he's worked hard enough for it.

I let him drive the hire car to the State as he knows all the tricky short cuts.

The girls are rehearsing, and it's crazy....but I still am amazed at how good they are, in the middle of all this madness. I would of cracked by now. Two months ago I would of said No to this project, but it's becoming very enjoyable. The Tall Poppy syndrome is already starting here, as expected. I go back to basics. Bardot are fun Pop, work damn hard and the fans love them......they fulfill a place in the big scheme. Like that's a crime? I hate the "pay your dues" expression, such a load of crap. They put in the hours, sure they have some very professional people backing them (and they have Mark and I also *grin*) .....in the end the public will decide.

It's good to be back at the State, some of the same staff. It's 50 tickets short of a sellout but they will go in the afternoon. I ask Bill to give me something to do- nothing worse then me sitting backstage like a shag on a rock, so I end up with ticketing. By the end of the night we have to find entrance tickets for 160 guests...we have 30 tickets! So between all of us we pull a few rabbits out of a hat and everyone gets in (phew). The gig sells out, the hysteria flows through the doors.

The tv show is filming everything and I avoid the cameras (urgh). They capture me in an area where I can't escape! basically the girls have 30 seconds for a quick costume change...the office door has no lock etc, Tiffany is inside and I knew a camera was floating around.....so I did guard duty........it was either suffer the camera or let the door come open to a naked Bardot girl ( the tv viewers would prefer the later). In the end we cut Tiffany out of her top as the leather would just not come undone.

Thankfully I'd changed into my bondage patent leather pants and that great mohair top I bought on Neil's UK tour.....the return of Mr Black. To make it more perverse.....all the backup dancers walk out wearing patent leather. The head of security joked that he could grab the guy on the end of the line and I could take his place!!!! (OK I DO dance better that is true!).

Another gig...and it was good to see that Bardot do have some good substance.....I was happy for them. It could of been a disaster, but once again they have been thrown in the deep end and they have swam. Like 'em hate 'em ....they are here. Good to work with some girls too (and that's not a sexist comment), just a huge part of our work history has been with guys, the very talented Bic Runga is the exception.

Plus I'm happy because I'm still working with Grant, Michael and the loveable Bill. Always a good combination. They know what I do and just let me do my stuff.

I decide to opt out on the after show party and drive down the coast to stay with Mum and Sis. I pull the car over before heading down the pass. Sit on the car bonnet and watch the lights twinkle down on the plain. Go for a walk and get some cold crisp air in my lungs. Phone the odd love one.

Arrive "home" at 1.00, wake my Mum up as my key is in Melbourne. She hugs me and says "love those pants'. How cool, my 60 year old Mum digging patent leather. She says in that "mothers know voice" you "look" hungry. True I forgot to eat today. My ham and cheese sandwich tastes like a million dollar meal. Restless sleep.....like forces are at work, shaping my future. Odd thought....don't like it one bit.


---
April 29th
Go visit my uncle with Mum. Head over to the mall and find some cool PJ's so I buy them. They are very sixties material. Great to wear on the tour bus.

Mum makes a killer roast and my Sis and her boyfriend Mark turn up. So we have a nice dinner, and this roast is just great. Nice to be home. The weirdo next door is quiet......I think I scared him when I ran at him with an axe...on the last visit.

Finish reading "Further tales of the city"...decide to go through the whole Armistad collection.

Have a crappy sleep again ....toss and turn.


---
April 30th
Up at 7.00 and have brekky. Drive to Sydney through the fog and rain. I arrive at Paddington early so head to Sloanes- who make a good cuppa. Buy some tulips for Bill and "E". That way they can grow them again next year. They are lovely blood red.

We all have our Bardot meeting on the roof, it's just what I need to know. Head off to the instore which is at Fox Studios.....7000 fans turn up. Go up to the band room to chat to the girls, get a photo done, I look huge.....part of it was the shirt that I wore...and also that Bardot are all wearing skinny tops (grin). Will send Deb a jpeg of it and hopefully it will go in the photo area of the F/16 site.

Another crazy bunch of fans, almost a riot at the end, fans running off with chairs and the huge security fence collapses....I haven't seen this sort of crazy fan stuff since the seventies, all ages too. The band sell 1000 albums at the instore.

I say no to the boat cruise and decide that I can catch an early flight home. I manage to loose the car, call Bill and thankfully he remembered the level......what a turkey I am (grin).

Walk in the door just as Popstars the tv show starts. The phone run hot- everyone calling- just saw you on tv etc etc. Cringe. I'm sure I looked better..... Fuck tv I'm just glad to be home in my own bed.


---
May 1st
Another year zooms by....is it May already. God my birthday in ten days.

Well today Capitol have christened "Sacred Cow" day in America. That's the song they are targeting USA radio with. I know stations like KFOG at San Fran. have been playing it. The Afterglow c.d has an American release on May 23rd....the first 5000 have the bonus Neil interview disc.

Have to start work on the new Crowdies issue in a week....hope Neil has some info. for us. The Neil frenz.com website hits the 145,000 mark, just wish we had some more info to put up on it.

Rosemaree is helping out with some of the Bardot stuff, which is great, she's good at reading my mind these days- workwise. (grin).

Mark's horoscope says he is about to get his fifteen minutes of fame...would be better if they said sixteen minutes(grin).....while mine says the next 4 weeks my love life will get hotter and hotter... and no matter what happens it will be worth it. Think I'll lock myself in our broom cupboard.


---
May 2nd
Well my warning system is getting good...I knew something weird was going on. The shit hit the fan today.....I did something dumb.......usually I'm level headed but for once I let my heart win out over my head. I'm not being a martyr....but I fucked up.

Kind of weird as I have just took this huge step.....avoiding the sad spots, and thrown myself into work. My best friend is the most understanding person in the world and that has been the only thing that has stopped me from becoming fucked. No one knows what I'm talking about (well ok some of you) so why am I writing this. Probably because today sucks and I'm an idiot. Bring on Wednesday. Gee so much for my 4 weeks of a hot love life.


---
May 3rd
Really weird, I'm ok....wake up expecting to be miserable and I actually laughed a few times.

Raymond J comes by Babble. You guys know Raymond J, he was co hosting Hessies Shed, his little baby-born at the time of the Shed is a lovely little girl...has it been that long.?

Get a call from Michael that the Bardot girls may drop by our house in the next 30 minutes, Mark who is usually level headed looses the plot- drops everything, screams, finds some plastic breasts and runs around the office wearing them......he never gets freaky- it's like the Queen is dropping in...naked! (Picture that-NOT!). Thankfully we get a call before we have to strap him down- that the girls are now #1 in NZ and have to do some extra press instead. Phew....now Mark can change his pants that he's pissed in!!!!!!!!!!

Mark tells me that the "Puppetry of the Penis" people have an indie movie out called Tackle Happy ....and that we should take Lara along with us to see it, does this mean Mark will finally have to ask Lara on a date!!!?...Ok I'll be there too. Not sure if I can eat malteasers while a naked man is on the screen doing "the hamburger" with his balls and penis.


---
May 4th
It's a cold wet Melbourne day so I wear Marks mohair jumper to the video shoot. Mark said the girls will love it......as soon as they walk in they all go "ohh nice jumper".

Sophie signs a sexy photo for Mark and about 50 posters.

The clip is only 2 hours behind which isn't too bad...and it's the perfect time to chat and get to know everyone. I suggest a pink tour bus for the Aussie tour......and you can imagine all the "please Michael please..." I love causing caos. It all sounds a bit Priscilla. Michael gives me "the look" (grin).

Get a surprise done for Miss Lara......and I know she reads this so she will have to wait.

Arrive home and then head out again to Rosemaree's, she's hurt her back.....too many weird positions from her "sex with the bay city rollers" book.......subtitled "kinky things to do with tartan". I have always been meaning to ask where she bought her thigh high tartan boots! (Grin). She is a devil isn't she readers.


---
May 5th
Well we are still here, the world hasn't came to an end...despite the various planets that were in line....it did put many people on "heat" though. Two dutch tourist tried to have sex with Mark in the cantaloupe fruit area. They started with subtle reference to the cat food he was buying for Miss Hairball...but we swing here in Prahran....and we got the subtle message.....I had to intervene before we went near the condom and lube aisle. Thank god we were still several aisles away from soft goods!!!!!! Those dutch woman go off. (well Mark says so...and he'd know.)

Bernard at the Conty gives me a box of stamps for a small Tim mailout. Tim plays The Conty on May 25/26th. The Bridge Hotel in Sydney on 27/28. USA dates on Lynns Tim site.

Nelly at EMI mails me David Bridie's latest solo cd...liked the single but the album seemed a bit long. Will have to play it again when I'm more in the mood. Love the packaging.

Watch the latest Voyager in bed, some great sci fi effects in "Dragons Teeth"....all the things that I love. All comfy and the rain is falling on the roof.

We worked hard today....think it's going to be like that for the rest of the year, which I'm fine about. Read till the wee hours of the morning.


---
May 6th
Sleep in a bit, hear from Leanne who is worried about me. She expected me to be really freaked out over my shit day......maybe I am stronger then even I realize. Nice to have some friends who check if I'm ok, Rosemaree was the same. That's the stuff around friendships that I value the most. Johnnys birthday today.....hope it's a special day for him.

Managed to catch up with Jj, Miss Renee and Bec at Bibida.-coffee. All a bit dark, but I figure if I can be ok, then everyone else should be. Give Bec her present, it's her birthday on Monday....I walked around the city for two hours trying to find the small Berlitz travel book on Canada. The Canada one is hard to find.....same with Jj's present was fussy with both of them. Hope they liked them.

Hey the ONYA website awards voting starts May 13th. Remember to cast a vote for : Neil website, Skyhooks website, Mark Lizotte website. That would be great. Will put the address in the next F/16 update...every vote gets us some exposure. Thanks to Deb for all her continual efforts.

Walk back down Greville Street and this girl goes' love your pants.." I smile....and wonder if she is Dutch! I was going to say- "love your clogs"..but she might of Buffy kicked me!

The sky is very grey.....so I just live on the computer all day.

hey don't forget Mark Lizotte's NYC show on May 24th.

Bic calls me in the evening,just checking I'm ok, which was really touching as well, I feel very lucky.

Talk to my Mum tonight- about death, cremation, polishing headstones, loving people while they are alive and sitting alone on hills at the beach. She said I have my way of dealing with everything and she has hers........wonder when I will get wise with my age?


---
May 7th
Send Deb a jpeg of PG with Bardot. The only problem with 5 skinny girls in tight shirts is that they make any guy look big! Next time I am going to wear my super tight Anarchy top and work on my pecs! So Deb will probably add the photo into the images area. I like working with girls. I have that deer in head lights sort of look......

Rosemaree blows out breakfast, she is heading to Gisborne to find the second volumne of the BCR sex book...she is a woman with a mission.

We decide to work all day.....which is a boring ending to this segment of the F/16 site. Have to go practice our Puppetry of the Penis, we thought we would do the "cover band version"........it's just very hard to do the "Hamburger"...will have to ask the guys about that one.........ouch imagine if you got it wrong......not quiet sure that God made dicks and balls for people to make funny shapes out... then again a Penis is pretty damn funny looking anyway!

Now there's a note to finish on.

Stay happy.

PG

---
If there are any problems with this site, please contact webmaster@aswas.com.