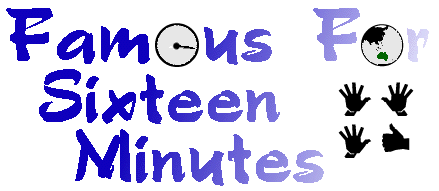 The Life and Times of Peter Green
Archive: 13 May - 26 May 2001
---
May 13th 2001
On the Bus zonked out with pain killers and somehow I manage to get something close to sleep. We cross into France and are waved on through. I climb down the inner staircase to the second level of the tour bus and make myself a cup of tea and watch the country side roll on by. Try working on more text for the 2nd book BANG but lose the vibe after 3 pages.

I eat strawberries and Australian sultanas for breakfast, Alex Lloyd is upstairs in his usual position, lying under his bed cover watching a video, Paul Jeffrey's is downstairs in the lounge with me. He's a good tour mate, has been incredibly helpful on this tour.

Skinny trees, Pony's, Power-lines and factories that start with Van Den... go rushing by, the drivers all look frantic. We arrive at Cologne, a lady in the car next to us stuffs her face with food while driving, our bus has those funky one way windows, countless times young woman adjust their makeup while the crew are a wee bit suggestive on the other side of the glass little to their knowledge!!!

Check into the Hotel- head to the Dentist, and of course the Cathedral. Spot Shieffers art store, some great paintings for sale, sadly it's closed. Dentist tells me the bad news, full cosmetic tooth, which is good in one way as I don't want fillings etc....but it looks like I will have to wait till I am home in Australia as it takes 2 or 3 trips to get it done.

Hotel has European Adult channel but the European version is total X rated! Unlike it's English sister channel......no one goes out tonight.


---
May 14th
Cologne-Prime Club

It reminds me of The Club in Melbourne where I use to work all those years ago. Long skinny room. You can tell tonight will be hot and smoky.

A lot of the regular club members are here so they are allowed in out of the rain, Silke is adorable and helps out with some German display signs. She also makes me a cake that I (sadly) can't eat (the tooth limits me to soup). It's another sold out show and will be radio broadcast.

Take a few photos during sound-check, Neil comes over and says "hey Pete really loved the Hussy book...well written and just wanted to say I liked it". Always good to get the thumbs up from the boss. Put me at ease. Sounds like its selling well, will have to get another run for when it eventually gets into the stores, but the first editions will be the ones that are the thing to have.

We are selling the merchandise ourselves on the European leg, just helps add some $ to the tour coffers, costs a damn fortune to tour.

I head to the bus and get Elroy his (stolen) "Thank you for not smoking" sign, we keep waving it around, some serious smokers breath tonight on some of the patrons.

Shon our lovely American guitarist sings another of his songs in the set, also Mean to Me is getting played a lot more now- love tonight's "Anytime".

Met heaps of European fans for the first time, a few presents too and more birthday cards...I do my red faced bit...totally hopeless.

head outside mid gig, climb on the bus and change into my Vedderish shorts and beanie....just catch my breath outside the venue- clean air, and nice and cool.....I think some of the locals think I'm a rent boy as I get some interesting offers of sex!!! Always throws me when people offer when you least expect it.

The manager of the club gives me a Prime Club shirt, which is great as you can never have enough fresh shirts on the road. We drive off into the night our target Brussels. John from our crew just loved Cologne!!!


---
May 15th
Brussels-Ancienne Belgique

I wake up on a green field full of daisy's...the sky is a different blue to Melbourne....but I feel fresh and recharged. Eat my yoghurt and fall asleep in my daisy turf-bed.

We head off again and drive through the wonderful streets of Brussels. I love Brussels, it always seems so much bigger then I remember.

We park outside the Venue both Neil and CH have played here before, a regular. So regular in fact that I find a spare Neil Finn Try Whistling This Poster from the last tour downstairs on the poster rack.

Catering today- breakfast of eggs and bacon...sit with the local crew who ask me if I like Goth music. Must be that black hair red streak pale complexion thing that I have going on.

One guy- Stiason takes me to a few record shops and introduces me to the local "king of the Goths"...I am impress him with my knowledge of Bauhaus the band and the style/art. I know a certain lady at home that would sell her family fortune to get her hands on these 2 boys- cute or what...I think about ways of mailing young Goth boys back to Melbourne for her!!!!

I wait in line in a bank and manage to get money changed over, even a polite conversation....I've picked up the odd word so that helps.

Sit at the coffee shop next to the Venue and Steve and Deborah turn up so we have a chat- I like these 2 , they make a nice couple too. Alex Lloyd rolls up and we take some snaps in front of the electronic advertising sign- they have Alex headlining over Neil so that's a hoot (for Alex).

The Finns and band rock up, so we all head in for sound-check...get a tad excited as Neil and Mr Marr perform some of "Bigmouth strikes again" another fave Smiths tune- I know they do this to tease me (bastards!!! *grin*).

Elroy decides to use the gaffer tape to make himself into some sort of Elvis rocker.....Amanda joins us and adds her small gaffer moustache. I seem to be doing a lot of running to and from backstage tonight- rush Alex through as he doesn't have his pass on him, 20 seconds before he was due onstage. Go live on the various digests from the show, wish I could of done that every night-fun.

Impossible to pack up merchandise tonight as people kept wanting a tour shirt after we've closed and counted them....hate that- but we looked after them. Was one of the last on the bus, called home from production tonight.

Sit up with the crew in the back of the bus, share a spliff, we wait till midnight and then call Graham on the intercom system, he's our Bus driver and its officially his birthday so we all sing to him. Totally out of tune, think it made his night- he sounded like he was a bit teary.


---
May 16th
The pain killers must be working over time, I am having this weird dream, it centres around the Osborne Street (old Finn) house and I just find the chain of events very hysterical- 3 large woman in satin, incense and everyone acting really odd, I am in fits of laughter, I am laughing loud- oh my God I am REALLY laughing, aloud in my bunk- so loud I wake myself up....I am horrified by this as I'm sure the rest of the sleeping crew would of been woken by my kookaburra laugh....I nervously pop my head out of my bunk but all seems quiet...now the only problem is that I am in full giggle mode and I have NO control over my actions- I just can't stop- I end up using my pillows to muffle out my laughter....it must be the painkiller combination. There is a thing as too much happiness!!!

The bus glides up the ancient streets of Amsterdam, we park in front of the Venue, on the edge of the canal. I have to leave a 20 guilder deposit for the production office key- just damn odd.

I head off to one of my regular food shops, and Alex is carrying his guitar and bags to the Hotel. So he has a coffee with me, sit in the window and Marky B sees us and partakes in the meal. It's always fun to watch Amsterdam parading by. Neil has the flu, in fact the band all look a bit sickish and moody...... head to the Amsterdam flower market in search of sunflowers for the band room. Open my band room case and get out some room props- Indian lamps and rugs etc. Transformed one regular band room into a comfort zone.

Another classic sound-check- a full version of Neil singing the old unreleased Enz song- PLAY IT STRANGE. Wow.

Tonight is one of those gigs where half the audience are club members, I've noticed on this tour that we seem to at least speak to more club people then internet people- this could just be that we have known so many of them since day one, but it's about one in four. Maybe internet people are more shy?

At tonight's show there is a horrible rap room next to us, has about 10 people in it, they give dirty looks to the sold out Neil Finn room on the other side- Elroy eagerly wants to explore the rap room, I remind him he is 11 years old. This is the same guy who considered doing Train-spotting as his book review- he is a 30 year old in a eleven year olds body and we adore him to death. Liam was the same, just so road friendly- guess it has something to do with the large number of adults around (most of us acting like kids?).

I found the Train-spotting book in my bag, a thank you gift from Alex- that was nice.

One of the Koldyk sisters couldn't get in tonight so I managed to squeeze the extra name on the guest list. The food part of the venue were trying to isolate the band to one table and the crew to the other- I dutifully told the lame arse food guy I was a Megastar and I would only sit at the Megastar table.....totally confused him- then I added chaos by mixing the band and crew on each table.....Neil not turning up to eat at all- flu=sleep.

Fave 2 songs from tonight's gig- Love this Life and Take a walk. Also Alex finally makes it onstage for a rather neat version of Message to my Girl.

Mardi from EMI hangs out with us tonight and I try finding her a new boyfriend.... always a fun thing to do at a gig. We have a huge cuddle session in front of the fans causing massive discussion about my sexuality (again)....perfect timing as a mate calls me and tells me that Michael (Stipe) is finally about to come out in the media. In, Out why does this matter....

We (sadly) don't get to stay in Holland, I had plans to head to Utrecht to see my old mate Karen but we leave straight after the show, back to London again.


---
May 17th
Climb out of my bunk at sunrise and watch the tour bus unload off Euro-tunnel- we were in the front metal holding carriage-really cool and it travels so silently....

Cal BA and am terrified that I am not o the flight home.....

Do some last minute shopping at MUJI at Kensington, manage some solid food for lunch, it starts to rain but for once I am prepared.

Kind of a weird day just repacked my bags and counted stock for London.


---
May 18th
London-Hammersmith Apollo

Taxi to gig, over the moon to see Robbie in the catering again. The three of us- Rosie, Robbie and myself pose for extremely silly photos. Robbie gives me a belated birthday present- a Vivienne Westwood top- love it- I especially like Vivienne's wrapping paper.

Speaking of birthdays, in all my rush to get the last F.16 update out, I totally missed saying happy Birthday to little Miss Rebecca in Melbourne, at least I called her and sent her a pressie- both Becky and Jj called me on my birthday and that was a super treat...anyway sorry Bec.

Spent the first half of tonight's gig looking after guests, meeting new managers and staying on top of stuff. Even bolted out into the blackness to try and find a birthday card for Sharon Finn.

The caters made a huge Pavlova birthday cake for her, I popped two bottles of Moet and everyone- crew and band sang.... was nice. She told me she was tempted to put her face into the Pavlova!!! Nice way to end the night.

I stayed with Dee at the Venue for ages, basically doing settlement etc, didn't make it to the end of tour party, in fact most of us didn't want to, some horrid local venue. Ended up at the bar at the hotel, and even then it all went onto my room bill (and some of Rosie's).

The horrid groupie girl turned up, Rosie tried being nice and spared her feelings but we caught her out bitching to one of the crew....this girl is just revolting, at least the crew person has seen the light- which was a good sign. Woof! Is all I can say.


---
May 19th
Wake up and I get moved to a new room, and of course my phone lines are out. Eventually I get onto BA and they are just a star airline, this BA lady manages to get me onto the flight, she must of pulled some major strings... I hope she gets buckets of good Karma for her efforts. Relieved that I am flying out.

We all leave the Hotel at 7.00 , my baggage is three times over the limit for BUSINESS CLASS...and they still are kind enough to waiver it. yes I am spoilt. I end up with another bed seat, so I am all smiles.


---
May 20th
I think it's now Sunday.....somewhere. The 13+ hours to Singapore was easy as pie-thank the god who sent us Melatonin. A stewardess asks me why I look so familiar- have no idea- I do play it up- keep 'em guessing I say!

Now flying over Phukey and Hat Yai, almost at Singapore.

Hop off the plane and stretch my legs, walk Marky B into the VIP lounge for a coffee.


---
May 21st
I wake up with a few hours to spare- weird red lightening storms over Pekanbaru....I open the blinds over Maralinga near the Sth Australian desert- the Australian sky is heavenly...the stars are so bright and so numerous I am captivated.....

Dark outside when we land in Melbourne, stupidly tell immigration that I work in the music industry, so I'm given the royal treatment....... taken aside, my bags are scraped. Both marijuana and cocaine residue shows up on them......I have a lot of shock on my face, even my wallet is covered in Cocaine residue!!!!! Now that I can deny. So strange. The customs guy was pretty cool, even he said he didn't want to open my bags..they were packed to the point of compression. he scraped a few personal objects and they all came up clear- so it was probably tour bags rubbing against mine on the bus. No body search for me.

Walk out and Mark and Rosemaree just arrive...and I am so happy to see them! A few hours later I am having coffee at Babble...still feeling ok.


---
May 22nd
Happy Birthday Sharon Finn

Speak to the NZ office and confirm that I am NOT on the Australian tour- it's a hard decision for me to make but I need to get this work out of the way, one of the few tours that I haven't done for Neil. Means no meet and greets or fans at sound check.

Came home to the news that from July 1st it will be smoke free dining in Victoria- we are so happy about this- it's the best news, and about time, most other states have had this for awhile.

Sharon calls and she got our birthday present, am going to miss hanging with her every day, good to have a a girl buddy on the tour.


---
May 23rd
Head into the city and pay off my Amex card, there goes the last of my tour pay ):

Last episode of Voyager is on tonight in America.....should rate really well, I keep thinking it's BORG related.......we'll soon know, Miss July is taping it for me.

Am hoping that Tower Books will be our distributors for HUSSY and future books, am taking this slow as it has to be the right company. Sent Julie who is the State manager, a few copies.....so I'm hoping these are the right people for the job.


---
May 24th
Katie Bardot calls by and she looks great, doubly happy as Paul is with her. This isn't the place to talk about it as the Katie leaving is a delicate subject, especially with the record company. Hope it all turns out for the best. Need to speak to the other Bardot girls.

Mental as anything play Melbourne's ESPY HOTEL on June 3rd, may head down and see them-their new CD- BEETROOT STAINS is out now.

My two fave cds at the moment are:
1/ YOU AM I's "Dress me slowly"
2/ JODI PHILLIS "In dreams I live".

Jodi used to be a member of The Clouds. They were one f my favorite Australian groups from the Eighties.


---
May 25th
Finally get all my tour washing out of the road. Gigantic task....seemed I became a collector of socks while I was away.

head into the city and see Kylie my travel agent, she is looking after our Peru trip, the Australian dollar is causing major stress on the travel industry.

Spend the day looking for Neil's birthday present (May 27th) a few small items for him but I usually give him some nice blank note books for his lyrics. Couldn't find a single decent book...the search will continue.

Deb has added some tour photos to the images area of the F.16 site (thanks Deb), they are up on the site now.

Remember the Frenz.com auction is approaching in the not too distant future, hopefully there will be a few good bits and pieces. We are happy to support this, and hopefully it will be a way that some of you can add some cool things to your collection. Deb will let everyone know when it is coming up. [ed. note: donations now accepted!!]


---
May 26th
Managed to catch up on all the HUSSY sales, even the internet sales- they have now all been mailed. The hardcover numbered copies are starting to run out, a second pressing will probably be done in a few months, but if you are after the original first edition of Famous for 16 Minutes (Book 1-Hussy) you can order it via this site (merchandise area) or email- peter@frenz.com and mention what country you are emailing from.

It's Robin's birthday today- think Trudi and Robin are escaping to Daylesford for a full days pampering- massage, facial etc etc. Sounds damn good to me.

Can you believe it is almost mid year! Wasn't it only Christmas yesterday and how fast did that European Finn tour move along. It's nice to be home, special hello to the countless friends that we met on the road.

Look after yourselves.
Peter

---
If there are any problems with this site, please contact webmaster@aswas.com.