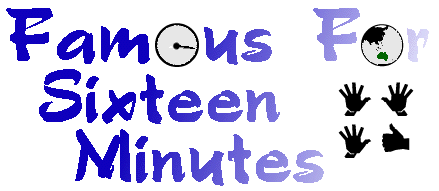 The Life and Times of Peter Green
Archive: 15 January - 28 January 2001
---
January 15th
I have to tell you I am approaching this fortnights diary update with trepidation, perturbation and anguish...by the bucketful. I hate sadness, especially the type that reaches out and touches you in a way that you can't sleep, eat or watch a movie without it creeping into your gray matter and setting up house their.

Yes it's been a sad few

weeks. It started off fine, received my wage cheque (Yey Finns) and headed off to the Delsham Gallery at Armadale. It's a good location as the very rich of the Armadale area have about zilch taste in art and the real fascinating stuff that isn't "floral" gets hidden. So You have to dig a bit. Shan the owner was great, after spotting a Shane Gehlert metallic Kangaroo painting she knew what we were after..yes a BIGGER Shane Gehlert metallic painting...the Australian desert, all those earthy reds and dry desert trees against the azure blue sky...with several nubile woman ...all metallic reflecting the great "red sands" in their skin. It's titled "reflections of a timeless land" and even has the odd Dali melting watch dripping off some Spinifex. We loved them both...going ,going gone...

Shane's "cybernetic Kangaroos" are quite infamous...centered around his views on Australian landscape, culture and politics. he lives out at Broken Hill...a last outpost town that always seems like it's a permanent set for the Mad Max movies...the Aussie desert in an endless battle to reclaim it back for mother nature.

Art lesson over...Shane Gehlert rules!


---
January 16th
We watch Elizabeth Taylor on Larry King and she comes up really well, till she talks about Michael Jackson and that was pretty vile (kind of like Michael himself). Sadly it sounds like she was a tad tragic at the Golden Globe awards...humorous in an off the wall sort of way...and very very sad. But the Larry King interview was good and she had moments of being very clear and focused. For whatever she is, she still gets thumbs up for her crusade (and it is a crusade) against AIDS...

Get all the family voting in the T.v week Logie awards...Popstars for T.v show etc, hey we might win a new car.

Hairball is not eating and we are both concerned, we have the name etc of a Vet who will visit your house, so if it comes to that it will be easier on Miss Ball.

Neil calls in the afternoon and we talk about some ideas and work and stuff... my biggest fault is not wanting to stress him out while he is working etc, so he tells me. So I have to be more vocal...yieks! he has ideas bubbling out of the pores of his skin...the man is on a roll. he's also doing a test "stream" tonight so we let all these fans know... he's taking requests! Cool.


---
January 17th
The vets name is Cedar, she adores cats and calls on by. I keep going to write about the various things we did, to sustain her, help her but I just can't do it...hairball was brave, despite biting me once while getting a shot. Hey hairy it wasn't me jabbing you with that needle (grin), but hey any hand insight...I'd do the same (grin).


---
January 18th
Speak to Sharon in case they needed a lift from Melbourne airport, was glad they had a hire car as we didn't want to leave the kitty at home. Nice to talk to her. Been awhile, all of us caught up in life.

Work on bits and pieces, no real focus, just a distraction. Hairball finally starts to eat, small amounts...and some of my soup, but it's better than nothing. I just want her to spend time with Mark, but the first sign of any suffering (and she will tell us) we will not let that happen. Funny how the world is, you can stop an animal suffering- one that is loved as much as a family member but if a family member asks for help when they are dying you can become an accessory to murder. Stupid law, made by stupid people.

We spend long nights sitting and playing with her, I even manage to get a dance in. Hairball is my favorite dancing partner- she lets me lead. Has a preferred taste in Morrissey music! Also likes The Cures "Love cats"....


---
January 19th
Very blurred the days and nights..all mixed, lack of sleep and thinking thinking thinking...thank god for my partner, we get through all this. Hey Hairballs 17, that's about 102 years old human years....

have to go into the city, make it quick...see a cluster of Bardot fans near HMV-wearing their t-shirts, can't do this today so I head into the nearest shop. I'm not very people friendly at the moment...

Get our digi camera fixed up..... day dream. I must of fallen asleep last night- vaguely remember some dream and it had Sharon, Elroy and Liam in it- all glitter and dress-ups...very weird- obsessed that I had to wear red. Marky believes that I was really in Neil's body in the dream...watching it through his eyes. Which leaves the question- why was his family trying to dress him in red sequins and glitter! Is this the new ONE NIL look for the world tour?

Paul (Hester) calls and Crowdies will rejoin for a few songs, but I'm sworn to secrecy...it has to be organic and natural....no one is to be told.

Cedar comes by and we give Hairball more liquids and vitamins etc, she's getting weak again but purrs and talks to Mark every morning. Her heart might be slowing but mine is most certainly breaking. Some people have "pets" and some people have something else with their animals. If you can't understand this level of sadness you probably just have a "pet".....


---
January 20th
Interesting to note that 3 of the USA's biggest newspaper companies- New York Times Co. Knight Ridder and Tribune Co. have started laying off new media employees. Simply they are not reaching profitability and the fear that the www would devour printed newspaper profits has not become reality. I love the printed form (despite it's non-environmental use of paper/trees).

Head to DaDa's for some coffee with Renee...my mind is elsewhere and I want to get home to Marky. Jj is away in Thailand, he got food poisoning on the first day- sounds much better.... will interview Renee for the "extra minute" section later on. Always a good read.

Received a cd from Julie (Brown) who was up onstage with Neil at The Bowery on his TWT tour. I thought she was cool on the night. Anyway she has a cd out- on Riot Shack Records....called "Jubilant newborn alien haze" and I managed to play some of it in the car today...and was captivated by her voice. Managed to get a few tracks into it before I had to jump out...but I thought I mention it here as I really liked it. info@RiotShack.com as to where to grab a copy....have to remember to tell her to send a copy to Neil.

Here from Belinda Bardot, she's answered a few more questions in her interview that will also be up on the new section of the website soonish. The Bardot album ended up being the #12 biggest selling album in Singapore for 2000. Everyone is off to Taiwan in Feb and Honkers in March.


---
January 21st
This will be our last night with Hairball, tomorrow we decide we'll give her the needle...I hate this so much. So we just sit and talk to her...

It takes me .001 of a second to decide to stay with her and miss the Crowdies reunion at the Neil "Cold live at the Chapel" show. Something I'll never regret doing. It's 4.00 in the morning and I tell her just to go to sleep ...her little frame is just fading away and even though she isn't in pain, that will be next.

To pick up an animal so thin would be similar to someone picking up a child in Ethiopia and it is a horrid nothing weight. Marky says goodnight and she almost smiles- secret cat knowledge. he's a good "Dad". I say a prayer to the patron saint of animals to just let her fall asleep as I hate the idea of her having a needle...even though I understand it's necessity.


---
January 22nd
Mark wakes me early and Hairball has passed away. I go into remote, I can't believe I have any tears left, thank god my eyeliner gothic period has ended or I'd be Rocky racoon all week!!!

So I don't want Mark dealing with this, so I look after her body, close her eyes and wrap her up in her favourite little cover. We decide not to cremate her as we found out that many animal cremations are done in "bulk"....and hell who wants a container of multi pet ash. So we find one of her favorite spaces and I she is laid to rest in countless rose petals with an amazing pink rose bush that will always remind us of this most fantastic fur ball.

In Melbourne fashion the clouds roll over and it starts to rain...I find this to be fantastic...just large drops but refreshing and cleansing...sorry I know all this sounds wanky....

Cedar calls by just to say she's sorry that no more could of been done, and she is genuine..it's nice. Our friends start calling and we are amazed, and emails from around the world. It's all too much when flowers arrive and the delivery man looks at us strange " is this because your cat has died".... he didn't get it...obviously a gerbil owner! (grin).

So our heads have left our bodies, we think too much, here strange sounds and feel the emptiness. We can't quite understand how a $5 cat can do all this, but she did, she can...we embrace it.

Sharon and Neil called, worried about us and they say "if it was Lester we'd be doing the same..."stuff the gig....!


---
January 23rd
Flowers from the girls, all different bunches- Tania, Alison and Rosemaree.. the house smells amazing.

We try to settle back into normality and throw ourselves into work, cleaning and life. We seem to be able to only watch humorous dvds... no sad or heavy movies...

Some of the Bardot girls call and I realize that hairball was only 4 years younger than Sophie Bardot....Katie Bardot tells me that she just completed writing her first ever song- she's really happy- good on her.

Spock is on the line and we work out a time for lunch, so he can start on the text for the first Famous for 16 minutes book. I call Qld as I'm still getting the name of this printer and finally have success in that area.

Deb puts up a lovely photo of a young Hairball on the site and it warms our hearts...Mark checks it out and is the 102,000 person to check out F.16.


---
January 24th
Brekky at babble, the boys were worried where we were. Book in the Grey Ghost for it's service, she will have a new owner in about 10 days, want her looking good and healthy. We are feeling better today- not exactly trying to move on from the sad week but just look towards the future. We all do this at different speeds, as anyone who has lost a loved one or parent will tell you. Sometimes it takes ages, but life and loving it gives you the reason to climb out of bed each day.

We give Rosemaree all the extra cat food for Mindy her cat, no point in wasting it.

Watch "Men in black" on dvd tonight- still love that ending with the Aliens playing a game of marbles with the Earth...

Call Ben who is at Broken Hill with the Living End playing a concert for Triple J radio station. Tell him if he has a day off to check out Shane Gehlert's art gallery as he lives and work at Broken Hill.


---
January 25th
Connect with Spock today- he's just about to start work on the graphics for the Famous for 16 minute book. Before I head off the print publishers call and it looks like China is the place where it's being printed.

The cover keeps changing and I've settled on the PG "Warhol" multiple colour shot design...still think the Phil Judd painting will be the back cover. Also locked in our own book company "Rocket Pocket Books"... so it's been a day of creative thoughts and starting the motor on another project.

It's taken ages, with book companies closing down, printers finishing up because of the GST, but I can see the light. So I guess what you are reading here will be in book #4 or #5 if we get that far. The book size is great fits snuggly in the back pocket of your jeans and a hardcover. Leave lunch feeling really vibed and I think Spock is into it....we are talking Posters and launches! Good God F.16 it's out of control-world domination. (Grin).

Just when we are leaving Babble , Spocky pulls out an present for us- its some amazing art from Vietnam...by an artist called TAM. Very cool and guess what they are these hipster Cats...can't describe them here. Really nice.

Horrid humid day, people sweating like piglets in the city, Marky is stressed at home, I offer him a holiday in cool (cold) London but he's becoming a workaholic so we are staying here.

Have our office meeting about the F.16 Book series...and the plan is to have each year in book form- or a big chunk of it- with photos. So it could be 4 or 5 books....plus an extra book of photos that I've taken over the years (called "Wings off flies")...I'm vibing like a crazy man..or it could just be all the coffee and V energy drinks kicking in. The Babble Boys want to hold the book release party at their coffee house. Cool very cool.

My website of the week is: http://www.osws.artmuseum.net Its the Warhol museum art site.

Well the Bardot girls are having their debut album released in England around April/May- spoke to Sophie and Katie Bardot tonight and they are both really excited. Sophie kept saying you must come to the UK- very cute....and very tempting. Hopefully the Popstars tv show in the UK will help light the fuse and how can the English refuse such lovely Aussies!!!!!

Head to Spargo's for dinner...as we walk in the Best of Crowded House cd starts playing over their sound system...so dinner was nothing but Crowded House....actually enjoyed it...people singing along etc.


---
January 26th
Happy Australia Day! Get to sleep in. Kind of fitting that counter for the Skyhooks website clicks over to 17,000 today- can't get much more Australian than seventies band Skyhooks.

Kind of a sticky overcast day today...wonder what it's like in Auckland.

Neil is having his Press conference at the St James this morning (10.30) announcing his shows in Auckland- if the first week sells out more shows might be added. I could end up in Auckland for as long as 10-14 days. I know Neil has sent invites out to people that he has worked with in the past to join him for the Auckland shows so it will be interesting to see who has a play.

Decide not to read this fortnights diary as it will probably depress me, so sorry about the mistakes, grammar etc, oh hell you guys are use to that (grin)....

Our ol'friend Alison drops in today really good to see her after all this time, we all have serious junk food craving and by good luck Rosemaree was calling on by with Marks repaired shirt...so she saved us. Oink!

Can't believe Judth Durham of the Seekers did some Australia Day entertainment and then plugged her upcoming solo cd, very tacky. If Neil Finn did that I'd probably quit.

Toria in NZ did a great review of Neil's NZ press conference today, fans really get it right. I like the idea of fans being invited to things like this, apart from getting the quotes right they also tend to enjoy themselves more and ask the best questions.


---
January 27th
Most Hated Song- Destinys Child- that crappy song from the Charlies Angels Movie, I truely detest Destinys Child...in a world of some pretty crappy music they are truely the Queens of crap.

Fave Video Clip-Like Limp Bizkit's "My generation"...not sure why just do.

Fave TV show- enjoyed V channels Big Day Out report- annoyed that I missed Placebo being interviewed. You am I were kind of odd without Tim Rogers but he was in a car going to the airport as his wife was getting very close to giving birth.

Fave Book- Pans Daughter- The Life of Rosaleen Norton- started reading this again and love it. More determined than ever to own a Norton original painting. Roie is pretty witchy looking- type her into your search engine as there are a few meagre bits on her on the internet.

Wake up fairly early and we decide to head to Beenami to recharge. We take the portable cd player- unsure if the small solar power unit will allow for it to work. Thankfully it does- yes we have music. Put up the second hammock and the Tibetin umbrella's and read.

I clear the extra gum tree wood into the storage areas- in about 2 years it will be twenty years since Ash Wednesday fires and I keep thinking that fires like this happen every few decades...so I want to be prepared and give the cottage it's best chance of survival.

It's a fine day- and I've had my V energy drink so instead of relaxing I'm finding enjoyment in work.

Find an old milk container in the barn and paint it up- put a huge sunflower on the front...very countryish.

Some new birds have started appearing, all these brightly coloured finches...most bright red.

Head down towards the bush walk paths and extend a clearing so the giant gum trees have more of a chance to breath- the underbrush is so determined and normally I let nature run it's course but this grotto area looks and feels better when it's maintained.

We pace out an area for the goat house...yes looks like we are getting a few goats...initial names are Will and Grace but that will probably change. The little round woodshed is the perfect place for them to sleep when we fill it with straw. Fran tells us we can have 2 of her families goats- which is exceptionally generous...apparently her lot breed like...well goats....!

The sun is slowly sinking so we have a BBQ in the barn..really calm. Even though I used sun block, had on my hat I have still managed to get sunburn around my back and shoulders..had on a workout singlet (very aussie looking...Mr Chesty Bond) and some parts I've browned, some a bit reddish, so I'm hoping that will fade or tan up- still annoyed that the sun can be so vicious. Head home and get some sleep.


---
January 28th
Well tomorrow is a week since Miss Hairball has left us, over the past few days I've made some huge jumps in the right direction, all good thoughts and in many ways said my goodbyes. Death really is no friend of mine and when that ol' grim reaper comes looking for me I'll be the one putting up a fight- I like life too much. Anyway have to look to the future a little, can't live in sadness. We both miss her like crazy though and keep on opening doors and looking at that cute furry face peering in the window.

I will worry a bit when/if I'm away on tour, Mark does have the Pink eyed freak for companionship but Cosmo aint hairball...though we adore that silly arse bunny. Guess I'll deal with thay close to the day.

We head off to Armadale for lunch, so some of the routine has returned.

Start sending Spock text for the First F/16 diary site book, that is now moving along at a fast speed, and we pretty much have a "ready date" (the last day of March)...even a possible book launch.

Nice day so we head to Armadale for some lunch. On the way home we make a quick left at the lights and go to "S&D" store (supply and demand) they have all cool glass wear and we end up buying one of those huge green backyard table umbrellas. Perfect for the harsh Aussie sun.

So that's it for now...thanks to every person who have sent us emails and flowers etc around Hairball- so many people who love their animals- so maybe there is some hope for humanity yet. So give them a pat from us.

All the best.

Peter

---
If there are any problems with this site, please contact webmaster@aswas.com.