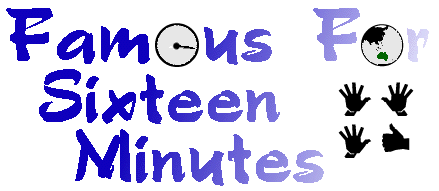 The Life and Times of Peter Green
Archive: 19 August - 30 August 2001
---
Dear Readers

this diary is a little bit early, it's been a sad few days, we lost one of our musical mates this week, the lovable Shirley Strachan, lead singer of Skyhooks , died in a helicopter crash in Queensland. Skyhooks were my first band, and like your first love it's one that you never really forget.

It's shaken everyone up here, the musical industry, friends, band mates, even people who care nothing for the band's music are shocked and saddened. A special thank-you must go out to Debbie Levitt for her help with the Hooks website, I know the site was put up as a favor for me, but the positive feedback from the fans and the access for the media (bands history) has been a god send..so thanks Deb.

For the past 2 days my brain has been over flowing with stories on Shirl and the band, some i've retold to the media who all seem to be running features. I've lost track of what I've said and to whom, it's a tad out of control. The counter on the website is almost spinning like the dials of a poker machine, I'm expecting three cherries to pop up next time I check the site. For those of you unclear as to what a Skyhook is, head to: http://www.aswas.com/skyhooks/

Now over to the diary....


---
August 19th
It's basically spent in the hub of the plane, crossing the date line, sleeping and reading and playing Gameboy in seat 1a and B. Mark doesn't sleep, is this day three???? he can never sleep on a plane.


---
August 20th
Arrive home- Melbourne, it looks very grey and cold, much nicer then Death Valleys 120o. It's Rosemaree's birthday (how old?)...not sure if we are celebrating tonight or in a week with Spock, all very confusing.

Get delayed in the new electronic customs area, the girls zoom through and collect all our bags, so everything is waiting for us when we finally get our passports stamped.

Final Customs check and we are taken aside, Marks bag is X-rayed, imagine the surprise of the customs man when the Xray shows up a stone Armadillo. It's the perfect shape, they have a huge chuckle over that. The customs men are fine and give us the ok.

Adam from Chocolate Starfish has arrived at the airport to pick the girls up, (we want to know who dresses this man *grin*)...which was nice of him. We cab it, and lap up the nice freezing cold Melbourne weather.

Take our malaria tablet when we get home. The house and office are all fine, no one has managed to penetrate our tough security. I make one call and the whole phone system crashes....

Nice to be back.

Rosemaree breaks our door down and welcomes us home. Head out to dinner with her, Spock, Sideshow Bob and Rosemarees' friend. It's all a bit blurry, jetlag sets in.


---
August 21st
Head into the city and put some $$$ on the Amex card. Pick up the Mark Ryden "Christina" signed print, looks fabulous, they sold so many at the gallery show. All the originals went, they were around the $15,000 Aud mark.

We drive out to the Pet Hotel and pick up Cosmo the rabbit. He has this chunk of hair missing, I jokingly ask if they have been "animal testing" perfume on him....they didn't laugh (opps)..... they think it was a reaction to his shot. Poor Cosmo no longer a chick magnet with a chunk of fur missing. he's a pissed off buinny, sits with his back to us in the car, all the way home. The four wheel drive is seriously low on fuel, I just get across the bridge on time and fuel up...then it starts to rain..... Ahhh Melbourne, how we have missed your weather.


---
August 22nd
The courier arrives with boxes of the Neil Finn lyric book- Love this Life, we will starts ending these out soon, the book company did a good job of pressing.

I spend the day sending out copies of HUSSY, we are into our spare emergency supply now, so yes you can still order copies via this website.

The printers email us a YES for the next print run of BANG, think we are taking it in, the first week of September....so we should have stock late September.

Spock calls and tells me that Phil Judd says we can use the "Pissin' in the Forest" painting for the back cover of BANG- I'm over the moon, love having Phil's work on my books....makes me happy. Incredibly kind of him, I just wish more of the world could see his marvelous paintings. I hear that his daughter has also been dabbling in painting and has sold a few , which means she's got some talent. Guess she'll have to support Phil in his old age (kidding).....

Some talk of Mr Judd having some new music out not so far down the track, we'll keep you posted. This makes me very happy.


---
August 23rd
Just catching up on work today, do some serious cooking, and it's good to be able to drink water again directly from the tap.


---
August 24th
My Bardot girls return from the Uk today. They've started work on some songs for the next album. Also they will be performing "Go West" at the opening of the Goodwill Games in Qld. Sophie is looking amazing, she's lost a lot of weight, but really toned up. Sent her some "rude" set up photos we did...very un-Bardot!!!!!!! (grin). Happy though, top 5 and GOLD. That means all 4 singles have attained Gold- pretty good, the kids love them. What ever happened to Scandal'us?

Book the car in for a service, have had the thing for nearly a year...how slack am I. Paul from Holden will just shake his finger....I am bad, someone must punish me !!! (pleaze).

Spocky is in fine form today, just makes me laugh. he's been working on Nicky Websters teeth for her Cd cover....I thought they looked...well "good". last time I spotted Nicky I thought she was going to bite me with those pointed choppers of hers......something scary about Nicky Webster, I think it's that she looks like one of those USA Pageant girls..you know 7 years olds that looks like prostitutes....not that Nicky is a call girl...(though she hooked herself to the #2 position with that single) just something scary...hell let her be her real age. Creepy.


---
August 25th
Clean the house, answer some nice emails we got about Hedwig & the angry Inch (glad so many of you enjoyed it). The movie has made around $2 million in the USA so far, cost about 6 million, so once it sells overseas, dvd etc it will recoup......we didn't think it would be a massive hit....sad.

Cosmo is running wild through the house...little blur of white fur bounding up the steps.

Mark gets some property survey and the area where our house is, is the 2nd highest selling area in Victoria. Another 1 bedroom apartment went for $430,000 just down the road. Horrified, means our house is probably around $850,000...that is disgusting, great but scary.....I keep saying we should sell and live in a tent. Can't you all see Mark sitting on a camp chair (no pun) in a tent watching 400 dvds.....and no other furniture!!!!!!!!! Strangely enough I can......who buys all these expensive houses that's what I want to know.


---
August 26th
Head off to Armadale for breakfast at the New York Diner. Rosemaree joins us, and convinces me to have those pancakes......ok they were nice.

Go to the Delsham and sign my pay cheque over to the gallery to cover my art habit. Nearly all of Shane Gehlerts paintings have sold, 2 left...pretty impressive. The sister painting to mine was bought by some Toorak family.

Chat to Mum on the phone, she is having a surprise BBQ for my Sister who turns 30 on the 29th. I have a 30 year old..........the years have flown by. I ask why I wasn't invited to this BBQ, it was only in the next State....I like guilting out my family(:


---
August 27th
Speak to Mushroom about having an Split Enz Best Of and the Skyhooks Collection as part of Mushrooms Xmas $20 special promotion. I just want the Skyhooks Collection to go Gold. It's getting close.

mail off some cds to Eddie Rayner in NZ, his solo album will be out early 2002, it's his 2nd album. I liked some of "Horse".

Neil is back in NZ, think he's about to start writing some more songs, I'm assuming they are for the Finn Bros II project, am going to call him next week and have a chat.

Sharon emailed me and she got the beanie I sent her, she's been wearing it at the beach and as expected Liam has been pinching it. It's a pretty cool beanie (hat).

Have my meeting with Spock, at Babble, we throw around some ideas for WINGS OFF FLIES photo book. Trying to get it out by Xmas. Photos of all the artists we've worked with, taken by us, and some writing next to them, also artists that we haven't worked with- Kiss, Nick Cave, Brian Ferry etc..... have asked the Chick magnet Marky to contribute as he has taken some fantastic photos (especially live) over the years, so it's a joint effort book from both of us....think fans will enjoy it.


---
August 28th
Remember to take my Malaria tablet, it's a day late,but that should be ok, think we are fine. We here from Robin and Trudi and they miss our 6.30 dinners.

Congrats to Rebecca on her new job, sometimes it's good to take a leap of faith- hope you have fun girl.

Still haven't heard from Bardots "new" management regarding our wages so I'm seriously considering saying goodbye, sad because I really like the girls a lot. Looks like they will have to promote the next single and album all by themselves.


---
August 29th
Happy Birthday Sis

head off to Beenami today and we drop the car in to be serviced. They give us a brand new Commodore V6 to drive, powerful beastie....they tell me not to get any speeding fines...I'll try....

The forest house is incredible, flowers are blooming everywhere, and a wombat has taken up residence in some old structure behind the barn. I hang the hammock up in the trees and feel a bit tragic...love it.

Call into the rug shop and find this great rug for the house, there goes the last of my Vegas winnings.

Get home and look at our Omni scanner, 22 phone calls, very weird. Just as I go to clear the machine the phone rings and it's Rosemaree.
"Have you heard..." she asks
I have no idea.....
"Sit down.....I have some bad news".
It's just on 6.00.

I still can't believe what she is saying, over the last 10 minutes rumors are abound that Shirley from our beloved Skyhooks was killed in a helicopter crash in Queensland.

I check with a press friend and he tells me that only minutes before Shirl's wife confirmed it is true.

So what was a strong rumor is now fact, I feel ill, call Greg from the Hooks straight away.

It was a gradual building, rumor and uncertainty and then truth.

I call the rest of the band, and several times I am so close to tears, as are they. I feel like I have hit my head, past out and all this is nothing but some horrid dream.

Reality takes over, all through out the night we receive hundreds of phone calls, and thousands of emails. The media call every 5 minutes, radio becomes talkback radio, switchboards are bombarded with callers. One of Melbourne's major stations call and ask if I can say a few words, so I think it's the right thing and do just that. My voice faulters, it is just strange.

Requests start coming in for media photos, the Hooks website through ASWAS is a godsend and the media get a lot of information from the website.

People who I haven't spoken to in years call, most of our friends call to see if we are ok, which was quite touching.

The ironic thing is that tonight's episode of Long Way to the Top, features the Countdown years- and that contains a chunk of Skyhooks footage. The producers dedicate the episode to Shirl.

As the time zones change, people start calling from overseas and emailing... I keep thinking about his parents Ron and Joyce and his sisters. He was the only son in the family, and the apple of his Mum's eye. Very sad.

We spend the night on the phone and the internet, and almost forget to eat. So we go for the basic, Pizza. To add to an even stranger night, the first thing the Pizza delivery guy says is, "Did you know that Shirley from Skyhooks died today- they were my favorite band"... how weird is that. Totally blows me away.


---
August 30th
Wake up and feel crappy, and very sad. Wasn't a dream was it?

I start thinking about other people dying, the Finns etc, decide it's just too heavy. Takes me an hour to get to the post office, people stopping me every few feet. The Post Office staff are very quite, they know we work for the Hooks, and you can feel it in the air when I walk in. Decide to wear black, just wanted to.

Every single newspaper in Australia has the band and Shirl on the cover. We have breakfast at Babble and the radio is playing non stop Skyhooks. It's all insane.

Back to the office and the phones are ringing, speak to Greg a few times, and the band are meeting today. Just working everything out.

I do some interviews with the Telegraph and Paul Stewart from Melbourne's paper (The Sun), all have major features. It's like Australia's favorite son has died, I think he was loved because he just tried to be a regular guy.

The first time I saw Shirl (mid seventies) 7000 screaming fans had surrounded him at Westfield shopping centre and he was screaming back "stop bloody well screaming"...of course it made them scream louder. I lined up and he said "my god a guy...tell me you don't scream". It was Xmas and here was Shirl at one end of Westfield with 7000 insane fans, at the other end sat a sad old Santa Claus and not a single person was with him. The Beatles might of been bigger than Jesus, but Shirley and Skyhooks were bigger then Xmas.

When the Skyhooks tv special was on, the farewell show before they went to America, I was down the coast camping with the relatives, uncles aunties etc. There was one small portable tv, and for days they had promised me I could watch the special, they then discovered it was on at the same time as the news and said they wanted to watch the news. I was so upset, I locked myself in the great aunties car and kept my hand on the horn till they let me. I copped a whack and was told off, but I was totally defiant, and hell they promised. Of course there is that stupid story that was on Triple J and in that fan book, when Skyhooks were replaced with Sherbet to play at a Wollongong Theatre we bombarded poor old Sherbet with sausages...gawd the extremely weird things we did (grin).....obsessions of teenage youth.

Guess it paid off. In hindsight Skyhooks really were the reason we came to Melbourne, and if Shirl hadn't signed on as their lead singer, I'm sure the band would not of been anywhere near as successful, we wouldn't of ventured to Melbourne, got the job with the Enz, which lead to Crowded House and Neil. In fact Split Enz may well of broken up in their early stages... as it was several members of Skyhooks who stood up and were counted and suggested that yes indeed Mushroom records sign these guys.....so in many ways the Shirley factor played a huge part in our life, then and now.

It's strange, as I type this the remaining band members are in a meeting with Michael (Gudinski) everyone is talking about tributes, the local radio station is having a Skyhooks hour, record stores are calling Mushroom and they are trying to be respectful, they know it's the act that made Mushroom the worlds biggest independent record company. Many people including myself have had the odd shot at Michael, but I know he is so genuinely saddened by this loss. I'm hoping for once that the industry will have respect and give Shirl the send off that he deserves. Anyway I am waffling....guess death is part of life....but some people live their lives to the fullest and I guess when someone dies, it gives us all a bit of a reminder of how precious life really is.

Rock in peace Shirl.

Peter

---
If there are any problems with this site, please contact webmaster@aswas.com.