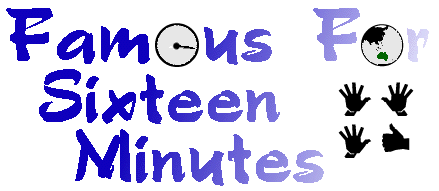 The Life and Times of Peter Green
Archive: 25 June - 7 July 2001
---
June 25th 2001
Happy Birthday Tim Finn. Born 1952, makes him 21 (again). I send him a Happy Birthday greeting, he's away in the Bahamas- so he probably won't get it till he returns. Wonder if he is writing material for the new Finn Brothers CD. They start recording it after the Neil European dates I think.

Call in and pick up the film and positives for I Like It rare, Cd goes into production soon- incredibly generous of the guys to contribute songs etc. Mark and myself have taken to playing the RARE master copy in the car when we go out driving, so incredibly diverse- it will end up being one of those quirky cds that people will be searching for in years to come.

Have 100 set aside for Deb, as a % goes to the Frenz.com domain to cover some of its running costs (this Diary site is one of those costs), so if you are after a collection of songs (new Paul Hester, unreleased Crowded House etc) click on the merchandise area of this site. Love Spock's cover art.


---
June 26th 2001
have been working on BANG, just a few pages every day, it seems to be taking longer with this one, maybe because we've been pretty busy.

Head to the Dentist for a final check up- didn't cost anything, and he is very happy. They treat me really well- glad the tooth thing is nearly over, what a saga, still have to get the $ back from the caters. Hope they are true to their word, the other option is taking them to court (urgh).

Katie gives me a call HAIR is cancelled, the promoter says lack of ticket sales, sounds more like cold feet. All throughout the day people tell me how they were "just about" to book tickets, they chickened out too soon. Katie is dealing with it, a few champaynes will help. She'll fall on her feet- she has been doing a few tv shows etc.


---
June 27th 2001
Wow a month before we head off to climb the Andes....Peru here we come.

Call into the Flight centre and hang out with the lovely Kylie, she wants to be in book 3-Glamor! Has a copy of HUSSY on her desk- a woman of style and taste.

I get stuck on the 5.00 workers train- the guy behind me is possibly the most boring person in the universe. His excitement for the day is talking (very loud) about how much golf carts have gone up- like who gives a shit. I started counting the minutes...someone get me off this train. You know when minutes become hours and hours days........


---
June 28th 2001
Hessie calls by with a cassette of 11 songs, Mark recounts and there are actually 12 Paulo (: Love some of the titles- Mary is a man is the first song. So great stuff, am going to play it in the car in the USA.

Pick up the Judd painting from Greville Books- nice to have it home again, the space above the fire was looking a bit sad. Spock mentioned that he might ask Phil for me if the "Man with head up arse" painting can be the back cover of my next book BANG. Seemed to suit me (grin).


---
June 29th 2001
Totally miss Jodi Phillis & Trish Youngs acoustic Clouds reformation...I actually forgot about it- I know Trudi would of went, a bit pieved, hope they do it again.

Deb adds the Skinny Neil Finn on roof photo ot the F.16 photo Images area, this was the first photo of Neil that I took when I started working for Split Enz- what a skinny bugger.


---
June 30th 2001
Put some fresh straw in Cosmo's house and she once again decides it has to be moved outside, so all day we re stuffed the straw in- she is a very stubborn rabbit...in the end she just started chewing on it. If she can't move it she'll damn well eat it. She loves to stretch- almost becomes a skinny rabbit...like a long tube.

head to the post office and send off some mail, run into Rebecca and we have a coffee. I jokingly ask if the no smoking in food area law has happened yet...she tells me it's tomorrow (I know this)...how fantastic all smokers stuck outside. It will improve babble out of sight.


---
July 1st 2001
Mark and myself have a rare breakfast at Babble, we thought we'd support the food industry on it's first non smoking day- the place is packed.

Finish my 50th page of Bang today....40 more to go.....Spock has been snowed under with artwork for Nicky Webster....she's like 14 years old and number 2 in Australia- at least Spock gets some of her money!!!!

Rosemaree gives me a belated birthday present- the new Armistead Maupin Book- "The Night Listener". One of the main characters in the book is Peter- a gifted diarist! Will be an interesting read.


---
July 2nd 2001
Kind of a nothing day- just all work (and no play).
Best and worse list.

Fave drink- San Pellegrino (Lemon).

Fave pieces of art- Shane Gehlerts "The Anthropomorphic Minescape" -Susan O'Doherty-"Overtones"

Fave Music- anything that is loud and Russian (or Klingon-same thing)

Fave TV show- Will & Grace, the last Episode of Voyager (Thanks Nic).

Fave Book- Maupins "The Night Listener".

Fave Phone sex Postcard from UK- SHE MALES- 76819846....great drawing!!!

Willow or Tara- Tara this month- Willow has a strange hair cut.

Fave Person- Larry Dixon- we were really moved by his love for his red tail hawk Cimun, which died recently. sad.

Creeps- people who steal cars and crash them killing innocents.

Nailpolish- (yes the return) Barry M brand- red chrome. #164.


---
July 3rd 2001
Exciting day for all of us- Shane Gehlerts art show is on at the Delshan Gallery (1185 High st, Armadale). Finishes July 16th- so Melbourne people check it out- brilliant. The invites were a nice taste of things to come.

Trudi & Robin arrive first , then Rosemaree. Tania is meeting us there and Greg from the Hooks is dropping in about 7.00. I think Paul Hester is looking at some pieces a few days later.

It's like being in your favorite candy shop- I can't figure out where to start, Mark is side tracked by the champayne and snacks. I decline, feeling bloated from too much art consumption. mechanical Macropods and metaloid Nymphs cover the walls, those red dots are appearing faster than a dose of chicken pox. Rebecca jumps first and grabs a lovely Cyber-Roo....amazingly similar to our first purchase. Guilt gold paint for backing- nice piece.

Caroline and husband turn up -they walk around with eyes wide open taking it all in. To cut a long story short- we end up with "The Anthropomorphic Landscape"...a huge painting. I ask Shane later to tell me about the landscape (its like a deserted mine area littered with metaloid Nymphs).

Really bad as it means my next months pay has already gone.....but sometimes you just have to starve for art. Shane is a nice guy, think I scare him (grin)- watch him work the room , but he doesn't do it in a vile way, just a regular guy. By the time we leave 80% of the works have gone, a lady from Toorak is a bit pissed because this guy in the black beanie bought the painting she wanted. Quick or the dead darling. Ying and Yanging between "what have I done" and "oh wow great art". I am hopeless.

Beck and myself threaten to drive to Shane's Broken Hill studio on a quest for more of his art later on.........think he'd be good to interview for the diary "extra minute" when it happens later on.


---
July 4th 2001
Neil on the Panel tonight- talking about the Leunig "Parables" show- all goes well, think they are up to their third show in Melbourne now.

Head to Greg Macainsh's house and take him to lunch , Mark stays at home and works, so its just a double "date". Nice to catch up- his law study's are going well. He hasn't seen much of the other Skyhook boys as of late.

Mark tells me this story of these 2 fishermen that have just died in Papua new Guinea. They had their dicks bit off by this mutant type Piranha that is attracted to urine. The guys were peeing in the river at the time (ouch).

Looks like the "When seven worlds collide" dvd may get released later this year from Neil's Auckland shows. Means the Crowdies DVD will probably be put on the shelf again..........damn.


---
July 5th 2001
Day in the city, JB HiFi finally had some copies of Last to Know- they sold out in 5 minutes. Call into Vali's studio and Mareena has it open, she has her little dogey with her...who is kind of bizarre and very shy. Vali returns on the 30th (yey) but we leave on the 27th so I wont see her till I return.

Call in for my 3.00 appointment with Dr Being...gives me a tetanus shot for Peru and a double dose of malaria tablets. The tablets are really expensive don't ask.....I could buy a Peruvian village for the same price!

Stuart calls by and takes all my roughs of the Bardot print job. The girls have a new single ASAP out July 23rd.

Sophie calls (you know the #3 most beautiful woman in the world or whatever she was voted) she is so funny , makes me laugh- we are hoping to catch up at Melbourne airport as they fly in when we fly out.

Where has the day gone, get very little work done.


---
July 6th 2001
Deb tells me the Frenz com auction is now up and running. http://www.frenz.com/auction.html I've surrendered over the rough work copy (notes, corrections etc) of the next book BANG. So it's one of two master copies that I work from.....not sure if it has any worth , but some diary readers might want it as a fun thing....plus all monies go to the Frenz.com site. Some other far better objects up for auction though. Thought the starting prices were very cheap.

Dinner at Black Olive tonight- it's basically our old turkish restaurant with a fresh coat of paint, name change and they've added some pasta to the menu. Still it was yummy.

Pete and Susan call. Pete has some of his art up in London. You'll love his stuff, so English readers with time to kill- head to Bartley Drey Gallery- 62 Old Church St, London SW36DP. Hours- Monday-Saturday 10.00 am-6pm. Goes to July 15th. It's a joint exhibit-Peter O'Doherty,Jenny Orchard and John Bokor. Tell me what you think. Will pas sit onto Pete.


---
July 7th 2001
Neil's first show in Melbourne today- I've decided to go to the Matinee tomorrow and take Becky along as I know she really wanted to see this show (or was it her Mum)? Should be good, Neil in a whole new light. Of course it's raining , now that Neil Finn is in town, happens every time.

I head off early today and call into the Jackman Gallery at St Kilda, have yet another painting to pick up.....Jesus!!!.... The art man cometh! It's so huge doesn't remotely fit in the 4WD, so it has to be delivered. Nice work space the Jackman.

Grab a CD to play in the car and end up playing Midnight Oil's "Breathe" CD it always gets shot down this CD, I really like it.

Hope all day , so I pull out the Titanium Mac and work on Book Two. Been a funny week, a real rush of HUSSY sales this week, nice when you can see the bottom of the box.

I'm kind of hopeless, keep running out of things to write- how has Neil done it all these years.

Well better go, take care, and thanks for taking the time to read these meanderings.

Peter

---
If there are any problems with this site, please contact webmaster@aswas.com.