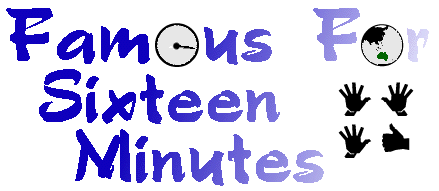 The Life and Times of Peter Green
Archive: 18 March - 1 April 2002
---
Happy Easter everyone...from religion to chocolates and white rabbits, may it be a nice holiday for you all.


---
March 18th
Typical work day at the office, projects changing every hour, jumping from band to band. Call Liam Finn in N.Z as Betchadupa's are in Australia soon to tour with Jebediah. They are also going to sign all these Betchadupa cds for us. Who would of thought. All good.

The Brady Bunch goes to the Grand Canyon is on cable, we are laughing how they manage to squash nine of them into the one car. They arrive at the Canyon and drive straight in- no Canyon fee...those lucky Brady's, it's that natural charm. Oh to be a Brady...oh to have a slave like Alice, she cleans and makes cakes, and Mr Brady never says thank you for the countless coffee's she pours him.

Our Bardot single held close to it's spot on the charts, so that's good. It's contract time soon and other stuff around Bardot, a few members are missing their boyfriends etc, interesting times ahead. The fans are in overdrive that they split up today, if that's so I wonder who the four lookalikes are that are heading off to India soon. Everyone needs to relax. Whatever happens happens...Popstar groups are always fragile environments.


---
March 19th
Spoke to Fred Skyhook ,he's moved to Sunny Queensland. Long way for a Melbourne boy to head and to live. Too hot for me. he sounds great, obviously likes it. I like Melbourne's odd cloud cover, and rather strange climate.

Start reading more about St Petersburg in Russia, figure it's the place to go. It was at one stage Russia's capital. Of course it's just on the Gulf Of Finnland (opps Finland)...and 5 million people live their. Out of the 5 central areas the Sennaya Ploshchad section sounds brilliant with its tree lined canals ...all sounds like a Dostoevsky novel from the 19th century. Have always wanted to see the Sennaya Ploshchad too, it's St Petersburg's most famous theatre..incredibly grand. Fred Skyhooks has been to Russia, told me that many parts are similar to Prague....so I'm getting the picture. Still ages till we head off but it's good to get a vibe.


---
March 20th
Red Symons new show SHAFTED is now 57th spot in Melbourne and 87th in the country, the ratings keep dropping. Channel 9 are just waiting to find a new host for Sale of the Century before dropping the axe.

NSW Liberal senator Bill Heffernan wins creep of the year award- this arsehole promotes hatred, and has almost destroyed that judges life. He made some lame apology in parliament. I notice even Howard has stepped away from him....maybe their is karma. Heffernan is on his way out the door sneaking off like the scared rat that he is. What a creep.

Have to chat with ex-Bardot Katie . She's going to release a solo single in the next few months...she's really calm about it, finished the video, getting ready for the release....good that she is pursuing music after the Popstar thing.

Still no word on the Neil Finn -Paul Kelly possible Aussie tour...if it's on it's June I hear...but nothing confirmed at this stage, plus Paul is currently in the USA. It wold be a good tour to do, Paul Kelly has always been kind to me, paid for a few good dinners in Western Australia etc, and he really digs Sharon & Neil. Guess we'll know later on....


---
March 21st
Interesting that nearly 20% of Australia's population now live in non-capital towns and it's on the rise. Guess it's a good time to buy coastal property. Australians love the beach.

Watch "Trekkies" doco on cable...a bit scary, and funny.

EMI shed thousands of jobs worldwide, a few people we work with lost their jobs in Sydney, kind of hate having to start over with new people. Some of the EMI people have been around for awhile- sad to see them go. All in the name of profit.

Send Mushroom some colour trannis for possible use on a Skyhooks cd, don't think they can use the group shot- the band look great, except our drummer Fred has nice silk fake breasts on his barmaid outfit. Still it's kinda funny, could work....oh those wicked Skyhooks. Bring back more bands that are a bit daring and a tad R-rated. Just a bit over boy and girl bands.


---
March 22nd
Liam Finn calls by today- talk Betchadupa and the possibility of them living in Melbourne for a stint. He is really focused on the groups career, they seem to be getting such a solid reaction- especially live. On the Jebediah tour- played Bendigo and Ballarat over the last few nights- only seems a little while back since Split Enz played the same round of shows...all those regional areas. The Betchadupa's have the SLEEPY NEWS EP out, he takes a chunk of covers back to the hotel to get signed. Decide we will give them a small helping hand. I really like them live...they kick arse.


---
March 23rd
Much as we are all for saving trees we had to do a bit of pruning on the ones at our house, they have reached the point where cars can't park under them, so we spent considerable time on ladders today giving them a bit of a trim. They still go all the way to heaven but at least the branches don't touch the ground. A friend commented that it must be all the good energy inside the house that is feeding them, they are massive.

I sit on the balcony on the Madonna chairs and read a few books, one of those moods, too much thinking going on upstairs. You know what I mean, you question your life, work, friends, all those mystery questions, if Pluto is a Dog what is Goofy and how come Dog is God spelt backwards.....

Is it time to run away to a Greek Island for a year and go out fishing with the old men, or head to India and adopt a child...all that heavy stuff. A part just compensates with some extra charity work, I always find that to help, always some charity in need, there seem to be more and more people these days wanting...the wind picks up outside and there is a cold bite to it. Most sensible people would run indoors, but I embrace this cold Summer air and snuggle deeper into the Peruvian blanket. A question lingers over my head- ARE YOU HAPPY? I swat at it like it's an irritating fly but it stays. I rattle my head and the word YES slowly appears like the flakes in a snow-dome settling. At least YES did form...imagine if a huge black NO appeared. I wonder if humans can ever be totally happy? We are a strange species, real extremes of good and bad. Oh too heavy. The wind changes again and it's warm....weather extremes to match the rattling in my head.

Sometimes it's juts good to let out a long SIGH, and just do your best. Still I like it here up amongst the trees watching people wander by, I guess all of us have questions, the real glorious ones have the answers.


---
March 24th
Rebecca called last night and wants to have breakfast. No word from Rosemaree so I guess it's only us two. Can't believe she stood me up, a lot on her plate so she is forgiven, plus enough people at Babble sat down and chatted.

Spend the afternoon working on "Neil stuff", and a few other bits and pieces for bands. There is always work to do at our office.

The next Camberwell Collectors fair is coming up soon. We usually do the Fair as it's a good chance to meet many of the fans of our bands. Such a long day and we'd rather be sleeping in. The date for the next Fair in Melbourne is on April 7th, at Camberwell Civic Centre. 340 Camberwell Rd, Camberwell. Doors open at 10.00 am. Our table is in the Foyer area-turn right as soon as you enter the door.


---
March 25th
Working away on WINGS OFF FLIES, it's a lot bigger project then I thought. Could be that every photo comes with a flashback for us, "oh remember this one, that was the day that so and so etc etc"...still we are moving along. We decide at Easter to get the bulk of the photo placements done.

Charts are in and our Bardot girls only drop 2 spots on the National chart, still Top 20. Fox-FM have added the song across the board, it just needs more airplay to be a real hit. They are off to India soon as Popstars TV show is showing their.

Am finally about to start reading THE ART OF WAR, it's a book that Ben leant me ages ago.....just finished the backlog of books so I am going to start on this one, he says it's a goodie. Who knows could be the book of the month.


---
March 26th
IGOR is getting his Winter coat, he's a fluffy goat...just loves eating Corn. Managed to scratch his ear for 15 seconds today- that is an IGOR record. Mark saves the lives of several lizards, they somehow got stuck in a sink and he rescued them. The animal lovers will build a Mark shrine when he dies I know this.

Pick masses of flowers, that are growing around the house, I leave several hundred, yep there are that many, seems like ages since I bought flowers. We are only their for a few hours, want to get back in time for dinner with a few mates.

Home and in and out of the shower in a few seconds flat, all the girls are taking us to La Camira for some wine and dining. Rebecca stands us up again and yet again it's ok...I think my simple ok's are guilting her out (are they Bec *grin*)....I am calm these days. Very relaxing night, just hanging out with people we like. All good. Robin and Trudi gives us some yummy chocolate bunnies.


---
March 27th
Start on a massive Neil Finn mail out- get all our Australian letters mailed as they have the Tim Finn dates included. Tim and his band (The Dirty Creatures) are touring OZ. Still trying to figure out if he has asked me to do this tour.... fill up 6 mail boxes, we could just carry the mail bags. Talk about keeping Australia Post in profit.

Work for the whole night, we see the sun come up, and are still working. Our fingers are covered in bandages, we have hunchbacks, our muscles are worn.... I want a pay rise I scream through the morning light.


---
March 28th
Was going to head into Vali's art studio today but stayed at the office and worked. The girls are looking after the studio fine, they have my number if they have any problems. Good to see so many Australasians nominated at the Academy awards...Neil's going to play at the NZ party. Does this mean Mr Crowe will jump up for a duet?

Every few months we are going to do some fundraising for a charity or a good cause. We raised some money for the Surf Lifesavers recently, the next one will be the Vic. Aids Council....just every few months. Even if it's only $500, it all helps I'm sure. I like the VAC, they remind me of a little Terrier dog yap yap yapping-AIDS slips out of the public profile every so often but the VAC gets in there and tells it like it is. Australia has been lucky in many ways, it was one of the first countries to openly talk about HIV etc in the media and start a media campaign warning people of the dangers. Such a horrible disease, people always seem to be talking about the advances towards a cure but never a cure itself. yet we waste all that money on war. I don't get it.


---
March 29th
Well Easter long weekend here, CC week- Churches and Chocolates. The Pope is looking shakey, he should just go, then again a new Pope will probably mean the same old b.s. around the catholic church. he just looks very frail and was he asleep during the feet washing ceremony?

I check out the Billboard charts as Ben keeps saying Midnight Oil are in the main billboard 100 in the USA, I tell him I'm sure it's the college chart etc. Think I'm right as no sign of the Oils in the top 100, but several Australians are in the album charts. Kylie Minogue drops out of the USA top 10 (this week #13), a few more weeks and her album will go Gold in the USA, she peaked at #3 which is impressive (onya Kyles), Darren hayes from Savage Garden debuts at #35, Natalie Imbrugia is at #67 and the I AM SAM soundtrack with Liam & Neil Finn on it is at #38 and it's Gold (made #20). So a few Aussies (and the Finns) floating about. The '7 Worlds' cd has moved around 10,000 units in the USA so far for Neil and friends.

Open the huge Easter box from Mum & Sis...i'll have the share all these chocolates or I'm going to get fat.


---
March 30th
Do some work on FLIES, but we really get into it tomorrow.

During the night the Queen Mum dies. I was a bit sad at first as she is one of the few royals I like, the others do nothing and the obsession on the part of some of the English is tragic, however the Queen Mum seemed to have a good spirit, she was amazing during the war years and hell even in her late nineties she still pulled a good beer. Still to live to 100+ probably means you had a pretty incredible life, so at least she wasn't cheated by death. The flower venders will again do a roaring trade.

Doing some research for some punk photos in WINGS OFF FLIES, a few shots of a Melbourne band called THE CURSE. Found a chunk of handwritten lyrics, and rough flyers, they had two of the guys from The Models in the lineup and a guy called Nick Needles...didn't Nick become an actor? See more flashbacks. Made me think of their shows at Melbourne's Crystal Ballroom, on one of the posters I have it's an impressive batch of bands playing.
April 19th
Midnight Oil

April 26th
Flowers (which had Iva Davies of Icehouse as their lead singer)

May 3rd
Debut show of The Glory Boys
The Glory boys had some interesting musicians...one you might know...
John Dowler-Ex-Young Modern
Chris Langman- Ex- Dots
Bob Kritschner-Ex Man & machine
John Wilkpnson- Ex X Ray Z
Nick Seymour (Nothing next to Nicks name...so he's fresh *grin*

May 10th
Jimmy & the boys

The Ballroom was such a vibey place, I remember seeing Nick Cave playing there, full punk and goth crowd (I was more Punk at the time) and the floor would bounce up and down as it had springs under it...

The nights the Curse played their were a nightmare, the manager would freak at me that the band were sneaking in a hundred friends for free through the fire escape. It was all dark and Gothy and I loved it.


---
March 31st
Get a call from Ben who just arrived back in the country from the USA Midnight Oil tour. He told me Neil & Sharon went along to an Oils gig to catch up with Bones. Bones lived with the Finns at Osborne street for ages, and from memory I think it was Neil who suggested to Garret and the gang that Bones would be great in the Oils.

The Yeti calls by and the three of us head off to babble for food and to catch up, always a good thing when the three wise monkey(arses) get together.

Mark rejoices as Azaria the dickhead is voted out of Popstars- seems like many people are happy as the internet is a hive of activity that this guy got the chop from the public. We still think either James or Cherie will be the next Popstar "creation"...no idea if we will work with them...the question is can they afford us. (:


---
April 1st
April Fools day and I think Fran is playing a prank on me when she doesn't show up at 10.30 for breakfast. It ends up she is stuck at the train crossing and arrives minutes later. She has Sonia in tow, down from Sydney for Easter. We talk space and telescopes, always a good thing.

Babble is really full but the Baroness surrenders one of her table to us and we latte up. I hassle Michael- how can he own a food place and be so damn skinny- he obviously doesn't snack!

So April already, in a few weeks a third of 2002 will be over... has anyone done anything creative in that time...? It all just seems rather exhausting.

Mark heads off to save several more animals no doubt, and I continue working on the photo book....I'll be glad when this Easter holiday period is over... want to get stuck into work.

So that's all from me, have to go and play some April Fools pranks..... embrace life and be kind to each other. Sending this off warts and all...sorry for the mistakes.

Peter

---
If there are any problems with this site, please contact webmaster@aswas.com.