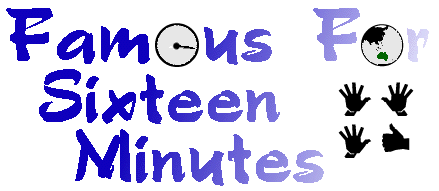 The Life and Times of Peter Green
Archive: 27 May - 8 June 2002
---
May 27th 2002
What a fortnight of extremes. From real happiness, finding Auckland's heart and soul whilst driving in N.Z. to a few days that seemed be be surrounding me with death and sadness. I guess we humans are made up of such passion and emotions, it's why a a few weeks like this can be both vigorous and tiring. For some reason I feel the strongest and most confident I have probably ever felt. Hopefully that is a good thing. (It is for a Taurus!!!).

I start this latest diary by wishing Neil Finn a happy 44th birthday, I do have the brain of a duck and missed Sharon's, we're all May babies...I do see the traits! I am hopeless when it comes to birthdays.

Speak to our Mushroom contact about Betchadupa, he sends me a copy of Supa Day, which is only a radio promo. in Australia. It's one of my fave songs from the Alphabetchadupa CD. Has Drowning & Lost my friends as extra tracks. All three tracks written by Liam. The album debuted at #2 in NZ and is currently Top Ten, so it should easily go Gold for them.

Talk to Deb about creating a Bulletin Board for Tim Finn- we get a fair bit of TF mail and people are always asking for a direct quick easy news area so the Bulletin Board is perfect. http://www.frenz.com/timfinn/ Simple, fast, just over all the gloss and no content....this will be good for the fans.


---
May 28th
Finally splurge and buy some new Levi's. Real Levi's from the USA, good denim, that red tag, the long legs (for my short legs)....tightish arse and that nice denim smell. How much, yieks- thanks Route 66 at Prahran for yet another major discount.

Good to see Merl the girl, gives my neck a much needed massage. Looks like she will be putting on the Frankston Guitar festival next year, am passing on info to Neil in case he has a vibe.

Our trees are still shedding leaves...compost bins are full, Cosmo is still nibbling away on a few that blow into the atrium every day.

Mark tells me that Siegfried and Roy make a special guest appearance in the 'Oceans Eleven' movie. Their full names are Roy Horn and Siegfried Fischbacher...their names make me laugh...actually so do they! Love those tigers.


---
May 29th
Book my citipass for the airport. It's such a quick ride and means I don't have to go via the city.

Had some nice emails this week from folks who have been checking out the Rocket Pocket Books website, by the time this F/16 goes up the new 'Glamour' cover should be up on the site. Yes Mrs Doubtfire and friends on the cover, think Hessie is on the front too. http://www.rocketpocketbooks.com

The traffic has stabilized now so everyone should be able to get on and enjoy it. We are enjoying the feedback. Peggles friends at Motorola just think we are very strange- which isn't a bad thing. The day I play golf, wear grey and pay for the sport channel on foxtel is the day that I truely want someone to do me in!!! Sorry grey wearing, sport watching golf players..argh f*ck it I'm not remotely sorry.

My bags are finally packed, have to take two as I have all the couch covers and stuff for the band rooms tucked away. Add to that all the NZ mail, membership kits, several pages of book related work, Enz videos for the dvd meeting, and clean calvins and it seems like I am going for a year not 5 days. I slip my Buffy/Gameboy into my jacket pocket (Nicole is the ebst for getting this to me on time).


---
May 30th
Wake up early, it's still dark...sneak around the house like a cat burglar. Whisper goodbye to Marky, pat Cosmo who has that "what are you doing awake at this hour look" on his white rabbit face. I snack on some food as I have a real dislike for airline food.

The Qantas lady at VIp check in blocks off three seats for me...so I can really stretch out. Yep spoilt and as if I would say no.

The Dalai Lama is at the airport and he really radiates...what a grinner. I give him a wink....happiness is my key word for the day. I practice a smile but it looks a bit like the 'biscuit' (John cage) from Alley McBeal.

My happiness word disappears to sadness as Kashmir seems to dominate the news, it's almost like the worlds media really want a nuclear strike...hell most of them are thousands of miles away...why would they care. Hopefully some sanity will prevail....I switch back to happiness and so do 15,000 other NZers who attend the Dalai lama talk at Eden Park.

Good heart, good brain = happiness.

I pick up the evening newspaper and read the headlines. 'Worlds rarest frog finds love in New Zealand'. I think to myself the Dalai Lama's power even works on frogs!!!!! But it's just that the worlds rarest frog (Stephens Island based "Hamilton" frog ) has tripled it's population to 300.

After a shower I head to 'Catch a Fish' for "FESH & CHUPS" , a popular haunt in Parnell. It starts to rain, I snuggle in my new fake fur lined coat. Call the boss...all goes well for the Finn Bros 1st show tomorrow.


---
May 31st
Finn Bros Show #1- St James-Auckland N.Z.

One of those Hotel nights where you just can't seem to get to sleep, plus N.Z. being a few hours ahead in the time zone does not help things. Head to the Finn's house and drive past Alice on the corner, she's off for a muffin and coffee, so a quick park and I join her. I like Alice, one of the best office person's I've worked with, always on top of what's going on, just makes my job much easier.

It's cold and grey outside, a sprinkle of rain, the Parnell coffee shops are full, some have fires blazing so it's all snug. Parnell always reminds me of a small version of Prahran.

Leave the Finn office and head to the St James, decide not to risk a park and grab a taxi. As I walk inside it's like coming home, all very familiar, the same faces too- Brent and Helen the promoters, always good for a cuddle, Peter who looks after the stage and Maggie, all good.

As I walk out front they are adjusting the last of Sharon's stage chandeliers... they are just remarkable, and a red spotlight bounces off them...they suit the St James, very grand. Neil and Tim and Enz man Eddie Rayner are on stage, rehearsal is still on. They are playing 'Edible Flowers' and Eddie is enjoying himself, a string section has been added.

Peter jokes that someone else has rented out Lisa Germano's band room...Lisa had this cute room at the end of the backstage area...it always felt more like she was living in that room. I use to add fresh flowers and candles every night. I start work on a few of the main rooms, just a few touches to make them more special and fun. A few indian covers over the couches, and spiral heat lamps....the Sanctuary room is now dubbed 'Lounge" for these shows (not very original I know)..hang paper lanterns that were meant for my birthday party..they look bizarre...you are left wondering if something is going to be happening in this room.

Watch the rest of soundcheck, go outside to bring Koji from Japan in and he has walk about.

The line for last minute standing room tickets goes around the block, I start setting up the CDs. It's NZ music month so instead of tshirts etc, it's really nice to have several signed CD's...after all we are here for the music.

The doors open and I have to admit that coming to N.Z is like catching up with a large amount of old friends. So many people come up and chat, two girls pull out copies of Bang! and that makes me laugh and a fan discussion start over which they prefer Hussy or Bang! I felt like I was doing an internet chat..was all rather strange...or it could be my lack of sleep.

Watched a chunk of the show, our PR assistant Toss, manned the Cd area while I watched the Finns do their stuff. Matt Eccles was exceptional on drums...he really is one of the best drummers I've ever had the pleasure of watching, nice guy too- no big Ego's for the betchadupa boys.

U was surprised to hear Neil playing Something so strong in the set, then again Dave Dobbyn did Slice of heaven which he fought against for all those years. Tim hit some brilliant notes, he's really taking care of his voice and it shows. Two sets and the public got value for money..about 2 1/2 hours of music. Head back to the band rooms and strip them down (the band room not the artists!!!!). Alice drops me off at the hotel (god bless her)...order toasted cheese sandwhiches from room service and try to sleep.


---
June 1st
Winter has arrived, think it's been in Auckland for awhile now...the air has a bite to it. This Famous for Sixteen Minutes website turns SIX years old today, had it's 158,000th visitor. Wow six years, I am amazed that I've been so disciplined *grin*.

Head to Baristas at Parnell for breakfast, they look after me, always have a table by the fire. I notice in the real estate guide that the house next door to the Finns is soon up for sale.

On the way back from breakfast I miss the turn off and end up driving around the harbour and the boat area...lovely drive, feel incredibly happy, and I feel that today I somehow found Auckland soul....it all just seemed to make sense, and a wave of calm surrounds my car...could be that Dali Lama!

Head to Neil and Sharons for the Enz DVD meeting....a bit early and disturb them watching Casablanca. Eddie Rayner is evil and misses the meeting.... aghhh Tim is into it and Neil basically lets me do what must be done. Mention the infamous Enz 'Luton' tapes..wish Eddie was here for this bit as he wants to get Luton out and about to the fans.

Drive Elroy and his friend to the St.James. Heaps of young NZ bands are playing today....Betchadupa had a few tshirts so I've decided it would be good to sell them for the boys...A band called Good Shirt who are currently Top ten in NZ give me some of their shirts too. So back in the Foyer.

Liam has been sick so I thought Betchadupa may put on an average show- they kicked arse, like really kicked arse. I watched as hundreds of young music lovers bolted down the main staircase to dance to Betchadupa. In fact today the turn out by teenage music fans was exceptional, the place was packed and 3 rooms of NZ bands, playing to passionate crowds was so brilliant. The future is very good for kiwi rock. I really enjoyed a band called PLUTO. Thought they were exceptional. They gave me an album called 'Red Light Syndrome ,it's on Antenna via EMI.

Stay till 10.30 and head back to the hotel...found a great car park, 3 minute walk to the St. James...just perfect. Watch some tv, call home and do some writing for an hour or so. No sleep again....read SAUCER, a new sci fi book.


---
June 2nd
Finn Bros- #2-St.James Auckland.

Breakfast at Barista's and call Tim. I've somehow lost Robert Gillies phone number and want to call by today.

It's a nice drive to Robert's, the sun is out...one block away it's a sudden downpour. Robert still lives in the same house, I've always loved this place, great rooms, nice colours etc. Have a chat and collect a pile of Enz videos that have been here for awhile. I joke about his outfit for the Finns anniversary party...told him he was my favorite (and he was)...loved Tim trying to throw this drag queen offstage and it was Robert (:

He's about to start work on some movie being made in NZ.

Head to the St. James, want to get all the rooms ready and do a stock count. Eddie turns up with the one and only Phil Judd under his wing. I elbow Phil and say 'I heard there was a ghost in the building...but it was just you'. He's looking much healthier...bastard pinched me and said I had put on weight...ahmmm I'm just under 10 stone...so I'm ok Juddy (: (: (:

Was nice to see him, wasn't sure if he was going to be onstage, catch up with Tim or assassinate the Finns. It turns out he was visiting family and dropped in with Eddie. We nearly got the same flight back to Melbourne, but I wanted to catch the red eye and get home early, so we didn't. Anyway it was a nice surprise, was glad to see him. Should do that more, just he lives so far out, it's almost in another state...(no not state of mind...who said that). All good.

Sitting in Neil's room doing some paper work and he walks in. Does his 'Oh Hi Pete'. He's the only person who calls me Pete...just thought of that. Nice to sit in a room without people vying for his time. It doesn't last long, call for soundcheck.

I head out front to see if Mr Judd is around, but the ghost has left the building (: When I come back in, I get a 'hello Peter Green' out of the speakers...Bic (Runga) is up onstage having a sing...she looks all rugged up...and I just sit on the floor and listen to her sing. She's come so far from that shy little girl on the Finn Bros tour. It's a rare thing when you find an artist that you totally believe in and have a real joy working for, Neil etc and definitely Bic Runga.

I like tonight's show far more then yesterdays, someone tells me Neil didn't enjoy it as much, could just be a rumor. Thought the players were very relaxed. I also thought Dave Dobbyn and Bic Runga stole the show for awhile when they performed 'Beside You'. Tim sold a lot of copies of 'Feeding the Gods' tonight.

Pack up quickly and head to the back stage area and clear the rooms in a nice discrete way. Tim and Marie come up and are so warm and nice- 'just wanted to say thanks'...thought that was cool. The local crew all come and say goodbye, John Walsh still doesn't have a girlfriend people (: (So still hope for you Rosie!!!).

Helen comes in and helps with the stock count, it really is so easy working with these people. Some promoters can be total shit heads, but these guys truely go the extra yard, we all work fairly well together.

Open the front doors of the St. James wave good bye, only I can wave good bye to a building...someone near the top pulls a blind down and I swear it looked like the building winked at me!!!


---
June 3rd
Its close to 2.00 when I get to the hotel. Start packing my bags, everything just fits. I check out at 3.30 and drive through the empty streets towards the airport. It's nice, a fine misty rain falls, and not a car in sight. All the little houses are dark, all the humans tucked in and sleeping. The airport is all lit up...it looks like a huge UFO sitting in a field.

I buy my sister a jade carved pendent. A 'manaia'-spiritual guardian, protects wearer from evil. Traditionally with a head of a bird, body of a man and tail of a fish, creating balance of sky, earth and sea.

Head to the VIP check in and Qantas move me to a row of seats again. Arrive Sydney...can't remember much of the flight, though I hated the food. They get me on an earlier flight to Melbourne.

Just catch the airport limo. it went by behind a bus so I only caught it out of the corner of my eye. Home by lunch time and Mark has made homemade sausage rolls- has a Gryphon ever been spoilt as much as me. We do a trade off...I surrender a huge duty free bottle of Jack Daniels!

Nice to be home...stumble up to my bed, it's all too tempting...I'll just lie down for a minute....thankfully I call out...'if I fall asleep, wake me in time for Buffy'.

Well I did pass out...totally zonked. I come alive in time for the Buffster.


---
June 4th
Have some breakfast at babble and we get out charts in for Katie Underwood. 'Beautiful' is now in the Australian Top Ten (#9)....#5 in Melbourne. Send her a congratulations email. She tells me how she went to see Star Wars at the Jam Factory-Prahran and was looking at CDs in HMV when suddenly she was cornered signing copies. It's good...when that happens it means it's a real hit.

After breakfast we head to Beenami. This is where we go from being happy to sad.

We arrive and the first bad sign was no Igor to greet us. First thought is that he has escaped. Sadly that wasn't the case. The poor little goat boy, curled up in the hay of his house, looking like a nativity scene. Surrounded by food, looking like he was sound asleep.

Tears were welling in my eyes, we saved him from being fattened for someones dinner just 9 months ago, and it wasn't enough. Here he was dead. I made Mark go inside for some gloves etc, and I just had to check and make sure that some yobo's hadn't shot him or an animal hadn't mauled him. Thankfully they hadn't. It was either a bush tick, or poisonous toadstools. I noticed some toadstools had grown in the corner that wern't their last time.

We both started digging a grave for Igor, the ground was so hard this time of year, it's just a thing you do, no real feeling, a sign of respect for an animal. In your head you think was it something we didn't do, could we saved him if we lived here, and I know the answer was no. The bush can be a brutal thing...but whatever happened he just went in his sleep. I know we both felt cheated as we loved the stupid goat and thought we'd saved them from the dinner table. Just really sad. We wrapped him in some wool covering, covered him in wildflowers and said goodbye.

It was a pretty quiet drive home...and as you can imagine Cosmo the rabbit was bombarded with attention from the both of us. Animals must pick up humans feelings, I was on the couch and my hand went down the side for a bottle of water....Cosmo came bounding over and started rabbit kissing my hand. For a ball of white fluff they just know the right thing to do.


---
June 5th
The Yeti calls today...I'm in a quiet mood and we tell him about Igor. Sounds like he has enjoyed the Midnight Oil tour- back off again in a few weeks. Says he is coming over tonight for Mexican ...I know he'll fall asleep standing up.....I know I would. So we wait an extra few hours, and then head off. have a few drinks and some nice food....

Mark pulls out a present for me, guess he knows I'm still a sad bastard. It's Irwin Allens 'Voyage to the bottom of the sea' movie on DVD. I've always loved the TV show..and have only watched the movie once. Anyway I thought I'd review it as the DVD of the fortnight.

Irwin Allen is infamous for all those TV shows- Lost in Space, Land of the giants, Time tunnel etc etc. Voyage to the bottom of the Sea fits into that area like a glove. This was released in 1961 and I have to admit both the model of the "seaview' submarine and the fiery radiation belt effects are really good.

It stars Walter Pidgeon, Joan Fontaine and of all people Barbara Eden. Yes I dream of Jeanie is in it. Walter Pidgeon plays Admiral nelson the Captain and creator of the Seaview an amazing Atomic Submarine. Frankie Avalon sings the title song...and stars in the movie. Has anyone ever noticed how the very young Frankie Avalon looks a lot like Eddie vedder from Pearl Jam!!!!!!!!! Weird.

It is a Sci Fi classic in it's own way...and doesn't date horribly....however I do get amazed at just how many cigars Admiral Nelson manages to smoke...there is a fire in his quarters, I just think it was excess cigar smoke.

My one negative against the movie is that it doesn't have the brilliant "flying sub".... the Flying Sub is in the TV show and it use to amaze me... when I was very very little I truely believed it existed..I wanted to be in charge of the flying sub.

The movie runs for 100 minutes, the Seaview battles giant sea creatures, saboteurs and attacks from other submarines...and probably severe smokers cough from Admiral Nelsons cigars.

Barbara Eden...well she is Jeanie in a new outfit...I know horrible typecasting....oh she was ok. Mark says to point out the man in the pool with the fake rubber shark. I wonder if it's the same rubber shark they used in the Batman movie....they did have a habit of recycling props in the early sixties.

I loved it, hopefully the Tv show will be on DVD eventually too. ***3 stars.


---
June 6th
Bec's lovely grandmother passed away on the weekend so I head off to the funeral out of respect for her and the family. I'm not very good at funerals, I don't like all the extreme's and the priests and the ceremony.

I arrive, and didn't know a single person and couldn't see Bec or her family...I had almost convinced myself that I had gone to the wrong funeral. Imagine that. They locked the doors and here I was stuck...thankfully I was wrong and Rebecca and family entered.

Well I must say it was actually really nice-nice words from her friends, and the priest was ok. I was in the back row (typical music industry approach eh)...anyway it was nice. So I sang some hymns with a passion, didn't even need the book- that's what happens when your Mum was a sunday school teacher, it all came rushing back. I'm sure the priest smiled at me, you in the back singing so loudly. It had a nice feeling about it, she was a good person. At the end of the day, when I go, if someone just says 'he was a good person' I'd be happy.


---
June 7th
A Hong Kong woman has lost her legal case against a hair salon. She claimed the salon made her look like Osama Bin Laden, when she wanted her hair to look like Julia Roberts!!!! 'Every hair stuck out and it looked like an umbrella that couldn't shut' she said. Sounds like mine in the morning!!!!

Have a chat to Bic in NZ, she enjoyed the St. James gig. She tells me that 'Get some sleep' is the #20th song for airplay in N.Z. It's released in about a week. People should take a leap of faith with 'get some sleep', grab a copy, you won't regret it.

Over the next week the cover for the third F/16 book- GLAMOUR will be up on the Rocket Pocket Books website. head to: http://www.rocketpocketbooks.com Interesting, this week BANG! eclipsed Hussy in book sales. So if you don't have BANG! yet you can get copies via F/16 merchandise area or the RPB website.

Mark tells me I shouldn't be mentioning this yet, but I have a good feeling about it, looks like there is a chance that we may be working with Kylie (Minogue). The wheels are turning...so hopefully.

Remember a few months back I was talking about deceased Australian artist Howard Arkley and his tram that was covered in computer 'dots'. Well the Melbourne Age newspaper tracked down the Arkley 'dot' tram. They found it in a paddock in North Melbourne.

In the next 12 months Australia's population will hit the 20 million mark. That's still wonderfully small by world standards...and minute for a country this huge. It's a good thing.

Watch 'Escape from Alcatraz' on DVD last night...Clint is just great. Always a good movie.

Very frisky, wild sex all night- too much information!!!


---
June 8th
Hear from Tiff Bardot and she should be in Melbourne soon, will be good to see her again.

Sleep in a bit, it's a Wintery Melbourne day and pick up even more leaves.

Spend some of the day on the computer, the afternoon I'm making up all these Bardot packs for the Childrens hospital, thought the kids will like them.

Finally get SFX off Mark, Jane sent it over days ago...had to pry it out of his hands. Her interview with Colonel O'Neill - the wonderful Richard Dean Anderson isn't as bad as she made out. (I still think he's better then Wesley ..Jayne! *grin*).

Better sign off, Deb is having a well deserved break, so I'm not sure if she will get this up before she heads off. [ed. note: you just made it!!!] Have fun Deb.

Keep loving life.

Peter

---
If there are any problems with this site, please contact webmaster@aswas.com.