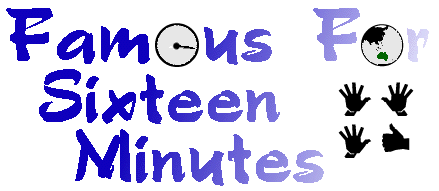 The Life and Times of Peter Green
Archive: 7 October - 20 October 2002
---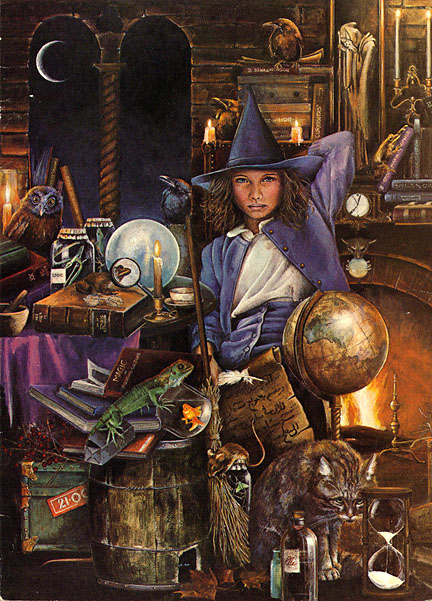 To the diary readers...Happy Hallowe'en and a magic Samhain to you all. Have fun. Peter


---
October 7th 2002
We finally get rid of our old fridge, the collectors come and send her on her way. I find a note pinned to the door that one of our neighbours is interested in it...its a lot of repair work so it goes with the trash. Our new metal fridge is pretty darn funky....for a fridge.

Some interesting album charts this week. YOU AM I's "Deliverance" did ok, not a high debut like previous releases, #12 nationally- it's such a great album....and Marks theory that really bad crap charts high is proven right again. It should be top 5.

Meanwhile the Stones Best Of '40 licks" debuts at #3 and goes Gold, it has a few new songs, one is ok, Keef's reggae tune is dreadful (again) he needs to get over his reggae stuff....go back to being Keith Richards. Still I'd rather have The Stones at #3 then some boring old tosser like Billy Joel or some rap crap.

Proving us right that indeed we make the correct choice by saying "NO" to working with the new Popstars Show winner, his album debuts at #49!! That is pretty torrid, but so is the album. Yeah he is a nice guy, but doesn't mean his music is any good. Makes Bardot look brilliant....so we thank him for that. $10 anyone that it will drop out of the top 100 next week. Feel sorry for him...truely one hit wonder. (and only just). Wonder if Warners are having any seconds thoughts about the future Popstars signings- I know I would be.

Hey good start to the day- walk in feeling kinda sporty and instantly win $61.00 on tattslotto- always a good thing. Not really into gambling but Lotto seems to always pay me some $ when I take a chance. You all know I'm going to win the big one soon...that will really annoy a few people. *grin*.


---
October 8th 2002
Jayne mails me the latest SFX magazine and the Girls of Sci Fi special edition. One of the main things I enjoy about SFX is the quantity...really packed full of info. I think we have nearly all the issues. I'm sure I'm Jayne's charity case or good deed of the month...much appreciated. I find myself reading it every day..just bits and pieces.

Grab one of the DRIVE RIGHT bumper stickers from the TAC, it's a good idea and should be supported, so many bad drivers on the road, plus you can win some cool prizes. DRIVE RIGHT stickers available from all post offices.

Lisa calls from our arthouse Tshirt company and tells me that the full run of Tshirts I commissioned have totally sold out. What already! I did this great GOLF SUCKS Tshirt design and they printed some huge amount, and all sold...in 3 days. Wanted to give Hessie one so he could wear at the golf club- but then again most Golf players have no sense of humor or maybe they do- after all they DO play Golf (ahem). So we have some extra cash, and we had an idea that it would be nice just to send a few charity's a bank cheque with no details of who sent it- so we are thinking of places like the Aids Foundation, Greenpeace, Breast cancer and some kids charity. Hopefully we'll sell a few more GOLF SUCKS Tshirts and be able to keep doing this. Money from nothing is good, and in the end I'm sure some good Karma comes our way.

Last episode of Aussie show CRASH PALACE tonight, it's rare that cable spends money on shows like this but C.P. was fun- we get a lot of emails from English Diary readers who watch it. maybe it will have a season two?


---
October 9th 2002
How strange we have to buy a video recorder- we have gone through four in the past 2 years...we need it to play the videos on that we are converting over to DVDR. As a protest against SONY we buy a JVC model. Mark has been archiving so much material - he's getting really fast with transferring to DVD.

We connect with two very very cute Punk girls at Babble in the morning, they have breakfast with us- nothing like a double date. We get along well and hey they dress well and are nice and smart.....there must be something missing?

October marks the return of Rock. Rock is no longer dead, just ask anyone between 16 and 19...Rock is back as is the guitar. About time. been seeing a lot more bands just going off in clubs, with the Full House signs going up. England's NME magazine just ran a piece on Australia and it's music scene saying it is the Rock Capital of the world (if a country can be a capital) but finally NME say something good...we'll be their favorite flavour for what...15 seconds (: Now if SFX magazine said Australia was the Sci Fi "capital" i'd be more impressed.


---
October 10th 2002
Show the Baroness at babble the marijuana trading cards, and she disappears leaving Mish to make our coffee's. He comes back an hour later with a full box...I lied and told everyone each card was scratch and smell. (: There will be lines of school boys scratching bubble gum cards to get a cheap high!

We finally track down the master for the "living in the 70's' clip for the Skyhooks DVD. Artwork came in and ok it is good to see my name as director and Mark as assistant director on the project- hey that's why they pay us the big buck$! (yeah right).

Peter O'Doherty calls, just to make sure that we are attending tonight's Dog Trumpet show at the Cornish Arms. The Punk girls are staying at home, they have all their fishnets and ripped tops to iron, so I'm going along with the sometimes Gothy Miss Bec.

We arrive on time to catch Nick playing, he runs the Cd label for D.T and is also the bassist for the band The Lemonheads. Sit next to Sue O'D. and Pete and actually enjoy Nicks songs....he's fun. Hessie comes on over and sits with us- Paul is wearing a nice selection of hats when he plays...have to control my laughter and he still makes me chuckle- God bless the Paul Hesters of the world. Paul tells the Billy Idol story from a few days ago, when Idol comes out onstage at the M1 show, and he's waving his fist 'are you readyyyy to rock" type thing and the sound doesn't happen, something to do with USA power/plugs etc...and here's Billy on his hovercraft and not rocking one bit.....Paul tells it better and the Cornish Arms crowd loves it. Hessie plays a few songs, my favorite is "Happyland" and that will be on the upcoming NUTS solo CD.

Dog Trumpet who I do rave about here are everything I like about a group- quirky, cool vocals, Reg with a great sound wah wah pedal....and a swag of top songs. Pete mentions that it is a CD launch and you can get some CD's from....oh what the hell , i'll do it...."from ME".... he grins and gives me some CD's....so through out the show punters come up and swap some cold hard cash for a new fresh Dog Trumpet CD. Money is just ...well money but good music is rare...so if you want to take a challenge and jump into the deep end of the musical pool...track down the self titled Dog Trumpet CD (available on Half a cow...and yeah they should have a website).

"The Jesus Song" is a fave on both the album and the live show...you can spot the Catholics in the crowd *grin*. Rebecca dances the night away, it's one of the best things about Bec, fu*k whoever is in the room, I just wanna dance....most people are too inhibited and they may have happy bouncing feet but they are still sitting in a chair...I dance to one song..I am lame tonight. Paul jumps up and plays drums on one track....and the D.T.'s are called back for an encore from a small passionate crowd.

Rebecca grabs me from a huge piece of space art that I consider..."No more art"...phew saved by the Booth. (Thank you). We raid the band rider, the beer woman and the beer. By a round of Glayva which nearly does everyone in...but it's a nice shot. Home by 1.00. A good night.


---
October 11th 2002
Boring day- pay bills like everyone else. Electricity bill is great though, there has been loads of sun, so the solar panels have created about 60% of the power here at home...and heading towards Summer- the power bills will be getting smaller. More proton bombardment please.

Rosemaree drops in a Skyhooks update for the DVD, so we start our PR for this from October 18th till release on November 18th.

Head to the bank and mail off my final payment for Rosaleen Norton's THE CAT. They are jetting it to us next week by sky courier...wow , it will need a pretty good frame, museum glass. I call the insurance company to movie up our policy on art works. The multi security systems throughout the house are good ...though Cosmo the rabbit still can't get use to the death laser.... but still it's good to be safe then sorry.

Crombie calls by and picks up an items Neil has donated for a Children's Hospital charity auction...Crombie tells me he really likes WINGS off flies. He should he looks great in the live shots. The book is doing well, we should be at break even mark by Christmas. Then again if we sign our distribution deal we should be sold out by Christmas. That would be interesting, it could make the Xmas Best Sellers list. means I would be the "noted author/photographer" and Mark would be the "reluctant in demand photographer director"....or you could just call us Tosser #1 and Tosser #2. The day we start embracing titles is the day that you the reader has permission to hit us with a rather large piece of Baltic pine!


---
October 12th 2002
In serious writing mode today- am working on book #4- GLAMOUR... about 2 hours a day, that's as disciplined as I get. It's all about balance, % of words per page, placement of photos and images...chop out the waffle (80%) and add some extra stuff (10%). The pre orders are good- and I think Deb will have Glamour on the merchandise page by the time you read this. I like the idea of it being a Christmas gift for friends....you know for the person who has everything...you give them "Glamour" and confuse them totally.

I like it when people go "what is this book"...my Mum doesn't even try and explain my books, she just smiles and says "that's my son". She has the sense to know who I am , and how close we are.....thankfully our families are not that silly that they hang on every word that is written here! is anyone?

The Famous for 16 Minutes diary is fast approaching it's 170,000 visitor, people come back- mostly for a laugh, some for intrigue, some because they have put the wrong word in their search engine...thousands because they lust after me (yeah right) and thousands because they lust after Mark G. (but only when he is wearing that fake furry top and saves chickens in Peru..."woman want a gentle man that dresses well!" (Quote from Fran). To be honest I have no idea why so many people have visited the site. If you want to see where people are from- head to the tracker logo at the bottom....(the purple circle) and click on that...and then Geo-tracking... it gives you a full country by country break down. That is the thing that blows my mind a bit- where people are reading this.....anyway thank you for bothering for what ever strange reason.


---
October 13th 2002
Rosemaree's Sunday gathering at Babble is always fun- we get table one by the window- they've just added the large sun canopy's for Summer, and they will need it- you can tell it's going to be a hot Summer this year.

One of the punk girlfriends comes up and gives me a rather un-punk like kiss, we are going mountain climbing in a week, and they have assured us that they won't be wearing their PVC's. (One of them has won several contests so they are pretty strong and use to hanging upside down off rocky outcrops). Hey our kinda women!

Talk to Rosemaree about the sad deaths in Bali, the world is really turning into a hell, it will hit home here because of the amount of Australians. I know a lot of people are wondering if John Howard's saber rattling with Bush has just increased Australia as a target. What do you do though- ignore terrorism...just so sad that so many people who had their whole lives ahead of them had it snuffed out. Feel sorry for Bali, when we were there last, the tourist trade was a massive part of their economy...Bali wont be destroyed but it won't be the same for a long time. Thought it was good that John Howard made the extra effort and connected with the people- I know I usually think of Howard as a bit useless but every so often he proves that everyone has a good side. Australians do unite better then any other country and things like this just show how strong the Australian spirit truely is. The i.d. process around disasters is horrible and time consuming, that will be the hardest thing for many family's. Very sad times.


---
October 14th 2002
Spent most of yesterday afternoon transplanting our organic tomatoes, and then straight onto writing. Still trying to stay disciplined, two hours a day and was happy that I managed three hours today.

On Winona was a bad girl today and had a no show in the court at L.A., for the start of her trial. It's like avoid this at all costs...she's making it worse for herself.

Charts are in and bizarre, little Johnny Farnham's album only debuted at #2 and not even gold. That's unheard of, he always goes to #1...maybe the public really are over him. All that publicity doesn't seem to be selling many of his CD's.

Get a parcel of photos from Isabelle in France, photos of the wild cats at the bottom of her garden, and they have just had a little baby kitten- who is so fluffy- what a cutie.

There was a rush on copies of the diary books today, both Hussy and Bang! continue to sell, every day for the past few months we have sold at least 3 or 4 copies through mail order, still no idea why but it feels pretty special. Hopefully the third diary book GLAMOUR will be embraced equally as fondly by the readers. Thanks guys!


---
October 15th 2002
Morrissey played the Forum tonight, as camp as ever and the crowd loved him. The set list is interesting, covers all eras. Will be interesting to see how he performs at LIVID on the weekend.

Give Mr Yeti a call and drop in for lunch. Go to one of the regular spots and I am big bloke spoilt with food. Hey lets face it, with the amount I eat I am probably the cheapest date in town. I tell him about Toon gallery as he is desperate for the signed hard cover Ryden book- and he is lucky, scores their last, signed in the limited box and a magical framed print....yet another Ryden groupie joins the fold. All good. Talk to one of the girls about my Norton art and she is pretty excited....and starts the conversation with "do you know how rare Rosaleen Norton art is...?". I simply answer "YES". It's a nice relaxing day with one of my best friends, just seems like we are always on the road, and days like this are rare.

Check the charts when I get home, and oh boy someone owes me some $, Scott Cain the Popstar boys album dropped from #49 to #123, going , going, gone. ARIA awards are on tonight, a few people offered us tickets etc, but apart from the party they are a bit boring. Can say that it was a good awards this year though- and such a huge % of Australian content was really nice to see. The person who did the live sound for the show should be shot- thought it sucked- with the exception of Kasey Chambers and Grimspoon who sounded great. Oh Holly Vallance just how fu*king dreadful are you- lip syncing and such pissy dance routine and what were you wearing. Kylie has nothing to worry about, hell Kasey has nothing to worry about- Miss Candee singing Moon River has nothing to worry about.

Kyles scored the most awards- biggest selling everything, she's looking more "mature" which is ok...though Kasey Chambers won the crowd over, and can I tyell you that kasey and her brother are just the greatest bro and sis since Peter and Jennifer Green. Such good friends- nice to see. He has a great soul- look into those eyes if you don't believe me. The church may preach family values- everyone should look to the Chamber clan for the real thing.

TaxiRide sounded like shit, George were as boring as ever, Nicky Webster copped the usual jokes and jibes- can someone tell me if she really knows that the MC's are hanging it on her. Felt a tad sorry for her this year...at least she didn't look like a 15 year old hooker this time. Kelly Osborne was great, and did she really call Natalie Imbrugia a C**T wow about time. Sorry Nat you are just a cheap arse groupie that's had too much work- Holly Vallance is just a clone of you. Gi Kelly that's all I can say(but please get rid of that black bob haircut).

No You am I...that was weird and they should of been on the show just to flog that great album....Silverchair- great that they played the song was average the orchestra a waste of time- they should of rocked not whimped out. Well despite the above I did enjoy the awards (GRIN) seriously and they were only 20 minutes over time....and we can blame Olivia for that. Oh and final comment, Bill Cullen are you offering all you can eat lunches at One Louder management- what's with Alex Lloyd and that girl from George- talk about eating your royalty's ... brilliant to see Bill and Edrie on tv- looking cute, unlike Alex and Ms George. The other cute couple was Greg Skyhook and the lovely Ros- having a smooch in front of the cameras. Wow sounds like I hated the Arias....opps! Oh Selwyn was forgettable that almost did. See I just remembered now....next years will be even more "impressive" I'm sure. (ahem).


---
October 16th 2002
Head into the city for a radio interview for "Wings off flies", as I've said before I like radio, far more relaxed and I can be me, whatever "me" is. The interviewer was good, obviously went through all the shots in the book. We talked about the lack of cropping, and that nearly all shots are full frame. From memory I think the only photo in "WINGS" that was enlarged was one of Eddie Vedder, the colour shot , taken from the group shot. I like full portions when it comes to photos, , the "extra" objects in the background or the edging can sometimes add so much more to a shot. A stray stage light or venue signage.

I agree with people like Billy Name from Warhol's Factory, in many ways the invention of Tri-X film did change the photographic world. It was fast enough film to allow one to shoot in available light. That while Nouvalle Vague period came about because people didn't need to light a studio or an area- they could simply aim and shoot and that was mostly due to fast film. So this interview was good, more about photographic style and less about the celebrity that the camera caught. I think the interviewer was slightly amused by my excitement of locating a Zenit-E Russian camera the other day, at one of those cheap Price Converters stores, will have to go buy it- I think it will be there still. It was the same model as my original SLR so I'm going to purchase it and take some future band shots using it, loaded with Tri-X. It was the perfect camera for my B&W shots- no idea why- could of just been a fluke on my part.

After wards I call in and see Vali, John is back from Ireland- his hair is growing out of control. He's off for coffee and the studio is nice and peaceful. Vali has started on her next hardcover art book, it's taken awhile. I chat about a rocket pocket book possible project- 'Hidden Vali" and she likes the title...no idea if it will happen. She's good, gives me some stick- some of it I take , the rest I hang back on her- after all she is a 70+ year old lady and deserves my respect for even getting to 70. We talk about her leaving Australia for the first time, she left to pursue dance, not art. We talk about Rosaleen Norton and Vali, Vali has never been a big fan of Roie, think that is because of people's desperate attempt to box people together- they do the same thing with Vali and Mirka Moira- as far as art skills, I truely think Vali is the best out of the three...but Roie holds a special place.

Home to find that our old gig friend J.T. has ordered a copy of 'Wings off flies", always feels good when mates buy it- kind of like they appreciate what you've done...it's good. J.T. went to so many gigs with us, she use to climb out her bedroom window and escape to all these pubs with us, all of us were under aged and there in the front row. Forget the booze and drugs, music was by far the best drugs we took.


---
October 17th 2002
Deb V. rocks, has my VIP's for Morrissey at LIVID this weekend, should be good, her stage is the Big Top, and with Melbourne's uncertain weather that could be a good thing. She told me that Morrissey attracted a lot of young girls to the show- which is kinda funny, as he use to attract cute boys at the Hollywood Bowl (think Mozza would prefer the second choice). So many girls are into The Smiths- maybe it's the Meat is Murder tag. Anyway thanks to Deb I'm going to be a bit spoilt.

Call the Yeti and no one answers, so kind of give up, know he's off snoozing. He's off to Japan soon with Taxi Ride- hey Yeti give our love to the much loved Jen- in fact bring her back in that roadcase for us.! *grin*.

Head to Amigo's with Marky for a quick Mexican snack. Call into Sanity and are horrified at how much they charge for their DVD's- 'Panic Room" is $4-$5 more then the RRP, we don't like Sanity. Have a look in Sanity magazine and someone penned a really nice letter about "WINGS"...kinda made my day. We seem to be making a few magazines these days. Can that be a bad thing.? Post off another $1000 cheque to American Express, bills bills bills.


---
October 18th 2002
It's a hot windy day, one of those days where you know a bushfire could easily spring up from nowhere and cause major destruction...lots of trees crashing down, thankfully ours are still ok. Notice new leaves springing up so it's full circle again...Spring has sprung.

Read a good article on The Datsuns today (NZ band) it's in the EG (The Age). basically about small town NZ and a leap of faith- good article. It's Jackies birthday today, so we all jump out at Babble and surprise her- naturally she hates the attention.

Dylan from Mushroom N.Z. calls and the Enz DVD project is going ahead full steam in N.Z. They are trying for November 11th release but I still think it will be the 18th. Some other plans but we'll have to wait and see. Mushroom NZ are very passionate about the Enz- they have just remastered History Never Repeats (Best Of) CD- special slip case etc etc so that will be re issued in time.

Meanwhile in Australia the SPELLBOUND double Best Of just hit Gold status by a mere 4 extra sales. It's a project we have been working on for ages and the main Enz catalogue piece- so for it to hit Gold status is really nice for all of us.

OK here are our favorites for the month.

Fave Film- "My Mother India" by director Safra Uberoi (showing at Melb. NOVA Cinema).

Fave DVD- "Panic Room"- Jodie Foster is just brilliant.

Fave Food- organic Coconut Cream Slice from the Sydney Rd Health Food shop.

Fave Object- "The Cat" painting by Rosaleen Norton

Fave Saying-"From Bad comes Good"

Fave Clothing- Nature Sports cotton boxer shorts....and "Golf Sucks" Tshirts

Fave CD- You Am I- Deliverance

Creeps of the month- Religious Extremists.

DVD Review- "Panic Room"
Fast action movie, dripping in suspense ,directed by the wonderful David Fincher (he directed 'Fight Club' & 'Se7en').

Jodie Foster gives her usual high standard of acting and the girl that plays her daughter Sarah (Kristen Stewart)is equally excellent. The intro credits are truely brilliant, you'll have to see them to know what I mean, just adds a whole new dimension (literally) to presentation. David Finchers camera styles also make this movie rather special- he does it so well and deserves to win all awards for directing. The movie almost makes you claustrophobic as Meg & Sarah are hiding from home invasion in their steel sanctuary known as a 'panic room'. The three criminals want the bearer bonds hidden in the floor safe- which just happens to be in the Panic Room itself. The pounding with the sledgehammer on the steel door is as stressful as the depth charges going off in any submarine war movie. It's a great movie for those nights where you just want to stay at home and chill out....or get a bit freaked out. **** stars.
Out on Columbia Tristar. 107 minutes. Sadly no "making off" doco...but I'm sure C/T will scam it onto the "special edition"...at some point.


---
October 19th 2002
Put the big Peruvian blanket out on the wooden garden seat and read Collier Schorr's Interview with Billy Name from The Factory. Really good interview and Billy is pretty sharp and has a good memory of Warhol's Factory days. he he survived and that alone says a lot.

Just under two weeks to Hallowe'en, think we might have a small BBQ at the house, have to buy a box of instant cobwebbs and masses of carved pumpkins. American pumpkins are so much easier to carve- you guys have it easy. Got to celebrate Samhain (Hallowe'en) every year- the start of the witch year for many people. It use to be the night of great orgies with fires burning on great mountain tops from Sweden to Italy, Ireland to Russia...with concourse with devils and friends. Well a few of our friends have been Devils (eh Bec) so a BBQ id perfect (grin). I like Hallowe'en, not the goofy American celebration (oh that's fun too) but the more Wicca version, seems to be a time of great love for many people. Also the odd idiot who thinks they are the next anti christ and burn down people's churches- which there is no need for- every so often you get some moron who believes their own B.S. For many Back Magic is the practice of evil for evil's sake...and is so far away from what many Wicca's are, and kind of lame when you think about it. Cop out. Anyway Hallowe'en BBQ methinks and the only spell I'll be trying for is to keep the rain at bay. (:

Head off to LIVID 2002 festival in the evening. Long before Big Day Out, Homebake , Rumba and M-One there was Livid. It's LIVID's 16th year and I really like this festival. Get to see a few people play, part of Oasis's set, which was good, not brilliant, just good, I can understand why they are only popular in England these days, some of the fire in their belly has gone-maybe they became too rich- they do need to get over the "we are the next Beatles" crap- bit over it. Powderfinger were really good, played well, liked a few new songs- 'rockin rock' is that what it was called, is good, got side tracked into the Loudmouth stage area, and watched Sum 41 and a bit of Unwritten Law- crowd was going for it- Aussie kids going off.

Made it to Deb V's BIG TOP stage and got to see John Butler Trio perform- I love the album and the EP, but I got a bit restless, possibly because Morrissey was next. Was moved to this really great seat area, felt very spoilt- front row side stage, with heaps of space around me....the crowd were really in Morrissey mode...my spot was kinda cool as I got to see the band and Moz before he came on. It's been awhile since I saw him play that Hollywood Bowl show, he'd put on a bit of weight, which I kind of think suits Morrissey...a few familiar face sin his band still, and the drummer is really exceptional. He has one of those Noel Crombie giant Gongs onstage and he can play it...just excellent. Morrissey starts the set with "I want the one I can't have"....the brilliant "Suedehead" is next....I thought "Everyday is like Sunday" was a bit average, considering how brilliant it is. Loads of banter with the audience, as camp as ever, he just made me laugh. "Crashing Boares", "Meat is murder" which all the young vegetarian women seemed to get into...."Irish Blood, English Heart" and I think the set changed a bit...as "November spawned a monster" was shuffled about and brought up the pace. Morrissey throwing his shirt into the crowd. Quite a few other tracks...the encore "There is a light that never goes out"...which I was over the moon- now I've seen both Marr and Morrissey perform it.... Moz leaves the stage 3/4 of the way through and lets the band finish it... his fresh stage towel waiting and he wraps it around his head like an old lady having a blue rinse put in her hair (all this away from the crowd)... it was such a Morrissey thing to do. God bless him. God bless you too Deb V. for water, the effort, hanging out, Moz's set list and getting me vibed for this show. In the middle of the set I remember thinking, how similar Morrissey is to Phil Judd...if Judd would of continued to pursue a musical career (live) he could of been really interesting, same dry sense of humor, same dress sense (grin) that pudgy extra weight...he could of been N.Z.'s version of Moz...you just spot some Juddisms when Moz performs. In a good way...made me laugh thinking of it. I couldn't imagine Phil throwing his shirt into the crowd though. *grin*.

Anyway good show...may LIVID continue to grow strong.


---
October 20th 2002
Nice day in Melbourne, sun is out the birds are a chirpin' my organic tomatoes are growing like crazy, I'm going to live on the computer for part of today. Blew a few days of writing so I am going to put the time in today. Am going to head up t the main park for a bit of a run, stretch those legs.

Just over 9 weeks to go before Christmas- have been controlling the urge to start Xmas shopping...will wait till November 1st. What a year it's been, seemed to of done a lot but it is a bit of blur in parts.

That's it for me for the moment... am going to send this in as it is, not going to check for mistakes ...hey it's Sunday a day to be lazy *grin*.

Peace!

PG

---
If there are any problems with this site, please contact webmaster@aswas.com.