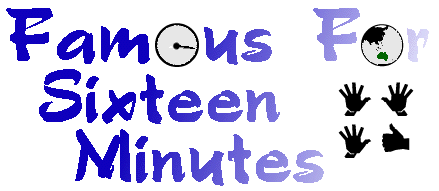 The Life and Times of Peter Green
Archive: 10 February - 23 February 2003
---

VALI MYERS
1930-2003
Artist, Dancer and Friend
---
February 10th 2003
At home and seem to be living on the phone today. Turn on all the remotes around the house so I can work and not have to carry the phone around...even up on the balcony they call..no peace, they call and call.

I'm covered in cuttings from the huge balcony baskets, all the dead summer flowers snipped back. The printer man is down on the street I can see him, he can't see me....I use my 'Godly " voice..."Are you after me". It clearly startles him and he looks about unable to see me. I save him a call as he was just about to mobile me up. He's got all the roughs from the pages of GLAMOUR. I mostly look at the photo captions as I hate reading the text..I know, I know I should check it after all it is a book not a school project but I've read it enough. It's as is...and hopefully makes some sort of sense when it's released. This one has taken ages. Not far to go, binding is the next step, we use the expensive stitch binding so they'll never fall apart.

Hester calls, sounds a bit blue, we'll catch up soon. He's continuing on his solo CD...that part of the conversation seems to make him happy.I keep playing a rough in the car, love this solo CD.

Neil tells me that Lisa will be playing The Wiltern on the USA tour and maybe a few other gigs, hopefully that means her cat is a bit better.


---
February 11th
Well Star Trek NEMESIS debuts at #1 on the Australian movie charts, bumping off Eminem's movie. Yey Sci Fi geeks win out. I guess this is the only country where the Trek movie went to #1. (#2 in the USA).

Try to link up with Dan Kelly to collect my Bic Runga Platinum album award, he has been carrying it from NZ and other areas. I didn't realize that this is the same Dan Kelly who's debut EP was single of the week in this weeks beat and InPress magazine. He told me he was releasing a single, and I kind of went "Oh yeah"...OPPS. It's actually a debut EP and it's called MAN-O-MERCY. His band are the Alpha Males...have to grab a few copies- he seems like a nice chap. I feel a bit silly- my mate Deb V. pointed out that he was THE Dan Kelly. (Duh PG).

Hear from the lovely Katie Bardot who is in Sweden songwriting...ok she is buying some boots too...sounds like it is cold.

How happy are we- BUFFY RETURNS at long last. Forget the War, Sex, Drugs and R&R...it's Buffy...I will happily sit in our underground bunker watching the Buffster till the end of the world. Wow Dawn is getting tall- it's her Giraffe like neck...all the better to bite you on dear Dawny! Good show, and for those who don't get it- your loss.


---
February 12th
Nick Seymour calls by in the afternoon. His first visit to this house, we've always been away when he has returned to Melbourne. he calls me up later and tells me the house is just lovely and brilliant. Very lucky boy...we had to throw him out on the street to make him move.

It was great to see him...nice to hang out and really fun. he's back to Ireland in a few days but you can tell he has a hankering to come back to Melbourne and spend more and more time.

I drive him to the 4 wheel drive shop, where his car is being repaired, and we have the best chat. he's really good, that little bit of anger has all but gone from when C.H split, and really you can't blame him most people who can see a future in the band at the time where a bit shell shocked. Anyway was good. he also collected his copy of WINGS OFF FLIES- "this is great, really good" ....we laughed at the early Crowdies shots- Nick looking like a long lost member of the Pet Shop Boys...I keep saying Neil is a gay scout master in the early shots...hmm I can imagine how tragic I looked at the time..so i'd better keep quite....WINGS is doing well we've reached the half way mark with sales so for those who asked, yes it can still be obtained. Once it sells out there won't be another pressing, it's a super limited edition.

As I drop Nick off I spot a huge flower shop, been wanting to visit this one for awhile, a massive collection of plants. Mostly buy Ivy Geraniums and some blood'n'bone for the Vampyres living in the wine cellar..ok for my tomato plants. The Ivy geraniums can take the heat on the balcony... plus they look brilliant.

I arrive home and Mish gives me a call to let me know the sad news- our friend Vali Myers has died. I tried to be really strong on the phone but for a short time I just couldn't talk and my eyes welled up with tears, I think I muttered "I hate this shit" meaning crying, sadness and death.

I knew she was going to go, but knowing and it actually happening are two entirely different things. Mark was great as always, my best friend, my rock, and he knew just how special she was, I think if I didn't stop he might of started.

Of course my timing was great too, our annual tenants meeting for the body corporate, and I promised I'd attend. I found some huge black shades after trying on several pairs that made MG laugh....I felt far more like Jackie Onasis ...and I understand why she wore such big glasses as they are great to hide behind. My head was rather light, and I kept drifting, like the anchor that grounds us all was dragging along the bottom of the ocean... couldn't focus...and God knows if I voted for new metal federation fences and what new colour scheme for the heritage houses...

I was so glad to be home in my house...had a drink for Vali like so many others would of done that night, lit a candle on the balcony with a photo of her and Foxy...and thanked her for coming into our life. She was a friend and an inspiration. It's how I want to be when I'm in my seventies, not sitting around in some shitty old people's home complaining...God just let me keep my passion (and good fashion sense! *grin*). God speed Vali...and I know you are watching over me and I didn't say the "L" word once.


---
February 13th
Most of today is spent with people calling and emailing, Vali's friends run deep and it's nice. Not sure if I want to see anyone though, too much of a reminder...my head feels like an empty sock. Mish must be exhausted as she has taken a lot on.

Just remembered that Neil plays the wonderful WARFIELD in San Francisco tonight. What a gig, San Fran is superb. Hell this tour is approaching it's end. Find out from a Pixie that a certain crew member was left on the bus asleep in his bunk after everyone else had been dropped off...the bus driver almost had a heart attack when he popped out of his bunk while the driver was cleaning the bus. How funny...the joys of touring and getting worn out with that horrid flu. Thanks Pixie.

Paul C. brightened up my day. A huge parcel of Alfred Hitchcock DVD's arrived...most of the one's we need. Some people are really kind ,and feeling a bit blue today so it made me smile. The Hitchcock DVD's are great and really worth getting, look around as the prices vary... but be warned you get addicted to them....such time capsules as well. Just great.

OK was that you ol' Foxy one...was in the bath soaking away the worries of the planet as us Gryphon's always do...my Italian candle with the Virgin M. on it came crashing down and shattered into a million pieces. I've had it for years and it's never broken....made me go all spooky. Hopefully that was just a final goodbye...a peck on the cheek with that prayer tattoo'd lips would of been far more appreciated!!!!! Bad! But forgiven. Spooked me just a bit too much.


---
February 14th
Wow some very cool jewelry samples arrive from Deb. Earrings to plastic belly bars. I love the blood red ones, The eyebrow barbells are incredible, will be wearing mine for that "special occasion"... maybe for the upcoming Pearl Jam show. So if you are after a present for someone who likes bead rings, or needs a new eyebrow bar or belly bar check out the site. www.9ofCups.com Just discovered a packet of toe rings, ..with crystals. Good quality too Venetian Glass I think. Anyway good present for that special someone.

Head into the city for the first RALLY FOR PEACE. I know these are happening around the world over the next week. So Melbourne is one of the first, I hope the public support these Rally's. Just from talking to people daily nearly everyone does not want a War. It just seems that the PM's and presidents from Australia, UK and USA are rushing into this far too fast. Yep Saddam is an evil bastard and should die, but innocent Iraq's shouldn't, it's morally wrong. Mark says he is going to march as well, which is so cool. People always make excuses why they didn't, like all things in life if you really want to do something, then usually you can.

When we arrive in the city we get the feeling that something is stirring, either that or it's a busy Friday. We head to the State library and suddenly realize that this Rally for Peace is huge...Swanston street is full of people. I am talking packed. For a Friday, it seems like everyone has made the effort, and the final count is something like 120-150,000 people. Which makes it the biggest march ever, beating the Vietnam protests of the seventies. The haunting sounds of a air raid siren rings out and the crowd is quiet...and it messes with my head a bit. It's the sound that the Iraq population will be hearing time and time again I think.

Some great speakers, and a very passionate crowd...loads of signs and thousands of parents with their kids- after all it's their future. It takes an hour to march down Swanston street, usually it takes 15 minutes walking... and I hope the other Rally's around the planet are equally as passionate. The people elected John Howard to represent John Howard. The people of Australia have not been asked about this War- we have been told this is how it is. The majority of people do not want it, but J.W.hoWARd is not listening..his ears have left the building.

We run into Mardi and the Hester girls with their No War signs. Good to see.


---
February 15th
You go Travis...swing on that vine. That lovable Calvin boy of ours (meaning Australia) Travis is playing a young Tarzan in a new TV series. He'll do well and you just know that Calvin will release a new style loin cloth to match.

Expect many more Heroin deaths over the next year, since the Taliban have been kicked out of power in Afghanistan, Heroin sales have gone through the roof. The one (and probably only) good thing about them is that they banned Heroin and when Afghanistan was liberated, so were the smack dealers. Already a higher grade smack is on the streets in Melbourne and they just expect it to get worse worldwide.

There must be some good news today.....no the world is just a bit dark.


---
February 16th
Nick Seymour departs, he'll be back in Australia this Winter...he has that new pot bellied fire to use.

Miss Belinda calls and is in Melbourne soon, working on her demos. Katie is freezing her butt off in NYC, working on songs and hopefully about to sign a deal (touch wood).Tiffany is connected with Warners and Sophie playing the role of Marilyn Monroe in some US backed movie. That just leaves Sally Bardot....where has she gone?

My friend delivered Pizza this weekend and all of the Spice Girls answered the door....it's not a reunion just a pajama party at Posh's house. They wouldn't let me stay as I have been sleeping a la nude all week.

Skyhooks songwriter/bassist Greg Macainsh sends me his "all time favourite" Skyhooks Top 10. The 'Hooks website has asked Skyhook fans worldwide tos end in their 10 Fave Hook songs, so I thought it might be great to see what the main songwriter of such gems thinks.
Here is Greg's Top 10. The 'Hooks website is located at: http://www.aswas.com/skyhooks/

1/ Living in 70's
2/ Is this America?
3/ Women in Uniform
4/ All My Friends are getting married
5/ Somewhere in Sydney
6/ Bondage on the Boulevarde
7/ Jukebox in Siberia
8/ Loves not Good Enough
9/ Kooyong Dollar
10/ Carlton

Some of my favourite tunes are on that list. What a great time to be a teenager, bring back the seventies I say! Gawd I'm starting to sound like a few of our friends....


---
February 17th
Last gig for Neil and the boys and then everyone heads home -nice and safe. It's at Vancouver at The Commodore. Sounds like it's another sold out show. Been a really good tour this one, shame I had to miss it but with tour it's a one out of three and usually depends on budgets etc. Loads of work at home that we do, and a lot of tour info etc is recycled via us. One small cog in a big wheel.

Robin tells me she has started reading the F/16 diary site, makes her chuckle, that's a good thing....I keep reassuring her what she reads isn't the real me...Trudi and Robin know the real me...I'm far more scarier in real life.

Angus Young and Malcolm Young of AC/DC fame brought Marianne Faithful to the Rolling Stones Enmore Theatre show in Sydney. The AC/DCers jumped up for a play too on "Rock me baby". Jagger telling the audience "welcome all my ex lovers and new lovers". Such a sweet talker...or is it those lips and hips! Keith makes some drug comments and the Aussie media take it to the extreme and it makes the front pages, talk about a slow news day, give the guy a break...some people take comments far too seriously. I'm just amazed that Keef has lasted this long, god bless you Keith Richards you were nice to me when I worked for you...it's all so silly.

Split Enz are back on the Australian charts with the "History never repeats" 30 anniversary CD. It debut on the top 200 at #71 (#13 on the Australasian artists chart). Mushroom expect it to jump next week as they have been doing some regional TV adverts. The album is now Platinum here.


---
February 18th
Witches beware.

There is still a clause in the 1966 vagrancy act that witchcraft in Victoria is illegal. Sorcery or conjuration is a guilty offence. $500 minimum fine. Census figures show there are at least 2000+ witches in Victoria. Not that many witches will ever admit that. It has become the new religion, sorcery books and accessories are big sellers. Any religion that gets us back to nature is fine with me. Memo to Mark- nude witch day at the office, opps sorry 'sky clad day" see it's so easy to forget the little titles these days.

Rebekah arrives and we are off to Pearl Jam. I was offered one ticket today, no idea what section but I really wanted to be with my favourite dancing partner- hate sitting at gigs..aint gonna happen at Pearl Jam. Anyway thanks E.V or Liz nice thought but the Boothoid wins out, and besides someone has to stop her from bringing her hunting net to snag ol' Ed Vedder.

We had really good seats, not that we sat in them, right behind the mixing desk. Johnny Marr and his band were on first, some really good songs and great guitar work as expected. Pearl Jam blitzed the stage and the whole venue just went ape shit. My lame arse request for "Better man" (c'mon what else would I ask for!) was a failure as it was the first song they played... so I was instantly happy. Ed's stage antics slowly removing that shirt to reveal a T-shirt emblazoned with "NO WAR, NO WAY". The band played really well, and whoever did their lighting on this tour- thumbs up- close to perfect. At one stage I felt like I was tripping, considering I had water and water...that makes it a pretty impressive light show. The guys behind me were obsessed with PJ playing "Daughter" and like that happened (not). A big selection from "Riot Act", surprisingly the single "I am mine" received only a healthy applause, considering it was a really big hit here...and a good song. Only once did I kind of get a bit lost, somewhere near the middle of the set....but some old classic sent us off again. Never sat down, danced all night, feet were killing me. "Turn on the house lights, I want to see some friends up the back....argh that red shirt". Nothing like being spotted in that magical first night red bowling shirt..amongst a sea of black shirted PJ fans...he has good eyes. He seems pretty happy, and an audience member carrying Vedder around wearing that ugly George Bush mask was brilliant. One encore and it finished with a WHO cover. Truly fantastic gig, tonight I think I really witnessed the best band in the world, for tonight at least they might of stolen U2's crown. Very satisfied and thanks Bec for getting the tickets.

Home and hanging out- very vibed...chat to Deb V and the Yeti..I want to party, it's only 1.00 and they want to go to bed....I hate that. I am fired up on music....Mark hits me with a brick, the only way to make me go to bed.


---
February 19th
Head into Mushroom records today and my friend Dean presents me with my Skyhooks "One Million albums sold" Gold award. It's put together really well kind of a Retro award, most of the album covers against a silver sequined backing and red frame and the plaque has my name and it's in the shape of Australia, and the Skyhooks logo is on it. Very cool. Thanks for all your years of support with Skyhooks...just made me happy. Will look great on the office wall.

I also grab the new 16 Greatest Hits artwork for the 'Hooks TV campaign, it's in stores April 1st (fitting!!!) and like the Enz release will have regional TV adverts etc.So Skyhooks are still very much in our lives, even with Shirl gone. The 'Hooks DVD is selling the same quantities as the Split Enz one so it's neck and neck.

This diary site hits 176,000 visitors today. Wow can't even imagine that, that's more then the Rally for Peace.....cool.


---
February 20th
We've put it off for awhile but it's Tax time. Robin turns up, god bless her, she just makes my tax life much easier. Her hair is much nicer then my previous Tax person who wore a toupee !!! She's paid in love and DVD's, wish I was paid in DVD's then I wouldn't have to pay tax..ok the grotty ol' GST.. the tax man gets you in all areas- the Beatles were right!

Like all the Deb's in my life, I also have a collection of Jen's, gorgeous all of them. Jen from Sydney called tonight and we had a long chin wag, always fun, we end up laughing a lot. What is it about girls and dating, so funny, I need to date more....I might take Cosmo the bunny out on a hot date!!!! he looks a bit needy these days. He eats more then I do.

Watching "Secret life of us " (what else) and they play Skyhooks "What ever happened to the revolution " (U.S. Mix), they played one of Neil Finn's solo songs a few episodes back. I think I have been saving up my tears over Vali's death as a few small things triggered them tonight, felt good, am not talking about enough drops to break Australia's drought but a small blubber. Not a big fan of the teary eyes, but I'm not macho shmuck enough to be oh so tough...bring on the water works if you have to, I say.


---
February 21st
Wake up and it's raining, seems so long. I smell the rain before I see it fantastic sensation. Feel like one of those outback farmers, just wander out and get wet, open my mouth, let it run down my chin like the solo man. The plants seem to come alive and gulp down every last drop. cars slide over the slippery road and people at the post office say how great it is to finally have some rain. Not enough to break the drought but some relief. It might also put out the final lot of fires at east Gippsland.

Really good Split Enz DVD review in the Age "EG". 4 1/2 stars out of 5...calls the DVD "priceless stuff". Word is slowly creeping out on both of these projects.

Johnny Cash turns 71 next week, he celebrates with a new single "HURT". It was previously recorded by Nine Inch nails, I like JC's modern day covers- he does it well.

Have my secret 2.00 meeting, all a bit lame nothing too exciting. Oh well as expected.

Mark gives me a lecture on not eating, my appetite is just more limited, not into big meals, have given up trying to explain it. My weight is right on normal for my height, age etc- exact I just eat small meals. Did some sit ups last night on the exercise ball and really not into the whole big work out routine, prefer just to do some running, some swimming some big sexy hot sweaty sex workout! Opps! I'm sure there were many healthy people before Gym's existed. (:

Leave Cosmo alone in my bedroom to get up to some mischief, he settles in by the window and watches people walk past in the rain. I give him a carrot and he hops over and gives my hand a kiss- little bunny love is a good thing. He's a proud boy.


---
February 22nd
Decide to sleep in, a wet looking day outside, cancel out doing my washing- yey any excuse. Was weird today, felt like I was in a coma for most of it, my brain was rather foggy. Wandered about the house, I did catch the Larry King interview on Michael Jackson. Uri Geller just came across as a Michael Jackson arse kisser and was so obsessed with the guys...of course Jacksons lawyer was avoiding most questions...the attorney who had the affidavit from Jordie Chandler was really going for it...and the ET TV show person & the other media woman were really fair in their comments. At the end of the day the question has to be asked, if Jackson was so innocent why did he pay out $20 million to the Chandlers. Who knows one day other kids like Brett Barnes, Wade Robson may get the confidence to tell what happened (if anything) between Michael Jackson and them selves. I guess Jordie Chandler would be around 22/23 years old now, and with $20 million US ($38 million Australian) I seriously don't think he will ever comment- all we have is his affidavit describing oral sex etc with Jackson. Jackson has the money and people to keep spinning this and creating smoke screens. It's funny as his TV audience the other night was more than Bush or Saddam could ever hope to get....yet his CD sales are still declining. So as intrigued as people are about Michael Jackson they are not really showing support by buying his music. People really just want a good freak show. Great for ratings, great for building up that wacky old image. Did I ever tell you I am going to sleep with Pauline Hanson and John Howard at the same time!!!!


---
February 23rd
The sun is shining, the door handle for Marks bathroom has finally been fixed. I make an effort to do my washing. Wanted one washer person...and they must do stairs too. I officially hate both things.

Mark tells me I am not eating much so goes down the road to buy me lunch. I just have little meals- so many people just stuff themselves, it should be like fuel a decent amount to keep us going but we don't need to have a full tank 24 hours a day.

A friend was going by and dropped in some flowers- for no reason at all. I love that, wonder if she would do my washing if I looked sad. feel a bit special- thanks for that.

Well I guess this week GLAMOUR will finally be back from the binders so I can finally start to send them out.

That's all for now, Mark the food man has just arrived and I am running on empty!

Have a good week...stay safe and think of Peace. I'm sure there is a part of all of us that says if there has to be a war get the thing over and one with, it feels equally as bad just having it hang over our heads.

Every one smile! (Did you...I just wanted to try that).

Peter

---
If there are any problems with this site, please contact webmaster@aswas.com.