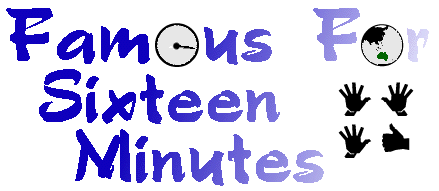 The Life and Times of Peter Green
Archive: 14 July - 27 July 2003
---
July 14th
Monday morning gets me down......

It's grey outside, kind of cold inside I feel like we are touring England in Winter and you wake up near the venue with those grey clouds rolling by.... even the possums sitting on the tree branch look cold. TYhis sure feels like a long Winter.

hear from Marilyn in Sydney, she tells me about the artist NIK and has his website address for me. Love his stuff makes me laugh, makes me feel a bit warm too with all that hell fire. His art site is located at:
http://www.markovnik.com/

If you enjoy Ken (Cow) Donne (Opps sorry that's Cow Dung! My mistake)don't even bother ..... Markovick is great...as I start to read his Bio on the site I chuckle. My kinda artist.

The people next door fu*k our gate...well the owners of the house next door. Through my once a year tantrum (sorry Peggles used an atom bomb to kill an ant today).... not only didn't they let us know they were messing around with the fence line and gates (we were home all day) the guy who did it left broken bricks and crap in our garden....so yeah went off vented that ol' spleen and Buffy kicked (OK it was more like a Faith kick) the new piece of wood out of the fence. Was a nice move, full 90° kick...crackkkkkk! The owners were pretty freaked, especially the legal action from me.... so rude, can wreck ones whole day....so now our gate is crapped... and will need fixing.


---
July 15th
Hmm find another cool house...I'm good at this house hunting thing. This one is at hawthorn East.....same age as our place 100+ years but it has a massive turret ...opps sorry parapet tower (there is a difference I know). Has a good grand staircase and a huge underground cellar...big walk in one... a summer house out back and huge palms....the back part looks a lot like the Finns Shirley Grove house..... maybe the same people worked on it's restoration. It's on the web, www.collinssimms.com.au The house ID is 236082 what a great house.

Cosmo bunny has been living inside, too cold outside even during the day, he sits in the upper story windows and looks out at the street....some school girls spotted him the other day and he went all cute and put on a show... he suckers everyone.!


---
July 16th
What a long day, but a fun day. The infamous Buffy costume arrives this afternoon, and special thanks to the customs Buffy fans... much appreciated guys. The first thing is that Sarah Michelle's waist scares us, it is so tiny...the jeans that are part of the Buffy costume have the tiniest waist. The leather jacket is brilliant... wreaks of Buffy..well not that it really SMELLS of Buffy but you look at it and go yeah Buffster.

Now to make our day complete Miss Belinda Bardot calls and is back from working on demo's in England.... her timing is great as she looks a lot like Buffy as many of you know. She calls by while I am cooking dinner and of course there is always spare food for Boo. So we open some red wine, she just loves the cossie...and somehow, an hour late...Miss Boo is in full Buffy outfit, with the silver cross the top jeans coat.....and a Mr Pointy wooden stake (no we didn't have steak for dinner!!! The other stake) she's doing high kicks, I'm laughing so much my camera can't focus cos of the tears... what a girl....and the coat looks damn brilliant on her. The photos are just crying out to be used....

Paid our Gas bill, a massive $50.10, not bad considering we have Gas hot water, over top, full central heating.... I never have a problem with paying the gas bill, I just don't like our phone bills. Life's a Gas.


---
July 17th
When we get our CD cases printed with the Neil Finn head/logo in a week or so, I am thinking of getting 2 pillowcases done for Deb's Frenz.com auction... so yes fans it will be possible to sleep with Neil Finn... well his image anyway.

Yum coffee and cheese cake at Prahran Markets, head to Braimfood (yep that's spelt correctly) they make really nice coffee and have a secret stash of micro cheesecakes...but not a secret anymore. The organic fruit section is doing big business these days.

Get the Belinda snaps back and she looks brilliant, made me chuckle... send them to Jayne at SFX magazine as they are having a "Where Buffys costumes end up" segment...think she'll appreciate them....

Seem to be getting a lot of Neil related letters from England lately, all new people discovering Finn related music, that's always good. Spend the afternoon replying to them all.

Kind of frisky today, not extremely frisky- like I'd root a hair on a barber shop floor ... but my mind is definitely in my pants and not in my head!!! Far too much information. Hopefully it will rain, same affect as a cold shower.

Go home and pack for N.Z., Heidi's present takes up 99% of my suitcase, end ip having to leave tones of stuff at home....oh well I'm sure Neil has some smelly old Tshirts I can wear.!!! (Kidding Boss).


---
July 18th
Melbourne - Auckland.

I never sleep too well before a flight. Wake up at 6.30, dark outside, quick shower, goodbye to the boys- Mark and Cosmo... both yawn at me...and I'm out the door by 7.00.

Drop my car into the service area, they can't wash it this weekend, which is ok as it has been raining....so the 4Wd is pretty clean.

Huge line of people at the airport, I thank Mark in my head for my Business class ticket as only 1 person is in line. The Air NZ counter person is one of my regular F/16 readers (Hi Anne) and that is really strange. She has all the diary books and says she's not sure if she is allowed to let me on board in case I corrupt all the other people in Business Class *grin*. Gee move over Marilyn Manson! Such fame does have it's price (I wish), well it did as she reassigned my seat so I had no one next to me...as anti social as that sounds I love having the seat empty (unless MG is sitting next to me... but not Trudi as she won't let us even touch her on those overseas trips!).

A really nice Air NZ stewardess has a chat on board, I tell her I'm drinking nothing but water, and 3/4 of the way through the flight she gives me my own special 1.25 litre bottle, 'so I don't get thirty in NZ'.!

I manage to finish retyping Nigel Griggs Interview for our Split Enz book, I know I keep saying it but it's a great Interview, Nigel did a brilliant job.. it takes up around 18 pages...maybe 20 when I add pictures. Still so many more Interviews to do.

NZ customs a breeze, straight through, first person off the plane, all done within 15 minutes, bags included. Hertz has my blood red hire car waiting. Call the Finn office and let them know I am on my way. It's funny, how many times have I driven to the Finns from this airport, so many that I almost don't have to drive. Not sure what radio station I was playing but I really liked their music.

Jeff at the office is a nice guy, went out and bought me some fresh bread and organic milk...so I won't starve, thought that was good. I waffled and then he zoomed off....so I was all alone, and a bit sleepy.

Weird being at Finn mansion at night, no Finn tribe, no dogs just me. Now I know what a ghost feels like...I felt like I was haunting the place. The view is astounding.... the glow of the recording studio likes and security system adds this strange density to the evening mist that has formed. Brrr it is cold. I think the distant neighbours are watching me.... so I climb out of the huge ol' bathtub and flash my trash. All those sit ups have worked well... Anne NZ is right I am a bad man. *Grin*.

Head to 'Catch a Fish' for some food.

Thanks Sharon for my comfy bed and the new heater works really well. Good night Finns wherever you are.


---
July 19th
Auckland.

Too many thoughts running threw my brain so not enough sleep. Walk up to Parnell Village for some breakfast at my regular food place- 'Punch' they welcome me back which is always a nice feeling. On the way am amazing thing happens.... a $100 note blows onto my leg! It's not just any $100 note, it's a USA $100 note. At first I thought it was a forgery, but no it is the real thing. I look up and whisper thanks. Just meant this trip was suppose to happen. Free business class airfare thanks to the animal rescuer MG, brilliant accommodation thanks to the Finns, and now $100 USA will cover hire car and departure tax and breakfast. How lucky is that.

'Punch' have a really nice Potato and Leek soup... being so cold outside it's just what I want. Arrive back at the Finn office and call Robert Gillies, always nice to chat to Robert, he's set dressing a movie, always working. If it's not Xena it's Lord of the Rings.

Drive to Eddie Rayners new home for the interview. Mullane lets me in and he looks flu-ish, Eddie is out shopping so hang with Mullane and talk about swimming with seals etc.

The Eddie interview for the Enz book is really good, one of my better interviews. Plus Eddie 's sense of humor is the added bonus. Was meant to be short but used up several tapes. It's the thing about working with these guys for several generations, they ease into it and it's fun. Eddie said it was the best interview he'd done so that made me happy- old silver tongue!

The light fades fast in Auckland, the day is gone so quickly. Ed offers to cook me dinner but decline as I have some more interviews etc to do, still he make a great pasta folks.

get to see the new Finn building and it really DOES have a sex shop downstairs... and I think a Porn tape duplication area out back. The rest of the building is incredible, great wooden polished floors etc... guess the Porn store will go...or maybe Neil could manage that. Imagine walking in to get your XXX copy of 'Super sized' and there is Neil Finn behind the counter surrounded by dildo's and rubber products with Sinner playing in the background... OK it probably won't happen..... too little sleep !!!

Call into the Parnell bottle shop and buy a really nice Red as a thanks to Sharon and Neil. The owner tells me they buy a lot of Italian wine from him, but after doing the Rider all these years I know what they'd want and grab a bottle. Mark calls and it's kind of useless going to bed, after all I have that blessed Red eye flight to catch.....


---
July 20th
Didn't bother to sleep... leave Finn Mansion at 3.30. Funny to see so many people stumbling around Auckland streets. I remembered to turn on all the alarms and triple lock the doors....it is pitch black outside and go close to falling down the blue-stone stairs.

Air NZ give me seat 3K and once again no one next to me. I let the baggage handlers carry my 500,000 NZ album award and it's plastered in fragile stickers. What a great award, all the Enz album covers, it's huge, the same as the one's the band received at the Holmes show. I think Neil and Tim organised it with Mushroom NZ (thanks everyone). Grab a bottle of Jack Daniels...and get some 'nice' JD baseball cap... yeah Mark is going to wear that.....

I think I can say I hate the red eye flight, couldn't stomach food this morning... the flight seemed very long. Arrive Melbourne and collect all my baggage...I decide to declare the extra alcohol and I am so glad I was honest. All baggage coming into Melbourne now is put through a scanner, so you have to wait...and the line stretched up to the immigration area. Meanwhile the 'ited to declare' line had 2 people in it...so I declared, the guy said don't worry about it and you can go...I was through in 5 minutes. I did give the cute sniffer beagle a cuddle, they are such cool dogs.

Limo arrives and takes me to the car, paid for my etag use and was home within 30 minutes. Climbed into bed and Mark brought up some of Rosemaree's fantastic Pasta which filled the hole in my stomach. Nice to be home.


---
July 21st
Happy Birthday Trudi and Fran.

Fran get's a huge bunch of flowers because it's her 30th. Known her for more then half her life now....time fly's.

hear from Sharon in the USA, recording is going well, sends a few snaps all funny one's, the buys are having fun. I email Silke that NZ departure tax has gone up again. It should just be included in your airfare, such a stupid system. Every time I depart NZ I hear heaps of International people complaining that they didn't know about the departure tax....

Jackie returns our ladder so the Gold records go up in the office, on the remaining piece of wall, it's the only area of the house that we put awards up...then again the art covers the rest!


---
July 22nd
Receive 2 knitted caps from Janet and Renee in Texas and the timing is perfect , Melbourne is starting to get really cold. My ears send their love to Texas as they are nice and warm. Thanks guys.

Go through my files and find a sealed photo pack and it has a lot of unreleased Enz photos, some I will need this new scanner to re producer but they will be worth it, most of them very very early Split Enz shots. I have a good feeling about this Enz book.

I decide that indeed the hawthorn east house is eximious...which is latin for excellent. It's a cool place, means we would have to leave Prahran... such a huge step to do....

Find this small publishing company in Melbourne called Brolga. They released Hazel Hawkes book ' a little bit f magic'. Hazel use to be married to one of our more popular PM's. A Brolga is a bird..then again her surname is Hawke...so another bird.....and hey well we Gryphon's are part bird.... so on that alone they should sign us....I just want to make sure their distribution is good.

Tim emails me from USA and gives me the OK to work on another project... which I'm not talking about yet. C'mon can't put everything up on the website.


---
July 23rd
Bic Runga #1 again on the N.Z. charts with BEAUTIFUL COLLISION. It means the album has now spent ONE YEAR on the NZ charts- amazing. Biggest selling local album in NZ now...bumping off her debut Drive. She's somewhere in Paris, emailed her but no reply...maybe she is not checking her mail.

Black out tonight, the whole street. Our house is ablaze with candle light...Mark gets hysterical about re setting all our clocks. I kind of like it, and the street outside is pitch black. Cosmo is inside and running about like the world is coming to an end...I think the shadows thrown by the candles have freaked him. The power is off for an hour, so the Spinach Canneloni in the oven is cooking rather slowly.


---
July 24th
Finns up to sixteen rhythm tracks already, The Muse is back, could well be a fast album. That would be nice.

Send Mum some money and some arthritis patches, getting old is a bitch, I'm sure I'll end up with aches and pains and evil old arthritis or something... time goes so fast... gimmee that pension!

Good to see that Blondie are playing Wollongong on their tour, after canceling the show out in the mid seventies. It's a huge Venue that Wollongong one so I would be amazed if they fill it.

Melbourne has been getting a lot of rain, the wettest July day in a decade. We still have water restrictions but this should help add some water into the dams. Snow in the hills too, not close enough to Beenami yet... but you can feel that chill on the breeze. I huddle closer inside Janet & Renee's knitted beanies.


---
July 25th
Our book of the month is '30 years of unforgettable images'-from The National Enquirer. Some incredible shots. The photo of Elvis in his coffin is pretty amazing , he looks like the very very young Elvis. There is also the last ever photo of The King as he drive out those Gracelands gates around midnight. Interesting as he is driving himself in the car. Hares & Hyenas book store on Commercial Rd Prahran have copies of this book for $49... which is a bargain, the retail price in the USA is $45 U.S. so H&H price is very cheap.

Have dinner at Freskys, it's never packed, we always get a table. Lost the vibe to cook tonight.

Watch Star Gate DVD's (Season 5) it was Marks early birthday present, just what he needed more DVD's (ahem). Season 5 is a great Star Gate season, the stage sets are brilliant and some nice script writing, good to hear they have signed it for another run.

Restless night, heavy rain and load dance party crowd heading down the street, car alarms going off and a baby possum sat on it's mother back and watched me through the window.

Did little work today, started this diary entry, and plotted out the rest of the year, some interesting stuff coming up, guess I can mention it soon. Trying to stay on top of all these projects.

Started to get all the envelopes ready for the next Finn mail out, am holding off till we get more recording news from Neil and Tim, but it won't hurt to have the envelopes ready.


---
July 26th
Have a sleep in, not too late... felt sleepy all day. Loads of car crashes today, Gold member, Dale from Boom Crash Opera, and another friend, no one hurt in any of them just the cars... as long as the people are ok.

Hear from Katie (Underwood) and her single DANGER is out September 16th. The safety net has been removed and this is Katie 100% solo. We're going to show some support and grab some copies, radio will hopefully lap it up.

Once again it's cold today, just want to climb into my warm bed and have a snooze, my body is telling me to hibernate. I'll be out gathering nuts next.

A lot of us head off to Andy White who's playing at the Elsternwick Hotel. It's a pretty decent crowd and some familiar faces. Some of the oldies in our group head home early, retirement village is just around the corner... next they'll be talking about knitting patterns!

Second set of the night is great, good to see Andy with a band, Jane calls into the show who use to run Tim's Periscope studio, nice to see her, also Monique Brumby is in the crowd and jumps up for a play. Good to see Jordan again, wish someone would of tipped him for being such an active doorman(!).

Party rolled on till 3.30 in the morning at our place, serious pinball championship between Rebekah and Deb...fun night at home, thanks to all of you who came back.


---
July 27th
Happy Birthday Mark...

Got up early and found the Belinda Buffy piece had made the Sunday papers, they even used the shot I took here....thanks Media X Lady who worked her magic. Funny too as they changed the Buffy X Box cover to make it Boo Chapple instead...brilliant.

Cook Mark a birthday breakfast, I settle for bread rolls, feel a tad seedy. Chat to people all day who called, and napped on and off.

National tree planting day is today, didn't see it mentioned on the news which sucked.

Watch GIRL INTERRUPTED on TV, such an underrated movie, it's a good one.

Australian Idol is on tonight and they should of really called it Popstars 4 it's really the same old formula and I didn't see a single thing that's different. Three judges, one mean one, parts of the show showing the really bad acts, people get in, flown to Sydney for auditions, it's exactly the same. I love how they said 'you've never seen anything like this' well we have actually. The one difference is that I thought the people in the first season of Popstars were more talented....no one I could see in this lot that we would want to work with.

That's it for now, Katie's DANGER single should be getting airplay as of this week, I thought I caught the end of it as I walked down the road...

Take care

Peter

P.S.- Next record fair/collector fair is on August 17th. The location has now moved from Camberwell Civic Centre to Box Hill Town Hall (1022 Whitehorse Rd, Box Hill). We have decided that this is the only one we will be doing, probably for awhile as work commitments will be stopping us....so mark August 17th down in your books if you live in Melbourne. Our table will be in the foyer....and loads of stuff from our office clean up...some super rare.

---
If there are any problems with this site, please contact webmaster@aswas.com.