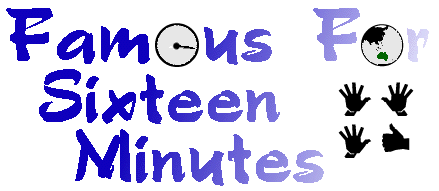 The Life and Times of Peter Green
Archive: 20 October - 2 November 2003
---
October 20th
The artist formerly known as the Funky Purple Dwarf performed a secret warm up show at Bennett's Lane tonight, o.k. it was one of the worst kept secrets in Melbourne and probably every Prince fan in the world was at the show. Similar to the show at the Palace last time, zero vocals and Jazzy covers... Good reports on the Prince 'real shows though, apparently a really fan friendly set.

We ignore the purple one's 'secret' show and watch Tigerland instead, love that movie, Collin Farrell is pretty darn cool, and he is so much more attractive in this then the evil ba$tard he portrayed in the Daredevil movie. A good actor too.

It's weird, as the Tigerland DVD is one of the few at Hares & Hyena's bookstore, which is a Gay/Bi bookstore, so I'm assuming that Collin F. is now a major sex object for the gay community?...or maybe it's the odd shower scene in the Tigerland army barracks that makes the audience sweat. I just think his character Bozz is as cool as one can get. Hope he keeps getting good movie roles as he is a talented bugger.

Sonia in Chile sends us a letter, and includes this really neat pin...really liked it, such thoughtful presents arrive at P.O. Box 333, people must think of us every so often, make me all warm inside.

So she's back, Miss Toija is home again from her journey's afar, and we get a metallic rooster. It's made of iron and now lives in our kitchen. Goes with the paint job too- thanks Toija. Breakfast was yummo this morning and good to have the girl home.

Talk to Deb about starting a Finn Brothers NEWS board, just an area where I can put up fresh information on the upcoming Finn Project. It's at:
http://www.frenz.com/finnbrothers/

Hell I'm drinking a lot of Cranberry Juice still, haven't gotten bored of it yet....the recycle glass bin looks like it should go direct to the Cranberry Factory, so many empty One Litre bottles. I'll bleed juice soon.


---
October 21st
What a great day, totally inspiring, spent a small part of it with the legendary David Attenborough. Some of you would know him from the recent mega successful 'Life of Mammals' series. He's 77 years old now, and just brilliant. I just kept thinking he was incredibly charming and carried himself with such grace. He is such a beacon, no wonder animals love him, he just radiates this calm. I hope I have a tenth of his grace and passion when I am 77.

I asked him if he has had a chance to escape the promotional grind, and see Australia. 'No they never let me escape, just move me from place to place," he laughed.

He has all these stories that just come flowing out, from his early days at the BBC, to Paraguay, and was really into chatting about our excursions to Peru. Thankfully I happened to have a few copies of his 'Life on Air' autobiography which he happily signed, all Christmas presents and they will be loved by those who are lucky enough to get one.

Even as I write this two weeks later, David A (as I now call him) seems to have some soothing effect, he should really bottle it! Such an honour to meet him and talk. Thanks to Kerri for taking the photos of us.

It wasn't till I walked in the door that I realized that it had been raining for most of the day, all I cared about was these signed books not getting wet. October can be a very wet month in Melbourne, and our much needed rain has arrived, almost every day. I don't mind the fine mist, after all we are such a high percentage of water, a bit more won't hurt!!! Good on the Bracks Goverment for pushing the water restrictions and promoting wise water use, it would be really good if that stupid man Doyle would show some common sense and forget the political B.S. and come out and support projects like this. So lame though, the Liberal Party always feels it has to be on the opposition, if the guy had a millionth of a brain he would know that the public would be more receptive to him for doing so. No wonder the Liberal Party in Victoria are a total laughing stock. So predictable.

Get all the rates and car registrations out of the road today. I am the Bill Man hear me roar! $$$$ = Gone.

The Diaries of Vaslac Nijinsky were interesting, didn't realize so many Australians worked on the doco. Abstract as all f*ck.

Australian ARIA Awards were on tonight. I enjoyed them, far more then I thought I would. Delta won most of them as expected, perversely enjoyed how she didn't thank Glenn Wheatley, who spent his night pushing John Farnham's BEST OF.... I thought Wheatley's speech was bloody horrible....and Farnham, well I can understand why he appeals to outer city bogan housewives who's musical taste is up their ar$e. Thank Christ he's retiring, boring old fart. Was very happy for Powderfinger to win Best Album, the true surprise of the night, and how fantastic for the gorgeous WAIFS winning 2 ARIA awards. Happy for Bill and E with Alex Lloyd's win, but Alex looked huge and it's obvious that a lot of royalty cheques have been spent on a tanker truck or two of beer and hot dogs. They should call him 'Alex Lloyd the big man of rock' he needs a title like a wrestler.... Living End fu*ked it majorly by not muscling in to play on the show, you watch their album drop from #3...I bet it leaves the Top 10. Whoever did their marketing should be shot, such common knowledge that (usually) if you play the ARIA Awards you jump in the charts. This was the week that they needed to solidify their chart spot.

(Which was the case this year- Delta sold a Platinum album worth in a week, and her DVD debuted at #1, Farham played and debuted at #2, Powderfinger moved up majorly with Vulture Street, and yep Living End dropped from #3 to #12..bad move guys).

So another ARIA awards has come and gone....and you can bet all week Glenn Wheatley will do nothing but stomp his feet and complain about Delta's lack of praise and I'm sure her album keeping Farnsy's from Number One would really piss him off.


---
October 22nd
Apple continues to bring in the buck$. Last week it reported a net (no pun) income of $US 44 million, or 12c USA per share on revenue of $US 1.7 billion. IPod sales were up by 140 percent, Portables make up 42% of Macintosh's sales. A good mate just upgraded my G4 and I love it, so thanks as I'm sure you could be reading this. Now if they could just get my new scanner working on our office Macs!!!!

Good to see Mambo Italiano in the Australian Movie Top 5 at the box office, it's doing well here. The League of Extraordinary Gentlemen probably has it's biggest market in Australia, spending a month in the Top 10 so far. The sequel looks like it will be filmed in Oz too. I have to admit it was a bit of a let down, am hoping the sequel flows better....part of the first I loved but it felt like it was always on shakey ground.

The Indianna Jones trilogy on DVD arrived today and it's great, they tidied it up well and the price was good. I like how Australia keeps getting movie DVDs etc before the USA now, not sure how they do it but I'm not complaining, saves on shipping. Usually the USA is first with everything especially DVDs.


---
October 23rd
Well the second diary book BANG! looks like it is going to overtake Hussy in the popularity stakes. It could be because recently people started buying Hussy and wanted to continue on the journey with the second book ... not sure why but it's Bang! or Bang! and emails asking about Bang! Possibly it's the cartoon cover, strange though as I always thought Hussy would be the biggest seller. For those who have asked, you can get BANG! from the Frenz.com merchandise Area (go to the bottom of this page and click on Merchandise). I think by November the first run of Bang! will be gone, so I guess I have to decide if we do a second. Interesting that it will bump off ol' Hussy. For the moment though it's just the first run.

Good to see Labor MPs (including members of the front bench) putting their names on a letter to President Bush, criticising his conduct of the Iraq War. Sydney MP Tanya Plibersek instigated it, which took some balls. It was handed to Bush after his address to parliament. I'm so glad when he is back in America as the Bush/ Howard butt-kissing is starting to make me puke. The vomit button has well and truly been activated.


---
October 24th
So the BSG show at the Melbourne Concert Hall was only half full, as you probably know they were once known as Little River Bland (Opps Band), looks like the greedy comeback isn't as successful as they thought. B.O.F's

Hmmm so did any of you grab the JB Hi Fi shares that we mentioned, they went VERY quickly, trading at around $2.25, they sold in around $1.55, so doing well.

Jayne sends the latest SFX, good issue enjoyed it a lot, good to see a piece on Christian Bale as the next Batman. Hope he keeps the look that's in the photo. The only thing I thought was kind of strange was the '101 Things to Come' feature....especially the Tech Revolutions Top 4. Is England incredibly out of date or just the person who penned the Tech Revolutions section? Recordable DVD: "recordable DVD is just around the corner"......ahmmm we've had ours for well over TWO YEARS...and I'm sure England HAS had Recordable DVD as long as Australia....that's a really strange comment SFX, Broadband Revolution.....around the Corner, this also has been around for years.... who wrote this article, it's so out of date? Just thought those comments were kind of odd. Less time watching Alias guys and more time in the real world *grin*. If talking about the future... it should be..the future...should it not?

Was good to read some News on Stargate Atlantis, and wow Jolene Blalock from Enterprise without those ears and wig!

Had a chuckle at how grey Richard Dean is getting, he is giving Tim Finn a run for his money. Thanks Jayne love getting your care parcel, makes our day. Good Issue though, more so for the short stories then the major ones.


---
October 25th
Email Bec the Bowie date for Melbourne, and thankfully prices for the best seats are about $50.00 less then people said....it's only a day or so before we head off to Egypt, so I'm glad his timing is good. be good to see Bowie live again, never missed an Australian Tour, the first was by far the best, that white hair during Serious Moonlight always sidetracked me, and that horrid Glass Spider, no wonder they ended up burning it in a field in N.Z.

Finally those 52,000 sheep at sea are heading to a destination after 79 days. Eritrea (Sth Africa) is taking them, but it's costing Australia One Million dollars and feed. This was handled really badly, and was incredibly cruel, don't think I am into the live export market, poor creatures.

Have a chat to Nick Seymour about The Sun recent article and his comments on Neil. Nick's not happy how the paper handled it, but the quotes are real, so I guess whatever happens he has to deal with it. He should really just speak to Neil, and I guess during interviews keep it in your head that journalists always end up chopping it to pieces. He's off to the beach house, he never seems to go their much because he's always away, and Melbourne is kind of cold still, hope he has a good wetsuit.


---
October 26th
Lock in our Qantas tickets for home and find some good airfares. Of course it doesn't include the evil ol' GST, so what you save on a better fare, you lose out on shitty old Tax.

Many of you have checked out the work of Australian artist Shane Gehlert, and some of you have purchased his art. Another Aussie artist I like is Gillian Warden, not sure if she has a website, but keep an eye out for her work, have a feeling, like Shane she will increase in both popularity and value.


---
October 27th
Bought some Morrissey pants, pinstripes, no not the artists Morrissey, the clothes designer. Love his stuff. My only gripe is that he no longer has any pinstripe suits left, so I scored the pants while I could, and will be encouraging them to make me a suit top of the same material. he has to be in the Top 10 worldwide ... good quality and nice cuts. Suit wise it's Morrissey or nothing for me these days.

I try on some other major brands, but they don't feel or look as good.. I still think they should do a cross pollination promotion- Morrissey wearing Morrissey....

Hey Miss Squid should be in New Zealand about now! Hope you are having a wild time Squid girl. Now you'll be their for Halloween, so please don't paint yourself black again and when asked say 'I'm your worst fu**kin Nightmare' those kiwi folk will not get your humour *grin*.

Oh C'mon Safeway, CREAMY Basil Pesto....YCH..where has all the regular Basil Pesto gone...that's it, life as we know it is over.


---
October 28th
I walk past the Jonathan Guy shop a lot on good old Chapel St. It felt a bit daggy so I never went in, but I spotted out of the corner of my eye this brownish pimp type shirt....the same one I looked at yesterday at another shop..but $40 cheaper!!!!! It's a DEMIRE too so good quality assured. They had a few shirts and the owners were really helpful and never flogged stuff....so a bag full of shirts later, I can say I am a Jonathan Guy sorta Guy......great prices.

We watch a doco on the city Pueblo... what a cool city, we add it to the "must visit' list. Has a Cusco feel to it.

Good to see that Kath and Kim was the most watched show in Melbourne last week. The second most watched ABC show ever. They do remind us of a few people we know..... No I'm not going to say whom.......!

Spend the afternoon penning a short speech, felt weird rehearsing it in the bath, and really not into the idea of just reading it off a sheet of paper. I see people do it at funerals all the time and goodbye's and such and I hate it as it really isn't from the heart or head, has to be real. So I use that thought as the foundation for my opening speech at Shane Gehlerts Art show tonight.

Anyone can read off a bit of paper, it's not the same....I think people will forgive you for any stuff ups you make simply because you are not reading it like a human teleprompter.

Head to the gallery and it's a half decent crowd, a lot of friends journey out into the wet Melbourne night. Yes if I'm doing the opening speech it is sure to rain, I should be sent to drought areas to speak, a downpour is included with every speaking appointment booked.

Wear my new brown 'demire' shirt, and some beads that I join together in the afternoon. Got to look a bit funky if all eyes are on you. Some old cowboy boots, instead of the slippery fake alligator shoes that I was considering and freshly dyed hair....looks in the mirror... look O.K. human at least. That alone is a rarity.

Yeah am nervous about this speech, so much that I leave my main notes/speech at home...on purpose (only Mark knew the 'on purpose' bit) decided to do it from the heart and head....take the risk and have a few notes on a card....

So the gallery owner Shan wheels me out and on top of the pedestal,so I float above the crowd, thankfully Shane stands next to me, which always feels so much more secure having the artist next to me. Bit like it's a united front...a tag team wrestling duo... and a good security blanket as I can always say 'over to Shane" *grin* Shane's an old hand at this and (thankfully) fills out the areas that I talk about. He doesn't bat an eyelid at my 'Why no EMU's' line....as he has numerous metaloid Macropods, Bilby's etc. No dribble of sweat as I expected to come rolling down my face... and it's actually all fine. I have to say having ones mates in the audience makes it ten times easier, you know they will just give me some shit and not throw fruit. So thanks guys.

The Art itself is terrific and I can spot the changes and some new levels, and without this being an insult I think he paints better these days, not sure if it's finer or just more confident. It still has a distinct Australian feel, but I do understand why so many art lovers from overseas buy his paintings (that and the great exchange rate). he must be sick of the word 'Unique'.

Rebecka buys a lovely piece and Dutch Deb thinks about it's twin art-piece. Bec is starting to build up a fine art collection , nothing beats an original, and I know she is getting that vibe.... we can relate. Deb I'm so happy for as she loved the art and your first real painting is such an important thing, so I'm glad it's from a showing we invited her too, and an Aussie artist, just know she wants it THAT much... I joke to them both at Christmas that they will have to bring their art with them to reunite the pair of paintings. Kate is filming for the doco, and she did it well, never really spotted the camera (Phew). The Gehlert family are in attendance, really fine bunch of people they should be doing the opening speech, real fun, Shane's wife is really pretty, has this incredible smile that makes you feel a bit special. Good people.

A regular reader who emails me bought a major piece and some long termers who travel from Adelaide were at the show. Skyhooks last lead singer Tony Williams was in attendance with wife Kieren ,they were impressed and their place is covered in art, so it takes a lot for them to be impressed. (:

I was really honoured to open this show, in the past they have had people like Dame Edna, so I can see the resemblance ...same theme......I mean Glamour and Class *grin* (NOT a man in a frock). I like the gallery, love the artists work and it was my pleasure.

To top off a nice night, was blown away and as Rosemaree said 'It was the first time I've seen him speechless' ... Shane presents me with a rather special painting. This incredible chrome Kangaroo lying in a collection of clocks (each with 16 numbers) and under his hind legs a diary book with 'famous for sixteen minutes' on it...crawling along inconspicuously was a tiny fly...with no wings...and two rather hermetic (shark)finn's ride out of the shadows..representing Neil & Tim. It's an incredible personalized piece of art and something I will cherish forever. People wanted MY present, no way guys..it's got a cast iron grip holding it... I felt like I was the luckiest person in the room.

For people travelling to Melbourne -remember the exhibit runs till November 10th. It's at the Delsham Gallery- 1185 High St, Armadale. Gallery Hours: 11am- 6pm. (7 days)

At least a year till another showing in Melbourne I expect, so if you are after something truly unique venture in for a look.


---
October 29th
Well it's 24 hours later and we are still partying on, every so often it's good just to go without sleep and have a good time, cancel out work, and enjoy life. Ignore the phones and just go a bit wild.


---
October 30th
The fires in America are daunting, felt sad for the loss of houses for all those people, not to mention how many animals have probably died. How evil is it that a lot of these are lit on purpose, let's hope the people who do things like that get caught in the fire and are burn't alive, it's what they deserve.

SBS TV must be congratulated for funding the run of short stories currently showing here in Australia. Filmed locally, the quality is exceptional. Nothing I've seen out of America with it's massive TV budgets comes remotely close, made us a bit proud that stories like these are still capable of being filmed here. 'Floodhouse' was this weeks, 'Martha's new coat' was the first one and Bryan Brown and family (wife, daughter etc) we in it or worked on it. Every few weeks these are on, usually Friday nights, a bit random I'm afraid, so you have to look. 'Floodhouse' was filmed in the Australian Bush, looks very much like Beenami, maybe that's why it struck such a chord. Mark points out that it was filmed at Kangaroo Valley in NSW. Very cool.

Nick Seymour calls and heads back to Ireland soon, but he returns to Melbourne again at Christmas, so we are working on the Crowdies DVD when he returns. I know he's really coming back to grab some of that Summer surfing down at Kilcunda.


---
October 31st
Happy Halloween

Raining again today, Melbourne's reservoirs must be filling up by now. Walking home from the supermarket and we find a duck in the park, same spot where we found Cosmo. No MG we are not bringing a duck home !!! He was a handsome devil too... we sat with him and he went crazy eating all our expensive carrot cake. He was a happy wild duck so we waved goodbye, gave us a big quack as he departed in the clouds. Had to body search MG just to make sure that he didn't have the critter strapped inside his coat, that boy loves his animals far too much..I'm sure I heard a distinct 'quack' coming out of the shower area in his bathroom. If that duck is here MG it's paying me rent!!!

Kate calls by and finishes up on the last of the footage. I was a bit more focused today, hell even wore a new shirt. Shuffled locations a bit, and attempted to give short answers (yeah right says Kate who has 200 hours of editing to do). Mark hands over a disc of footage that goes as far back as High School days, I was even archiving then..just didn't know it. Hopefully it's what she needs. Some of the questions I answered while carving our Samhain Halloween Pumpkins for the balcony. Our spooky mini mansion looks pretty wild with orange carved Pumpkins all along the balcony.

A little witch visited us at sunset, all decked out in her costume, really just to show us. Nothing like a six year old witch for the cute award.... her eyes became enormous and the coolest smile when we handed over her own carved Pumpkin....all good.

Hear from N.Z. and heading off to Auckland early December, so locking in the Finns interviews for the Enz book and a Xmas mailout. Means the Enz book gets put back a few weeks, but I'd rather delay it and have some one on one interviews then email interviews. Also heading over for the Crowdies DVD, picking up Neil's' Hi 8 footage and a host of other stuff.... our original individual camera shots from the Opera House Farewell Gig... thanks Boss for the ticket, hell it is work....o.k. enjoyable work....


---
November 1st
Spend part of the morning printing out the I Like It Rare #2 CD orders from the Frenz.com site, December 1st is the release date so just before I head to N.Z. I like the songs on this one. Neil's FISH HOOK sends me, and Eddie SMD is kinda cool.

Dutch Deb and some ruggedly good looking male friend calls by, and she is so happy, she did buy that lovely piece of art. It was a wise choice too, think Bec and Deb picked up two nice pieces. Apart from just digging it, the prices will continue to rise so a good investment..but hey I'll probably never sell any of our massive collection....it would be like selling your kid.

Book the Dame Edna Special 'Back to my roots' on cable, Mark is eager to see his hero (and occasional body double!!!!) Sir Les Colin Patterson. Call Rosemaree and cook a roast, so she has dinner and a show on us... somehow she misses seeing Sir Les's one eyed trouser snake... like how could you miss that Rosemaree???...his 'weapon of mass destruction' is the size of a Kangaroo's tail ...... it makes that Blue Whale's appendage on Life of Mammals look small!!! I was disappointed that Les had stopped drinking Chardonay while he spoke... it usually makes his 'froth' frothier!!!! It wasn't Les at his best, he was o.k. but Edna has grown again, leapt out to greater heights, above superstardom, megastardom.... she was exceptional... and Rosemaree I noticed a touch of jealousy over Edna's legs!!! Edna's backstage Pre-show ritual was good, no thanking God, no thanking God for a great show... just 'Can we make as much money as possible' was a funny moment.

We spent the evening editing and going through footage for a few projects, but decided it IS the weekend, so after a few hours we finished and decided we'd watch Xmen 2 on DVD. Liked it just as much as Xmen 1. Hugh is the shit (as those kids say...ok Ben says it too..he's just a big kid)...so yep Hugh as Wolverine, perfect..thought I did destroy it during one brief section..when Wolverine walks into the room...I thought he would pull out shakers and sing "when my baby smiles at me I go to Rio..." ala Boy from Oz..... thankfully this image only last a brief moment and he returned back to his Wolverine character....and not Peter Allen.!

Climb into my bed and seem to snuggle all the way in, and it rains outside most of the night, such a snug bed. It's nice to go to bed feeling really happy. There was a message on the machine from Bill, asking if we wanted to go see Alex Lloyd play and our names were on the door. It's the kind of night that you want to stay at home and cuddle up...so I opt to miss the show, but nice that Billy thought of us to call.


---
November 2nd
Have a sleep in, I like to do that every few Sundays, I did read another chunk of the David Geffen book, fascinating music industry story that it is. Geffen sure did piss a lot of people off. Don't we all *grin*.

Mark heads off and buys some fresh bread rolls, they are still warm. Nothing like roast on fresh rolls. Had some spare pastry so a whipped up a few of those infamous 'pinwheels'.

Open a parcel from Christine White, Andy's lovely better half and it's a UK copy of Boy 30. Apparently the upcoming Australian release of Andy White's album has an extra track on it. (cool).

Spend the afternoon shaping the media release for TELL ME WHY, we start building up our promo over the next few weeks, getting Andy's EP to radio. It's in store here December 1st. A real limited run, something like 300 copies of the EP only.

Christmas is so close I can smell those pine needles of the Christmas tree, I even thought about gift wrapping paper , determined to find a store that sells recycled Xmas paper...I'm sure there is such a thing. So hedging close to 50 shopping days left....(I'm sure I heard some of you scream !).

Stay safe and keep passing the open windows.

PG

---
If there are any problems with this site, please contact webmaster@aswas.com.