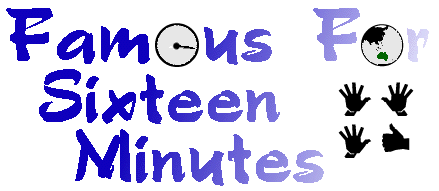 The Life and Times of Peter Green
Archive: 21 April - 2 May 2003
---
April 21st
So what is on my desk today. What a mess...several art show invites- one to Jim Pavlidis a Melbourne guy, that's on while we are away, one for the brilliant Shane Gehlert...at Mayung gallery and that's on while we are away a lot of Derwent coloured pencils in my Buffy Lollipop container that Deb sent..what seems like ages now. two blue pens, one silver marker, one red pen 3 uniball "eye" pens...the mitsubishi pencil co. makes them...very cool, I sign all the Diary books with these pens....2 Vali Myers Postcards ..one on my birthday from 1999- says "Foxy love from Vali"....Warhol SANTA first day cover, a bottle of white craft glue, 3/4 consumed bag of dutch licorice form my Mum, rubber GLAMOUR stamp and stamp pad...A4 lecture book with bookings for FINN TABAC show in it, Tattslotto ticket as I wnat to win..purple IMAC, 2 spiral bound hard cover note books, the REAL Diary..."Cedars" mobile vet card for Cosmo...OMNI hacked decoder so we know who's calling, Angel postcard from Deb at St Kilda, photo of Beenami, Indian wooden stamp holder...Plantronics head set for the phone...packet of Tic Tacs and a coffee mug that says SLUT on it (charming)...BANG! mouse pad...and my elbows. That's it. Surprised there is any room for the keyboard.!!!

Sophie Bardot drops from #10 to #20 with her single...week 3 in the chart. Guess Warners will have to push it again, or start talking up the album. She'll probably do a "Holly Vallance" and have several charting singles but a flop album.


---
April 22nd
Mail off all the N.Z. mail so fans get the info. for these 3 Finn Bros Club shows. It's good when the main fans get a bit spoilt, hope we can do more shows like this. Loads of extra work this end but after only a few days they are shaping up. It also stops scalpers dead in their tracks.

Speaking of Gigs- Melbourne music fans can catch the brilliant Andy White (Yes the "A" of ALT) playing for FREE (yes you like that word) on May 3rd at the Elsternwick Hotel (9pm). Totally pissed as we are gone by the time he is on stage...as I said to Andy looks like the only time we will see him is at a Peace Rally! he's great live...and hell it's FREE so head to the show.

Add my holiday pay onto my invoices, so good to finally get some time off, can not wait till chill out under a dodgy palm tree and coconut drink with small umbrella!


---
April 23rd
Don't believe all the hype- Holly Vallance as the new Buffy is total Bull$hit- it won't happen...Holly wishes she was that good. If it ever happens it will be one of those times where we are rooting for the Vampyre to kill the Slayer in episode one! Holly is evil ...she wishes she had a chance.

Well all the bills are rolling in, trying to pay as many as possible, weird when you are heading away for a few months as you seem to pay everything in advance.

At least our security company and person is all paid up and we have our 2 friends living here, the new security system is great, all those spare cluster bombs that George W. sent us will come in very handy around the backyard!!!!


---
April 24th
What a good letter in The Sun, someone obviously loved our Skyhooks DVD, nice to see. Great when you read positive feedback, and in the paper just makes it even better.

A friend asked me about the SARS virus today..I'm a big ignorant around it. I think this is right. As SARS spreads amongst animals, the virus constantly replicates it's genetic material (RNA). Everytime this replication happens tiny genetic "errors" occur-these make the virus capable of infecting people. As they mutate it creates more virulent strains. It seems to have areas where it's slowing down and other areas where it's overrunning the hospitals. Australia has only had the one possible case and I think they are onto that...I keep telling friends who are travelling to invest in the waterproof face covers as they seem to be the best. Mark was right Michael Jackson was ahead of his time...all those face covers....I just like it when he takes his off his nose comes off with it! (Opps).

Buy some Sambucca Galliano for the "drinking contest" that might not happen. All that talk..............(-: Wow Sambucca has gone up $40 a bottle here.

Call Merelyn, and it looks like she never got any of my messages passed on at the Hotel- they are hopeless. Just had to thank the girls for my brilliant signed Poppy Brite book ("The Value of X") fantastic..and Marks rather unique present....that every female visitor to the house wants (don't ask). No it's not rude (:


---
April 25th
Public Holiday- Anzac Day.

Was nice to see the old diggers walking around the streets of Prahran. One was at Babble so I sneakily paid for his breakfast, old people don't each much so it won't break me. They are so proud with their medals. Robin went to the dawn service, a lot of people.

Some weirdo in the crowd got all strange because Premier Bracks wasn't singing "God the save the Queen"...neither would I, Advance Australia fair sure but really...the only God Save the Queen that I will ever sing is the one by the Sex Pistols ....just turning up on a freezing cold morning should be fine enough....Miss Candee is the only Queen that counts...though I do dig the Queen of Holland.


---
April 26th
Nice day for a BBQ so the word is on the street & a dozen people turn up.... and we seem to have an abundance of bread rolls!!! We're also very spoilt, a combination of birthday and road trip presents. Sooo many lovely travel books, I think our friends are trying to get rid of us... Rebecca gave us a magic compass , Deb "Goldmember" (her new name) a survival pack of Aussie and Dutch snacks.....yes plenty of Dutch licorice.... the worlds biggest food cover to protect from desert insects...and 4 million dollars in hell bank notes and much more....

Skipper & Gilligan take over the BBQ which is really a life thing now... and we will all be punished if we venture within a few metres of the thing..... I'm sure the sacred "gig" mat will end up getting placed under it and we will all burn in hell if we tread on it. *grin*.

Marky B and Darling Deb turned up..and what an outfit...we need to get Deb a funky guitar...one of those sparky ones and a sequined sombraro-so cool. Jen made me a birthday cake and Tania had this great cake from the cheesecake shop....so we are now all about 10,000 kilo's heavier..OINK. Fran took the head of the table (and didn't say grace), the pinball machine got a severe working out and MG banned me from it....Rebecca was first to arrive and last to leave. All the Sambucca went so I bet we are pretty tragic next day....a lovely night- thanks everyone.


---
April 27th
Rosemaree promised me a coffee but sounded like she had 3 too many Sambucca's so she was back to bed....and MG made me a coffee instead....and eventually I went and had a cat nap...felt fine. Loads of phone calls from people... I spent the day messing around the house, getting a few more things ready for the road trip.

Gave Cosmo loads of cuddles as we will miss the small bundle of fur ):


---
April 28th
Brilliant that Molly Meldrum won $500,000 on "Who wants to be a millionaire" and half goes to charity- good on you Molly.

Book some Hotels for this trip, and work out what to wear to the XMEN TWO premiere tonight. There are about 3 advance screenings before it opens in a few days, but the premieres are always the best crowds, and I think this will be a food sequel.

Mark and myself grab the back row...and it is packed, not a single seat left. Mark says #1 is heaps better but I loved this second Xmen release. "Nightcrawler" is one of my Fave superheroes and Alan Cumming is fantastic as NC in this sequel. His teleportation "black smoke" truly rocks...as does his religious body scarring and that accent...plus he's funny and has a nice demon tail. I want to see it again....poor old Cyclops though, just didn't really do anything in #2...Hugh Jackman is so buff that he has to get spunk of the month on the diary site...my new haircut has moments where it curls up in a very Wolverine fashion...such a good look. Rogue almost gets some from ice boy ...Jean Gray well she dies...or does she, like Phoenix she might rise!!!! Ian McKellen was exceptional as Magneto...he is great.

X2 -37 minutes longer then the first..give me Sci fi over some crappy Hugh Grant piece of crap any day...he's such a knob head. For other Sci Fi heads...the short before X2 was great...it has Sean Connery in it, and he looks 30 years younger...was it called "The League of Gentlemen" (not to be confused with that UK comedy) anyway looked great..I kind of went- "WOWWW this is cool" or at least the short was.


---
April 29th
For Melbourne art people Shane Gehlert has another exhibition coming up (May 3rd-June 3rd) at Manyung Gallery (14-08 Neapean Highway Mt Eliza).... http://www.outbackart.com.au Check out his brilliant new paintings.

Big thumbs down to the Manyung Gallery for not getting an invite to us after we emailed...slacko guys. One less sale....one less commission.

Drop Cosmo down to the Prahran Pet Clinic for his Calici Virus shot, he was a good bunny. All the vet girls fussed over him...that rabbit is a chick magnet! he was very well behaved even when the needle went in...he just winked at me. Damn junkie rabbit!!!

Buffy was great tonight...what a show.


---
April 30th
Andy White called a few nights ago and asked me to do the PR for his next album. Well a rough copy arrived today for us to play on the road trip and I have to say it's bloody brilliant- that White man keeps on writing gems. he also included a Primary School Excursion Notice...giving Andy Whites permission for PG and MG to circumnavigate Australia...he's funny.

Pay the office staff, work out wages, pay bills bills and bills, and spend hours mailing out a new update...so many have to post a lot of them on the road...we worked till 4.00 in the morning getting bags of them done and have only touched the tip of the iceberg.

Catch up with Bec, have a coffee and a Chardonay...and a good laugh.


---
May 1st
May! Time is rushing by....Ben is a champion and between him and RB the old TIT. MAC is running fine...have to have something to do the diary on whilst I'm away.

Have told friends and fans alike that I wont be checking emails etc so people have been warned. Even the three Finn Bros Shows at Tabac I could only take ticket details till May 1st....I've decided to think of me and I need to recharge....so everything can wait.

Today we received 800+ emails, another record day...even the download time for them is massive....somehow we rushed out replies all day....but it's the last day, so I guess that explains why. Loads of "have a great holiday" emails so that was special.

Parcel arrives from Mary Ann Pineapple Head, which I will open on the road, so MAP -thanks. (: I can't imagine what's inside.

Rosemaree comes by with one of her magic pasta dishes and we all have a nice dinner, take a small batch to Mr Yeti...I think her pasta dish is a favourite...as well as my hazelnut cake.

My security people come by, one is spending some time here and they added the final new direct alarm system..so Fort Knox is looking good.


---
May 2nd
Up very early today and take the 4WD over for its full service, they gave me the complete service , that's given on 100,000kms, even though I haven't even done 20,000, takes a big part of the day but they really go over it. Damn cheap, but no major replacements, so $350 later...was happy with that.

Say goodbye to everyone at Babble- it was all a bit emotional down there... will miss the morning crew and the coffee.

Not sure when we are back...we decided not to become extreme, if we want to come home we just do, if not we just keep on going...hey it's a road trip hopefully around the edge of Australia.

Drive Cosmo to the Pet Hotel..they are good people, he looked so sad, I had to leave, huge big water tears welled up in my eyes..I'm such a wimp, I think Mark felt the same...he's a cool rabbit....

Work all day....email the list of fans going to Tabac to Neil, should be great shows....lucky buggers.

Rosemaree turns up with some film for my birthday, the one thing I didn't have...fantastic..wow that's like 200 photos!!!!!!!!!A lot of film.

Evening as I am writing this...so only a small sleep till we go.... Road trips are probably full of hazards so you never know these could be my last words...but hey only the good die young so I think we will be safe. The F/16 diary will continue every 2 weeks, thanks to Deb Levitt..who is brilliant [editor's note: aw thanks!].

Remember Melbourne fans tomorrow night (Sat May 3rd) Andy White is playing his FREE show at the Elsternwick Hotel....go support some talent.

That's all for now......

Everyone sing a long ...."on the road again.........."

Love

Peter and his faithful navigator Mark.

xxoo

---
If there are any problems with this site, please contact webmaster@aswas.com.