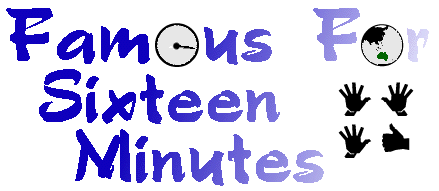 The Life and Times of Peter Green
Archive: 3 May - 18 May 2003
---

This Cute Thorny Devil Lizard lives to play another day saved by Mark & Peter near Uluru (Ayers Rock).


---
May 3rd
Prahran - Bairnsdale- Lakes Entrance - Bega

We are off and racing- it's a good feeling to just go off on a road-trip; unsure of almost everything, no idea if we are going for 3 weeks or 10 weeks. Mark has been working on a new series of CDs for the road...so will be interesting to see what music he has "selected".

Town of the day is Stratford- it's bursting over with pride. Actually it's a pretty town, all the locals were out mowing their lawns with their Victa lawn mowers..and coloured pennants flew from the trees.

We have lunch in Bairnsdale, could not find a good place to eat, we said no to "Chill & Grill"..looked a bit suss. So we headed to the Bairnsdale Pub- The Commercial Hotel. It had to be ok, they had a Robert Maplethorpe print over the fire place- always a good sign. Nice food.

Along the sides of the roads we start noticing...no not road-kill but the sign of human road kill. Lots of crosses surrounded by flowers where major car accidents had taken place...if nothing else it makes me driving more carefully. I start counting the crosses- no idea why. Morbid eh?

Get fuel at Lakes Entrance, avoid the spot where Phil Judd got caught for speeding, and yep the Police were out in force. I like Lakes Entrance, smell that sea air.

Arrive into Bega at sunset...stay at the Bega Downs Motor Inn. The night manager gives me a room away from humanity so we should get some sleep. I drive into the city centre in search of food. End up at the Niagra Restaurant-the girl behind the counter is kinda pretty- she reminds me of Tara from Buffy. Makes a mean Burger. feel o.k. for my first drive- it's exactly 600kms today.


---
May 4th
Bega - Moruya - Kiama - Wollongong

Wake up, breakfast in the room..am so glad I brought my own pillow along, always a good idea on road trips...nothing like a well worked pillow, and it has a faint aroma of PG Sleep/Breathing smells on it...so that familiar home comfort.

A short drive today, so we get a chance to stop at a few places. I will visit Mum and Sis today, also Mum has promised one of her infamous "roasts" so that's the added bonus.

Near Eden there is the Ben Boyd National Park. If you can find Bittangabee Bay there are some stone ruins of a European style building that pre dates Captain Cooks "discovery" of the East Coast by a hundred or so years. Someone really needs to correct the history books as to who "discovered" Australia, more like the Romans or Portugese or the Dutch.

We arrive at Moruya where our family goes camping every year, and always have, long before I was born. I really want to visit "North head" camping ground where I would spend 6 weeks of the year, living in our family and relatives "tent city"... the smell of ozone and pine cones, the feel of sand under my feet and sea grass...

Like all things from ones child hood , it seemed like a huge area, but these days it looks only a tenth of the size. The camping season is over so only a few tents and one caravan. Gone is the old water pump... and I get a bit too excited that the toilets are now septic and flush! All seems a bit wrong, the very deep hole that I was terrified I would fall into one day and never be discovered has gone..just a regular toilet.

The huge granite stones that we'd climb on have been taken, just one small rock hidden amongst the grass. Even the natural swim hole between the breakwater and the sand dunes looks one third it's size...and some environmental fencing is up to stop it silting up. Talk to some surfies and watch them out near the break water, it's still a good place to surf.

We drive up the new coast road to Broulee and Mossy Point. As kids we would go on a big adventure- no adults and hike up the beach...about 10kms. We'd wait for the tide to drop and walk on the sand bar out to Broulee island. The sand has built up so a natural land bridge joins the island onto the land..so it's no longer an island. Things change.

The houses around Broulee are really lovely. Mum tells me the following night that just before Dad died that Mum and him talked about living here...would of been great for them, and all that beach and fishing...sad that death puts an end to some plans. It sticks in my mind for a while.

Mark wants to check out the Kiama blow hole . It's a natural attraction, and over the years a lot of tourists have been swept to their deaths by venturing in too close, so a metal fence has been erected. The underwater tunnel connects to the sea. My grandfather who was lived in Kiama for a part of his youth remembers when a huge shark got stuck in the cavern opening and the locals would feed it till it escaped back to see.

We head to the sea view area...and the seas are very huge today. A massive swell hits and a mountain of water breaks over the look out- we run but can not escape mother nature- everyone gets soaked to the skin. To make it worse the rain starts...I find it very funny, there are about 20 wet Japanese tourists who don't and they get back on their tour bus rather quickly... Kiama and it's blow hole won't be on their postcards home. The one thing about Kiama city centre is that it is impossible to find a service station for fuel...we just discover one on the outskirts in time.

Arrive home, and a brilliant baked dinner awaits me. King for a day, and I am starving. I whisper to Mum to hide some of the roast so I can have sandwiches next day in the car.

My Sis and her boyfriend Mark turn up...and they wheel out a birthday cake and presents, so we have an early birthday party. Sleep well.


---
May 5th
Wollongong - Sydney - Kempsey

Head off and it's sad to say goodbye to Mum so quickly. I call in and grab some gold panning dishes off the two uncles, they never change- good men both of them.

Have to head into Sydney as I am picking up this Split Enz Gold record. We have to carry it around Australia with us. It's a nightmare to find this place, but Marks fine navigating skills gets us to the depot. The traffic sucks and I am dying to dig into these fresh roast beef sandwiches that Mum made. As we are driving the rain starts, it really pelts down, so this will hopefully help with Australia's drought.

All the time driving the Finns, Enz, Crowdies and Bardot to Newcastle pays off as I quickly get onto the correct freeway. We driving under Sydney Harbour through the tunnel. Always feel's odd knowing you are under water and a stray rain drop runs down the windscreen and I wonder if the tunnel has sprung a leak.!!!

We call into a roadside recovery area , sit , watch the rain, the endless forest and dig into these roast sandwiches.

We drive past Wyong where my grandfathers brothers farm use to be. I used to go their for May school holidays and climb in the hay shed. I remember this litter of baby kittens being born in the old water tank and I use to play with them. It was the first time I saw a horse give birth to a foul (hey I was 7 or 8)...it was a totally different way of life. My uncle Ted and Aunty Edna (no realtion to the Dame..but same dress sense) sold the farm and drove around Australia for most of their life, prospecting, and cutting gem stones. Ted taught me how to pan for gold and showed me how to stop biting my nails (it worked I never have since). So Wyong is full of memories. Looks like it's a flashback trip readers......

The rain follows us like some psycho phantom...and all these towns should announce us. "All the way from Melbourne- peter & Mark- The Rain Bringers". Hell some of these places need the water, it's all a bit dry.

We stay at the Colonial Court in Kempsey. The hotel is next to the luxurious banks of the Maclay River. Not sure why we get the VIP treatment- we get the best room, has a romanesque style verandah that over looks the river.

Watch some TV before bed. Liz Jackson from the ABC is the narrator for a doco. on Iraq. It was filmed 10 days after the USA take over. If the rest of the world could see this doco. it gives a real good balance of what's going on- away from the USA spin. Probably the most interesting thing I've watched all year. She's good Liz....I like the '4 Corners.." show. Some USA travellers were talking about it at breakfast next day, was a bit of a reality check for them...think it freaked them a lot.

Hmm what else about Kempsey...Australia's nation hat- the Akubra is made here and they grow those lovely potatoes that Smiths chips use.

Breakfast in bed today- hey this isn't exactly roughing it....I fall asleep with the sound of rain dripping onto our luxury verandah.


---
May 6th
Kempsey - Nambucca Heads - Coffs Harbour - Ballina

We leave fairly early today- very grey outside. Drive out to Nambucca Heads where we both break out our new second hand surfboards and hit the water. The ocean isn't too cold- we can't afford wet suits. But hey we are tough Wollongong boys so surfing is second nature. Mark borrows my red 3/4 boardies...after all it's not a pretty sight for the world to see MG in wet Calvins hanging five and hanging out!!!!!

The sea wall/ break water has been transformed into a huge graffiti gallery by locals and tourists. Poetry and love letters and some drawings cover all the rocks- it works. Goes on forever.

I find some old grave stones that date back a century, English tourists swept out to sea. If you are going to die in the ocean mighta s well be at Nambucca Heads I think- great spot. We stand on the cliff and watch the rain moving up the coast.

Next stop the Big Banana at Coffs Harbour. Is this the same Big Banana that has always been here...it's so small. Only 11 metres long and 5 metres high...you can jump on the monorail and learn all about Banana's. We take a photo and thankfully kept our big banana's hidden....

On the outskirts of Coffs Harbour we spotted large groups of Kangaroo's sun-baking in the fields,greys and big reds.

On our way to Ballina we call into the Honey Pot- I have a craving for some fresh honey comb and the Honey Pot is the place to go for this. Ballina is the first place that Charles Kingsford Smith & Charles Ulm saw on their historic flight across the Pacific in the "Southern Cross" (1928).

Too wet for camping so we stay at the Ballina Flag Hotel, they have cute beds, feel a bit like one of the seven dwarfs. Dinner at the Cafe Frensco. We watch the rain bucket down....no surprise that Ballina had the highest rainfall in Australia today- well what do they expect- the rain makers are in town!


---
May 7th
Ballina - Kilcoy - Hervey Bay

A long drive today. We head inland to Kilcoy to photograph the Yeti. We just had to do this, as our good mate Ben IS The Yeti...so in his honour we go visit his statue. There have been thousands of Yeti/Yowie sightings around Kilcoy for a hundred years. The last one however was in December 1979...we know why- The Yeti now lives in Melbourne, not Kilcoy!!!!(We think a Statue in Preston is well overdue). Can we say no- RIPP OFF...all that way and the statue is really tiny...and it's a pretty poor carving- it could be anything. Also it was meant to be "a well endowed Yeti". But something was missing. For the second time a local had taken a chainsaw to the Yeti's private part (or some horny Kilcoy housewife!) and removed his endowed "bit". Mark and myself did see the humor in this...sad though as I really wanted to buy a Yeti tea towel and tshirt for our Yeti but not a single souvenir- I think I need to speak to the Kilcoy people about marketing. Mark did film 2 old ladies that were hanging around the statue....maybe they were love slaves of the original Yeti...you never know what goes on at night at these hidden away communities!!!!

We cross the Queensland border and Petrol is so cheap. From 97c to 67c per litre. I decide now is the time to fill up our emergency tanks.

We drive to Hervey Bay which sits next to infamous Fraser Island. Fraser Island is the worlds largest sand island. It is one of the few places in the world where rainforest grows on pure sand. Great place to fish- trevally, flathead tarwhine and heaps of other fish so easy to catch. Great for our four wheel drive and the Dingoes are everywhere. It was named after Eliza Fraser, who was shipwrecked in 1836, she returned home to England and released a book and was a total bitch about the Badjalla tribe...who in reality probably helped this silly cow survive. I think they should of just fed her to the Dingoes...

Hervey Bay is wonderful, the people , incredibly friendly..except for the owner of the Best Western Ambassador Lodge. They stuffed up our booking big time and was a total wanker. So if you are visiting Hervey Bay keep clear of Ambassador Lodge (296 Esplanade) but we strongly recommend the place next door. The beachside Motor Inn- 298 Esplanade. It's run by Klaus and Karin and the rooms are great, (Ph- 7-41241999). They really looked after us.

Think we'll stay for a few days...in party mode too, and it's a good break from driving.


---
May 8th
Happy Birthday Rebekah.

Hervey Bay

Wake up- no rain...how strange. Sleep very well. Breakfast at Sea Shells Coffee house, it over looks the ocean. Very cheap prices. As we walk down by the beach, every single person says "good morning"... I think the local council fines people who don't say that !!!! That never happens in the city, it's good. We walk around the shops and Mark makes the mistake of us heading into Pet World. We almost buy 2 cats, meaning we would have to head home, they suckered us- too cute. Thankfully one was taken.... we got out of their...meow meow... we can still hear them calling us.

Decide to party on for my upcoming birthday..I ask Klaus to give us an extra night.


---
May 9th
Hervey Bay

Hmm like no sleep... am so glad we have this extra day.

Suns out, we cross the road and we have miles of golden beach to ourselves. Set up a UV cover in a glad of trees on the sand. I go for a swim and the water is warm. Mark sits under the canopy and draws with his newly acquired derwent pencils. I dry in the sun and pull out my watercolours and chill out and paint....I am trying to use more water less paint these days..just seem to like that faded look. Picasso's we are not.

Meanwhile back in our room, housekeeping are making giant white swans out of our towels which sit on the bed. We want to know what other shapes they can make!

We drive to Nature World. This is a must see if you are staying here...it's ones of those few chances where you can get very close to animals. I'm sure "public liability" will end up closing parks like this...so we were happy to be able to do this ..while we can.

Crocodiles, Dingoes, a field of Kangaroos. Mark makes friends with a one armed Koala that lets him pat him. The Koala was rescued after his tree in the Forest was hit by lightening...his name is "lefty", Meanwhile a baby Wombat falls madly in love with me (we are similar in the face!!!!) and tries to climb over his pen. He almost succeeded. Wedge tailed Eagles sit proudly on their perches...if you wanted to you could pat the Crocodiles!

We find a colony of Flying Foxes just down the road from the Hotel, they continually freak out at the sight of us. Send a few postcards home.


---
May 10th
Hervey Bay - Rockhampton - Mackay

We head off , drive past Bundaberg- (home of the infamous Bundaberg Civic centre where Skyhooks played a killer concert)....

Near Rockhampton (Beef Capital of Australia) there are the Capricorn Caves. They are around 23km North on the Bruce Highway and are the oldest Tourist attraction in Queensland. They were discovered in 1882 by a Norwegian migrant called John Olsen. 16 caves formed from an ancient coral reef and limestone 380 million years ago and are the only privately owned caves in Oz. We head off with a guide and explore the various cathedrals and chambers. The main chamber is sometimes used for weddings and services... has rows of pews and a small alter. The lights are turned off, some music comes on and it's completely black....so calm.

We are given candles to explore like the original visitors did, really great fun. Worth checking out.

Today is the longest drive for me so far, 750kms. We reach Mackay and I head straight to the Motel pool for a swim. Mackay is the sugar cane capital of Australia and produces over 1/3 of the nations sugar. I always remember the start of that INXS clip and doco. when the band start their tour in Mackay. A sea of sugar cane grows by the road side.


---
May 11th
Happy Birthday to me!

Happy Mothers day- Mum.

Mackay - Townsville

I almost forget, all the people I care about called....kept the hands free ear-piece in, it worked well.

Mark starts rescuing animals every chance he can get. Today I spin the car around and he jumps out and rescues this huge turtle off the highway. It was a big bugger and started flapping it's arms and legs as MG races the turtle to safety.

Spoilt ourselves today- staying at the Reef International- on the beach at Townsville. The whole sharbang- palm trees, a flock of black cockatoo's fly over and one lands on our balcony-says hello and departs (is this an additional extra with our room?).

The walls in the room are thick and solid so no people next door waking us at 5.00 in the morning.

Mark takes me to an authentic Indian restaurant for dinner - YUM.

I like Townsville, except their shops should stay open later- even the supermarket closes early...after all it's meant to be the Capital of North Queensland!!!


---
May 12th
Townsville - Magnetic Island

We stay an extra day so we can head out to Magnetic Island. Up early so we can get the 9.30 car/Ferry to the Island. You can hire mini mokes on the Island but to fully explore it, it really is worthwhile bringing your own 4WD.

I've never been to the Island before, Mark has, aged 8...he is obsessed with finding out what happened to the "bikini tree"... it was a rather shapely Mango tree that someone had painted a bikini on- was meant to be Marilyn Monroe...anyway MG's mission is to find it...or what happened to it.

We headed to West Point first..which has one of the twenty golden beaches that exist on the Island. We wondered if it would be over developed and swarming with tourists. What a wonderful surprise to find a massive beach, crystal clear water and just us. Could be that you needed a 4Wd to get to it but the driving was very easy...

Just when we were leaving a cute lesbian couple arrived..we had a chat and told them the beach was "all theirs". They were all romantic, and admired my Jackaroo 4WD! (sounds all a bit sexy).

I let Mark navigate me to the various places around the island where he had been on his visit in the seventies...Picnic Bay and we missed out on seeing Rin Tin Tin the islands giant resident crocodile...he was having a nap. We had some lunch at Picnic Bay, a food place with an African theme.... we watched the backpackers arrive and those who could afford a Moke grabbed one...and instantly limited themselves to where they could go.

The best thing we did was head to Radical Bay, it was a true test for the car and my driving...the road is half missing, Mini Mokes are banned, and massive holes are everywhere- I think I scarred Mark shitless, by even saying "we can do this" hell we have a 4WD lets take it through the paces like they do in the TV adverts. I was kinda proud as I got us all the way past Florence bay and then onto radical. All we saw was one hiker. We said hello to her at Florence bay but I didn't offer her a lift in case she thought we were evil... we never saw her again- hpe she didn't fall off the look out at Florence bay.

Now Radical Bay.....a huge beach, a medium surf....and just out of box jelly fish season so pretty safe. No people, but it does have a toilet block. Big exotic shells wash up on the sand.. we ignore the as it is a marine park so you have to be good and just leave things.... Mark explores the rocks that are the feature on one part of the beach....I am one with the sea and have sprouted gills...it's great to swim around the reef.

We explore and sit and watch the ocean.

Half way up the excuse for a road, a group of three female backpackers watch in amazement as we navigate the huge holes..they applaud and cheer us on. They have given up on reaching the beach...too far they say in their dutch accents.

We head to The Forts near Horse Shoe Bay. Several look out houses were constructed during the War on top of the highest areas of the island.. but our main reason for this hike was to see if we can find any Koala's. There are 200+ on the island and a big colony of them lives near The Forts.

We find a baby one in the fork of his tree, he wakes up and says hello and dozes off again- such is the life of a Koala Bear.

We drive back to Arcadia where the Ferry departs. Mark discovered what happened to the Bikini Tree, was chopped down to make way for a building, but apparently a "new" bikini tree exists...we don't look for it- it just ain't the same.

The Rock Wallaby's come down to feed and graze in the afternoon, and it's right next to the ferry area... several have babies in their pouches- remember don't feed them bread as it's bad for them.

The bread ends up in the ocean and huge sea fish come up and want more... we are talking a meal for three.

It's a great place, loved magnetic Island, sure it has changed but so many areas of beauty still exist, but if you go there get a 4WD for that great escape.


---
May 13th
Townsville - Hughenden

So dry up here, all the river beds are just sand and dirt. We stop on the road and climb down cliffs and explore the dry river beds. At one stage a really long sugar cane train goes over head. Australia is a country of extremes. On the news today massive rainfall is recorded in Sydney and some areas are flooded out.

We spot a family of EMU's near the road, Mark captures them on video, one races the car, he wins..o.k. I was driving backwards.

Not too freaked out by the road trains, though I am now up to 100 grave markers along the side of the road...I have stopped counting.

Hughenden is one of those small remote desert towns that appear in so many Aussie movies. Situated between Townsville and Mt. Isa it's where we stay. The Motel is past it's glory days, but the owner is kind of sweet and she does her best to keep it tidy- so we book for the night.

We go for a walk, I wanted to do some Gold panning today but no water in sight. So head to the local pub (made in 1912) and Rocky the manager grabs us a drink. I have a beer and resemble one of the "drags" from Pricilla Queen of the Desert flinging back the drinks..... wonder if they have a Hughenden Betty Ford clinic here...o.k. I lied I had one lite Beer. Mark was rather concerned that I was getting a gambling addiction on the Pubs three poker machines. I lost a massive $7.00. It took an hour but I did- hell someone's gotta support this town. Head to the Bakery and the lady in charge looks a bit like MG when he assumed the "Nana" look for that photo shoot. She does make a killer lamington. We take photos of the giant dinosaur on the street corner- this area is famous for Dino bones. The first entire dinosaur fossil was found here- Muttaburrasaurus. This was the edge of Australia's inland sea when Dino's roamed the earth.

I support the local "arts" by buying a copy of "Older folk of the Flinders Shire"- a collection of stories from the local senior residents of the town. It's good to support indie releases...plus the past is fascinating, especially around the Australian out back. Dinner at the Pub, which proudly has a wall of signed ladies knickers..and fake plastic breasts...go figure!

Not much sleep, some old people at the Hotel kept going to the toilet every 5 seconds and getting up and walking about.....


---
May 14th
Hughenden - Mt Isa

technically Mt Isa is the worlds largest city in area. It covers 41,000 sq kms. The massive mine is the worlds biggest single producer of silver and lead. The tallest freestanding structure in the Southern Hemisphere is the main stack from the mine. Tennis player Pat Rafter seems to have his picture everywhere, I asked why and it was because he was born here!

We see a lot of road kill today- mostly Kangaroo's- nearly all would be from night driving..as you rarely see them during the day. The Emu's are too smart, they avoid the cars...we spot more Emu's today. Huge number of Hawks, must be all the road kill..the wedge tail Eagles are brilliant...such a proud bird.

The manager gives us a great room at the hotel- they also have an Abyssinian restaurant.

I head off for a swim and find 2 lizards clinging to the tiles of the pool. I accidentally make a wave and one sinks to the bottom, all stiff and dead like..I freak, thinking i've killed this innocent creature..bolt out of the pool and grab the pool net..pull him out...and he's fine- he faked his death..I get his friend out and I crack up laughing...they both stand up on their hind legs and run off, like some wacky cartoon.

Mark spots a Pizza Hut at Mt Isa.. we are hanging for a Pizza.


---
May 15th
Mt Isa - Tennant Creek

It's very hot outside, even with the air conditioning, loads of dust and many cars braking down. Call in at the Barkly Roadhouse which is an Oasis in the middle of Warumungu Aboriginal land. I love the Aboriginal kids, spend time having a laugh with them.

We cross into the Northern Territory..forced to start buying fuel at the Roadhouses. The big ones are o.k. as you can tell that the pumps are looked after etc, the smaller one's are really suss and you never know what you are getting and how much other crap is in the fuel.

Tennant Creek had it's last gold rush in the 1930's, there is still gold mining going on, one of the most infamous mines was the Peko mine (named after a dog called Peko).

Very weird day, it was like "the pulse" happened and was focused on Tennant Creek. First our car and several others batteries went dead, next the small supermarket's cash registers stopped, the ATM crashed and the phone line went dead... our car started again and then died again in the heart of town.

Mark and myself exchanged worried glances.

We called up our Holden Road side assist, we have some Ultra package so it covers everything. The guy told us that he has had heaps of calls around car batteries today- equally weird as we had just driven 660 km's so you'd think the battery would be charged!!!!!


---
May 16th
Tennant Creek - Wycliffe Well - Alice Springs

We decide to head south to visit the Devils Marbles, Uluru, Coober Pedy etc. All that great inland stuff, and yes more major driving. The car kicks over in the morning, think it's all o.k.

We visit the Devils Marbles, this massive amount of boulders, it's like a giant dropped his bags of marbles and they rolled everywhere in this one area...good photo opportunity.

Forced to buy fuel (at $1.14 per litre) at some dodgy roadside place, I had a bad feeling about it, but when it's the only Petrol for 300 kms the choice is limited.

We drive through Wycliffe Wells- "the UFO centre of Australia" and buy a rather cool UFO tea towel. I head into the centre and the guy looks me over like I am some alien in human clothing...I scare him a bit...but I do refrain from posing with the green men outside that over look the centre. We spot some rather strange lights over the red centre in the desert that make Area 51 look lame. Oddly enough it's near a place called Strangways Range....and things start to go wrong.

The car starts hiccuping, the speedo moving up and down and the more fuel I tried to give the car the more it hated it....the 'check engine" light came on, which basically means the 4WD's computer is compensating for some major disaster. See it's just like flying the Jupiter Two after all...just call me Don West.

The computer goes into a mode that is basically "get home" and compensates for the problems that have been created.

Remember we are about as remote as you can get, no mobiles working and we have seen one car in 2 hours. We have 70kms to go to get to Alice Springs.

For the next hour I have to say that God, Wicca, chanting, all my good Karma and the odd patron Saint of travellers got us to Alice. I do need to stress that Mark did not cry...we both tried to stay calm....and we both were pretty sure that we got some major contaminated fuel.

By the time we hit Alice Springs our speed varied between 5 and 25 kms per hour...it was like being in the local Rodeo as the car bucked and was flipping out. Mark navigated using a map that was last used in Gullivers travels -it was so insanely small.

We were both humoured by a line that read "Alice Springs has a level of sophistication that other cities envy"!!!

We fluked it and found the hotel...and the car rolled into the reception car park and stopped.

I checked in super fast and called our Holden assist team...it took ages but finally a guy arrived and we managed to get the 4WD to a Holden repair place. It had to stay over night and the contaminated fuel and a few other desert problems had messed her up a bit. Thank the Gods we managed to stay calm and get it to Alice, we visited some pretty remote off road locations so it could of been worse.

We had it checked in, Holden gave us the VIP treatment, we had a room and as my Mums say- you have your health..no idea how that helps in a case like this but it popped into my head.

Marks sun tanned faced looked a bit pasty and his stress levels had climbed... but he did not cry...he almost convinced me to ram a car of Koori's in front who were driving LESS then 5km in the midst of all this madness..

I guess the moral to the story is, buy a good car if you want to do roadtrips as in the end it could be what gets you to your destination.

Alice is famous for the growing of dates..apparently the Afghan cameleers introduced them decades back- explains all the date scones.

The Alice cemetery is the final resting place of aborigine artist Albert Namatjira- who's work I love..as well as Harold Lasseter of Lasseters Gold Reef" fame.

Dinner at The Terrace..a Chadstone Girl (from Melbourne) is our waitress. Not much sleep thinking of the car.


---
May 17th
Alice Springs - Stuarts Well - Cooper Pedy

The Holden people replace a few things on the car, most of it covered by the warranty and Ultra assist. We've done around 7000 kms so far, and we still haven't decided how far we are going. They suggest we get our regular Holden people to look at it, faults etc are stored in the car computer and Alice has limited technology...

So we leave Alice Springs, uncertain if we should head all the way through the N.T. and that desolate Western Australia coast. So we are back to day by day. Whatever happens the adventure has been good so far.

We call into Stuart's Well and heaps of animals are hanging out at the water hole. Mark is loves the lone Emu..and I think it's a returned love...the Emu keeps following Mark. he digs their "thatched" feathered bodies.

Meanwhile I check out some Kangaroo's that are lying in the sun..a baby Joey is with his Mum, I stay low so the male Kangaroo doesn't get all dominating.

There is a camel farm here on 3.6 ha of land at the foot of the James Ranges so we head in to see the camels..even though Camels were originally introduced by the Afghans, a lot of these are Pakistan camels. Australian camels are worth a lot overseas because of the purity of the breed.

Some great meteorite craters around this area too. A dozen or so major impact craters mark the area.

Near the turn off to Uluru (Ayers Rock) Mark makes me stop the car, time to save another creature. In the middle of the road was a Thorny Devil Lizard and he is brilliant. Mark has to punt him off the road as a car is coming and he wouldn't stand a chance, and with all those natural thorns it's not like you can pick him up, give him a cuddle and move him to the side..... Mark scores a goal.."punt" off goes the lizard. he is totally fine and he is safe. We take heaps of photos and footage and I think the Thorny Devil is my fave. I wanted Mark to pose for a photo with the devil. Horny Devil saves Thorny Devil the caption would read!!!!!!!! *Grin*.

We send him way into the bush, Australia's wild life is well protected thanks to one MG.

Some rain is on the way and it could be over Uluru. last time I was at Ayers Rock was in the seventies on a school excursion, and it rained and huge waterfalls were flowing off the rock. I climbed it.

The traditional "owners" of the rock (Yankunytjatjara people) ask that people don't climb the rock as it is the traditional route taken by Mala men on their arrival at Uluru and has a spiritual connection.... they don't say NO but it comes down to the individual. It's probably one of the few times I'd say do it, as the view is outstanding. A few people have fallen and died so if you choose to climb, please be careful.

I am amazed at all the termite mounds, they are earth red and look like giant sandcastles that have been rained upon. They are everywhere. A feast for echidnas and Thorny Devils.

We decide to check out Cooper Pedy, where most of the worlds Opals come from. Get a booking at the "Desert Cave" which is an underground Hotel.

The car still feels a bit odd, but we continue. Today is a mammoth drive, cross into another state (South Australia) and it means night driving, which I hate in the desert. That's when the chances are very good that you will kill a Kangaroo. The stars are like diamonds over head, but my eyes are peering into the darkness, no cars, just danger signs saying "don't leave the road". The edges are littered with mine shafts from years of Opal mining. For the first time I am exhausted...and fall into a deep sleep.


---
May 18th
Cooper Pedy - Woomera- ????

We explore Cooper Pedy, and drive out amongst the dig sites. The earth has changed from a deep red to a milky white with small pyramids of reject rock from all the mining. Cooper Pedy is an Aboriginal word that means "hole in the ground". It's against the law to do any "noodling" here without a permit. Noodling is sorting through the piles of waste left by others. Crocodile Harry is one of the local celebs. His house was used in Mad Max-Beyond Thunderdome movie.

We noticed on the map huge WPA (Woomera Prohibited Area) sections. It's a huge area that the general public are not allowed to go, it covers 127,000 sq kms of South Australia (13% of SA) and use to cover over 25%. Some say it's contaminated (old uranium ore processing), some say it's a test area, some say it's an extra security measure these days for the Woomera Detention Centre. The land is owned by the S.A. government and the commonwealth. We are just too tempted and talk about a quick dash onto the WPA. Come on it wouldn't be us if we didn't see why we can't...and besides we have our anti radiation tablets in the car....

We decide to check out Woomera first. It was named after the aborigine spear thrower and was where Australia's first satellite was launched in November 1967 and the infamous Black Arrow in 1969 (Black Arrows are capable of carrying a nuclear war head)...the Prospero satellite from the 70's has done well- it's still circling the earth...also the Island Lagoon deep space tracking antenna which has been part of several space projects including the Venus fly by in 1962.

I get some funny looks as I straddle a small rocket in Missile Park (hey I thought it would be a good promotional photo for Rocket Pocket Books!!! Though it did look a bit phallic !!!).

Woomera has about zero food so if you visit pack a lunch. It does have a 6 lane bowling alley which is part of the Heritage Centre (weird eh).

The sun is setting and we have to decide what we are doing, heading back to the territory or going some other direction....the speedo is around 8000 kms so we have already travelled a huge distance.....but we still have further to go......and the next bit is into the forbidden zone of the WPA.

We head out along the Stuart highway, and no cars in sight...it's getting rather dark...and we keep noticing weird flashes on the horizon towards Roxby Downs. It's now or never we decide and go into 4WD mode...the car climbs the steep protection banks and before we know it we are heading over sand and salt flat..... four lights are in the sky and they look very much like apache helicopters. Is it too late to change our names back from Mulder and Scully? We have found a small over hang near a place simply called Knoll.

We've linked the titanium Mac up to our Sat. phone and are about to push send...probably our last chance to say something meaningful. A storm is brewing out here and it's a very dry electrical one...not even sure if this will get to Deb. Check out the diary in 2 weeks...who knows all our mail may well be sent to the Woomera Detention Centre along with the other detainee's that John Howard doesn't like..... *grin*.

Stay safe but don't be too safe... other wise life is boring.

Peter and Mark the navigator.

p.s. excuse the errors in this latest update...it's a rushed.

P.S. -Good news, Raed and our friends are back on line. So it's a good read of what's really happening in Iraq at the moment. Hey Raeb also found the best ice cream place in Iraq and it's still standing, so not all doom and gloom. So check this out:

http://dear_raed.blogspot.com/

---
If there are any problems with this site, please contact webmaster@aswas.com.