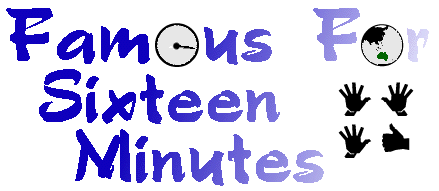 The Life and Times of Peter Green
Archive: 3 November - 14 November 2003
---
November 3rd
Monday and the Market Cafe is closed for a long weekend, so it's back to Babble today. BLT's for brunch. Dan is happy to see us, felt kind of strange and didn't see a single familiar face.

An invite arrives from Reg Mombassa's art exhibition in Sydney at the Watters Gallery. It's on from November 11th till December 6th. The gallery is located at 109 Riley St, East Sydney NSW 2010.

I emailed Neil as I thought the Finns would love one of Reg's 'The Rolling hills of Auckland' type pieces for the beach house. Think he ended up buying one. We just missed out on this lovely Reg/ mambo type design called (in my best N.Z. accent) THE KENGAROO THAT HAS GONE TO LIVE IN NEW ZEALAND. It's a classic piece, made me laugh.... especially Reg's spelling of kangaroo... remember the O'Doherty brothers are both kiwi's so they understand the Aust/NZ 'stuff' better then most.

Another funny one was mambo's 'Idiots are us' Reg Art.... this big metal U.S. Army tank with it's nozzle pointed skywards and cartoon bodies...titled 'Stiffy the army tank'...! Very cool.


---
November 4th
122,000 people attend the Melbourne Cup Today, including Englands hideous Nicky & Paris Hilton. Like who cares? As someone said in the paper today 'no job, no style & no character'......could someone put these two skanky bimbo's back on a boat to England...I'm sure the English are begging..make it a slow boat. Money doesn't buy class obviously......next!

Old buddy Melissa turns up after being lost in the (mental) desert for 5 years...take her to TUSK and we have some lunch, albeit a liquid one. Four hours later and we finally arrive home...(hic) fun day, good to have her back.

Was suppose to work on the Enz book but it's a public holiday so I opt out.


---
November 5th
Call into the CD plant with all our bits and pieces for the Rare II fundraiser CD, looked like being December 1st as far as stock but now it's going to be EARLIER (Yey)... we starts ending them out November 20th. It's great these left of centre type CD's and I know that the same thing will happen as with the first, 6 months time people will start emailing us to try and get them... so they become nice and rare (hence the title).

Pay our Gas bill, it still works out to be only $20 per month, gas is so cheap, I think it's our cheapest bill, I never have any dislike paying the Gas bill, I hate paying all our phone bills.

Wow Holly Vallance has to pay her former manager $350,000, with legal costs that could top $900,000. Her latest single is sh*t and sucks beyond death....Holly must die! *Grin*.....what a good name for an album title. 'Holly Must Die". Maybe 'Something for Kate' could call their next album that...seems to fit.


---
November 6th
Mushroom called and they are having their 'come as your favourite Mushroom act end of year party'....Dave and Dean wanted to borrow the Enz cossies, sorry guys all locked away...and hell the way you two party they'd be destroyed.....!

Do some driving today, first off drop in and see Noel Crombie at their new home. It's great, a brilliant work room...and only the Crombies could have a huge metal dividing curtain made up of cooking strainers! Hedwigs home and digging in the garden, she is so much like her parents, what a great free spirit. Sal arrives home and we both go 'look at your hair' we are kind of matching bookends, copperish red with some 'bits'...of course we both look damn fine! Noel signs a few copies of WINGS, a few for us a few for the Children's Hospital Charity Auction.

Next stop out to the hills to visit Nigel, it's a lovely day and I am enjoying this small road trip. I arrive and spot the cute Voodoo the cat playing in the garden, and what a garden, all the recent rain and sunshine it's a garden of eden.

Nigel Griggs (Enz bassist) is a good friend, wish we could catch up more often, a really nice afternoon.... Went through a lot of Enz stuff and mostly for the book, gave us all his master tapes, so much stuff, so archives and other areas. A good source of knowledge too. Little Pink drops in so the triangle is complete...an extra hour of silliness. Love it. She's still so damn cute! Little pixie that she is.

The traffic going home is a bit notorious, some guy in a $5 4WD try's to burn me off...I was so embarrassed for him in his hyundai lawn motor car it just couldn't cut it, didn't want to play the game and really didn't have to, as I get further down the road I see that he had hit a tree! What a dipstick, I waved... his lawn motor was a bit messy. What a knob.

Get home and an incredible book from Merelyn in Sydney, made us go all warm inside, thanks girl. You guys know how we love our books.

Speaking of, annoyed as David Barnett's book on the band SUEDE 'Love & Poison" was meant to be out in Australia but now it looks like it mightn't be released here. Annoyed would of been a good read, will have to try and get it from London next year if any copies are left. ):


---
November 7th
Andy White is back home in Oz after his recent promotions in Europe for Tell Me Why, says it went really well.

The vibe here is great too, a lot of people have ordered the signed 'Tell me Why' EP from us think it will be a sell out. We start our main media stuff in a week, am very focused on this press-wise.

It's always good to work for someone who 1/ you really like and get along with 2/ is a talented bugger. Andy fits both of those areas with us.


---
November 8th
Lunar Eclipse today!

Rebekah and myself are up bright and early and go online for the advance Bowie tickets, over the moon, section A so right at the front. Bowie is still kind of special so I'm happy to make the effort, and Bec is really happy. I'm mega happy. Almost the same seats that we had for The Stones.

Tickets seem to be selling very slow for Bowie though, I think the Stones Sold Out the whole Venue for 14 minutes (?) as I type this Bowie is still on sale, first show.

Of course Queen of the Fruiters and Mr Nose Job didn't appreciate the effort. Some things don't change.


---
November 9th
Wow we've been in Melbourne for 24 years now... incredible really, my head swims with everything we have done. The most important thing is that we have survived and Melbourne does love us, and we her. Thanks for taking the leap of faith with me Marky G we did it!

Oh poor Prince Charlie...isn't there a line in Priscilla Queen of the Desert about Charles being a bit suss??? Does he swing more then Big Ben's Pendulem (no not you Ben I meant the London clock!)... Look is funny, I just can't imagine Charlie batting for both teams, tell I can't even (and don't want to) think of him batting for any team....maybe the next reality show should be the Gay House of Windsor. The Press will love all of this, of course as the English Press are really as low as a centipedes scrotum! Sorry I just had a mental picture of Charles leading the next gay rites rally chanting 'I'm here, I'm Queer'...hell what's another Queen in the castle it's big enough. I have to stop thinking this is funny...(sorry).

Miss lovely Toija calls by and Mark get's a new haircut, they all vote to leave mine as it is...which means it's either just write or they surrender and can't do anything with my bramble thatch of growth.... we have our regular cooking class and she gets to watch the infamous Jen's Pinwheels being made!!!!


---
November 10th
Charts are in, Delta stays at #1 with the album and Farnham has to sit at #2 still (grin). Funny if fatty Farnham never goes to #1, Wheatly would be spewing. Waving goodbye to the Living End...they drop another 6 spots, Alex Lloyd drops 7 , the far too much hyped by PG band...JET climb to #15 so up two spots......Kylie debuts at #1 on the singles chart with SLOW and sells in Platinum BUT I hear only 13,037 copies have actually sold, which means it's not a big seller....our Crowded House DVD drops from #8 to #20... No sign of 'Tarmac Adam' - who would of thought...well I did.

Rosemaree saves my life by rushing some work over, our Andy bio sheets for the media. Great timing. Thanks gal.

Obviously some people read last weeks F/16 diary as we have spent the last few days sending out copies of the second F/16 book- BANG! I do love that cartoon cover. I wonder if sales of BANG! will continue this week as it seems to be overtaking Hussy. be great to have a BANG! action figure made....!


---
November 11th
Meeting with Andy White today, he's been signing copies of Tell Me Why to the people who bought it, so all of them are nice and personal. Pretty cool. Work on full media mail out for the next few days, so the hours are getting long.

How incredible is Hazel Hawke, the ex wife of one of our old P.M.s. She's recently been diagnosed with Alzheimers and the rather great Australian Story show had a feature on her. She just embraces life, exceptional lady.

Oh Robert Doyle on the news again, can the Victorian Liberal Party please get rid of this glove puppet, he is simply stupid, has the personality of a wet noodle and has the original approach of instantly taking the opposite side of what Bracks says. Gee what insight... the Victorian Labor Party must love him he couldn't win a chook raffle if he had all the tickets.


---
November 12th
What a day, first surprise is that Sallie from California sends us Shirley of Skyhooks original 1975 Jester Top...we all thought it was missing forever. Such a lovely item for the archives. Makes me happy when items are sent to us and they become part of a safe collection. If all goes well quite a few Skyhook fans should get the chance to see this item in 2004, on the 30th anniversary of the band's 'Living in the 70's' album.

Greg from the Hooks calls in, and signs a few WINGS, the Shirl cossie blew his mind a bit, probably 25 years since he last saw it. I worried a bit as it does tend to bring up the memories of Shirl, I hope it was good memories and not too sad.

Drive to a secret location and get Sis's Christmas present, Jennifer as if I would mention it here, I'm not going to blow the surprise (:

Nearly finish reading Blood Cantice the recent Anne Rice book. Been picking at it for the last few weeks. Most of it is up to standard, just when the Vampire Lestat try's to be a bit streetish and 'now' it's kind of shitty, so it goes from great to average...but I am enjoying it.


---
November 13th
Andy drops in and grabs all our media envelopes and we finish the mail out. We talk about 'Andys Cocktail Hour' a chance for people to meet Andy before the album launch and have a drink or seven... more details when we get it all worked out..hell he might even play a song or two off the rather swanky BOY 40 release.

Afternoon, call into cafe F for a coffee and cake. Grab the new Sony camera for the upcoming Finn Tour, sell my first born to pay for it but it's $1000 off....Mark try's to haggle for a new camera bag, cable, huge battery and a bag of cocaine. They only let him have the bag of Coke...ok lying.

Off to dinner with Miss Jen tonight, she is always on time, exceptional. Cosmo is happy to see her, stands up and says hello. he's a spunk that rabbit of ours, such a chick magnet. We head off to the Black Olive and it has NEW OWNERS, still we get our regular table...just took over the place. A good night.

Great doco on Timothy Leary. very weird, has anyone noticed that when he was in his twentys Timothy Leary looked a LOT like Tim Finn. To make it stranger, he suddenly got this grey bit in the front of his hair...and the freaky bit is that his initials are T.F. Leary. (Yep Tim Finn Leary!!!!!??) Loved the footage from Millwood, and the lectures.... and the CIA said he was the most dangerous man in America and put him behind bars for 10 years for having 2 joints in his jacket, so pissy.


---
November 14th
In the paper today........ we are so over Private Jessica Lynch's hyped propaganda coup....good to see that most Americans can see through the Pentagon's spin tactics. The sales of Jessica Lynch Fridge magnets have plummeted and I still think it will be Lynch herself that will tumble this house of cards. Her comments on ABC TV 'they used me as a way to symbolise all this stuff and it's wrong' she said. God bless Larry Flynt, and what will he do with the photos of a topless Lynch cavorting with some other G.I.'s! Go Larry.

I did feel sorry for poor (well his $300,000 U.S. book deals means he is no longer poor) Mohammed al-Rehaif- the Iraq doctor who contacted the U.S. and told them where Lynch was etc...he went to visit Lynch and she turned him away..the local townsfolk thought they should offer him a meal...so they gave him HAM sandwiches and burgers. Not only is he muslim so doesn't eat ham, was was fasting for Ramadan. He was probably relieved to return to his new Washington home.

Saw the best postal stamp since the U.S. Warhol one...it's Dr Seus and all his funny creations...love it.

That's it for now, Melbourne music lovers remember that this Sunday November 16th the CD/Collectors Fair is on at BOX HILL TOWN HALL. It is located at 1022 Whitehorse Rd, Box Hill. Doors open at 10 am. We will have a stall (in the foyer)....so come and say hi. Club members bring along your membership card for a discount at the stall.

That's it for now...stay safe...

Tune in, turn on, drop out...and make fried banana's.

Peter

---
If there are any problems with this site, please contact webmaster@aswas.com.