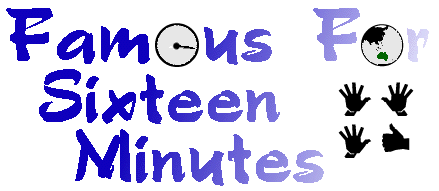 The Life and Times of Peter Green
Archive: 14 March - 28 March 2004
---
March 14th
Ahhh Home Sweet Home.... settling into the swing of things is never super easy, you come back re-charged, re-thinking, re-cycled, re-vamped... re-everything. Go Go GO! Unsure why everyone else isn't Go Go Go-ing.

Meanwhile across the globe Vladlmir Putin is expected to win Russia's presidential elections today ...probably means another era of Soviet style authoritarianism ... Ex KGB (remember to say KGB with an accent when you read this) ...watch out Yuri Luzhkov .. you are in his sites.

Sleep ok, wake up early, considering the last few days and the 30 hours of flying and transit. I know how it goes by now, even the luxury of Business class, sleep, good food, built in massage machine will not stop your body from dropping in and out of sleep... so I'm ready to run with it.

Marks wonderful home made sausage rolls help with the energy loss, hell they just taste shit hot. He should be selling these to the planet.

The idiots next door woke me up twice, will be glad when the giant boot lands and kicks them out, they don't give a shit about any of the neighbours and you can see that people have had enough. I smell a lynching party forming...


---
March 15th
Start work on Bic Runga related stuff. Campbell & Bic have given me 100 access 'passes' to the upcoming Media Launch in Auckland for the fans... and for general use. Should be a good night, hopefully flying in for it.

Walk down the street and catch up with the citizens of Prahran. The new hair cut gets a major reaction, weird when you have three strangers stop you and comment on it, Ali must of did a good job. Egypt is just a bit too far to go back for a return clipping (bummer).

Email from Neil who is working really long hours on the new Finn Brothers album, he is putting his 'all' into this one, I guess both are, Neil Finn's energy amazes me , he must run on solar power!!!!

Send Robin a card for picking me up, so good that she did it, so damn early, and her timing was exact. We love that, no wonder she was great on the road... touring can be all about timing sometimes.


---
March 16th
The lovely Jen catches up with us for breakfast, another of the girls who says 9.30 and will be there at 9.30, considering the drive and traffic etc, I'm not sure how she times it so well. We talk about going to the Zoo, been a few years and we really want to hang out with the Elephant when they go for their morning walk. It stops them getting bored. We are worried Miss Jen will hijack one and try to take it home.

Rosemaree calls by and grabs the books and I present her with her own belly dancing veil...complete with Egyptian Gold Coins.... it's very seductive, about time you went for it Rosemaree..... we spotted a few Rosemaree's wearing them in Cairo. Little short Cairo women, coins a rattling as they rushed past me...on those little chunky legs...able to lift ten times their own body weight. Great eyes.

Spend the afternoon doing a Bic Runga Paper mail out, mostly for the NZ dates. Apparently Auckland is close to selling out so the Eccles are adding 2 more shows- May 13th and 14th- Baptist Tabernacle (Auckland), tickets should be on sale by the time people read this. Such a Home-Coming Tour, so if you get a chance get to a show, should be quite a night.


---
March 17th
Michael Pitt (Changing Lanes, Bully, The Dreamers) will play Kurt Cobain in Gus Van Sants next film, 'Last Days' based on Kurt's last days before he killed himself. I seem to be playing a lot more Nirvana these days.

Move the car and our street is really packed, I grab the last car space, I can see a time down the track where we will all get stuck having to pay for a space.

Hmm St Patricks Day today, isn't it? I am a bit vague, still drifting sleep wise. I'm sure I spotted some green beer today.

Three thousand + emails came in while I was away, hell that is a lot, so this week is spent trying to chop them back to a smaller pile. Till you have gone through that many, you have no idea how long it takes, so I'm sending off short replies.

Lots of media related requests, and people with ideas for this and that....


---
March 18th
Found a shot of Enz keyboardist Eddie Rayner on his motorbike, complete in fancy leathers.... so I glued it onto the front page of Wings off Flies and titled it for him, Eddie Rayner Leather Man.. think he'll have a chuckle.

Yet again the neighbours keep us awake, GRRRRRRR fax in a complaint.

George Michael Quote of the day
" If you are going to be Dysfunctional, do it big, I always say"!

Yeah we agree George. I notice that John Butler Trio's new album stops George from coming in at number one. So glad we have the Butlers and Jets out there.... Reality TY and Throw Away Pop coming to an end soon. Courtney Act..the He/She from Australian Idol debuted at #29.....! Apparently only 30 people at the Prahran Instore. The song is such total shit and in the clip he's just trying way to hard to be a woman...just do Drag and have some fun, it's not like it's a masterpiece of a song you are going to fuck up. Stiff not Star I'm afraid.


---
March 19th
Wash clothes, multiple washer loads... washing sucks.

Cairns in the far North of Queensland flooded & apparently Green Island (named after..) has been evacuated , so the cost of Mango's will jump again.

Go see the french boy at Prahran markets and by 4 big hanging baskets for the balcony. He says he will carry two home for me, they are heavy but look great, masses of colour.

Looks like some of our USA/Canada mail went astray, we mail out so many I am not too surprises, so I pop some extras in the mail. Since the sad news of Madrid International Post on parcels has slowed to a snails crawl, guess they are all being scanned again. Have they ever found anything after all these efforts? Except for the odd Porn DVD I've requested (joke).


---
March 20th
Mark has his yearly check up with Dr Beng, and yep he is healthy and wholesome.

Oh the fucker neighbours 4.00, go out on the balcony and tell them to shut the fuck up.... our houses are huge with stone walls for christ sake, shows how much noise they make. I think I told them I hope they die. (I'm always my best at 4.00).... Goddess kick them out soon. Mark keeps moving into the guest room, total drag.

Try to finish this Neil bio for the NZ office and trash several drafts... not focused. Go through some archives and find 2 reel to reels of the Enz playing at the Regent Theatre so will convert them over for possible use.

Book hire car for N.Z., I like having my own transport, the Finns Volvo is so huge, I feel like I am driving a World War II tank! I think it's a 4WD thing, you sit so high up, anything else seems really low to the ground. I guess as long as it gets me from A to B that is the main thing, and hell extra freaky flyer points for the next great escape.

Pretty sure it is Canada. Love Canada, one of our favourite places. Our friend Bec is off soon for her big trip which involves the Rocky Mountaineer train. It's re-sparked our interest in doing it, and at Christmas there is a ten day trip... Vancouver to Montreal, using Rocky Mountaineer and The Canadian. All that snow...plus the wonderful glass dome. The best part is that most nights you are in hotels and have a day or two to explore places like Jasper National Park, Lake Louise and everything that Canada has to offer. Mark has enough freaky flyer points for the business class airfare, after Egypt I need to 'restock' on points... just gotta have more adventures! So much of the planet still to see.


---
March 21st
Well we waited for Gold-member and she never showed, hate that.

Evidence found of new paw prints in the Blue Mountains (NSW) of the infamous 'Blue Mountains Panther'.... we find strange prints in the mud areas near the streams at Beenami... but they probably belong to Ben Yeti fishing for trout.

Lock in a time and day for Dennis Ropar to call on by with the 'Space Boy' painting. So many good Australian artists out there. Coming up soon, the giant Australian Art sale (Melbourne). I know Dennis Ropar will be selling at the show, and really great prices. Check out his website:
http://www.dennisropar.com

If you love what you see and are in Melbourne, the Art Sale is the time to grab one of the stencil creations. Pop art at it's best.

So nice to be able to have fresh bread rolls with cheese and vegemite, nice and simple. I did miss these rolls in Egypt.


---
March 22nd
Have a chat to Dean at the record company and he tells me he has a Kylie Minogue doll for our 'collection' of strange musical 'stuff'. I like Dean, watched him grow from EMI to Mushroom etc. he has done so much for Kylie's career.

Decide to be healthy and jog to Rosemaree's place to pick up some typing and sheets that she has done for Bic Runga related work. Takes me ten minutes to get there, 15-20 to get home... a hard grind but glad I did it. Work up some sweat but overall I don't really sweat that much, but I can feel it in my breathing. Exercise is so bloody boring, still I make some effort and do 100 sit ups. (ych).

Drive to Rebekah's with some presents, her kitty cats are growing, Taj comes up for a scratch which was strange. She opens her Cleopatra ciggys that I gave her....at least RB is saving his (bad girl). Remember Rebekah, sometimes fate does things for a reason.....!

Watch Season Six of Stargate on DVD. We can get them now from the UK, or wait 12 months for Australia to release them. The Australia Stargate box sets are about 60% cheaper in price, England is exceptionally expensive for DVD's compared to here. But sometimes you just wear it 'cos it's good to watch.

Can't believe that channel 7 are stuffing around with Angel, not only the day but the time slot, call them and tell them they suck- no wonder nothing on channel 7 is in the ratings. It will be sad when Angel goes.

Our friend Tiffany (Miss Stiffany) debuts at #27, I know she was expecting higher, she's done a lot of PR this week, we bought a few copies of the single, because she's a mate....Courtney Act drops from #29 to #44 so the Drag 'star' (not) won't have a hit...and Kylie drops out of the top 20 with her latest single...so almost everything Australian in the charts is falling.

Betchadupa get voted single of the week by BEAT magazine...for MOVE OVER, still needs far more airplay. The 2nd track on MOVE OVER (Bats of Darkwell Lane)I still play endlessly. Sharon Finn & Helen Eccles are flying to Sydney to see their sons play at the big concert this coming weekend. They love their kids, I think it's really nice. I wonder if they behave any different knowing mum's in the audience.!?!


---
March 23rd
Reports coming in that an Australian Yeti has been spotted walking in the Canadian snow (-17o)..the rare short haired variety!!! Hope the tour is going well Benny. Remember to score me a Tshirt! *grin*.

'Glamour' has had another burst of life, the third little F/16 diary book just won't say die...every few months it bursts to life , not sure if it is word of mouth or people just wanting to complete the three diary set. Today 9 orders came in! hell that's almost double figures! (: I've ran out of things to write when I sign them... I wonder how the big authors think of witty wonderful things to write. I should send Anne Rice a fan letter asking for advice on signing books!

Head to Topelz with Mark for dinner. Tried Miss Booth but no answer, so she missed out on a freebee. Thought we'd go back to the old pizza stomping ground.


---
March 24th
Weird stopped reading books again, it happens a few times a year. I bought two 'disposable' sci fi books on the long flight and for some reason both never held my attention and I just didn't finish them. Since I've been back I've really been looking through 'coffee table' style books and painting books like David Roberts. I know I will get the vibe again soon but for the moment just stopped.

The Yates 'Stars of Spring' flower bulbs arrive. 240 Freesias and Ranunculus, all in the ground now for Spring. It's hard to plant 240 bulbs, you start forgetting where you put them and double up.

Call Melissa to remind her of the our Julian Clary night, watch out Mr Jelly Melissa wants you badly!!!!

Mark is researching the Rocky Mountaineer every second he can get, just have to push for some more freaky flyer points and the trip could be on. Canada here we come. We get to Vegas for free as well, so that is tempting, might well win my spending money.


---
March 25th
Was thinking about how many nice people we have met over the years because of the various bands, and music and even things like this F/16 website. We are really lucky in that way, people seem to appreciate that little bit extra that we do for them. All warm inside (:

Melbourne Art lovers- head to the National Gallery of Victoria for the 'Darkness & Light' show. Some great paintings, one of my favourites; Caravaggio's painting 'St John The Baptist In The Wilderness'. It's on till May 30th.

Sitting at the Market Cafe having some breakfast and opened the HIT magazine that is in The Sun....and who is #2 on the What's Hot barometer but Betchadupa. Seems like the boys are getting some support, just lacking radio play. Australian radio is still playing absolute rubbish.

The people on the other side of the evil neighbours faxed in their complaint letter today- we think they should frame it, perfect. Nothing like having a really terrible guitar player who can't sing , playing in the room next to your bedroom at 4.00 in the morning. I told the agents if he was half good I'd send him on the road with one of our bands just to get rid of the guys for 6 months...... *grin*.


---
March 26th
Our friend Katie Underwood is on the front cover of B&W Magazine. Grab a copy, such a glowing article. So Miss Boo & Katie have both graced the covers of that mag. It has a lot less nudity then it's brother magazine BLUE.

Climb up the very high ladder and install a second smoke detector on the third level of the house, guess all the TV adverts for more smoke detectors are paying off. This one my Sis gave me, has a ten year battery.... I notice in the very fine print that it says that it contains a very microscopic radioactive element!!!!!! No wonder I glowed in the dark like Casper tonight.

So Dennis Ropar calls by. He is so funny, actually a real sweet guy, really good attitude. Made me laugh, just double parked out front with this truck that he has...and the main back area has his name/logo on it... he really knows self publicity- a lot of artists don't.

So SPACE BOY is delivered and I love it, it's huge. Can't believe the corporate piece was double the size.... it was like the side of a house.

He also gives us this other wonderful stencil art print as a present and the latest catalogue ( BUY AMERICAN 2004). SPACE BOY is feature don the back cover.

He will be at the Melbourne AFFORDABLE ART FAIR, so keep your eyes open for the date, for people who have never bought a piece of 'real' art, the Fair is such a great idea, prices are exceptional... think we are all going. I have to be good, Mark has pointed out that our home is now a gallery and we don't want to clutter up what we have.

Had to bolt though as the Parking Inspectors were about to give him a ticket for double parking. Anyway was good to see him, like Shane Gehlert, ROPAR is fast becoming a favourite and one to watch out for.


---
March 27th
The Crowded House 'Dreaming the Videos' DVD has gone way past Gold in Australia and heading towards a Platinum DVD sales award. Good to see ARIA acknowledge that Recurring Dream...the Very Best Of Crowded House hit the 10 platinum mark within Australia last year.

Both the Split Enz and the Skyhooks DVDs are just short of going Gold here. Be nice if both do that this year.

Was a bit of a lost Saturday, just worked around the house, all those little things. Played with Cosmo the rabbit for awhile, can't neglect our (rather furry) child can I.?

Thought about evil ways to get revenge on the suck neighbours. I shouldn't really think of killing people should I? There is enough of that already going on around the world with neighbouring countries.....

Watch the last DVD in the Season 6 Stargate box set.... decide we totally enjoy the Jonas character who 'replaced' Daniel Jackson in the series... Jonas is so much better.......he isn't as whiney as Daniel... meanwhile our friend Jayne is in Canada exploring the Stargate and Smallville sets! Having lunch with mega celebs.... it's a hard life girl!


---
March 28th
What no noise.... maybe our bombardment of Slade Alive has really helped... the neighbours were quiet...we won't be led into a sense of false security, we know they just can't be that considerate.

Speak to my Mum who has been with Sis in Sydney all day, just work stuff.... she loved the Egypt DVd that you put together Marky.

Had the fresh's rolls for lunch today , just perfect.

Rosemaree calls by for a morning cuppa. Nice to have a chat, she liked the new art, it is in a good spot.

Spend the afternoon wading through all these emails, trying to stay on top of them. I sometimes wonder how my poor old computer can put up with so many arriving. Unrelentless. (:

Mail off a pile of Hussys, Bangs and Glamour to the NSW library service, I like it when they buy in bulk. It's for library's so I charge very little, as it's a small buzz to think that these books 'appear' for the general population to read. I wonder what first timers think... more likely ' this guy is really strange'!

Lock in some days for the painters to arrive. The main guy has the same name as Neil's guitar tech. and I couldn't figure out why he was calling and using an Irish accent. Thankfully the insurance company are paying for this, thanks to the recent Melbourne storms.... really good as I have wanted it done for some time..so good to see that something positive came from such heavy flooding...and it's the first time we've used our insurance after all these years.

Latest Morgan Poll has Labor in front with a vote of 55.5 and the Liberal Party dropping to 45.5 ...3 months ago Labor would of lost the election, Latham certainly has helped turn it all around.

Rebekah and Melissa turn up at 7.00 and we all head off to see the lovely, extremely funny Julian Clary. How good were the seats, 3 rows from the front any closer and we'd be sitting on Julian's face!!!

You know it was a good show when you jaw bone aches from laughing and having Rebekah next to me , with the old witches cackle means I am forever deaf in one ear (kidding Bec).... all had a really good time. The outfits, well lets face it, ONLY Julian Clary could wear them. Melbourne was passionate and ready for some fun.... a fine show possibly the best he has ever done here. A must see if you want some fun in your life. Mark spent most of the night hiding in his seat so he wouldn't be picked for any of the stage activities.

As I go to bed I hear the pitter patter of rain, it's been over a month since Melbourne has had any...so nice.

Sleep tight everyone....

Don't let the bed bugs bite

PG

---
If there are any problems with this site, please contact webmaster@aswas.com.