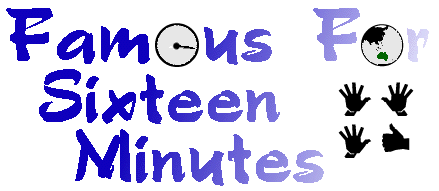 The Life and Times of Peter Green
Archive: 25 October - 6 November 2004
---
October 25th
The music media in Australia sure has a case of twitchy nose syndrome today. Every second phone call is asking 'are Skyhooks reforming?'. I give a very CJ answer ' are they, you tell me'?

Gotta Hook them in with the 'Hooks. Love Red Symons denials, it just works so well that he has changed his mind, a double bite of the media pie. I do my 'Yes Red is now doing it' rounds of the press.

I continually get amazed at how much the press loves this band not to mention the public, even the slightest hint of a play stirs it all up.

Red, Bongo and Greg rehearse at Reds house today, Redmond only has limited time spare so we bow to that. It is really good that he is playing, no matter whatever reasons he gives. There is an assumption that I played him in on this one like a huge snapper that he is *grin* but really he is doing this for his sons to see him play and his wife.

Sad day for the industry with John Peel dying, what a love of music that man had. He'll be missed.

Lock in my haircut at Liquid with the Elf, it's looking like a shaggy dog...back to blue black I think....and short.

Spend all day on the phone, my week is going to be like that.

Happy Birthday Uncle Des. I send him a cactus, god knows why. Just looked good.


---
October 26th
Bob Bongo Starkie's court case today. Am hoping that the extra media all week on Skyhooks, adds some celebrity to this and if nothing else moves the profile up and helps him. We'll see.

He calls me towards the end of the court appearance, so I make my calls and shut the doors on all the Skyhooks as I know some will be asked for quotes...phones off, answering machines on...down comes the PG fire wall.

30 Minutes later and it's official Bongo won the case. So happy for him, it should never of gotten to that level and tradition does say that if you decline to marry the man you give the ring back. Of course the media loves it and Channel Ten News gives a very fare reporting, Channel 9 have no clue and almost give Bongo a chance at libel..... he leaves the court room with the quote of 'All my friends are getting married...but not me'.

By the time it hits the late night news the 30th Anniversary get together gets tagged onto the story as well as film footage. I make sure our media people have their press information. Thanks Bobby the profile is now in the stratosphere. His timing is perfect...anyone would of thought we planned this (evil grin).

Cute little Genevieve a few doors down turns seven. Hide in the bushes with a giant stuffed elephant and this really great Pot (the ceramic kind) have to give her some bulbs as well. She's a sweetie we both love her. You just know when she goes through the terrible teens she will run away and hide at our place. It's a good thing...she does love us. Cute kid.

Liam Finn calls and it's so good to hear from him, am adding house hunting to my resume, as the Betchadupa's want to move soon. I know (roughly) what they want but the price might limit them down. I did see Liam's new girlfriend at the record company the other day- she's cute.

Rosemaree drops in some retro Hooks mini posters for me, which will go on the walls at the gig.... wow they charged a massive $1.50 to get in on some of these posters....gigs were cheap in the seventies.

Finns are playing in Liverpool tonight at 'Empire' so I am assuming Johnny Marr will jump up for a bit of a play as I'm sure he is home. I wonder if he will do a tribute to Mr Peel. I'd expect so.

Alison at The Sun runs a piece for me on Redmond playing, works well and the phones light up all day.

New haircut looks good, much shorter and yep black. Nice to escape the media for an hour and just get massaged and clippered. Liquid on Greville St is a really cosy hairdressers and the Elf does a good job.

Mark is at the office when 2 boxes of the Skyhooks calendars arrive, I'm sure these will be gobbled up at the gig. So vibrant.


---
October 27th
Peggles arrives at 3.00 and that's always nice, she grabs her usual spot, usual room. Home for a few days eh girl?

Rebecca and Rodney wing by at 4.00 and grab their tickets, Rebecca was rather merry...she has had a haircut too. Looks good. Open the damn wine.

Catch up with Bongo and give him money for PA and all the other costs. Just want to make sure everyone is paid. I am so conscious of this.

Have some dinner at Cafe Rosco, Mark has finished all his editing on the Hooks DVD for the show and he did an exceptional job so we both shout him dinner. ROSCO is at the start of Toorak RD, near St Kilda Rd... the food is always good.

Greg Macainsh calls by and we all head down to JB HI FI as the Prahran store has a super sale on. I give him Hot For The Orient on cd , as he needed the black label copy.... and then we realize that it was from a JB HI FI that I had bought it from earlier on...so he sticks it in his jacket. I thought how funny if they bust him thinking he has pinched it from the Prahran store. That's two Skyhooks in one week....and even more perverse seeing how Greg is the songwriter for all the songs...caught stealing his own CD... funny.

Sadly I didn't get my chance at a second round of media and he never got a chance to use his new legal skills.... JB was packed though, 10% sale, I over spent and was bad. Our regular girl was there and she is just great and looks after us...even gave me a very special VIP JB bag full of goodies.

Say goodbye to Greg, will see him tomorrow at the 30th Anniversary show. I think we are both nervous over this. Peggy totally blows it by saying that PG has invited 'X" amount of people...and Greg goes 'how many'.... I give her the Gryphon 'why did you say that' evil eye. Grrrrrr.


---
October 28th
LIVING IN THE 70's. What an album, 30 years old today.! It didn't self destruct on Dec 31st 1979 after all. Remastered version out November 18th.

Wake up eat and the rest is a blur.

We head off at 3.30 the car full of stuff. I lock in a final interview with Channel Ten, for the news that night.

We score the best car park, right opposite the Pint On Punt, our venue where the gig is on.

Walk in and Bongo is being filmed and interviewed by Kelly from channel Ten. Say HI and start set up. The stage looks great, all golden and shiny, we start work on the room....Peggy surprises Bongo and it all feels good.

Rehearsals, shit they sound good. Was so happy for Tony Williams, he whacks out a great version of Carlton and adds harmonica in the middle, the bar staff start applauding , we all do. This is good.

Ken turns up and I let him in, he gives Bongo his present and it really is Starkie's day, all the stress of last week out the window.

This is the first band that I really ever loved, the songs still do it for me. I look at Mark balancing on some giant wine barrels filming away, he smiles, it's all good. Think we are both having a flashback moment.

By 4.30 people are starting to line up, Ange my door girl (she says door witch) turns up on time. We let people in exactly on time, Mark's Hooks celebration DVD hits the giant screen and the crowd are into it. We were going to get MG a special T-shirt with NO printed on it as people asked all night where they could get the DVD from...and copies. NO! Say it all.

The room is totally full, not insanely full but packed. I walk Joyce and Ron and the Strachan family in and they are delightful as ever. I spend some time tracking Ross Wilson down as he is guest vocalist on a few songs, I get changed in the band room upstairs with Bobby Spencer, and Spence is great these days, we all love him.

Bongo, Greg and Gudinski give speeches, and the band hits the stage. The room is such a buzz.... and Tony Williams once more steals the night. Saying that it's a bit unfair as every song was something special and all the players went for it. How good to see Bongos younger brother Peter on guitar... Reds kids all on the merchandise table watching, his wife Elly having a dance.

Everywhere we turned that night familiar faces, in the end my voice going and all our drink cards expired (thanks Michael).

We carry Michelle home, was that Chris Cester of Jet she was trying to kidnap???? It's about 3.00 when I climb into bed, a bit hyper a bit worn out but so happy that tonight was an EVENT, a real event and that so many mates and people from all our pasts could turn up and celebrate this. People will talk about this for ages.


---
October 29th
Sandra Sully gives me a call at home, she really wants to use Marks footage on the News tonight. Red gives his blessing as does Greg, so we hand over our tapes. It came out really well, and it went from being shown in Victoria to all states. Good one MG...you are nationwide.

A day of calls, thankyou's, endless emails. Head into the city with Mad Dog as she is going elsewhere, we visit the Arts Museum to see the Hooks costumes etc that are on the display, it was really done for MD as we had been already. So nice to see people reading and admiring them...trying to steal them (kidding).

Say goodbye to Mad-Dog and Mark and myself pig out at the Myers food area, we get our work done after that.

By afternoon am really frazzled and blow out seeing Mark Seymour with Rebekah...add to that waking up at 6.00 tomorrow morning to head to Katoomba...for 2 days R&R.

The Dick Smith people fix my satellite map displayer for the car, so I'm a happy camper.

Email Doe about Jayne's tickets, made sure I don't forget...and then climb into bed.


---
October 30th
Up at 6.00 and Mark looks like a Ghost. He is really ill, all white and a high temperature, so I acknowledge that our weekend away is not on. The next few hours are spent canceling airlines, hire cars, accommodation and just making sure my best friend in the world is alright.

I buy us some lunch, and the papers and see that SOMERSAULT cleans up at the AFI awards, go see this and support your local Aussie films. Deserves to do well.


---
October 31st
Halloween...Happy Samhain everyone. BOO!

Phones off, spend the day with MG. Do nothing really, maybe I am sick too, feel the urge to sleep.... so Halloween is a fading memory for this little warlock.


---
November 1st
Mark is much better, we eat at Market Cafe and I am home for my 2.10 radio interview with Lee Roy on 979FM. I truly hog the airwaves today- sorry everyone. Some fans email that they loved it, so I guess I did ok?

My List of 'To Do's is a mile long.... try to cut it down and actually do some of them, it seems to be endless.

Queer As Folk is back on again on SBS. Hmm first episode is a bit average.

We watch 'Deadwood' on cable and there is more nudity in that then QAF... (: I enjoyed the first episode of 'Deadwood' full on but good.

Idiots next door with their brain-dead friends wake us up at 2.30 'Dude come on lets go to the Candy bar'....I seriously wanted to put a gun out of my window and just blow their heads off. Dickheads.... GRRRRRR. Move out soon please.


---
November 2nd
Nick Seymour onstage with the Finn Bros tonight in Dublin. Sharon flies in for the last week and spends a day with Nick and Nickla...she's having fun, good to see. Such an easier tour then the USA I can imagine.

Goldmember and Prince Joost take me to breakfast (thanks guys) they are a cute couple .... now if I can just get them out of the habit of dropping into Dutch dialogue mid sentence. I just go HUH!

Christie Eliezer calls and I have a short interview with him for the NEWS area of his website. Christie's good, always time for him.

See James Gleeson one of Australia's top Surrealist painters at his exhibit at Savill Gallery in Sth Yarra, he does great work. Messes my mind a bit but really high quality.

Box a few items for Mercedes and Larry and mail them off, such a small box of goodies compared to how spoilt I was... I love what you sent guys. Am up to book #2 of the Dragon hard-covers. Cool.

Am going to get a Lacie external hard-drive for the computer, just so we can store all the jpegs and endless emails. 250 gigs should easily be enough.


---
November 3rd
Lock in a date for Cosmo to have his shot with the vet, he is pretty good. I always thought going to the vets would freak him out but he just suffers it. Am getting them to clip his nails in case they bleed so he will hate the vet and not me. The Vet girl has bunny's so that's good.

Watch some of the US election on CNN, kind of what I thought it would be, was praying I would be wrong.... Bush for several more years, America runs a close second to Australia in the stupidity stakes for electing f*cked Prime-ministers and Presidents. Oh well gives Hillary a chance to come through next time. It would be good for the USA to have a woman as President. Thought Larry King was great on CNN during the broadcast, he made me laugh.


---
November 4th
Cosmo gets his shot and he is loved by the vet staff. I cuddle him all the way home, he's a good little creature. Cosmo for President!

Paul Courtney makes my day, 2 wonderful DVDs arrive and I get really happy. Thanks Paul- you shouldn't of but happy that you did. It must be the day for it Papillion (Poppy) sends me two photo presents from her recent exhibit... nice shots think I'll display them at the forest house. Her note was on a Norman Lindsay Postcard..his REVEL water-colour if I am not mistaken... my artists memory kicks in.

Try to do some stuff around the show for Breslan, but they left it too late and band members are away etc. may just make some donations on the day. They are trying to re-build a computer room at the school...so a worthy thing especially after all the death and bloodshed.


---
November 5th
Some Neil original lyrics come to me by mistake...meant to go to NZ so I re package and organize priority mail etc...it's ok Doe!

Call Doe in the UK and miss Ben by a few seconds.

Pay bills and more bills. Have a huge fight with Mum, just life stuff, I know she has to mourn but she also has to have a future... it is messing my head, everything from frustration to worry.... I end up trying to talk with tears in my eyes, no sleep tonight as she has mind fu*ked me...grrr as only mothers can.

Visit Nathan our old Enz manager and his cat is in love with me I've decided...she's such a heat stealer climbing on me and sucking in my body heat.... I know what she is up to. Evil kitty you (:

Huge dark clouds have over taken Melbourne's sky ways so we have had endless rain, great for the reservoirs but even our wonderful house sprouted some leaks, so my future pay goes to the gutter man.

Watch the latest season of Angel on DVD... a late night.


---
November 6th
Wake up with the sad news that Marks Mum is sick. So we quickly shuffle our lives around flying home. Air-tickets, hire cars and all that other stuff. With our families we really don't care about how much it costs, we just do it. Thankfully she will be ok, but we have to be their, it's important and we both know that. So please don't email us till after the 10th.

We head to Southlands for some Christmas shopping and it is a huge effort, exhausting. I park in the area that is being dug up for the extended car park....as all other parks were taken. Suddenly I realize I have started a trend as every other car follows and soon an abstract car park has been formed with hundreds of cars squashing in....opps! Good one PG, you've done it now.

I swear if one more woman pushing a triple pram with ten babies in it just stops and blocks the aisles I will just walk past and push her into the displays. It's like you have a massive pram, you have an army of children and of course you are pregnant again with triplets...can anyone even stand a chance of getting past. Mark sticks her head in the microwave and turns it to well done (ok he doesn't but we'd like to). It's still 7 weeks to Christmas ...move it! Bring back zero population growth.

So that's it from Australia, Christmas is approaching (and more pregnant woman), the Finn Brothers arrive home in a few days and the N.Z. tour starts in a week. We are about to jump on a flight, so out of email radius for a 5 or so days....(so email after 10th if you must).

Take care, and those living in America, Bush got in, shit happens, it just means that now he has to be responsible for the rebuilding of Iraq and all those other promises. Hey you never know....he may fall foul to another pretzel ...if the Gods are kind.

Look after your families

Peace!
PG

---
If there are any problems with this site, please contact webmaster@aswas.com.