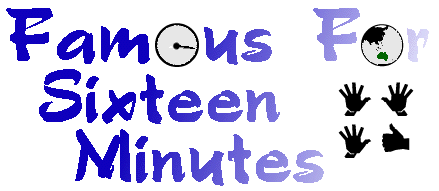 The Life and Times of Peter Green
Archive: 29 March - 11 April 2004
---
March 29th
Go Bic Runga! BEAUTIFUL COLLISION debuts at #55 on the UK charts. That will probably be it's peak but just good for her to show up on the UK chart. Doing well in Ireland, Italy and France. It's caused a flood of emails from all areas, nice to see. Always feels weird, especially a year + after release, feels very much liked Crowded House did with Woodface....be amazing if it suddenly took off in a major way. Meanwhile it hits 9 Platinum in New Zealand which is remarkable.

Start collecting Frequent Flyer points, need to build up that account again, and the clock is ticking, am hoping to use it for Canada in December, knowing my luck the Finn Tour will be in December for Australia, who knows, it's only a few weeks- they can do without me I'm sure. If that is when they tour- who knows.

Add to the Mushroom Publishing Biography on Neil, the office wants it updated, so spend some time getting some quotes and chart spots etc.... brings it up to date a bit. Wasn't to happy with my additional bit so changed it numerous times, reads ok now. Part of the job.


---
March 30th
Off to the Zoo, looking a bit grey outside, a bit of wicca in the morning to hold those rain clouds off... we'll see.

We are meeting Miss Jen outside, and as we fight our way through the morning traffic, I say a thank you that I do not have to do this every day. Jen of course is well and truly on time, Miss Punctuality, which is so great, not too early, never late just right.

Melbourne Zoo is pretty good, the animals look very happy. Of course we go and see the Meer Cats first, a new bunch of babies has arrived early, they could fit in our pockets, too cute for words... always scampering and eating.

The mother Orang-utang has the most brilliant baby, all that fluffy red hair, she is so gentle with him, and continually holds his hand, checks his feet and sits him on her shoulder- the kindest face I have ever seen, a proud mum, just captivates us.

Mark is filming today, so loads of cool footage, and we catch up with some of the keepers while they are feeding and looking after the animals. The wombats win the award today, such a stubborn beast, yet somehow exceptional. The female is pregnant, one of the first hairy nose wombats to be born at Melbourne Zoo for 7 or 8 years. We chat to the keeper and leave with several ideas how to entice our Wombats at Beenami out of their burrows for us to see....and take home!!!!

The Wild Dogs are chewing up some sort of dead animal... urgh, no meat for lunch..... the Elephants are in their new enclosure one has a swim in the big pool, that snorkel trunk spurting the crowd. We spend forever at the Elephant enclosure and it's all good, all three of us are happy to hang with the Elephants.

Head into the giant bird walk, it's massive and enclosed and the entrance is hard to find, so we are the only people in the bird domain. You walk through it at a high level and the birds are all around. This Rainbow Lorikeet becomes my best friend and lands on my shoulder, obsesses over my ear and eyebrow rings...and try's so hard to talk and tell me the mystery's of bird life. He is so colourful and we become good friends. I can tell I am the favourite as he refuses to perch on anyone else. Jen and Mark both want him to be their best friend but guys you know it didn't happen...possibly because my brownish shirt looks like a tree trunk...who knows.

A few drips of rain and that's all, so a good time to head into the butterfly cage, all misty and humid... some great butterflies , millions of them....but it's way too hot. It's a sauna.

The new Elephant walk, is a classic, so much bamboo, a little bit of Thailand in Melbourne. They are not walking the Elephants as much this week as they are getting fat from all the treats.

Afternoon lunch and I spot one of those Fake photo places near the lunch area. So I head in with Jen and we pose on the green screen... the photo ends up being both of us in our jeep being rammed by a Rhino....and we both have hysterical faces...classic!!!! 2 1/2 minutes later we have 5 x7 photos of this dramatic photo session! Ah technology...so fast.

We finish around 3.30 so 6+ hours of Zoo fun. A last look at the Meer cats, and we say goodbye. I buy Marky a stuffed toy Meer cat... all proceeds go to the Zoo, so got to support that. So if you live in Melbourne or are visiting remember to put the Melbourne Zoo on your 'must do' list and get to the Zoo early and you will have most of it to yourself for a few hours.


---
March 31st
Have a healthy breakfast, vegie patty and chutney and fruit juice. Ok one small coffee. Not too bad.

Pack a few smaller items off the shelf in my room as the painters arrive tomorrow. Looks like they will be doing most of the upper level ceilings and it's covered by our insurance, so brilliant. All those years of paying Insurance and finally it comes in handy.

Betchadupa move up the Australian charts with MOVE Over... from #96 to #82, with the shows and press this week it should jump next week... just have a feeling.

The lovely Helen Eccles emails me if I would like to go band room shopping for Bic's NZ tour, just have to work out a time away from Neil's office, be fun, Helen is a scream- think her sense of humour is close to mine. Watch out Auckland!!! (:


---
April 1st
Hmm April Fools Day- I think this day for weird jokes has almost faded away, seems rather jokeless today.

Our painter arrived on time, he has the same name as Neil's guitar tech, which is funny because he is nothing like him. Goes through the rooms and basically he does preparation and has a team of painters arriving tomorrow.

The rooms are draped in cover ups and plastic, it's very 'boy in the bubble lives here' style.... I walk behind some massive plastic sheets and can't get out.... now I know what a gold fish must see on it's way home from the pet store. Help let me out....

I head off for dinner with Robin and Trudi tonight, Mark stays at home and works on the G4, so we let him starve. Nice to have Mexican again, I do miss their frozen Margarita machine (maybe that's not a bad thing).!

Sleep in Belinda's room tonight as my massive wooden bed is in two parts, sleep ok but dream some, could be the plaster fumes from the paint works.


---
April 2nd
Up nice and early today- painters arrive right on time. Mark is still asleep, but I'm up and ready. I was hoping all the painters would sneak into MG's room and climb into bed with him...imagine waking up to find 3 strangers in your bed.... I am evil.

Spend most of today on the computer, answering emails , and clearing out media requests. Take some time out to sign more diary books, a selection of Hussy, Bang and Glamour.... book 4 won't start on till much later this year time and budget against me....and have to stay focus on the Enz book.

Had some nice emails since I returned from Egypt from people getting into the diary books for the first time, they are such a strange little book, I really like that about them. If I do Neil and Tim's tour, that's always when I get to meet a lot of the readers of the books and they like to chat about them, kind of breaks the ice and I try to be extra nice to the people who bought a copy- I know the books are inexpensive but still the person made the effort to get one or three so I truly appreciate them supporting the project. So this next tour should be fun... might see you F/16 readers on the road.


---
April 3rd
Email NZ our door list for the Bic Media Launch, it's good to have music lovers at these launches and not just the press. The fans give some true feedback, and it makes a difference.

The Foxtel guy calls and wants to arrive early, he's ok, and knows that Mark is aware of the whole system and not just another stooge with no idea. So they get the best possible set up. I leave the digi-techs to work it out. Foxtel can be a bit useless, only a minute after it's connected, Foxtel calls and they tell me a technician will be arriving soon, I tell them he's been and done it, so the communication is hopeless.

Start reading 'Sabriel' the Garth Nix 'Old Kingdom' Trilogy. Love the cover art.

Pack my bags for my week in New Zealand, silly I know but decide not to take a coat. No idea why I am not, I know what the weather can be like, rather silly when I think of it.


---
April 4th
Get some Billboard charts in from the States. The Vines debut at #23 on the main chart with their new album, our favourites- JET move up to #34 with their album and it's already Gold. Meanwhile ARE YOU GONNA BE MY GIRL at #32 week 17 of release. No sign of the Living End on the charts, I thought this USA tour would help them sell a few more, but am happy to see any Oz guitar band charting amidst of the absolute crap that is currently on the USA chart. American Idol (oh please... so lame).

What did I do today, a quiet one. Sex maybe? All day, must be those ten Viagra tablets a day I take. (he wishes).


---
April 5th
Wake up 5 minutes before my alarm, as is my way. That ol' body clock is working well. I am glad I decided to leave early as the car battery was flat. The back door was not totally locked and because I haven't taken my car anywhere for a week, the lights drained all the juice out of the old girl. Holden Ultra guy arrives and gives me a morning jump start, actually he jumped started the car, not me..be nice it's early! (ahem!!!).

Instead of the Limo place the car gets left with the Qantas Valet parking, as time was tight, and hey get those freaky flyer points so why not. They don't wash it though ):

Check out ARIA charts and yep BETCHADUPA move up 20 spots on the main chart to #62. If any readers would like to order MOVE OVER online head to:
http://www.hmv.com.au

Every sale helps and the (3 track) CD single is really really cheap this week. Twelve spots to make the Aussie national Top 50..... all help appreciated. Go for it. Give Liam and the boys a Top 40 hit.

Flight over, nothing, dull. Can not recall what I did...read maybe. Watched the clouds float by and did feet exercises.

Bag out first, straight through customs. A really nice customs guy, the same guy who stamped me in last time. He told me he let Liam Finn and the boys back in the country yesterday. The girl next to him comments just how much Liam looks like his Dad. The guy is also a huge Bic Runga fans and missed out on a signed Bic CD on Ebay... I have one in my bag but customs legal stuff won't let him take it (it's like a bribe)...I do understand and he looked like he was upset. I like the NZ customs people and I know recently they have been copping some shit but they have always been really good to us.

Ouch baby it's cold outside, icicles on my dick sort of weather! (and gee readers what a nice comment that was...*sorry*). We boys do feel the cold their too, hey it's only a body part... nose and dick feel it first, well if I would do up my fly that would probably solve the problem .....DOH.

Damn silly hire car, the windscreen wipers and indicators are on the opposite sides, but at least I have a clean window by the time I reach the hotel.

The sun is setting, I grab some food and set up my room. Janey tells me I could of stayed at Finn Mansion with her, but sometimes I like just being on my own, and Neil's only just returned and this year he will be spending more time away from Sharon and the kids.... could just be me but I know when people stay at our place it's both great but unsettling. So I give them a break.

Brrrr it is cold, more snow on the North Island... drops to around zero tonight in Auckland... rain on the way.


---
April 6th
The usual restless night, that two hour time difference messes me over. Up at 8.00 (6.00 in Oz) and breakfast at Parnell's Trinity Cafe. Arrive at the new Finn office at 10.30, late on my first day at work, think I did that on purpose I want to win bad employee of the month award! Jeff lets me in, he's the latest staff addition and we all like him, a good choice for the office.

The boss arrives after me, and that's always good, Neil looks really healthy considering he's been working on the album pretty much non stop. I head to my archive room downstairs, I joke I am the hunch back in the basement, all I need is a bell to swing on.... it's not too spooky but I do hear a serious of knocking noises, NF assures me it's just the ghost, I don't sense any ghost just the wind (sorry Boss...I know it's a good thing to have a haunted office........ but your office just has a case of the wind).

The guys are outside re painting this gorgeous old Masonic lodge , Sharon tells me it's green (again)...but a nice green. Am sitting in the main office with the Finns and the rest of us...and one of the painters walks in and very calmly asks if we have a fire extinguisher. He is very calm, oh the building is on fire......

We head outside and yep indeed some smoke is billowing...Jeff calls the brigade, I grab the extinguisher, and Neil scampers up the ladder like a Syberian Spider Monkey ......

I head downstairs to check that the fire hasn't spread to the first level underground, don't have any access keys so I used my Gold Amex card to open all the security doors...Amex don't leave home without it!!! All's well down here and no smokey smells.

Head back to the main level and by this stage three fire engines have turned up, the street is roped off and the News crews have arrived, I joke why don't we have the new album out to enjoy all this News activity (ok not funny)..... it's my PR side.

Within the hour all is fine, and I'm making a decent cuppa tea for everyone and eating today's treats that I brought in for morning tea. Finns are joking that it's always this exciting around here.... and I keep telling them not to blame me..... I'm sure the "wherever he goes, danger follows" tag will stick. Anyway was some excitement.... and at least the TV News crew gave us the correct profile shots for all of us... we looked like the staff from the Beatles Apple Building in the sixties...all very hip music industry and finely dressed. If you are going to be filmed with your building burning you might as well look good I've always said....haven't I always said that readers?

Back to work and really throw myself into it, hits 3.30 and I realized I have been working so hard I missed lunch!

One of the last to leave, as our Bic Runga Media Launch at the Church of the Holy Sepulchre is within walking distance. Only 5 Holy Sepulchre churches in the world and one is in Auckland...weird.

I leave the car at the office and lock my bags etc inside, Dave Dobbyn pulls up next to me and he is heading into the office. I ask if he wants to come along to the launch but I think he's working on songs (?)... but says to pass his love onto Bic. He's a good bloke the old Dobby.

The rain hasn't started yet but you can feel that it's on the way. A nice surprise as Silke from Germany is out back, didn't recognise her at first without that red in her hair. Lovely to see her and so funny that it's at a church in Auckland. A lot of other regulars are at the show, JP, Michael, Richard, Toria and Kylie with their blokes, Trevor, oh heaps more. Checking the door list when Paul Ellis arrives , who is now a household name in NZ after being a judge on NZ Idol...I am full of mischief and give him a nibble on the ear and tell him 'do you think the NZ media saw me do that to you' .....*grin* very evil. Paul's a mate so all fine. I tell him that the Church might collapse with all this random homosexuality building up in the room! Bic Runga Gay Icon, it had to happen.

Climb onto the stage (thanks for the applause guys I almost broke into song) and headed to the small 'band room' to catch up with Bic. So great to see the songbird, we just sit on the floor while she does her make up. All feels like it was yesterday, can't believe she has been away for 8 months. Campbell- Bic's manager is here and Campbell and Paul Ellis are looking like long lost brothers (Campbell is Married to Bic's sister)...he hands me a pile of stuff for the fans. Hang for awhile and know it's getting close to show time so head to my seat out front. John Walsh who also works for Bic gives me some stick for walking on the stage, and my reply is 'of course I walked onstage..it comes natural" (truth be known I had no idea there was a side exit...hell ....(bad choice of words) it's a church not The Roxy!).

It's lit really well, and the crowd are so passionate. Mr Ellis sits with me for a song or two, I grab back row stage left...so the applause will be amplified.... Bic seems as usual a tad nervous between songs, a loss for stuff to say. The songs though speak for themselves and add the atmospherics of the well lit church and it's quite grand. The media and News crews love the shots.... so we will get coverage everywhere.

Afterwards I give some of my Bic facts and info to some of the press, and Brent gives me a roll of signed posters to hand out to some lucky fans (one for you Koji too!).

By now the rain is underway so the Eccles save my skin and drop me off at the car. Ellis and co are off for beer, I'm home to Parnell for food.

Mark calls when I walk in the door, a pang of homesickness already, I am hopeless.


---
April 7th
Wake up to CNN... Bush is making Al Sadyr a hero in Iraq. A very bad day for the Coalition as more troops and Iraq's are killed. It's a fine line between minority and majority sometimes and the support for Al Sadyr is growing. This is really scary.

Bush keeps saying- we won't desert the Iraq people, but how many people really want the coalition in the country? It's like the longer they stay the more people will die, both Iraq's and U.S. soldiers. It's so easy for some people to support the War, simply because they are rugged up in their lives at home. If you were actually in Iraq it would be a different story. It's horrible and appears to be getting worse.

Breakfast at 'Dunk' today, love their coffee. Sun is shining but loads of clouds rolling in. Bic Media launch has been everywhere, all papers and already on TV, it's growing. I would be surprised if this tour doesn't sell out.

Arrive at work on time, Jeff's warm smile welcomes me to the start of another day....a promise of no fire engines today from the Finn clan.

Straight into it, today is a major day and I want to get as much of the archive work done as possible. Sharon's chandelier shop is looking magical, all those crystals glimmering away. It really catches your eye when you drive past.

Today's morning tea snack are Anzac biscuits and something else called a 'sweet temptation'. The Anzacs as always are so hard to snap.

Log in 40+ tapes from the Neil Finn and Friends show, and start on endless dats. So funny every old box I find piles of Neil Finn song lyrics, they are everywhere, how does he write so much. Neil walks in with boxes of demos, home recordings and other odds and sods.

I also start on the endless boxes of contracts, publishing, paper, paper and paper.... find the original Split Enz A&M contract so I am happy with that.

Notice A&M called Nigel Griggs...Nigel GRISS and Eddie Rayner Edddie RAYNES and Noel and Malcolm signed in the wrong spots.. (but no Mr Creep I'm afraid)....does this mean the contract is not valid?

Have a lot of master tapes with unreleased songs and need to check if they have secondary titles, so go upstairs to see the boss. Mike Chunn is on the couch and he's always the same- nice guy. I like Chunn- always makes you feel welcome.

Head home at 6.30 today, got a lot done. (Phew).

The Discovery channel has "Cyber Wars" doco on over the next few days. Really great special, going right back to the start of electronic games and right up to now, really well put together. Room service for dinner, no vibe to go out during Auckland's chill.

Mark calls to say good night, all's well at home, Cosmo misses me. (Ohhhhhh)


---
April 8th
Breakfast at Rosehip Cafe at Parnell...it's on Gladstone Rd near the infamous Rose Garden. They make a killer banana smoothie and chicken avocado wrap. I was sitting there eating my wrap and writing in the 'real' diary, these 2 girls come over and ask 'what TV show are you on again'...I laugh and say 'The Price is Right'. Shattering all fantasy's that indeed I was 'someone' (whatever that is)..... I should of said Jerry Springer Show.

Healthy 'morning tea' food this morning, some nice organic grapes, ok a few baked items too....

Get a lot done, chat to the boss about work stuff, all good. You can see the seeds of Finn Bros touring starting to germinate, the very first drops of 'live dates' still awhile before they are announced but it is coming together.

A knock on the door of the Archive room and Neil and Sharon walk in with this gorgeous Easter Bunny Egg... made me feel all special (thanks guys). Ask if I want to go to Piha tomorrow for Easter Friday but, decide to stay in town....have to pack too.

Have dinner with Janey from the office, La Cora- nice meal. Wave goodbye to the Finns when I am picking Jamey up, boss lends me the Visconti performance (webcast) on DVD, too special.


---
April 9th
Get to sleep in today, a luxury, was good, except house-keeping were so damn loud and one of the cleaners had this habit of clearing her throat every 5 seconds. I was so close to grabbing the toilet plunger and helping her out with her blockage!!!

The giant Parnell Rose Garden is directly across the road from my room- open the balcony doors-an amazing fragrance. I watch as a fine veil of rain closes over Parnell. Rose sniffing tourists, scream and run as if the mist will melt them like the wicked witch of the west. I wonder why rain freaks us so, we love to swim in water, shower in it, drink it and made up mostly of it. Maybe it's embedded memory from the great flood or a reaction to climbing out of that wet primeval soup all those millions of years ago. I love the rain, the rose garden is now empty. All the tourists are washed away.

Finish reading 'Stranded' by Clinton Walker (The secret history of Australian Indie music. '77-'91). If you are serious about the Australian music scene you would have this book- a great read.

I find my old 1982 USA/Canada Enz Tour Itinerary in one of the boxes. Neil Finn scribbled some lines in the back (I think he scribbled words and lyrics on everything!!!).

There are no limits
To what could be
the better face of humanity.
In Washington, there are 5 windows
in a concrete block
Elephant stampede
You'd think wild animals could roam in the streets that hiss and howl the horror of it all.

I think he should put out a book of all the lyrics and writings that never made it into songs..... they are everywhere.

Seems that everyone is out today or heading to the beach...in the end I go and see Lord of the Rings- The Return of the King... it felt like the right movie to see whilst in NZ! Extra special, but the ending dragged on...and on.


---
April 10th
Oh lovely red eye flight again, the usual seat too. Once more I find myself driving through empty Auckland streets on my way to the airport. Not a single person out walking, it is 3.00 in the morning and zero outside guess that's why.

First person at the freaky flyer lounge, Steve lets me in and turns on the coffee machine. I have juice.

Wave a last goodbye to NZ, had a really nice time this week.

Flight leaves on time (QF034-Qantas) and the flight is full, the only empty seat is next to me, the check in woman did some shuffling. I try to sleep but give up and read instead.

Arrive Melbourne on time, bags out quickly and straight through customs. Go to the valet park and get the car, and home within the hour.

Mark is rubbing the sleep out of his eyes, for some reason I am all active. I will crash and burn later, I just know it.

Click on the new digital NEWS selection and the latest CNN/Time Poll shows Bush's administrations handling or Iraq is eroding with only 44% of Americans approving the situation. Bush's own approval rating is his lowest...ever. Maybe there is a God.

Afternoon sleep takes over, Mark brings me a tea and I get this severe leg cramp, finally Thrombosis has set in.!!!! Cramps suck.

200 kids killed or injured in the fighting at Fullujah between US troops and the Sunni Guerillas. That is so bad, and you know both sides really don't give a shit and just put it down as 'all part of the War'... always the innocents who get hurt in this shit.


---
April 11th
Breakfast at the fabulous DAGUERRE'S (322 Chapel Street, Prahran). Good food guys, nice bunny ears on the table staff.

Catch up on work today, Mark has made it easy for me, so get a lot done. We see Genevieve down the road and give her some Easter presents, she gives us this huge egg! I end up with a chocolate headache, isn't gluttony a sin?

Yet another close friend has found some passion and hopefully love in the arms of a same sex partner, they are really happy and we are incredibly happy for them. She used to be the orange girl and now she's batting for the same team! Go girl- ain't love grand. More and more straight woman friends of ours are giving up on men, so c'mon guys pick up your game!

That's it for me. Hope Easter was good for all of you, on all levels, spiritual and chocolate heaven too!

Stay safe.

Peter

---
If there are any problems with this site, please contact webmaster@aswas.com.