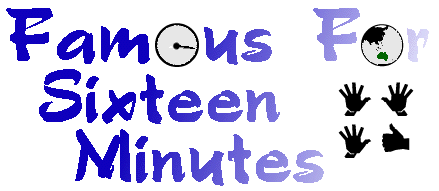 The Life and Times of Peter Green
Archive: 7 November - 21 November 2004
---
November 7th
Melbourne - Sydney - Wollongong

Up early, say good bye to Cosmo and head off to see Marks Mum in hospital, at gorgeous ol' Wollongong.

Ignore the endless line of people checking in and scuttle to the VIP counter at the frequent flyer area and get our seating direct, and settle down for some breakfast. I love the muslei that they have in the Qantas lounge.

Go through an extra security check for the hire car at Sydney, and finally winging our way down the south coast.

Call into my flower shop and get the most exquisitely beautiful bouquet of red roses for MG's mum. My flower lady tells me they are Melbourne grown roses...weird. They are so far from home.

As is the way some other rally is on from Sydney to Wollongong, this one is a bike rally, last time it was an antique car rally.... so the speed is down from 120 to 60. I consider ploughing into a few cyclist but it is for charity so they escape this time.

We patiently go by the thousands of bike riders, and are aiming for the first visiting hours of the day at the hospital but this slow speed makes me unsure if we will get to the 'Gong on time.

We find a park at the bottom of the hill, and we almost need a bed in the heart attack area ourselves from having to race up the hill, it is extra steep and you feel like you are climbing in the Andes not walking in Wollongong.

The hospital always brings back strange memories for me, and it looks somewhat smaller. Thankfully it doesn't seem to have that 'hospital smell' that triggers up memories of Dad connected to the evil machines before he died. My head is screwed on o.k. today, so I deal, five X five, all fine.

Margaret is so happy to see us, she cry's and it's all good, some surprises can just help people recover a bit quickly. Am really happy we made the effort, costs a bit but it's Marks Mum, and when it's family you should make the effort, no matter if it kills one financially. Hell it's only money.

I get home and see my own Mum and that's nice. Her dog continues to grow and soon it will be bigger then our house. Her small dog 'snowy' actually licked me, the first sign of any positive emotion to me in 11 years!!!

Stay up and watch some TV with MUM and read Mercedes for a few hours. Good night everyone...


---
November 8th
Head off to see my Uncles grave at the crematorium, and snip a rose from Mum's dynamic garden and leave that by the head stone. I am the only person in the whole crematorium, well apart from the residents of each stone.

Next stop my other uncle and his little dog goes berserk, apparently he has been a sad little doggy since my other uncle Jack died but he flips out when he see's me. I'm wondering if it's my new jet black hair, the same as my uncle...does he think I've 'returned'. This dog is literally doing somersaults in the air- he's happy. Sit and talk with my uncle, it's nice, and sad and happy and all those other emotions rolled into my head.

Read in the paper that the Australian made 'Rabbit Proof Fence' beat 'Lord of the Rings' in the TV ratings. Both were TV debuts. You can bet that racist white trash journalist Andrew Bolt didn't watch Rabbit Proof Fence, he goes out of his way to attack the movie every chance he can get. If he wants proof of how tough the Koori's have it, he should get out of his safe white Australia and visit the outback. The Andrew Bolt's of this world are totally revolting, no wonder so many people find him hideous. Just another journalistic racist.

With several hours before visiting hours I collect Mark and we head off for a day visiting old haunts, a bit of flashback really.

Drive into Wollongong Harbour and have some lunch. You can not feed the seagulls here, they attack in droves, like a cameo appearance from Hitchcocks The Birds movie.

We walk to Agate Beach, this small stony beach that sits between the golden sanded beaches of the 'Gong. No idea what it's real name is, we both went their during our youth to find Agate's. Those wonderful swirly stones. It's just nice to re-live it with my best friend in the world. The agates are far and few these days, compared to what we used to find, maybe it's been all prospected out. Still nice just to hang out, after that we walk to the edge of the breakwater and watch the hide come in and talk.

We drive to lighthouse hill and watch the fisherman on the rocks near the very old original rock pool. I have the faintest memory of the great Auntys and Mum and the family coming in here during those first few Summers of my youth and taking us kids swimming. Small fish were in the huge pools deposited by the high tide.... star fish on the pool edges. Somewhere there is a B&W photo of the cousins and all the kids standing on our heads underwater with our legs poking out of the pool... not sure why, I'm sure it was fun at the time. The smell of the sea brings a rush of sensations back, that salty water encrusting on my lips and stinging my eyes. Sunbaking on the hardened rocks with a thick terry-toweling beach towel with small white tussles on the bottom. Uncle Jack taking us to the ice-cream van and buying us all ice-creams. Trying to work out if we had white zinc on our noses or the remains of a super-cone... while the Auntys corral us under the tussled green beach umbrella's out of the sun for awhile. Those beach umbrella's probably saved us all from skin cancers later on.

Watching with excitement one day as a huge shark (well it seemed huge at the time) came in very close to the rocks and people panicking, bolting out of the water, respecting for this creature from the deep.

Today the pools look very shallow and a rock fisherman is keeping his catch alive in a bag in the pool, no swimmers, no kids, no families, they're working double shifts, the kids are living on the Net and obsessing over the latest X-box game. Hey at least some of them are still using their skateboards...all is not lost.

We leave the lighthouse and head to our old stomping ground- Figtree High School. Despite the 'it's illegal to enter these premises without a pass' we walk across the oval and circle our old High School. It looks the same, no extra class rooms and resembles a jail even more then it did when we were inmates.

Mark points out the spot where he sprung two mail students giving each other blow jobs!!! I had to know that , right next to a class room- too weird.

I grin as I see the cement cubicle where I used to sit with Cathy and the others, and some good memories come back, only small flashes.. nothing world changing. We head up the west side of the school and I spot a wall mural, and it looks familiar, and not sure if it was one of the artworks I helped paint way back in the late seventies. If I had a marker I would of signed it, but it has held up well against the elements, so I doubt it is an original. When you do HSC Art you tend to think you are incredibly original but really you are not...and the murals probably get painted over every year.

One of the current teachers hears my comment and asks if we were students. I tell her which years, and we chat for awhile. She asks what we do, so I told her a small bit and she said we've done amazingly well especially after her previous few years of students who have ended up in prison, dead or in car accidents. I laugh, she is serious. I feel the school closing in on me and just want to leave, yes Dorothy you can go back but it's never the same, and sometimes that's not a bad thing. It's just on the check list 'to do', and that box has a tick now. I have not the slightest urge to attend Class Reunions or any of the other bullshit where students try to compete in the 'I've changed so much and I'm a success story' 'hey look at me, vote for me as the person most likely'. Just even wanting to do that says far more about the person, and some people need that, but deep inside you know what you are and what you do and what you've done...Urgh. Romy & Michelle got it right. Plus Hey Mark did invent Post-It's! (I picked the colour).

Decide to drive to the top of Mt Kembla, it used to be some super volcano eon's ago, it still has some of it's village charm and loads of lush Australian bush. My Grandmother and my Dads house when he was a kid is in the middle of this and I am on this flashback journey so might as well complete the list. Tick that box...

We pull up and I tell Mark that the house seems different like it's facing the wrong way from what I remember. The new owner appears and asks if we need help.... I talk to him and he goes 'You are a Green'.... I admit this fault and he is happy to talk, show us around etc.... and yep indeed the house is facing the other way. They have rebuilt it. The giant sandstone stumps are now part of the fence line, it feels good. very calm house.

Call into the hospital and Marks Mum already looks much better. Which is a huge relief for us.

Read a cool mag, that has the Japanese 'Eliica' in it. This is a 8 wheeled 800hp futuristic car. It's an electric lithium-ion battery beast from Japans electric vehicle lab. The prototype cost $400,000 so I guess I won't have one soon. I just love it...I want. I want.

Eminem's 'Just Lose It' debuts at #1 in Australia and New Zealand, all it takes is to parody Michael Jackson and his nose falling off and hey presto a hit. Funny clip and per usual Michael Jackson has no sense of humor. So much for being Peter Pan and staying young forever, part of staying young is being able to laugh at yourself Jacko.

Email Isbaelle in France as it is her birthday. I think Nigel sent her an umbrella for her birthday, I sent some music.


---
November 9th
Wollongong - Sydney- Melbourne

Up fairly early in case there is traffic on the way to Sydney, at least for the moment there are no wild bush fires like the previous times to contend with.

I'm back in the 'Gong in a few week so it's not a long goodbye to Mum.

Once more walk our bags onto the plane and arrive Melbourne on time. The Valet has the car ready so we are on our way to Prahran within 15 minutes of the plane touching down, so good not to have to wait around for baggage.

Cosmo is happy to see us, he has consumed all his food, and try's to tell us how happy he is that his two slaves are here to feed him again... shhhchhhs schhs sshshsh strange little noises come out of his mouth... he gives me a sloppy rabbit kiss on the arm and runs around Marks legs. Too cute! We love our fluffy boy.

It's 25 years to the day that we first came to Melbourne, such a long time ago and I think we've done well to survive. Melbourne is our home and we love our friends that are here, it's the best place to live in the world.

So good that Leo Sayer is moving to Oz to live..... gee that will make people really want to flock here *grin*. You make me feel like dancing.....


---
November 10th
Get a special Mark Ryden portfolio for a friend for Xmas. Took awhile to track this down, but I think he/she will like it.

Start wrapping Christmas presents, decide on a small tree in a pot this year as we are away in Canada for most of it, and this way the little tree can get planted at Beenami.

Hmmm time for the love/hate list.

Fave CD- HOW TO DISMANTLE AN ATOMIC BOMB- U2. We love the new U2 c.d. It has that fantastic U2 sound. The final track YAHWEH is my favourite on the album. JB Hi FI have the album plus the DVD/Documentary and videos for a mere $20. So cheap. Go U2... deserves to be #1.

Fave book- THE COMPLETE SLAYER by Keith Topping. The lovely Miss Jayne from the UK sent us this and it's full of great Slayer related 'stuff' including a complete guide to all episodes. One of the most fascinating things is that Buffy the Vampire Slayer was shown in New Zealand before anywhere else, including the USA. Those darn kiwi's always have their fingers on the pulse. Thanks Jayne we love it and your ratty Xmas card(:

DVD- The West Wing Season 4 box set. Sad to see Rob Lowe leave but the story lines are still exceptional. Great that Oz gets the West Wing DVDs way before everywhere else.

Favourite Bargain- The Buffy and Angel Box sets. How cheap can the box sets go. In Australia the DVD boxes are a mere $20 AUD. In the U.K. the box sets contain the edited versions (hate that) and are discounted to 50 pounds. That's still $100+ Australian MORE per box...for the English.

Fave Food- Mellow Yellow Sunflower Kernels. Ok they can be as bland as all hell but they are a major source of dietary fibre and Zinc. I tablespoon of Sunflowers kernels is equal to about 10% of your daily zinc requirement. Now guys Zinc is important, it's good to help prevent acne, and minor skin disorders like psoriasis and support for immune function. It's very good for healthy functioning of the sebaceous glands and helps prevent sebum production (I think that leads to acne?). It helps in the manufacturing of sperm, helps keep that sperm count high fellas and prostate function. If you have about 5 or 6 small handfuls a day of the kernels it's enough. It's weird as I am even starting to enjoy the taste. What a freak.

Fave clothing- My red Bonneville 1953 short sleeved shirt. It's a retro shirt from Route 66. Think people will be seeing me in this shirt a lot on parts of the Finn Brothers Aussie tour.

Dislikes- Fighting with my Mum who is equal to myself as far as being stubborn. Young Liberals and plastic bags.

Fave TV show- Dead-Wood

Worst TV Moment- Mark Holden doing that stupid lame arse 'Touchdown' crap on Australian Idol. Make me want to vomit on the TV.


---
November 11th
Well that feels good, the two main tickets are done for the Australia- USA- Canada -Australia trip at Christmas. Now may the great Goddess Qantas please give us our upgrades.

Yasser Arafat dies in France. In all honesty I don't know how I feel about this. For once I find myself agreeing with John hoWARd (yes rare that it is) that Arafat could of done a LOT more for peace on that side of the world... and I keep hearing how millions of dollars of U.N. aid money was siphoned off by Ararat and co..and never made it to the people it should of... so I don't know. I don't have to live their so it's easy to make obvious comments I guess.

Tina C. in the USA tells me about this brilliant T-shirt that reads 'So many right wing Christians, so few lions'. Now that IS what I want for Christmas just brilliant, and relates to Australian politics almost as much these days.

Am clipping the wild ivy on our little white picket fence and old Gracie from behind our house rolls up with her cute dog. She hates our noisy neighbours, and I was secretly hoping one would come out so she could beat him to death with her walking stick! I've seen my future...I will become a Gracie.

Looks like we might be away when it's Jen's birthday so send her some flowers, my flower people have lovely roses at the moment so decide on those.


---
November 12th
K-Mart has a 15% sale on, which is always a bargain for DVD's. Get the first season of the original Star Trek for $100.00. Save close to $80 on the HMV price by getting it during the K-Mart sale. Find a huge pile of talking Christmas reindeer so I push all of them and they start talking, the whole fifty of them... I hide in the book section and watch people's reactions. What a bad elf I am. The customers are all laughing and the K-mart girl is frantically trying to turn them off...good luck. I sneak away.

Finn Brothers N.Z. tour starts tomorrow. Neil email me that he would like me to do some of the Aussie tour. It starts as Melbourne and Sydney and now Brisbane is added. It will be fun so I say Yes, NF knows me too well and books the tickets before I say Yes.... so will see some of you on the road.


---
November 13th
Finn Brothers- St James-Auckland.

Good to hear that people were dancing, I hate those shows where people sit on their arses like old farts for the gig. Oh can't dance, it's music shake your arse. (:

$200 million in ecstasy was found by Australian customs. 3 million tablets and 115kg of MDMA powder in a pizza oven from Germany. Ben we know you were getting us a Pizza oven for Beenami but even I wouldn't use 3 million tabs of 'E" *GRIN*.

The same week nearly 100,000 tablets of Ecstasy were apprehended on their way to Schoolies week in Queensland. That's a lot of messed up schoolies and someone is making major dollars. With these large numbers you wonder just how much E is in Australia. Obviously there is a demand for it. hell even the Presidents daughter in America was thinking about taking some with her french boyfriend... of sorry that was the season finale on West Wing...my mistake. Guess a part of me just wants Mr Bartlett as President instead of that Dickhead Bush as he is known in Australia by the masses. (: (: (:

Clean the little sticky seed pod holders off our path, this time of year they drop out of our tree's and attach themselves to everything. Vacuum the stairs next and water the hanging baskets. All done.

So we are told the battle for Fallujah is over, 1000 insurgents killed, how many innocents and towns people killed was never mentioned and after all that they still failed to capture Abu Musab al-Zarqawi, hey only 10,000+ marines and 2000 Iraq troops were looking. It would of all just moved to the city of Mosul. So good that so many Iraq's in Fallujah are now able to have democracy in their lives...now if they just had a roof over their heads, but wait that was blown up by we the coalition , how silly of me, and people wonder why so many Iraq's hate them. You would too if your home was destroyed by U.S. made mortars .... did I ever say I hate this war.?


---
November 14th
Our house turns 120 years old. By European standards that's nothing but for Melbourne that is pretty cool. She's an ancient old thing.

Mark feeds Terra the cat while his owners are away. he is getting use to Mark and especially Marks food. Still trying to catch him carrying his silver spoon up the stair case.

Have some breakfast at Daguerres, I get a bacon roll and coffee.

Our tour manager calls from the St James and runs through some tour stuff with me. Meanwhile in the U.K. the second Finn Brothers single NOTHING WRONG WITH YOU debuts at #31 n the U.K. charts.


---
November 15th
Hmmm small record company disaster today with a re issue we are working on, none of it my mistake, thankfully. (Phew).

Head over to Hessies house and he isn't home, neither is Greg Skyhook. Go to JB after some more True Colours stock and they have one copy....gee massive so overall a wasted trip.

Sit in Greg's garden by the door, waiting for the Skyhook to return, gee it feels like the good old days when we were fans. At least these days we have stopped stealing the leaves off his tree's. What were we thinking.

Delta debuts at #1 knocking Robbie Williams off the top spot on the Oz chart. So many Best Of's coming out, Kylie etc.... I hope U2's does well.

Little Pink calls and we have a chat, we make each other laugh, she is as wacky as I am.

Call Pet Hotel and lock Cosmo in for his stay, it's good when they know your animal and even like him.

Am down the street and run into the mayor so we go for a bit of a walk. I head to the Market cafe with her and we put up a Vote for Me poster for the upcoming council elections. We've scored an extra 50 votes for her so far. It all helps...the hippy boy has a few too.


---
November 16th
Leanne in Perth calls and we talk till 2.30 in the morning, we have several years worth of conversation to catch up on. It's all good.


---
November 17th
Start work on the rough lay out and art for the glossy mail out for the Finns. It should go out early December.

I've bought about 500 Christmas cards from one of the charity's so I'm scribbling on them, all random , so some people will get a card ... mainly did it for the charity.

I hope no one sends me electronic Xmas cards, I hate them, never retrieve them and I just don't like them. I should for environmental reasons alone but something about E-cards shits me. There I've said it and probably offended some people. If nothing I am honest.

Such lovely weather, during a break in work I do my washing and it dry's quickly, all the towels from the flooding are now clean again.

Do a major VIP email for the Finn Brothers show at Royal Albert Hall in the UK next March. The show sells out within 24 hours- pretty darn good. A second will be added for the following night- so weird considering it's 5 months away.

Have had strange dreams that someone really major is going to die just after Xmas, keep thinking it is a band member, maybe it's ME...oh I said major so yeah not me and hey the good die young(ish)...I wonder what it means and whom it is....creepy. No more death- death sucks.

Hessie, Noel and Nigel from the Enz and 2 Skyhooks have signed twenty copies of WINGS OFF FLIES, so 20 special copies available. They'd make great Christmas presents for that special someone I guess. I love it when books are signed, just adds something, especially music books.

Head off to Stuzzi in Northcote to catch up with Jen. Pete and Fran call by too, so the 5 of us have some dinner. The service is crap and family nearby are really gross and spend far too long farting URGH.

I try the new satellite Navman and it works incredibly well. We are directly out the front and a voice says YOU HAVE REACHED YOUR DESTINATION. The directions are brilliant, every car should have one of these. Easy to use once the satellite is locked in. You can even see the image of the satellite and where it is around the earth, talk about moving fast. Beam me up!


---
November 18th
Happy Birthday Foxy Miss Jen.

Miss nearly all my phone calls today, going through some of the return orders for the FINN CD. Most of them are American, and a huge part because people filled in the incorrect zip code....Grrrr it was the biggest CD order we have ever done but still annoying when so many are returned.

Checking art work and getting some images for this next mail out. Louise wanted to help so I email her, haven't heard anything yet. Help is good.

Rosemaree drops in some flyers for the tour, seeing I am out on the road I might as well 'do my thing' and get some new subscriptions in.

Hmm have words with Mum, I know she is still mourning my uncle but it's mind fucking me a bit, o.k. a lot. Hate seeing her sad, keeps my brain ticking over and I'm not sleeping.


---
November 19th
Mark does a few of the very special Split Enz MAYBE DVDs for some of the Enz boys. U love this 'new' Enz clip....considering what he had to work from it's truly exceptional. Will be interesting to see what Tim Finn thinks of it all.

Tim is happy that Harper gets his NASA T-shirt (thanks Kelly) am passing it on in Melbourne. Can't have enough Nasa shirts I think.

Finns make the front cover of The Age EG- and 2 page story inside. There are about 100 seats left for the second Palais Theatre show. So many friends are going, a lot of our mates love the Finn boys and nice that they are buying tickets.


---
November 20th
Australian Tour starts for the Finn Brothers- Belvoir Amphitheatre W.A.

Not long till they are back in Melbourne. I have to start packing my bags soon, can't leave it till the last minute.

Feeling very sexy today or that could just be horny? Maybe too much Zinc in my system or maybe to much information!!!

Toija calls and loves her birthday flowers, and they have bought a record-able DVD player, the one Marky suggested. Good to see, it's time everyone god rid of those crappy video tapes!

Start going through the office to find some fun bits and pieces for the upcoming CD/Collector Fair. It's on at Camberwell Civic Centre (340 Camberwell Rd, Camberwell) on Sunday November 28th. Doors open at 9.30 am. We will have a table in the foyer, usual area, so come on down and say hello. Nice to meet some new people. So write that date down. I am thinking of bringing back the $1 Super Bargain table, where all items n the table are a massive $1.00.


---
November 21st
Restless sleep again, probably just means the Finns are in town. We have some breakfast at Daguerre's and it quickly fills up. I decide to really dress up and have no idea why, just good to do that, even my good patent leather shoes.

Go into JB and the stock manager comes over and says HI, she is great will be looking after me, all the money we spend at JB I'd hope so (grin). She says that P.GREEN is there biggest American Express user. (Yieks).

Buy some Xmas presents and call into the charity shop and purchase several thousand charity Christmas cards, am going to spend the next week signing cards and pop them in envelopes at random. I think at Christmas in particular it is good to support as many charity's as possible, good will towards (wo)men and all that. If buying a few cards, o.k. an insane amount of cards helps that is good.

Spend the day addressing envelopes, rushing through this diary update.

That's it from me, the next F/16 will contain an on the road report from the Finn Brothers Australian Tour.

Take care and be kind to people.

Peter

---
If there are any problems with this site, please contact webmaster@aswas.com.