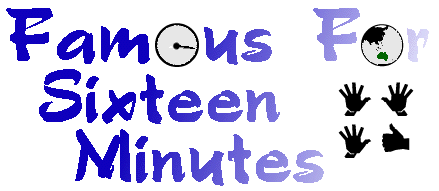 The Life and Times of Peter Green
Archive: 10 January - 23 January 2005
---
January 10th
Melbourne

The flight in from LAX is an hour late, that last hour on the flight is annoying enough without having to add an extra onto it. Immigration are kind of strange and stop me and ask some 'extra' questions, all of them stupid, so I give one word answers. Customs are brilliant and allow us to walk straight on through without anything being scanned or checked, there was a line up forming so I guess they wanted to keep it flowing before the other three airlines passengers start arriving and doubling it's length.

Rosemaree is there to meet us and that always feels nice. Good to see that smiling face. The satellite tracker won't stick on her window so we let Rosemaree use her natural navigation to go and pick up Cosmo (Ballarat is lovely this time of year?!). The boy is happy to see us and he is incredibly healthy. They have a lot of rabbits at the Pet Hotel but the girl who gets him says he was by far the friendliest. She also mentions that Rosie the cat will miss him as they became really close friends and would hang out together. Cosmo dislikes most cats but when he finds one he likes it's all good.... what a stud he is. Don't even want to think about Rabbit/Cat sex (Yieks).

The house is all secure, except a new power meter has been added, high tech, on board computer. Looks like it belongs on the space shuttle.

There is a letter and card from Neil and Tim Finn. Our Christmas present, two return tickets to New Zealand, wow pretty special. CJ in the States has also sent this huge parcel of Warhol Mugs which I just love to death... can't stop looking at them.

In bed by midnight, a really good sleep, all natural. Nice to be in my own bed.


---
January 11th
Wake up and head down to Prahran for mail and breakfast. Look very Rollins today- black shorts, Blundestones and the FUCK BUSH T-shirt which is becoming a crowd favourite. The streets seem incredibly empty, it's part this time of the year where Melbourne is away on holidays. The weather is hot...I miss the snow.

Start on the mail, too scared to check emails, will wait a few days. Even though we asked people not to email I know there will be thousands of them.

It's kind of hard to go through them, once I get started it's o.k. A lot of people just think 'it's only an email' and can't understand why it takes so long to get a reply.... I guess not many people get several thousand, it does seem endless. I break out in a sweat.

Into the city and give some donations towards the Tsunami relief, easy to do at the bank. 230,000 dead, that is so horrible, it seems endless.


---
January 12th
The citi-power man drops in and shows me how to use the new onboard computer that comes with the meter box. Damn cool and what a nice guy, I wish more services had people like this working for them. It 2005 it's good to see that it still exists. (Good service I mean).

Am still sleeping ok, jet lag is not really appearing, well for me. Marky looks a bit blurry eyed, he starts fading by 9.00 and awake at 5.00 in the morning. I'll give him his own advice- fight it.

Platinum award (Australia) Finn Brothers arrives, and it's a great shape for the office wall, the wall space is limited so it has to be a certain shape etc. A nice award (thanks Mark P and EMI). Mail Mum and Sis some goodies, they always get good presents while I am away.

Wash the car, good to do it, very relaxing.

Nick and Natalie arrive and it is so great to see those guys. Sounds like they have had fun in Oz, hang out for some of the afternoon and head to Babble for coffee. Dan the man is on and he still has the best eyes in Melbourne, some sort of fuzzy beard thing happening, funny how people change their looks when it's a new year.

Since I have been home I have won tattslotto three times out of three, just those $22.00 small prizes, today's was $38.95 and it mean my photos cost $1.05 from the trip. I'm still not really addicted to any gambling just my once a week lot of numbers.... hey I'm happy winning anything, but o.k. $12 million would be fun. Think how annoying I'd be (:


---
January 13th
The diary books are in demand, Rocket Pocket Books has the January sale on so it's a one off chance for F/16 readers to get Hussy, Bang and Glamour at very cheap prices....I'm sure the discount is the main reason, I could pretend that readers want paper versions of these exceptional ramblings ... o.k. it's the $5 saved! Damn. #1 on the Wollongong best seller list.

Visit Dr Beng for the final Hep A&B shot..and it's a good fix this one..unlike the 2nd needle many months ago that hurt like all hell...this one totally fine. He said I need to get a blood test later on just to make sure the Hep A&B have 'taken'...taken what I want to know.... so good to know I'll never need either of those two shots again. Really handy to travel in remote places.

He checks on this damn cough from Canada, such a nice souvenir (not)... and it's a bit echo'y. So I'm now on Amoxycillin, which is Penicillin related... I think?

I try to avoid anything like this but sometimes you just gotta take the drugs when all natural remedy's don't quite work. He's good Dr Beng, I mention how I saw him on the TASTY nightclub raid- documentary and it is a good thing when a Dr is one of the people in an illegal Police raid (it just adds something to it dontcha think?). Anyway he's good and as long as the needles never hurt he will be my own Quack.

I can't believe it (actually I can) 2 years later, millions of dollars spent and finally that dick-head George Bush admits there are no weapons of mass destruction in Iraq. I can't believe so many people fell for it. What a waste of money...looks like you can fool most of the people most of the time.


---
January 14th
Head into the Vic Arts Museum and we hang out with Miss Kylie Minogue today, well for an hour or so. Her Dad (Ron) has played a major part in the KYLIE costume display and about 60 people are invited to come along for an advance look and eat and drink and go "oh Kylie is sooo tiny'. Actually after all this time I still go 'she's so tiny'....

The exhibition is good, the mannequins are the same size as Kyles, and the cossies are overall really good. However it was the photos that we loved the best, really good. It's on at the Melbourne Arts centre till April 25th. I think after that it heads to Sydney and then world wide.

Kylie gives Mark a huge wink just before we left and he lost it, shrank (hey he was the tallest in the room) she's good like that, really checks out a room, especially with such an intimate bunch of people. We were probably the youngest people in the room, and hey I dressed for the part, and Mark had on a great shirt. Yep Kylie wanted him, it was really obvious (:

It's easy to fall in love with Kylie all over again and she does have real star power. I get the feeling that she really wants to meet the man of her dreams and have her babies here in Melbourne. Mark keeps telling her that he's not available. Kylie stop phoning, we know it's you.


---
January 15th
Clean up the backyard and Cosmo's atrium. He's happy to be hopping about in his big open space. I think he misses Rosie the cat though, he has that 'love lost' look about him, well till the crunchy combo arrives and then it's every rabbit for himself.

Head across town for a really lovely dinner with Jen, Ben Fran and Pete. It's that award winning Lasagne tonight. Bring a birthday cake seeing we missed the Yeti's birthday, one candle only, he's getting on so we didn't want to exhaust him with all that huffing and puffing. Nights like this make me love being home in Australia, and ok the food was excellent. Too good.

Home by 1.00, another decent sleep...and my stomach is singing the joys of good cooking.


---
January 16th
Ok if Margo is our favourite female Porn star, Lukas Ridgeston has to be the most attractive male. I wonder if that really is his voice in the movies, so funny. There is something impossible to corrupt about Lukas and I'm sure that is one of the things that has made him a star. He's on the back cover of the XXX 30 Porn stars Book if readers want a look see. Great eyes.

Next is Angelina Jolie who has never been a Porn star but some may say a home wrecker. I don't care, I do dig Angelina and she just gets more beautiful as time goes on. As Colin Farrell says about her charity UN sanctioned quests...'she's made altruism seem sexy'. Yes very sexy. Prrrr

The first AirBus A380 rolls out in France. This huge double decker plane dwarfs the 747 and can hold 555 people. Qantas have ordered 12, it will be interesting to see which way they fit them out, so many options, including showers on board and double beds! Sounds good to me.

Thanks Carye from Portland for the neat little calendar.


---
January 17th
WAVE AID tickets went on sale today and pretty much sold out in a few hours. Such a strong line up. Will make the charity's a lot of money. Good to see the Finns on the bill...and the Oils and Silverchair reforming.

Melbourne is covered in a fine rain today, all misty and if rain can be...sexy. I just let my clothes get all wet...feels good.

Hey how good was it to see Clint Eastwood get a Golden Globe for Best Director? There would be so many better movies if more people came from the Clint Eastwood school of directing where Less is More...and Moore is Mike.

Missy Higgins at #1 (again) will have to get Deb to add the PG and Dr Missy photo from the tour, she did a serious Barbara Eden blink when the snap was taken and I look ok....I guess. Think I was a bit inebriated at the time.

LOVE MY WAY is the greatest show on Australian TV (Cable) , tonight's episode exceptional and not a dry eye in the house. Those without cable have no idea what they are missing. Spoke to Nigel Griggs and he says 'Do you watch 'Love my way' isn't it brilliant'. I even voted for it in the crappy old Logie awards. Some crap like Home & Away will probably win (boring).

I dream a lot tonight, think it's the Amoxycillin in my system.


---
January 18th
Go to the city today, a list of things to do. Head to Bunnings city store to buy a ladder and after 60 years it's closing down and they had almost zero ladders.....next call in the Calendar Club store to see if they have the Skyhooks calendars in stock...and they have Sold Out of all of them, and the lady points to the window...it's closing down too. 80% off, so I buy Mark a Rolling Stones calendar full of live photos and myself a Fantastic Four calendar...only $5.00 each. Cool. The FF calendar is brilliant, I hope the movie does this comic justice. Meanwhile Melbourne is closing down....

ELVIS is #1 again in the U.K. but sales are dropping, so I don't know if he will be #1 each week. Find my other vial of Elvis 'sweat' in the trunk so I down that, we all need a little bit of Elvis with us *grin*.

Mark Latham quits politics and it's not a surprise, this has been building for a week or so. I do feel a bit sorry for him as the knives are sure to come out, Australia used to pick up it's mates and dust them off when they are down..now it puts one foot on your head and a quick kick to the guts. I think it's a good thing, if Beasley ends up being the one he stands the best chance to give it to HoWARd.


---
January 19th
No lotto prize win last night, the winning streak has finished.

Wow did the Yeti poison everyone? That's not the way to get Beenami! Nah kidding, all at the dinner ended up with a Flu bug, but a brutal one. I'm ok Fran is ok and that's it. Toija has it and she wasn't even at the dinner.

Heard there are some hiccups with 'Southland Tales', Donnie Darko's director/writers new baby. The start date keeps changing and mostly due to Buffy..ok Sarah M. and her schedule. Am looking forward to what it turns out like. High hopes for that one.

Wipe the office White Board and put up tour dates and projected tours and other useful stuff, just good to have it all in front of us. We are far too professional.

Talk to Enz man Noel Crombie today. He's working at the ABC on their new Quiz show, doing the stage set... sounds exhausting. I tell him about the Split Enz Millennium Collection released by Columbia and he says 'well that explains the extra royalty's from Canada'. Another Enz album released without anyone checking with the band first...we are always the last to know.


---
January 20th
Walk down to Prahran and post the mail. It's a huge bag, parcels winging their way around the globe. A lot more people about, seems like 2005 has finally started.

The phones in the office are dead, it's handy as it means we can do heaps of other work and catch up on stuff. The emails alone are going to take a further week.

Give Amex more of my pay. I wave goodbye to the dollars as they re-set my credit card back to zero.

See an article in the paper that Australians spend $8000 per year on alcohol, I guess that is per household. That seems like a lot, what a boozy old country we have become. Bunch of piss heads (:


---
January 21st
Really have to get the 4WD in for it's check up, it's running fine but I am past the 'due by'time and the speedo reading...I just want to get as many things done as possible if I drop the car in. Ideally I'd like to spend a day or two at the Forest House as that is just past our car place... but it means I have to drop the car in and hang about in the suburbs for half a day. It's close to where Andy White and family live so maybe I can visit them for a few hours? Just have to get my timing right.

Pack the old 575 MAC away, to make space for Marks new G5 20" screen (big baby) on the office desk. It looks weird with the desk having such a big empty space on it. Poor ol' 575 she racked up a lot of computer hours. Maybe I should of prepared a speech before I put the dust cover on her.

Pick some photos from the trip to go on the F/16 diary photo area, just have to get time to scan them and wing them off to Deb. Still awhile away.


---
January 22nd
No idea why but I wanted to do absolutely nothing today, it's hard to do that (well I think it is), even my guilt of not doing anything makes me want to do stuff. I did read, the latest Mercedes book, hell she is such a great writer (more power to you Misty).

The thing about doing nothing is that there is nothing to write about. I tried to sleep and think I over slept, so when it was time for bed I didn't sleep. I did walk down the road and buy some fresh bread rolls, hot out of the oven.

A boy and a girl were having a serious pash in the park, ok more then a pash, it was time to get a room. The brown pigeon was chasing the regular pigeons about coo-ing loudly.

Talk little to Mark, just walked about the house, looking for God knows what. It sucks having a day doing nothing, tomorrow I reclaim my life.


---
January 23rd
Breakfast at Prahran and it was really average. Buy the re-issued DVD of Michael Moore's THE BIG ONE. It's Michael Moore at his best and very funny in parts...he makes several unexpected 'visits' to major corporations in America's heartland, ones that have made squillions of dollars profit and are downsizing and basically fucking over the lowly paid workers. I remember when this was released and it won best Documentary at The Aspen Film festival. I'm sure it's on cable but hey I'd prefer to give Michael Moore my bucks so he can keep making these brilliants releases...and upsetting the right people.

We also watch THE KIDS ARE ALRIGHT, which is the The Who DVD. I've seen this one a few times and love it. You realise just how much alike Paul Hester and Keith Moon really are *grin*. Are they long lost brothers? Twins separated at birth. Great footage, great songs, thank God for Pete Townsend and may he bury his axe in the heads of lame arse crap like Guy Sebastian.

Passion-fruit low fat Yogurt from Nestle is pretty neat. I did buy 2 extra passion-fruits (wow are passion-fruits really 90c each!!!) and added them to it.

I go to bed dreaming of gum trees and rambling brooks at Beenami, Mark goes to bed dreaming of the new Apple G5 computer which arrives tomorrow. Oh gawd he's become a computer geek.! HELP.

Gryphon

---
If there are any problems with this site, please contact webmaster@aswas.com.