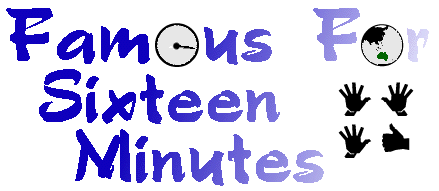 The Life and Times of Peter Green
Archive: 10 October - 24 October 2005
---
October 10th
I keep hearing 'Little Birdy's' version of 'Six Months In A Leaky Boat' especially while I am eating my breakfast, think it's MMM that are playing it. 'She Will Have Her Way' is doing so well, still in the Top 5, this never happens with albums like this- people keep coming up and saying they have bought it. Those Finns, always getting lucky, but they do have a diamond mine of songs to pick from.

Start mailing out the glossy newsletter today, this one is going to take some time to do, as the House inspections and all the packing keeps side tracking us.

Hmmm looks like postage will be around the $20,000 mark, I suppose International is now $1.80 so it adds up. The Post Office freaks when I start ordering 1000 x 1.80 stamps at a time.

Rosemaree calls by and is incredibly helpful, just makes our life easier- thanks girl.


---
October 11th
Ok I know many of you LOVE chocolate...and I thought this would be fun to put on the diary site. Our old buddy Mandy No Pants sent this in, just brilliant..try it.....it works.

YOUR AGE BY CHOCOLATE MATH

DON'T CHEAT BY SCROLLING DOWN FIRST!

It takes less than a minute. Work this out as you read ... Be sure you don't read the bottom until you've worked it out! This is not one of those waste of time things, it's fun.

1. First of all, pick the number of times a week that you would like to have chocolate (more than once but less than 10)

2. Multiply this number by 2 (just to be bold)

3. Add 5

4. Multiply it by 50 -- I'll wait while you get the calculator

5. If you have already had your birthday this year add 1755 ....

If you haven't, add 1754.

6. Now subtract the four digit year that you were born.

You should have a three digit number. The first digit of this was your original number (i.e., how many times you want to have chocolate each week).

The next two numbers are

YOUR AGE!!!!


---
October 12th
There must be an inspection today as my paper diary reads 'Put Undies Away'...I am hopeless. The house is looking pretty cool. Arrive back a few minutes early and watch all these strangers leaving our house. It's like I'm a ghost and there has been this dinner party that I wasn't invited to. It is very strange.

We scribble down the number for the Persian Carpet Gallery at Hawthorn as some rich old red rugs are needed for the new place, just to match the 1920's decor and the long (very long) walking carpet in the hallway. A bit of class.....(for once).

We settle back in and an English couple arrive late and I let them walk through the house for a 'private tour'. You never know, they could be the ones.

Bongo Skyhook calls on by and Mark runs through some Final Cut-Pro stuff. Bobby is editing the teaser for his Ronnie Biggs doco. It's really good, and shows an intimate side of Life with Ronnie. Bongo shared a house with Biggsy the great train robber in Rio, two loving scoundrels together! Can't wait to see the finished product.


---
October 13th
Major 4 page article in the Sun newspapers Spring Property Guide- heading says 'Head for the Hills"- city slickers are turning their back on the big smoke -shunning the coast in favour of setting up home in the bush. Thousands of people are having a Tree-Change!

So there you go, we are not unique....

Send Kylie M. a flyer for the city house, the location alone might well tempt her and I hear she is looking for new property..to hang her Gold records up in.

Well 'Serenity' is doing well, Top 10 in Oz, Top 10 in the USA and #1 in the UK. I bet the DVD sales of the movie will be really healthy. Joss is Boss! He is in Oz but I don't have my stalker T-shirt on so I won't chase him down Collins street. Don't think I wasn't tempted.


---
October 14th
Have a chat to Enz man Noel Crombie today, just seeing how the possible 2006 tour is shaping up. It's looking good, still no official dates and not even the official 'Yes' it is happening' but the vibe from all is VERY strong. Will be so good to see these guys play, a tonic for me. Go Enz go!

Cutey of the week is Tatiana Grigorieva- the athletic Pole Vaulter- she is very cute in her Levi's. I wouldn't be that crass to say she can vault my pole anytime, such a rude thought, not like me at all is it readers! Shame Gryphon Shame.

Would love to get Marsupials of Australia book, it's amazing, but costs $1150. Have to check it out at Hill of Content-Bourke street city. Could I shop lift one? Hey it's ok for Winona to do it.....


---
October 15th
Miss July gets her sexy apartment, how is that new bed going?!?

Phil H from the UK sent me some great pix of the PETER GREEN WAY- Melbourne may have the Paul Hester Walk, and eventually NZ will do a Finn street for sure...but the PETER GREEN WAY beat them all. Special thanks to the kind people of Barrow In Furness in the UK. Hey it's an industrial area, but really I hear Industrial is back in vogue and is the new trend....and I sit here wondering to myself...what is my 'way'..the Peter Green way....!!!! I bet it's a very crooked street..but a sexy one....!

Bic Runga 'Winning Arrow' promo single arrives from NZ. Like the song but to me it sounds like a really good album track and not an obvious single. Still it gets played to death in my car. Bring on BIRDS the album...and questionable timing with all the Bird Flu about..... guess it's like Kylie releasing her 'Impossible Princess' album just before Princes Di died.


---
October 16th
A quick breakfast at Daguerres..we are the first people to show up. Have to be early as it's one of our inspection days.

Today's agent is Guy and he is on time, we like that. Basically Mark and myself grab Cosmo the bunny and Banshee the cat and head to the park. 3 times a week we do this.

We got pissed off, some cricket playing yobbo's parked in front and just threw their empty drink containers on the ground, a bin was 5 metres away, and they head into the park to play cricket. So basically they shit in their own playing area. So before we leave we attach the drink containers to their windscreen wipers and leave a very 'nice' note! *grin*. Such pigs. They'll love our note (not).

Cosmo is always patient at the park, Banshee on the other hand just climbs around every inch of the car, squawking and freaking out at the big wide world outside. She is cute though, all that feathering between her claws. She is a little freak though.


---
October 17th
She Will Have Her Way (The songs of Tim & Neil Finn) sits at #4 for the third week on the Australian chart. It's really hanging in there. Few albums like this do this well, the way it is going it will hit Platinum at least. The New Zealand release date is November 7th.

Spend the afternoon working out some questions for Greg Skyhook and the EGO album. We are filming him tomorrow here at Greville street, the last Interview before we sell the house? Maybe not, Mark is thinking of filming a PG interview for the possible 'Rated PG" dvd that might be with the next diary book. We have to have some stuff from here, as we have had close to an amazing 8 years in this brilliant house.

Hang out with Vasantha at the bank and sign off on the bridging loan, so Mark and myself now owe $760,000 (!!!!) for a few months. Hey it's only a few months and then mortgage free (we hope) just way too brilliant. I think I heard Marks heart pounding away when he had to sign his life away. *grin*. It's only money.....baby!


---
October 18th
Almost forget our home loan, raced to the bank with a minute to spare.

Greg Skyhook calls on by at 1.00 and we film the Interview in the back room, in front of the fire place. We've used the blood red drapes for backing a bit much and the back room is naturally lit. It's a good Interview, and the fan side of me learns a few new Skyhook things. Nice camera work from MG.

Track down The Morning After Girls website: www.themorningaftergirls.com/ Check it out, they are great and 2006 will be their year if the public support them. If you get a chance to see M.A.G. do so, they rock.

Clean the bath and shower, inspection coming up....I am almost over the cleaning, one could eat off our toilet seat it is so clean.

Mail my uncle a card and a few $ for his birthday, he turns 60... where have the years gone.


---
October 19th
Buy Batman Begins on dvd, it came out today. A good action packed movie.

A huge congratulations to our friends Genevieve and Barry on their lovely new twins-William and Margaret. You guys will be so happy. Very cool G. !

Bongo's brother Peter calls on by, he was in the original Skyhooks lineup, and the two brothers are very different. We are only getting to know him, so it was good to have a chat. How cool is it to see so many Grannys in the USA protesting the War in Iraq- more power to the Grey Panthers.


---
October 20th
A woman really interested in the house has returned for her 4th time today, and we let her in with her architect. They went through the house for nearly TWO hours..I asked her if I should start charging her rent (!) Opps. So I think she is a potential buyer.

Pay our ASIC fee's..what do ASIC actually do for my company...?

Mark thinks the NZ Luxury Flake bars are the same as the Aussie ones- he has no taste has he! Thanks Jan from CHCH for sending these. Your timing was perfect, needed a chocolate fix.


---
October 21st
The florist is doing well from the house sale, lots of new flowers every week, looks good though. I like having flowers in the house.

Was way too tempted, for ages I have wanted copper clad saucepans, the really really really good cookware. I've never been able to afford it. Well today Myer store had a cookware sale on and the Gods were smiling. One box was incorrectly priced, $100 cheaper and the sale was 30% off...so I managed to save around $300!!!!!!!!! It was just too tempting, so added the final nail into the coffin that is my Amex card, bit the bullet and so one thing off my small List of 'stuff'. Sounds lame but It made me really happy, carrying this huge box home. Nothing like good cookware in the kitchen.

I rarely ever read the stars, but with such crazy months ahead I decided I would today....'I'm about to get permanent relief from a source of stress....but I have to stay positive'! It either means no Mortgage or I'm getting rid of Phil Judd (GRIN).

Buy Fish Oil tablets, they do agree with me.


---
October 22nd
I'm feeling really positive, Mark is over the Inspections and the house circus, just a bit longer boyfriend we can see the light at the end of the tunnel.

Call Kalorama Post Office Box and the woman tells me that P.O. Box 50 is already taken..I freak a bit, but it works out that WE had it reserved so it was us....(Phew) the address is starting to appear everywhere so I'm glad that it is all ok.....

Robin calls in for my Tax stuff...I am looking for a house for her......

Only 4 weeks till we take possession of Kalorama... sounds very exocist!


---
October 23rd
My Sis organises a surprise party for my Uncle, feel guilty I can't fly in, just too hard and too costly to do so, so I call and contribute some food dollars.

Book of the Month has to be 'Pleasure & pain'- My Life by Chrissie Amphlett from the Divinyls . We love that band and think Chrissie is so cool, occasionally scary but the few times I've met her or gone shopping with her she is a Goddess. It's a great read.

How good is it to see evil woodchipping giant GUNNS drop on the share market. It's down to $2.93 getting close to the lowest share price- Karma, hope it bites them on the arse big time.

ARIA Awards are on tonight, we thought it would be an average night and really just watched it to see Neil and the Hessie Tribute. We contributed some stuff to the tribute. It started with Rogue Traders and I have to say, I thought they would be shite and they were just exceptional.. they kicked serious butt...you did a great job with the sound Ben....it was just a great awards night, and apart from Anthony Dwarf winning highest selling single for the closet queen award...the Australian Idol people won NOTHING!

Fan-fucking-tastic. Ben Lee of the worlds biggest ears fame scored several awards as did Dr Missy Higgins.... you should all go back ages into the F/16 diary's and see who said Ben Lee's album would be a monster as well as Missys. Sometimes the ol' Gryphon gets it right (Green Day!?)....hmm I am saying I told you do. (: Good to see Grinspoon score an award and Mr Night Rider himself, David H. was the special guest...which was both perverse and fun.

The Paul tribute video footage came up well, the shot of Uncle Hessie craddling baby Sunday in his arms said a lot...but when the lights dimmed and a single spotlight fell to the stage, and out walked Neil with his guitar... it was magic. Better Be Home Soon... the lyrics mean something different around this and it worked. tears welled in the boss's eyes and of course that got me started, he proved just what a brilliant performer he is, pulled it together and eventually the ol' Gryph did the same (just). Love ya Hessie...and we do.


---
October 24th
ARIA photos all in the papers, endless emails about how wonderful the Paul tribute was, all very positive. The only shit email was from our old Enz manager Nathan. He is someone I love to death but every so often he proves he has no fucking idea what he is on about. So I gave him a blast and just got it out of his system. Silly man...

Was just too tempted to read the stars again..I know I know, I am a desperate man for good news.

'You have no idea how badly you need the change that is about to come to your life'. Hey that's ok....

Marks says 'Expect transcendence and transformation soon'.

That's it for another diary. For Melbourne readers, make a note in your diary's. On Sunday November 6th we will have a stall at the Camberwell CD Fair. This will be the very LAST time because of the move. The club stall will be in the foyer. It's at the Camberwell Civic Centre and doors open at 9.30am. Some very special offers on the day and some unique bits and pieces. Some come along and say goodbye to us and just hang out and grab a bargain.

That's all folks.

Gryph.

---
If there are any problems with this site, please contact webmaster@aswas.com.