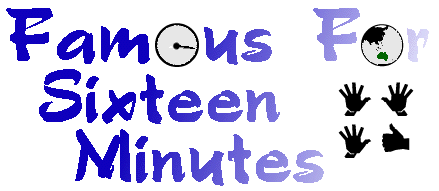 The Life and Times of Peter Green
Archive: 12 September - 25 September 2005
---
September 12th
Spend the day on the phone calling agents, solicitors, finance people at the bank, I forgot what a total joy selling and buying a house can be. (NOT)

Imagine if someone set up a company that made it all very very easy, I think it's my natural fear of banks and money in general when it starts getting towards the million dollar mark! Even typing it makes me shake and shudder.

To add to that we are off to Sydney tomorrow, just for the day, last flight home, from the gig to the airport...nuts I know. Our life is never slow.


---
September 13th
Do some work around the SHE WILL HAVE HER WAY (The Songs of Tim & Neil Finn). 16 female artists all covering the Finn songs. I think it was the Daily Telegraph in Sydney that said this album could be the #1 seller this Christmas...a major statement. Interesting versions Missy Higgins covering 'Stuff & Nonsense' ...the original is so great so huge shoes to fill, she does it well, love Little Birdy's version of 'Six months in a leaky boat' has that same fun feel as the original, and Brooke Frasers' Distant Sun is a favourite too. It's in the stores in Oz in 10 days and EMI are being clever and including a bonus album of all the originals with the first 'x' amount sold.

By 12.30 we are speeding down the freeway towards the airport to catch Flight QF438 to Sydney. Seems very surreal. Some nice treats at the Freaky Flyer lounge so eat and have some juice. No luggage for us just carry on.

Arrive Sydney and Hertz have given me a very funky blue sports car, it has super safety locks and we can't get Marks door open....so he is always trapped inside....thinking we may need the jaws of life to cut him out of the car so he can see the gig.

Give Skyhooks original lead singer Steve Hill a call. It's his show tonight, a benefit as he has liver cancer and maybe not long on this planet. So all the original 'Hooks are playing a benefit show, we have came up for moral support and to film. In the back of our mind, we are wondering if Steve has the stamina to do this.

Steve tells us to drop in, and we are greeted by him, 'I know that voice' he shouts. Over the last week I've enjoyed our telephone conversations immensely and it's hard to think he may not be here in 8 weeks.

Someone offers us a spliff but we decline, being very good, but the gesture is appreciated. Steve can't decide on what to wear and brings out several pairs of pants...'cmon you guys have a the fashion sense'....! Yeah right we're from Wollongong originally....Straight Eye for the Bisexual Guy we Ain't! *Grin*.

I tell him to wear whatever he wants too, it's his show, comfort first. The suit top looks good on him though, not sure about those baggy pants.

We head off, Imants (drums) and Peter Ingliss (guitar) are on their way to the Anandale Hotel as well when we depart.

Steve's friend Brian is with us and we lock in the Navman which tells us where to go...Brian is amazed...yep we Melbournites are very High-Tech.

Get a parking space right out the front, a great omen as we will have to run as soon as the band heads off stage. It's kind of a cool pub, feels like it did when we were seeing bands in the mid seventies. Funny seeing a Skyhooks sign out front.

Chat to the sound guy and he gives Mark a line out for the camera, which is a blessing, and we set up on a high ground area behind the lighting desk.

Greg Skyhook arrives, and Bongo's older brother Peter.... the original 'Hooks take to the stage. They rehearse 3 songs, and it's brilliant. Steve's voice soars, this worn out body fighting this horrible disease has this cavenous voice buried inside. I smile like a Cheshire cat...just great. I never thought I'd ever see this line up play. Beyond cool.

Get the band together for a group shot side stage...and they all look happy.

A woman turns up with a plastic bag for Greg..I know that shape..it's his cowboy hat...can't have Greg Macainsh on Bass without that hat. I also know her face..it's Mouse from the TV show Prisoner. Her real name is Jentah Sobott. She's kooky and totally adorable, we like her, chat for a long time. We are such Prisoner groupies.

The house manager is kicking people out, we stay because we are part of this circus, plus we don't want to leave this rather expensive camera. he assumes we manage Skyhooks- interesting concept.

Some familiar 'Hooks fans are here already, all eager to see the original line up play. In fact a few people we know, who like several of our bands- Crowded House etc...word is out.

I head up to the band room, 15 minutes before show time...just to give Steve and the guys a 'shows on soon', reminder. One way or the other I'm going to try and keep them to a schedule (:

I find Steve totally exhausted, energy zapped, and for a brief moment I truly thought he'd died, totally messed my head. He is in pain, try to relieve some of his back pain, not sure if it helped. Made me incredibly sad to see someone like this.

He someone draws his energy from somewhere and the guys hit the stage on time, smoke machine working over time. The crowd applauds and loves it, so nice to see. Treated to Skyhook songs that haven't been played in several decades..like 'Broken Gin Bottle Baby'...also 'Good Golly Miss Molly' one of the few cover songs they did and 'Motorcycle Bitch', I encourage the lighting guy to add strobe during the motobike screeches. Toorak Cowboy is brilliant and a sly wink our way and an onstage joke...

It's a fun night, have a bit of a dance with Miss Mouse, and quickly while Mark is packing up, go and say goodbye to Steve Hill, just had too, just incase this was the last time. he says all these amazing things, just great and something I'll never forget.

Five minutes later the Navman is taking us through super short cuts to get us to the airport, she's in fine form and we arrive with 25 minutes to spare. Even time for a quick coffee at the Freaky Flyer Club.

Home in Melbourne just after midnight, a long day, a wonderful day, Mark is incredible and shot some brilliant footage. I'm hoping the appreciation from the audience helps give Steve Hill some extended time. I think he's a fighter, and hoping he can pull the same life energy from that hidden spot, the same spot where that exceptional voice growled from tonight.


---
September 14th
In to see the Westpac finance guy and he just made it all better, he even pointed out when my shoulders sagged to a normal height again. Banks cop a lot of shit but today Westpac just reconfirmed our dreams. Hope it is all smooth sailing.

Great to see Director Ang Lee pick up Venice Film Festivals 'Golden Lion' award for 'Brokeback Mountain'. The story of a long passionate love affair between 2 cowboys (Heath Ledger and Jack Gyllenheal) it's sure to rattle a few people.

Today we start painting...Marks walls, bathroom ceilings, library ceilings my face, my arms, Banshee... you name it, it's painted. Mark is in the Atrium cutting back ivy and cleaning stray Cosmo droppings. The big clean up is on. Our agents are coming by on Friday, the ball is rolling.

Have a chat to Neil in NZ, he's just finishing up with his work on Bic Runga's album, am amazed that this one is coming together so fast. he sounds really good, wonder if he will take some time off soon?


---
September 15th
Have my new solicitor, can't find my old one, not sure if he has died or retired. The new one is ok, we met her at the house sale at Kalorama.

Hmm reminds me need to change my will soon, update it, chop some people out, add some in, keep it fresh.

Get an email from Bic's manager Campbell and we have 2 shows for fanclub members in Auckland, late November. Small intimate shows, just 150+ people. I love when we can do fan stuff like that, makes it all extra special.


---
September 16th
Meeting with the agents goes well, a few good suggestions. Will be interesting to see how our Auction goes. I'd love for someone just to offer us $950,000 before auction. We'd say yes. Saves all the bullshit. So much money....I couldn't afford to buy my house!

Almost give up trying to find the 2 EP's by 'The Morning After Girls'. Guess I'll have to buy them off the Net. Tried everywhere, hate it when you can't just walk into a store and buy the music you want. Everyone keeps comparing them to Velvet Underground, which isn't a bad thing.

So freaked out about house stuff, almost forgot that I do have a home loan, just remembered to pay it with a day to spare. I have a brain of a duck.


---
September 17th
We worked hard today, endless mail outs, the last of the dvdrs posted, glad it's all done as it means we can get back to mailing out the Split Enz EXTRAVAGENZA cds. Might have a break for a day or two, our fingers ache from wrapping and packing.

Banshee became obsessed around the bath tonight, she keeps acting like there are fish in the water, swatting it like bears do for salmon. Nutty cat. I've promised her come Summer she can jump in the bath with me some nights, just so much fur it will take hours to dry.

For those who asked, Cosmo is almost back to normal, we are relieved, and he is eating like crazy- always a good sign for a rabbit. I love that wabbit so much.


---
September 18th
Rebekah (Goddess bless her) called and asked if she could help with any cleaning or boxing around the house. Out of all of our friends she has been the only person who did this. She worked her arse off, so Bec if you are reading this, we'll remember this. The backyard now looks amazing, once we get the water gurney and blast the stones it will shine. A long day, we all ache, so I shout the three of us dinner.

Drop a final box into the storage area, it's never really final but the car loads are less and far between.

The NZ election is on, and it's very very close, final result will take 2 weeks. I still have a soft spot for Helen Clarke, think it's that rather odd dream I had about getting her pregnant!!!!!! The 2 major parties are scrambling to secure minor party support to form government. I bet Helen creeps over the line but only just...


---
September 19th
Wow we will have a new Post Office Box from December 1st. Now that IS weird, we will keep P.O. Box 333 though, always, I keep saying I'll be cremated and they can stick me in the Box when I die (:

The new address will be
P.O. Box 50
Kalorama
VIC. 3766

But not until December 1st.

Finish Judd Interview for the upcoming glossy Newsletter, came out well. Just wish someone would give the old bugger a record deal, the album is good and yep has that Judd humour. It is an acquired taste but nothing wrong with that.

Call the council for the Green Waste area, and we load the 4WD up, costs $8 but good to get rid of all the cuttings and rubbish. Backyard looking good.

Lock in Dr Beng to get rid of the cough part of the flu virus..... I'm not keeping it for 6 months like half our friends, it's totally annoying having it for a few months, refuse to be that cheap- in the end it will cost around $40 and that includes the pills.


---
September 20th
Into the city, guess we won't be heading in that many times now... I enjoy walking through the little coffee shops in the alley ways, that will be sad.

Chat to some people about getting a few ex Battery Hens for the new place. Poor things stuck in cages forever, so bad they can't even walk... be nice to give a few some good homes and spoil them with lush green lettuce leaves and a huge run. We are going to name each of them after various woman that we know....I think that's an honour?

Still haven't heard anymore on the Paul Hester Reserve, I guess council stuff takes forever, so will be patient.


---
September 21st
One of those Forthcoming Auction signs appeared in front of our house today. Was painting the balcony floor boards and noticed a few cars stopping and checking the place out. A good sign. I was so tempted to scream out 'so you wanna buy it' but I didn't, a well behaved Gryphon I am.

Heard from NZ and Bic is now in London and the album is being mixed. This third album was so quick, well compared to album #2. NZ will have new Bic Runga music in time for Christmas. Rest of the world it's early 2006.

Couldn't sleep, so spent most of the night reading, my brain ticking over, things to do. So wake up feeling like crap. A lot of band work today, and managed to get it all done.


---
September 22nd
Back to Dr Beng to remove the cough, he has me on Clarithromycin tablets, Kalixocin, I think it is. Here's hoping they do the trick- I'm sure the fresh paint, dusting, cleaning products are not helping.

Looks like I will be in Melbourne when HomeBake is on in Sydney, my Sis is coming down for a few days around that time too, so fine about staying. Really was only going for the show, but it's in the midst of everything else so I'll be here in Melbourne town.


---
September 23rd
Mark is loving all the new stuff in the computer becoming Mr Creative. We've created a monster!

Noel Crombie calls to congratulate us on the new house, apparently Sally Crombie's sister lives around the corner which means some visits from the Crombie tribe which is great. We talk hens and chooks... Noel knows all the chicken stuff. Very helpful. To get a Rooster or not get a Rooster (:

Box some of the stage outfits from our bands, all packed and stored. It's funny you get so few bands that have stage costumes in 2005. I think it's time for bands with stage cossies again...


---
September 24th
Just waiting for some information to arrive,to go in this upcoming glossy newsletter, hopefully not too much longer and then we can start. A big mail out this one, and will cover a diverse selection of Finn related stuff..and the ol' Judd too. I hope the Enz fans support Judds release.

Going through the Hessie Interview, got a bit choked up a few times, but most of it spent laughing. So nice to hear Paulo's voice, and we are just having this best time, kind of cute as Sunday interrupts us a few times and is working out the rules to play these games with us outside. I remember she is a mean shot with a lemon..nice back bruise. A fun day.

It's a good Interview and a must for the Enz book.


---
September 25th
The 'real' diary for today has these strange PG pen drawings of this rabbit like creature...actually looks slightly Donnie Darko rabbit like... hmm these new drugs are working fine....

Dino from Sydney calls and he is working on ARIA stuff around the Hessie tribute, which will happen at the awards.

Work on Bic Runga stuff for most of the day, the 2 special BIC fanclub shows are now on sale, very intimate, only 150+ people per night. A chance to hear some new songs at last- her WINNING ARROW (new single) should be at NZ radio by the time you read this. In stores first week of October.

Get a letter and picture from Nigel Griggs (Enz) today, a shot of him walking his goat IGOR around Emerald, what a pair- such a brilliant photo.

October is coming up which means it's our yearly special 2 for the price of one deal on the 3 Diary books- Hussy, bang, Glamour. So if you need any of the diary books email me, and mention the 2 for 1 deal. Include your full name/address too so I can send you price details. It's only once a year so go for it.

...and speaking of going, I should, more packing to do.

All the best
Gryph

---
If there are any problems with this site, please contact webmaster@aswas.com.