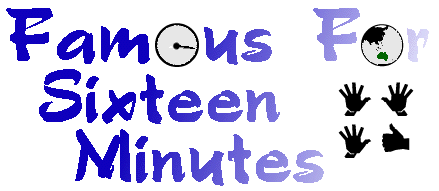 The Life and Times of Peter Green
Archive: 16 May - 29 May 2005
---
May 16th
This edition of the diary could take us anywhere.... it could have the highest amount of typing mistakes, mis-quotes and God knows what else.

I'm baby sitting, well Cat and Rabbit sitting. Cosmo and Banshee are running wild in the office, as I'm typing this Banshee is stalking my feet, Cosmo has started some serious bunny 'thumping' noises meaning he's not happy. What's a Dad to do I ask you?

Something has changed over the past few weeks, several people mentioning my 'new calm', not sure how it is any different to my 'old' calm but it must be there from the comments.

It could just be the change in Melbourne's weather, or slowly getting back into life after Paulo's death. Maybe Paul's death has changed us all, in a good way I am hoping. So my new calm kicks in and I ignore Banshee who has climbed to the very highest point in the office and Cosmo looking at the G5's power plug like it's something nice to nibble on... I'm, Zen-ing out and ignoring these bad 'children'.

Hmmm did invest in the latest Morrissey single 'There is a Light". It's a UK Import but I liked the cover, always loved the song. The cover shot is Mozza in a cemetery with Johnny Thunders teardrop guitar (cool).


---
May 17th
Kylie is diagnosed with breast cancer, the tour is off and the media will have a field day. Our phones start ringing and I pass off all calls to Michael Gudinski's office as he is close to Kyles. At her age it's a 20% chance that she won't be ok, she's a lucky May person and can afford the best, so the odds are in her favour. Plus she is in the hospital in the early stages. She'll be ok. If nothing else it highlights breast cancer so the donations should flood in, which is great for research.

Head off to Spock's to continue work on the 'Letters to my Frenz' book. The stuff around Paul just pushed everything back. It's a weird day major Internet bugs invade the WWW, my navigation satellite system in the car won't lock in. It's the end of the world.

We do get a lot of work done, the book already 30 pages over the limit of the other diary books and we haven't even started dropping in the photos yet. So if nothing else the fans will get a bargain. A BIG little book.

Noel finishes his drawing of Paul to be added to the Enz ExtravagENZa CD cover. Paul was always going to be on the front, it's just hard to get someone who is one of his best friends to sit down and draw him, after he has just died- so a nice effort from Noel.


---
May 18th
Henry Corden dies today, he was one of the voices of Fred Flintstone.

Spent most of the day working on Aria Hall of Fame stuff for Split Enz. The plan at the moment is: Enz in this years Hall Of Fame, and I am dying to get these guys to have a play at the awards. To me it feels like a crucial time for the Enz as a unit- and having a play could strengthen them. The questions remains are Split Enz a band- who knows. Crowdies next year when it's 10 years since the split.

Start getting photos cleared for the media part of the Aria, re-work some Bio's and add some extra information in. I'm sure there will be many mistakes in the Press as there always are, the amount of times that Neil Finn has been called Tim Finn.

The Aria Hall of Fame will be filmed in Melbourne, and the rest of the show in Sydney. It's one of those expensive industry nights. So my main focus is to make sure the guys can be in Melbourne, it's very close to the Finn Bros Aussie tour. Very close. So I encourage them to RSVP and if possible commit.

Lunch with the Aria people, stress I am a conduit for Split Enz and they have no management as such, and don't want management as such *grin*. So as long as people can work around that we can hopefully make this work. Mark tells me I want this more then the band..that could be true.

After a long Enz-ish day it's nice to chill out to Battlestar Galactica- really enjoying it- amazed by some of the brutality in the episodes, some realism.


---
May 19th
The media is building here for the new Dr Who. It's on the front of the Melbourne Green Guide and even spotted some magazine adverts. The ABC is spending money. I hear Billy Piper is also leaving the show towards the end of season two- a major blow.

Oh yeah Star Wars 'Revenge of the Sith' opened today...Lucas is out there on his tractor pushing his wads of money through the barn door....

Target try to rip us off with a DVD box set, trying to justify that a box set mid season can be $10.00 more then the same box set of the seasons on either side. We fight it, and tell the customers that Target are ripping them off....the lady at the DVD counter says that we have to accept it that all prices stickers are correct and they have to go with what they say.

The Karma Gods are watching as Target has obviously mis-priced the Stones DVD box set , it normally sells for $110...and is priced at $22- so we point out how happy we are that Target has to accept what the price stickers say... it's way below what they would of paid for it. Revenge is sweet.

Home and start going through video stuff for the Hall OF Fame, this is the hard part. Usually before an act is inducted they have a video history and try to use unseen footage, well some of it.... it's a bit of a nightmare but we should be up to the task.

Speak to Noel and Nigel as the Enz lineup that 'might' play on the night could even have Malcolm in the ranks, still unsure.

The Arias haven't called me about a Paul Memorial on the show, so not sure what is happening around that. The St Kilda council have, and if all goes well a street will be named after Paul near his home... more on that as soon as we know.


---
May 20th
Run through some Enz history with the Arias writers, it's such a varied long history I worry they will fu*k it up.

Get some 'Wild about fruit' Juice as it has a low GI rating- which is what my body needs...and my mind. My brain has always been a bit fruity!

Am about to head to Liberation HQ, which used to be the old Mushroom Records building in the Enz days. Michael Gudinski still owns it and his Liberation Records is based from their now.

As I head to the door at our office it opens and in walks Red Skyhook. He was in a good mood today and wanted to hang and chat- of course he does when I want to run and drive off. So I give equal time and leave late.

Thankfully find a park and am only 5 minutes late for the ExtravagENZa art work meeting. Noel is on time and is very happy with how it's all turned out. I make a few minor art corrections/suggestions. Also need to add and subtract some live photos- but really happy with it.

Instead of driving off, go for a walk with Noel for a coffee and some lunch. A few food bars away sits Dr John Clifford, one of Paul's mates , he vanishes into smoke before we can say hello. It's good to sit with Noel, always enjoy the time with Cromb.

Have him heading to Sydney on Monday to be photographed for the cover of Foxtel magazine, with some of the other Hall Of Fame(ers). I say what a wonderful world we live in when Noel Crombie is on the front of Foxtel magazine, read by 2.2 million people. Photo shoots are always a bit wanky but how often does your group get into the Hall of Fame? Might as well do it, and to be honest I didn't think Cromb would.

Finish eating and head off, mail 2 bags of letters and parcels on the way home. Lovely day outside. Indian summer.

Afternoon phone calls from Billy Pinnell who is penning the main awards biography- asks a lot of questions (Phew). Thankfully my Enz history was up to the task. 10/10

Our favourite Yeti calls and we gate crash Pete's and Frans place for dinner. Just wanted to check on Fran so for once went against etiquette of not being asked and raided their home. A nice night.


---
May 21st
Happy Birthday Sharon Finn

Very sleepy today, dark outside, leaves blowing down the street and no people, just me. It seemed a bit like the apocalypse has rolled into town.

Even though I have Dr Who (thanks to the wonderful Miss Jayne) I still watch the show, maybe it was some strange show of support....really good. It ends up being in the Top 15 watched shows in Melbourne all week.

The Average Australian Man....38.2 years old, weighs 89kg and is medically overweight. He works 42 hours a week, watches 17 hours of TV and he'll die at age 77, probably from a heart attack. His wife (unless he has a husband or is single) will live 5 years after he has died.

Mark has a sad Paul dream, nearly made me cry- felt unhappy all day.


---
May 22nd
Fave Book-The Che Handbook. (MQP books). By Hilda Barrio & Gareth Jenkins.

Fave Toy- Farmyard Cubees. Square boxes with animal faces that Oink & Moo. Created in Japan I notice there are no Minky Whales that give a dying gasp instead of the Oink. Protest against Japan, don't buy these Cubees.

Fave CD- Donavon Frankenreiters CD. Zero packaging just the music folks ...but hey IS that a bad thing? Mark calls me a NZ Hippy loving hugger and I should be blazing up while listening to it!!! Kind of good, except 'Butterfly' which is just too darn Hippyish for me even! Seriously it's good to have this in the CD collection. Peace Man!

Fave Freaky Bit- Apollo 11 -Artifacts from the First Lunar Landing Box. Move over Andy Warhol's time capsules... my Apollo 11 box is very bitchin! Heaps of cool meticulously reproduced artifacts...published in Collaboration with the Smithsonian and Nasa. From the cloth badge of the mission to a brilliant guide book...and heaps of other goodies.

Creeps of the Month- Japan for it's continual slaughtering of Whales. One thing that pisses me off more are Japanese people who won't stand up and protest this- it's wrong and I hope Karma totally fucks Japan over in some way. Time to stop the Whale slaughter folks.

Fave Person- Graham Kennedy. You will be missed.

* * * Nigel Griggs gets a goat today, his name is Igor. It must be the common name for goats, one of our two goats was Igor. Go figure...

Poor Miss Boo drops out of the Aria Top 40. The charts are brutal this week, quite a few exits.

Go out on the balcony and clean up 553 leaves. No idea why I counted them, I just did in case someone says. 'That's a lot of leaves'. I can reply '553 and still counting...'

Haven't shopped for awhile, so take some time away from the Aria stuff. Buy a Best Of Jack Fritscher book ... some full on erotic fiction. He writes it well.

Have weird dreams all night, Neil Finn was in one, which is a first- I never dream of the boss and believe me it had NOTHING to do with the Jack Fritscher erotica...which was a present for someone anyway, I didn't read it. *GRIN*


---
May 23rd
Kylie was suppose to play Rod Laver Arena tonight but the tour is cancelled for awhile at least. Apparently she is recovering quickly.

The Art removal people return our hand screened street posters from the Ballarat display, which is great as it keeps us in bubble wrap all week.

The Aria shoot went well today, all positive emails, our old friend Dino the journalist interviews everyone for the magazine.

Finally book in my gorgeous day at the Spa Retreat, want this so bad but needed to catch up on the 6 weeks work we lost around Paul's death. So I've done this, putting Jennifer & Michelle's fine present to very good use.


---
May 24th
catch up with the Melbourne Jen & Merl (not the Sydney ones) today at the Market cafe. Merly's hair is blonde, we just all connect like we always have. Time and space just don't make a difference and our link of friendship is still so strong. Great.

Have a chat to Nigel, I've always respected his point of view on all things Enz, saying all that if I think he's incorrect I do say it. I'm sure the nights are getting cold up there in the mountains- he'll be snuggling up to that goat for warmth this winter. Brrr you can feel her icy hand at night... Melbourne is having the warmth sucked out of her.


---
May 25th
Graham Kennedy RIP. 1934 - 2005

For Australians he was the King of Australian TV, incredibly cheaky and in many ways a very lonely man. He'd spent the last decade as a bit of a recluse. Australian TV owes a lot to him, and in many ways it was like a piece of Australiana was taken from us. Like I said about Hessie, the gift to make us laugh is an incredible one and Graham Kennedy most certainly had it.

Have a chat with Ropar the artist. He has a new exhibit up in town and it's 85% sold out already, he is so active at the moment, trying to move his Pop art to a new level.

Depressed at the news that Japans first Whale slaughter of the year happened today. The first batch of Bairds Beaked Whales was taken to a Hakodate processing factory.

Janet B from Texas sends me the Freaks and Geeks series on DVD for my birthday, talk about a spoilt Gryphon. Can someone please mail me some time to watch all these. Wonder if the boss will give me a year off.

Sit in the Cafe and complete a drawing mock of the cover of the next F/16 book TRIP. Glamour has a massive 5 copies to go to break even. It's kind of how I start the diary books- when one reaches break even I start on the next, so 5 more sales of GLAMOUR and we move onto book #4. Yey.

The diary books are available via the Merchandise area on the website. I'm glad so many of you have enjoyed the paper versions, and especially the various photos etc. 5 to go...I am counting. *grin*

The Enz members are all in contact with whom they would like to have as inductee for the Arias. I joke that finally they all agree on something.


---
May 26th
Happy Birthday Robin Mc! and more Elvisly Birthdays your way!!!

Banshee turns 5 months old, still making us bleed, moments of being good and other moments where she terrifies us. Visualise two grown men hiding in a bathroom with a stalker cat prowling outside with one mission only- to kill us!

Good to see that John Howard and his government making some effort around Japan and the whaling problem, they should explore all avenues. If Howard stands up to Japan on this issue- hell I might even vote for him, I feel so strongly about it.

JB HI FI have their friends and family night on. We head on down and several hundred people are waiting for the doors to open. We get 10% off and blow our whole weeks wage. We can just carry our hoard of bargains. The manager gives us some special presents when we leave which we carry under our chins. JB you've done it again.


---
May 27th
Neil Finns Birthday- call him and glad no one is home so I don't have to sing. Imagine what it's like singing Happy Birthday to a rather good singer. So I am saved for another year (Phew).

Schapelle Corby gets 20 years for drug smuggling, and it's hysteria at the Denpasar courtrooms. The media are going nuts- I still have no idea if she did it or not, so even having uncertainty in my mind I think she should be jailed in Australia at least.

Derryn Hinch claims that Graham Kennedy died of an AIDS related symptom, was just horrible and shows no consideration to him, his privacy or people grieving. Just because Hinch is some ego driven shock jock on radio, he feels the need to grab headlines. Awhile back I did indeed think he was a man of principle. His hounding of sports reporter Rob Astbury as Kennedy's lover is really none of anyone's business, incredibly tacky.

If he would of checked his facts he'd find Astbury hasn't spoken to Kennedy for at least 5 years. When other people die do they hound their straight lovers? When cricket player Hookes died how many people made a fuss that his mistress was with him and wasn't allowed to attend his funeral a week later.

Hinch really crossed the line, and he'd better watch out for Kennedy's mate Noelene Brown as she has a mighty right hook and he deserves a good punch in the head for this. People are calling for Hinch's resignation and rightly so.


---
May 28th
Cold night, climb deep into my comfy bed. Grey outside all day. Banshee on the balcony with me, watching the world walk by. She's never been out here before so it's an experience for her. Cosmo has been on a protest diet again so am giving the little fella some extra attention. I swear he tried to talk again the other night, all weird bunny noises finishing it off with a little peck on the cheek. Too cute...he wins the cute award this week.

Was going to go to Beenami today to get Nigel a bale of hay and some other goat stuff but got side tracked with work in the office.

Finn Bros UK/Europe dates start in 2 weeks, I wonder if they are eager to get back on the road? Haven't heard much from Neil lately, Tim's been in contact and has been a delight to work with.

I made the perfect Banana smoothey today, the right balance.

Cosmo hopped down the staircase and snuggled with me under the blankets on the couch- some big bunny lovin' going on here let me tell you.


---
May 29th
Up early, have a shower and off to have some breakfast with Goldmember and Rosemaree. Ben said they might drop by so left a note on the door with instructions as to where we are...they were a no show.

Our ARIA Hall of Fame stuff has started making the newspapers, and came home to an IN box full of Emails.

The Hall Of Fame segment will be shown on Foxtel and Austar as a separate thing to the ARIA awards this year:

The ARIA ICONS: HALL OF FAME event will be broadcast exclusively on subscription television. FOXTEL and AUSTAR Digital subscribers will be able to see this special telecast on VH1 on Sunday, July 17 at 9.00pm. FOX8 will provide an encore screening on the ARIA ICONS: HALL OF FAME on Saturday, July 23 at 8.30pm.

Rosemaree kidnaps Mark for wild sex and cable repair work all afternoon. I sit here like a sad bastard in front of my computer all day emailing the globe. What did we do before the Internet, oh that's right I had a life *grin*

On that note all of you reading this who don't have lives...stay safe, stay lucky and stay tuned....

Love and Peace,
xPG

---
If there are any problems with this site, please contact webmaster@aswas.com.