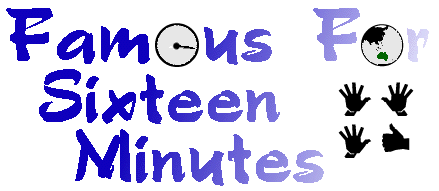 The Life and Times of Peter Green
Archive: 22 August - 11 September 2005
---
August 22nd
Greetings everyone, we held back on the diary for a week, this time it was my fault. As you know Deb swapped the server over recently so the previous fortnight only went up a few days before this one should...so I didn't want to lob too many PG ramblings on you, so we delayed it by a week. (Phew)
[ed. note: SORRY!]

So into it.... and by the end of this we know if we have a new home in the mountains. As I type this a few days to go, an auction I am a bit scared, which is very weird...but I hate auctions.

But before we get into the possible New Home..a few weeks on how all this came about.

Monday morning and I am up early in the office before Mark shows, I sneak online and order him the new Rolling Stones single STREETS OF LOVE. Got it from England and Ireland...not just the CD single but the VINYL 45. Yey vinyl and this is limited edition RED vinyl. I think the UK is the only place where there is a real single, no wonder it debuted Top 15 on the UK chart.

Good news for CBGB's, Judge Joan Kenney , a NYC civil judge gave a positive ruling for CBGBs...so the club has a chance of surviving. It started back in 1973...even the Crowdies played a gig at CBGBs.

Enz album debuts at #115 on the National Top 200 ARIA chart which is healthy all things considered, no band, no tour, no single etc.

My stars say ' it is clear that the old plan is no longer relevant, and a new priority has arisen'. It's going to be an interesting 2 weeks. I will happily believe in today's stars.


---
August 23rd
Stewart calls in to go through some quotes for the Enz Book, yieks THAT much, think I'll need to get a few, maybe I am just out of touch with prices but it worried me giving up 92% of the books price to printing. Shit! Stewart is just doing his job but it did throw me.

Greg Skyhook calls by and we all hang out for an hour, chat about stuff and have a cup of green tea.


---
August 24th
I spend a good solid 4 hours at Spock's working on the Enz book, it continues to grow. Speaking to Phil (Judd) around doing his Interview. Am hoping it will be a good one. His Novelty Act upcoming solo release does have some good songs on it, and that Judd sense of humour. It will surprise a few non Judd fans.

Anyway the Enz book continues to grow, which is ok, as in the end the fans will be happy with the extra stuff.

Miss the neighbourhood watch meeting, probably good that I did as the new mayor might of been there and I'd have to go her for her stupid comments about the sex shop on Commercial Rd, it's been there for several decades and they want to move to the shop next door, and now the mayor thinks the shop shouldn't be so close to the Prahran Markets. So stupid, it's ONE shop closer. I'd prefer people to go and get Porn or whatever and get off then become frustrated enough to do something silly. Can someone send the Major a vibrator please!!!

Rosemaree helps out with the mail out, and has everything folded for us, saves me an hour, just great. Made my day so much easier, thanks Hon.


---
August 25th
Call Sydney and try and catch the girls before they head off to Tassie, miss them but have a nice chat with Jen #3 which was nice. So if anyone see's two Lesbians running wild in Tassie- be kind.

Favourites

Fave Album- 'A Bigger Bang'- The Rolling Stones. I just wish all the tracks were like the brilliant as 'back of my hand'. So Bluesy.

Fave Song- 'Soulmate' & 'The happiest man alive'. Both by Phil Judd from next years Novelty Act CD. Who would of thought that Juddy would make my favourites list- all good Mr Phudd! Scary!

Fave Food-having a love affair with Pears. Cosmo eats the remainder when I'm finished, that rabbit loves the sweet pear juice.

Fave colour- deep dark brown.

Fave accessory- Space eyewear.

Fave DVD- 'Born to Boogie' Marc Bolan & T-Rex. It's a gas!

Fave Person-Kind of digging Mick Jagger again.

Fave Book- stopped reading again, enjoying the SFX magazines from Miss Jayne. She spoils us.

Creep- George Bush, who must hold the record for this. He was so pathetic around the New Orleans stuff. So glad when he fucks off.


---
August 26th
We both work in the office all day and most of the night. Work work work, getting as much done as possible. So nice to be able to see our Baltic Pine floor boards again, after all the mail has gone.

Spot a house for sale in the Dandenong (Hills), probably can't afford it so put it to the back of my mind.


---
August 27th
Mark scans the B&W Phil Judd photos for the Enz book. Spock took a photo of Juddy with Robert Gillies of the Enz and it's a good shot, good to use in the next fan newsletter too.

It's a sunny day, GoldMember's tulips are starting to open, red and yellow ones, they look amazing.

Watch the Marc Bolan and T-Rex 'Born to Boogie' DVD, really great. However the live show that wasn't released in the original movie , I think is better. They did 2 gigs on the same day and both were filmed. Still it's just brilliant- long live Marc Bolan and thumbs up to Ringo Starr for putting the money up for this venture in the first place. The T-Rex drummers newly found religion kind of scared me a bit- yieks. But I guess he is the only person from the band left alive....so maybe it's worth having God on your side.


---
August 28th
T-rex is still in my head so play THE SLIDER really loud while cleaning up the back yard. Banshee likes to dance to 'Spaceball ricochet'.

NSW Liberal leader John Brogden quit last night after a racial slur against former premiers wife. Good riddance, always thought this guy a tosser. A few days later he is admitted to Northside Clinic after a failed suicide attempt...and this is the guy the Liberal Party wanted to lead NSW!!!! Sad that he went crazy but he's still a tosser.

Enz CD is now #86 on the Victorian charts. We've ran out of stock and are waiting for our 2nd delivery. I think Liberation had to do a repressing, so the Enz fans must be buying it.


---
August 29th
Happy Birthday Sis. How old!

Run into Katie Bardot at the Market Cafe, she was grabbing a coffee. I was at the table and checking this girls amazing red hair, and she turns around and it's Katie. Always good to see her...and her hair!

Hurricane Katrina hit the USA coastline with brutal force. I hope the levee's around New Orleans hold, otherwise that water will just pour in. Crude oil also hit a record high, because of the havoc around the gulf of Mexico facilities. Glad I don't have to do much driving every day. This seems like a full on Hurricane, how come there are so many people in it's path- so crazy.


---
August 30th
Been out all morning, and oddly enough by mid afternoon just had to go back down to Chapel street again. Very odd, Mark asked why, I didn't have a reason. As I was walking into HMV, a familiar voice goes 'Ohhhh myyyy Godddd!!!', a gorgeous woman is waving at me. It's Miss Boo from Bardot with a great new hairstyle, looking so stunning. She was just calling us, in town for a one off hair show. I knew there was a reason I had to go out. I mention that we should go see Katie Bardot who is only around the corner. So surprise, and catch up over food at the Market cafe. I love these 2 girls, the Popstar thing is just so over but the one really great thing that came from it was a lovely friendship with these two.

Oh can we add 2 extra CREEPS of the month. Bronwyn Bishop and Sophie Panopoulos, 2 idiot politicians who overreacted and suggested a ban on Muslim schoolgirls wearing head scarfs at school. What shit, and thankfully the public have told them both to go fu*k themselves. Muslims girls go through enough and a head scarf is a very private thing for them. Thankfully most of Australia has some sort of a caring attitude and will tell Bishop and Panopoulos to piss off. Hell someone wrap Bronwyn Bishops whole head with several scarves, talk about some serious whack with the ugly stick. I can deal with unattractive people if they are lovely inside, Bishop is ugly inside and out. She proves it this time.


---
August 31st
Drive to the bushy outer suburbs with Marky to visit Phil Judd- interview him for future promotional stuff around his NOVELTY ACT project. The power is out at his house from the storm the night before.

Ended up being a really nice day and we all got the job done. Its good to clear all the air between us, and get on with life. Plus the songs are damn fine.

Call into see Spocko too as it's his birthday soon, and he is only 2 minutes from Mr Phudds place.


---
September 1st
Sitting at the Market Cafe deciphering the Judd interviews, Con made his ultimate coffee today, he really does make the best latte's in Melbourne...the world!

Huge box of natural soaps arrive from Hidden Valley Handcrafts -Broome Western Australia. The Post Office lady goes "Wow something smells amazing in this box'.

Happy Birthday to Laura today, how old sweetie...oh not telling ok, Bingy Bingy Bingy!


---
September 2nd
Amazing Grace turns 80 today, so does Spock. No he doesn't but she is, so we surprise her with some presents. Imagine being 80...some days I feel Eighty!

Rosemaree comes by for Dinner as does Rebekah, 2 good mates, a nice night. Give Rosemaree the excess red wine, hey you have my wine cork (:

At the Market Cafe this morning I run into the guy who started Shock records. Big Indy Aussie music company. I'm deciphering Judd tapes and the Shock guy goes 'Aren't you Peter Green the Skyhooks guy..'...guess so. He was cool had a nice chat about the state of the industry.

I kept thinking that the Hurricane Katrina situation was going from bad to worse, so sad for those people. Mail off some meagre cheque to red cross, it's all I had in the bank, leaves me with a massive $1.35. At least some people have made it to the Astrodome in Texas. It's huge, Mark and myself have seen the Rolling Stones play their, like a giant pimple on the Texas landscape, anything to be away from New Orleans. Where the hell is Bush, how many days before he goes. I hope the answer is 'not many'.


---
September 3rd
You know the house I spotted in the magazine, and a week later Mark spots it. Well we weren't going to see it as the bedroom photo looked pretty 'nice'. But I woke up with a vibe, and Mark was woken up by neighbours- so we headed off for the Inspection.

It's a 40 minute drive, near Olinda in the Dandenong ranges. It's Goddess country up here, beyond beautiful.

We turn off a dirt road...and drive past the big metal gates to find a park. We notice another Estate sign and assume the agents have 2 properties in the area. It turns out the property has two entrances.

We walk in and the grounds and walking paths do captivate us with their tranquility. Small lights run along the stone paths, parrots are in the trees. This is too much.

The house resembles a huge Queenslander (type of house..not a tanned rugged man from the North!!!)...huge balconies winding around her, 2 storeys Circa 1927. Called Ailsa Craig and named after a small Island off the Scottish coast (and an early sailing ship too). It used to be an iconic guest house but now a private residence, richly restored as the sheet says (:

We love her, it feels right, deep dark hardwood floors, high decorative ceilings. The best part is the 2nd level self contained guest wing which would be our office.

As we are on the back landing, which overlooks the hills...4 Kookaburras landed and wanted to be fed.

We leave the property and I have a feeling about this one. Gotta do my math, but thankfully our current house is on one of the coolest streets and in theory it will be worth a tidy sum and will cover the cost of Ailsa Craig. The auction is only 7 days away, totally insane.


---
September 4th
Breakfast at Daguerres, all Mark and I could talk about is that house! Talk about love at first sight.

I do my math, and my incredible Boss comes to my rescue and Mrs Boss too, yet again they save my life.

We get a call from Steve Hill. Steve was the very original Skyhooks lead singer, before Shirley, way way way back in the early seventies. We know he has been very sick, we find out he has Liver Cancer and maybe only 2 months to live. He's going to go out with a bang and his mates are helping, the ORIGINAL Skyhooks will do a show in Sydney. September 13th-Annandale Hotel.

Greg Macainsh and Fred Strauks and Bongo's older brother Peter Starkie are flying up. Peter Ingliss will play and Steve on vocals. This is a one off, the only chance to see a part of Skyhooks history. It's also a benefit for Steve so a good one to support.

We book our flights, just gotta do this, filming it for the history books.

Tickets available at: http://www.annandalehotel.com.au


---
September 5th
Enz Move up the charts in Victoria...#77 in the top 200.

Spend most of the day playing catch up and getting live recordings and some of Greg Macs Hooks photos to Steve.

Go to the bank and see the 'man' about a possible bridge loan between the 2 houses. Hell this means we are going for it.

It' has that 'Greenacres' TV show feel to it...can't you all see me as Eva Gabor singing 'I get allergic smelling hay....' !!!!!!!!


---
September 6th
It's starting... Sharon Finn is calling me a farm boy! *grin*.

Various friends call and offer to come on up for support- so nice.

Spocko calls by and we add the Judd stuff to the Enz book...the book keeps growing.

Tell the agents we are to be put on the bidding list for that house.


---
September 7th
Mark Seymour drops in, borrows my "Something so strong' book, needs to study up on Crowded House for a TV show, apparently he is going to cover 'Me & Bobby McGee' on the show too...what a great song, can imagine Mark singing it.

Go to Kmart to buy paint, they no longer sell paint. Hopeless.

Ben and Jen call and want to be there to pick me up when I faint at the Auction (:


---
September 8th
Just found out that Bob Denver (Gilligan) died on the 2nd, that's sad, I always think of him as eternally young. I'm sure the skipper who is also dead is now taking care of his little buddy.

Do my sums again....just got to make sure this is right.


---
September 9th
Banshee is spending a bit more time outside. She is still in charge, Mark has a nice bite mark on his hand from last night. Vicious little thing- we love her. Cosmo is a lot better, still has some vertigo but eating like crazy and his head is almost back to normal. Big bunny love.

Still reading the Clinton book, such a hard read.


---
September 10th
Ben and Jen arrive and we all head up to Olinda. Jen tells me 49 people are at the auction, I figure 3 really serious bidders. We walk about, working out where everything can go, hell will we really have a chance- this house and land is exceptional.

I take a deep breath, focus, calm, call it in. I hate auctions Arghhhhhhhhhh. Dark rain clouds are rolling in, suits me fine, witch weather arriving right on time. Bring it all on. I feel like a prize fighter heading into the ring.

It's off an running, a highly unrealistic bid from someone...I keep quiet till the finishing line. A couple are behind us, they obviously want it. I intend to go the whole way but not over my 'line'. I look at Ben he winks.

Mark is a tower of strength next to me and I think Jen is going to bid for herself *grin*. I've slowed the Auction down to $1000 lots, the couple lie about their 'last bid' , so I follow through...and 1,2 3. Thank God I'm a country boy! We have the highest bid.

Shit we've done it now, Ailsa Craig is ours. (Gulp).

So we will move from Inner city, to the mountains, work is pretty much the same, and won't change too much. It's 40 minutes from where we currently live, easy drive if we need to come back. Feel ok, (lie) feel great (truth), freaking (truth), pregnant (lie) ...happy (extremely). Mark is grinning like a Cheshire cat. (Meow)

Inside signing the paperwork and a family of Rosella's land in the bird house. A single white Cockatoo flies over and lands in one of the huge trees. A friend of ours me-thinks. If ever there was an omen, that was it.

We put the SOLD sticker up. Our friends feed us at one of the many local food places (Pig & Whistle?), which was really nice. Driven home as like last time I'm a bit blurry. We did it, we really damn well did it!


---
September 11th
Had zero sleep, the house the house, ravers going home down the street... pop a pill it helped. Wake up ready for the world and get into action. Start boxing stuff, painting, cleaning, obsessing. It's all happening.

Email Neil and he sends this great reply, calls us farmers too (: You know it's gonna stick. Hey he bought goats with Hessie....he can't talk *grin*.

Mark watches a new doco on the 9/11 terror attacks, they were planning this a decade before. Pretty amazing stuff what has come to light. It's been 4 years and it's still a huge scar on humanity's back. It still messes my head even after 4 years.

It's a long diary this one, really wanted to wait and see what was going to happen, we are rejoicing, 2006 will be an interesting year.

Just goes to show that you can make things happen, hell maybe it is fate.

Take care
Gryph.

---
If there are any problems with this site, please contact webmaster@aswas.com.