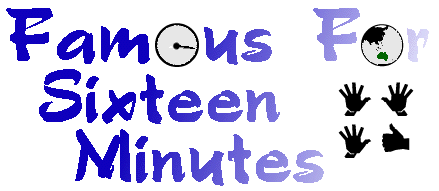 The Life and Times of Peter Green
Archive: 24 December 2005 - 9 January 2006
---
December 24th
Up bright and early and excited about heading home to see Mum, Sis and family for the Christmas break. It's only for a few days but seems like forever since I've been home. Christmas has always been a weird time at our place, my Grandmother dying on Christmas Eve and the family really misses my Uncle Jack and of course Dad and Pop so it's always been a time to remember them but still lots of good cheer.

I'm hoping this year will be one of the good Christmas's...and boy was I really wrong with that thought........

Arrive Sydney and straight into our hire car, it's done a whole 15km's so really new, has that new smell about it and all the funky attachments and gimmicks.

As Mark and myself are driving down the coast, I give Mum a call to let her know I'm on the way, she seems fine and a bit vibey...but says she feels like she has a temperature. It is getting hot outside.

As we head towards the 'Gong we notice the sign for the new cliffside bridge, so are tempted and drive across it. The old road would have continual rock slides and the odd house dropping into the ocean!!!! So this new bridge is pretty amazing.

It follows the coastline and part of it wiggles out over the ocean, like some strange metallic hula girl that has hula'd too far to the left.

The temperature is increasing, so we call into the beach and grab an ice cream and chill for 5 minutes. It's a sad little beach, a few people but they all look so bored.

20 minutes later after dropping Mark off at his Mums and I'm home.

I knock on the door, no answer, I left my key with my other uncle awhile back, so can't get in. Mums dog Snowy is barking, and I try not to get all panicky, telling myself that Mum has gone to the shops. 30 minutes later and still no sign of her....so I balance on a metal watering can, and manage to get my head inside Mums window, which was silly, if I slipped the small space would of held onto my head while my neck snapped...ouch. Not a cool way to die.

Well no Mum on the bed, and not on the floor. I peep through windows and no sign of her. A friend of Mums, a neighbour who has a bit of a memory problem calls by with some apples and she hasn't spotted Mum for 2 days...

So I'm waiting, check my phone - no calls. I call my Grandfathers place and no answer, the damn dog is still barking so I am getting worried. I consider kicking in the security door.

I find my sisters new number in my wallet and track her down. She tells me she will call me back in 30 seconds, Mum is in hospital but ok.

I feel useless, and totally confused, within this short time period my Mum has gone from being at home to hospital. What has happened?

Sis calls and tells me where Mum is and the situation and I'm off. I truly can't remember driving to the hospital, I can't remember parking, I can't remember any of it. Sis says I got their at some short time, so I must of drove fast or teleported (probably the second).

So Christmas eve is spent with my Sister, both of us watching over our Mum, and I say one small prayer to the gods or whoever is out there, 'don't let my Mum die at Christmas'.

No idea what the time was but Sis and myself drive home and feed the dogs, get more clothes for Mum. The fridge is full of Christmas food that she has been preparing all day. The Christmas get together at my grandfathers house, which is tradition, is cancelled, the first time since Nanna died all those years ago. It's all very surreal.

I decide that I have to bottle it all in as my Sister is my baby sister and she can't see me crack up, it rips my heart out to see her crying. I refuse to call Mark as I know it will wreck his Christmas as he'd be here in a flash. So just the two of us, and all I can smell is that hospital smell. It surrounds me, it smells of death no matter how they try and disguise it.


---
December 25th
Home again for some more clothes, and I sit with my sister under the Christmas tree and we open our presents, feels weird, and I look at the tree that Mum still decorates every year and the boxes of unopened presents with her name on them. I'm hating it.

We head back to the hospital and spend the day with her, and she is safe now, but under observation, and still getting tests etc.

She hates hospitals, but I just want to make sure that she is ok and will be home soon. We are back 3 times that day.

She tells my Sister that she has to go on her week to Queensland, or Mum will ban her from visiting. I'm heading home to Melbourne for the settlement on Greville street, but I've already booked another ticket to come back up so between my uncle and myself we'll be here. So Sis is forced to take some time off. She'll be thinking of Mum every minute so I'm not sure what sort of vacation it will be.

Christmas in hospitals suck, so many people here just didn't seem to get visitors, pretty horrible. The staff are good but it's sure not the place for Christmas joy.

The only thing I wanted this year I got, my Mum still alive. I should be happy, I am in a sad way.


---
December 26th
Sydney - Melbourne

Pick Mark up very early, I poker face lie to everyone when they ask 'how was your Christmas', if I even tried to explain it, I would drown in tears. So I fake smile and say 'great'.

When we are leaving the Wollongong city limits and climbing up that mountainous Pass towards Sydney I tell him. I have to pull over for a second, as the road suddenly looks like I'm viewing it through some downpour. Some calm returns and we reach the airport with time to spare. I just feel so much better when Mark is with me around all of this stuff.

Thankfully Marks Christmas was better then mine.

The flight can't go quick enough as I am so needing to be home at Kalorama.

Banshee and Cosmo are jumping about, nothing like a rabbit giving you a kiss on the foot when you need it most and Banshee was really well behaved (for once *grin*) such good 'kids'.

I sleep well, probably exhaustion.


---
December 27th
I have to fly back to Sydney not Wollongong as they are still not landing planes on the weekend...grrr. So book hire car, and leave in 2 days.

Open the endless Christmas cards that arrived over the past week, thank you...and amazing presents and just people wishing us all the best with the new house...thanks guys! It cheered me up no end.


---
December 28th
Happy Birthday to our favourite Yeti. How old? Still a baby compared to us but you know we are very wise!!!! *grin*.

To make the week really really suck, settlement on Greville street falls through, the new owners make some mess of it, which at the moment is the last thing I needed to hear. Talk about adding some extra stress to my life.

Our legal person reschedules, I am pissed off because there has been plenty of time for people to get this together, but in the end you just accept that it does happen. One of those things but really it just added an extra Santa sack of stress to an already bad week...not to mention extra costs around loans and such (Yiek$).


---
December 29th
Melbourne - Sydney

Head off on the 2.00 flight, even the Qantas staff say 'back again'....

Hertz give me a very funky Gold sports car, I feel like a pimp in it. As I approach Wollongong's notorious speed camera corner, I slow down and spot a father and son selling cherries and peaches. Pull over and buy a box of each, my head is in an area of excess and I know Mum really loves Peaches, so she'll have enough for a month!!!

I pick Mum up and we head to her house, so I'm here to look after her and just make sure things are good, for my sake as much as anyone else.

The weather sucks, it is so hot up here and I cook during the night, no one this was the hottest December ever up here. Horrible.


---
December 30th
I know Mum has always wanted a bird bath for the front area of her amazing garden, so whilst out driving I find one, it is a heavy bastard and the car sags under the weight. Peaches and Bird Baths, I'm good for something.

I feel like a goose as I take Mrs Green to the supermarket and she goes down one aisle and myself another. I spend 10 minutes watching and waiting on my Mum...and eventually it occurs to me the woman I have been waiting on IS NOT my Mum but her look alike.... this bolt from the blue occurs when I try to figure out why my Mum has a price gun and is pricing frozen chickens... what a dick I am, Mum has a good chuckle over that one. Shows where my headspace is. I almost took home the frozen chicken lady from Woolworths.

Sis calls several times a day, she is doing all those things on the Gold Coast that people do, basically run out of money and pay over priced rates on everything, I think they are having a good time. Tomorrow she is swimming with the dolphins- cool.

It's still revoltingly hot here and some old fart at the newsagents makes a typical joke around Melbourne people calling them 'Mexicans'. I smile sweetly and tell him that I hope Santa gave him a new joke book for Christmas as his routine is getting old and sad....a bit like him. (Yes I'm in a nice bitch mood).

It gets better as a lady in a 4WD swerves into the car park next to ours, as my Mum is getting in the car and misses her by inches. Great I think, she survives hospital and is killed by a bull bar on some bogan bitches 4WD.

This woman knows I'm pissed probably because I am refusing to move my car for her to get out, yes she is that close). So I stare, the look of evil psychotic axe murder of the car park world...I have it down pat. Mum tells me to just let it go, obviously Mum hasn't spent time with me over the last week.....but I start to think I'll stress her too so I eventually move out, slowly and mouth a word that I rarely ever say even here......to the 4WD cow.

By the time I'm home I am in a better mental state....stress, no sleep, high temperatures... = Bad Peter.

My Uncle calls and tomorrow evening he is staying with my Mum, so I'm on a flight back to Melbourne to spend new Years Eve with Mark and the wildlife.


---
December 31st
Happy New Year!

Sydney - Melbourne

Another sweaty night, I think I'm drinking 6 litres of water a day. I think of the cool Kalorama weather and those green hills.

Kiss Mum goodbye, she is looking so much better and eating more, still the skinniest lady on the street but I can go home feeling more assured.

Answer emails on the computer in the freaky flyer lounge as they can't get me on a different flight. I think about the last week, and despite the odd bit of car park rage I am amazed we got through it.

Hop off the flight in Melbourne and the city is sweltering. Several people almost fainted on the walk way leaving the plane it was that hot.

The NavMan gets me home quickly and even the cool Kalorama house is heating up.

Rebekah calls by and spends New Years Eve with us and some marathon pool tournament gets underway. We have a BBQ and it's lovely outside watching the stars fill the night sky, like someone is pricking pin holes in the blackness of the sky. A family of Kookaburras invade the BBQ and steal the very expensive steak... they start their insane laughing, probably at us for letting them get away with it.

A lovely night and it made me feel saner, thanks Mark and Bec. Happy New year folks.

and now it's 2006......


---
January 1st
Happy Birthday Merelyn.

Give the girl a call and actually catch her on her birthday.

Head to RIPE with Bec and we get an outside table, buy Marky a #2 Baguette as I wouldn't be able to go home without one. The RIPE girls are as gorgeous as ever and they don't charge me for the coffee. I still have some Z -Grade celebrity status (NOT)...but hey I get free coffee... and good coffee at that.

We walk around Olinda and check out some of the Antique stores, Rebekah finding some lovely UK DECO lights which might work in our gothic corridor... not cheap but worth it.

We are gone for several hours, I think Mark was thinking we had eloped.

Call home to check on Mum and she is joking a bit, and that does my heart good.


---
January 2nd
Congratulations to Leanne and Spock on adding a new cub to the Wolf Pack...a baby boy Jordan Dennis Douglas O'Connor- I had to write it down as I am hopeless with names. I know people will ask and I will know it's a boy. So many boy babies, anyway this is all good.

Spend the afternoon putting boxes in boxes for Benny for the move. We have so many boxes, glad we have saved them though, he's here tomorrow so will be good to see our old mate, it's been a month. We have missed him, and really want to give him a good thrashing on the Pool table.

Mark finds me in the work area of the garage, finishing off seven, yes SEVEN pieces of art. I have them out on boxes drying in the sun and this voice calls out. 'Is this an art studio'?

A couple who just scream out 'just visiting from out of town' are leaning on our big gate watching our 'art display' evolve.

'Hmm it could be' answers a smart arse Gryphon...'anything you want it can be up here'.

'Are they for sale'?

'Some are.....some aren't'..... as this has thrown me but I'm being cool.

Within 30 minutes these 2 American visitors have bought 2 pieces and are looking at a third.

I've got lots of good packing materials at least... I think to myself as the removalists used great stuff to move our big paintings.

So yeah weird, and a good positive starts for the year, selling some Art just like that. Just nice that some people wanted it. Mark keeps asking if i'll sell 'Edie' but never it was a present MG for you, it's yours... and same for 'The Hunt' and a few others. Anyway how cool, our backyard could well be the best exhibition space in Melbourne!...and no gallery fee's.

I head to the garden and plant some climbing scarlet runner beans. Non Hynbrid, originally these type of beans are from South America, the highland area, I remember them for their amazing scarlet flowers.


---
January 3rd
RIPE for breakfast and give Pippa and Brydie Bic's new album. They have been hanging out for an Aussie release of BIRDS, they promise to buy copies for friends and spread the good word when it comes out. They are rather excited and making little screaming noises, and the customers stare at us like we are some rock band from out of town....

We finally get the new rug for the house and it's perfect, and can just fit in the car, one of those days where we seem to be driving and getting hose stuff.

Settlement goes ahead at last, and the message never reaches us, so for several days we are not aware that 55 Greville street has new owners. I hope they love the house and enjoy living at Prahran.


---
January 4th
Breakfast at The Verandah.

Joy is in fine form and the girls are obsessed over Marks eyes. He is now a chick magnet for the older women... who would of thought. I've lost it, 2006 is the year of Mark Goulding, what a stud muffin. (: Maybe I can rent him out like some prize breeding bull?????????? Offers please.

Did you know chooks lay between 180 and 250 eggs a year!

Dinner at Currey Hills Olinda... Mark very inpatient over them taking their time, I try to explain that some Indian food takes awhile to prepare. It's worth the wait.


---
January 5th
We work for ages in the office, catching up on stuff, huge effort. Thankfully the emails have slowed down a bit and hopefully will be that way till mid January.

Killing ourselves laughing at the drink coasters Jayne sent us...classic underwear shots and men with a very definitive 'seventies' look...brilliant.


---
January 6th
We head up to Beenami today, mostly to grab a few things for Kalorama property, the huge water pressure machine that can be used to fight fires... wire, the odd stone Angel statue, benches and bits and pieces. The apples will be ok to pick soon, so some serious apple pies on the way.

Greenpeace have a run in with a Japanese whaling ship. I hate the Japanese whaling people, but the Australian government pisses me off even more doing next to nothing to stop Japans illegal killing. I've stopped buying anything remotely made in Japan, until the Japanese people stand up and say how truly fucked whaling is.


---
January 7th
Not sure if it was delayed stress of the bogan 4WD woman has a voodoo doll but as I was loading some washing into the machine, I stupidly turned sideways and my back went 'crack' and the pain started. The last time this happened was just after Paulo's death... starting to think major stress stuff is a trigger for this with me.

As the night goes on, I can't even walk, and at one stage the pain dropped me to my knee's. OUCH!

Some great footage on the NEWS, a SEA Shepherd Boat gives the Japanese Whaling Boat a huge ram and almost rips it's side with a huge spike. This was the most amazing footage....I am going to find out as much as I can around the Sea Shepherds, finally someone to stand up to the Japanese arseholes who support Whaling. We all let out a roar of support as the Captain of the Sea Shepherd boat goes ' Go on run you cowards..." he was amazing a salty ol' bugger and so passionate, more Power to them.


---
January 8th
I play a lot of Paul Hesters music today, would of been his birthday and Mark and myself would of called in with some goofy present and had a cuppa in the garden. So if you are watching, I'm sitting (in pain) having a very nice cuppa tea uncle Paul, thinking good thoughts of you.

Open an envelope from CJ in the USA and she must of been reading my mind, 2 iron on patches...one from the Seaview and the other is The Flying Sub....

I was just checking online to see when Voyage to the bottom of the Sea was on DVD, especially The Flying Sub episodes... made me smile and all a bit spooky that she knew (: (:(:

The back stuff is horrible so Chiropractic help tomorrow....


---
January 9th
can't get a booking till the afternoon, so have to struggle through the day with this pain that rips through my back like hot iron.

Open the mail box and some swiss chocolates arrive from Marcel... they are pretty over the top and delicious, serious jogging after this lot, if I ever can jog again.

I'm wobbling to the car and Joy from The Verandah spots me and asks what has happened. She recommends the Chiropractic Clinic at Montrose...Dr Warrick Hooper....brother of The Mullanes Craig Hooper (and I'm making that bit up)...

We take the chance and just drive to the clinic. The Goddess is smiling , as I walk in the door a cancellation takes place over the phone, so they can fit me in..now! The receptionists knows I'm in a bad way as I'm walking down the corridor and buckle over in pain. BIG OUCH.

To make things perverse my total fear of needles will be tested here, Dr Warrick specialises in ACUPUNCTURE ...which I've always wanted to try but the needle factor tended to make me hobble away.

I instantly like this Doctor, and the place seems so much better then the last chiropractic establishment. I'm semi stripped off and he mentions something about mosquito bites....and it is a few minutes later that I realize that I have all the needles in my back. He attaches some electrical device and doses of energy ebb and flow , stimuli and it feels amazing. I'm left for about 15 minutes, he checks on me and I can already feel the results. I am the Porcupine Boy of Kalorama....

I have some major sessions coming up, but even after this first one, I can walk, and the pain has almost gone. I am healed..praise the lord and Dr Warrick!

I decide to do no work today, and sit on the decking and watch Cosmo mowing our lawn with his rabbit teeth. Banshee is being less insane and quite adorable and sits next to me. There's a storm rolling in, the white cockatoo's are performing aerial assaults, landing on the highest points of trees. They are numerous and even in the distance you see a small dot of white with a smaller yellow comb sticking up. They all depart, racing ahead of the storm, some psychic command, before the rain hits. meanwhile a fluffy tabby wanders out onto the landing to play with the rain puddles, yep Banshee Bubble' still loves the water.

So this is 2006, I figure if the last few weeks is the worst that can be thrown at me, and I've gotten through that ok (all things considered) it's going to be a good year. I feel really calm, and the move up here has been a wise thing.

I hope it's a great year for all of you.

Take care

Peter
Porcupine Boy of Kalorama

---
If there are any problems with this site, please contact webmaster@aswas.com.