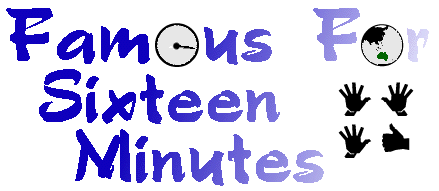 The Life and Times of Peter Green
Archive: 25 October - 6 November 2005
---
October 25th
Greetings Diary readers, sorry about the delay with the latest, I kept looking at my computer screen wanting to type up the last few weeks, while people are running around me boxing up the home, office, cat and wabbit... but alas I lost the vibe (man) ...just couldn't do it.

One of the first time's that I can remember where the F/16 was a chore not a perverse pleasure. Which means we are fried, and just trying to do way too much.

They say that good things come to those who wait...so hopefully this delayed account is a good thing *grin*.

Today was a bit of an odd day, my remaining Uncle Des turned 60 (!) and could I track him down to wish him a happy birthday- no way..those Wollongong boys know how to party.

Another call out of the blue, Kashan , from NZ, I still worry about all of us around Paul, and Kashan always feels so damn young. She is meant to be coming to Melbourne for a short period, so maybe a coffee. Not sure if she is visiting Pauls grave, I'd expect so, which is a heavy trip.

Head to Prahran Markets and buy some nugget Pumpkins, yep Halloween is approaching fast. Only one stall had the Pumpkins I wanted, and they beauty's...perfect shape. I save the seeds in the hope of growing some nugget pumpkins in our garden patch at Kalorama. I heard Neil's great uncle named the Pumpkins after Neil Nugget Finn is that true Fang?

Rebekah wants me to go to the Dandy Warhols gig with her so I pencil it in, should be fun.

Various people turning up to check out the house....people climbing around in the roof and pulling out measuring machines.....I will be glad when all this is finally over.


---
October 26th
Really enjoying Chrissie Amphletts 'Pleasure & Pain' book... the Divinyls trip was a crazy one...financially it almost killed them. Good to see Grant Thomas get a major thumbs up, he deserves it.

Grab the cat and rabbit and we head for the park, pretty much for the final time, while another group of people walk through the house. Some role up late, so we sit in the car, Tom the agent is very happy.

Send off my wage invoices, gotta pay a few bills.

Our little mate Genevieve turns 8, she is a great kid, we love her. get her some funky birthday presents.


---
October 27th
Start giving the house the extra spit and polish, the Auction is on the horizon. Manage to clean the top kitchen windows, what a balancing act...Cosmo just stares at me....thinks I'm mad.

Try to buy some screws to fix the toilet lid...in the end I give up, and buy a can of RP7. Decide I can do this, and manage to add Loo repairer to my growing resume'!

I'm becoming one of 'those' handy men..I can do anything!

Go through a very old Wicca book, 'Yashanta', oh never mind, now is not the time or place, I might scare young children. This book is so old, it smells totally different to every other book I own...it's tough as a cows hide in the desert but also feels like shale, like it could crack.... maybe that's how I'll feel when I'm old!!!!!! Find what I am looking for... some extra grey hair tomorrow will be added.

6.15, a few late added Inspections...convince Mark that we have to give the house the best shot so we will suffer these invasions... we are nearly there Marky...just a bit longer. I am so calm, weird...eye of the storm maybe.


---
October 28th
Run into Gracie and the gorgeous Bella, she stocks me up with some last minute orchards to freshen the house, she makes me take them all. I guilt and try not to snip them all, but she springs me and rides shot gun...old grannies just walk all over me, that's cool.

Check out some Freeplay Lifeline Radios on the web. If you buy one they donate a second one for free to needy kids in Africa.

www.multipoweredproducts.com

Check it out.

Sign onto Netspace for another year as my server, they are great.

Go to bed, say a prayer for the Auction tomorrow.


---
October 29th
Well the rain didn't happen, and today looks fine, well a bit grey but ok.

Rebekah, Rosemaree and Miss July all turn up to help. Rebekah is looking after the kids in the car (Cosmo and banshee)..... Rosemaree is playing Joan Ferguson in the Library and stopping cds and dvds going walk about, she'll be happy, Rosemaree and a mountain of books...= bliss, and Miss July is wandering about and will let us in the back security door 5 minutes before.

Head to market cafe with Marky, we are ok....feels very dreamy today. I think it will be fine. Mark is worried I can tell, I give him a run down on the evil part of Auctions, how in the middle it just stops and you freak out,that happens most times. We are lucky, our place is on one of the coolest streets in Melbourne and a minute walk to Chapel Street, a really popular shopping area for all the hip young things (: So no matter what it will fetch a good price.

Head on home, and some minor nerves creep in...some deep breathing, quick sex in the alley way (and yes I AM joking) and I am a bit calmer.... Miss July walks out the security gate and says it's ok.

The Auction starts, am upstairs with Rosemaree and Nic... all going ok... and suddenly the quiet patch. Marks face went so white...and for maybe 10 seconds I was worried. Find that calm spot and the Auction moves again... it finishes on the exact amount that I did all my finances on. So I am relieved.

The agents get our 60 days, so we instantly save $7000 on bridging money and even some extra dollars. Kalorama which was a dream to be mortgage free becomes exactly that. Very small tears are in my eyes, I think because my face hasn't moved a muscle in 30 minutes!!!!!!!! Shit we did it. I tell Tom the agent it was his lucky pink shirt that did it.

Head down the road with the gang and shout everyone lunch. We find out later on that only 3 places sold at Prahran and I think ours was the highest, we were lucky, the market is in a weird spot....hell it IS a great house and I hope the new owners love it as much as we have.

Rosemaree sneaks back later with some of her life saving soul food, just rounds off a great day. As time goes on I am learning which of my friends I truly do love and care about.

Kalorama here we come!


---
October 30th
Wake up and thankfully I didn't dream the Auction, I just make sure and check that a huge SOLD sticker is on the front. It is (Phew).

Well start packing, we drag out boxes...here comes the next major effort.

Breakfast at Daguerres and the regular cute boy says 'I see you sold your house, coffee's on me'. Nice.


---
October 31st
The pumpkins are lit, giving the huge tree's out front an eerie glow.... guess we are the only house on the street celebrating this night of nights.

I carve Steve Hill in small etching on the back of the largest Pumpkin, in honour of our Skyhook lead singer- Steve lost his battle with cancer this morning at 9.00. So two of the three lead singers are dead now.

We had only just got to know him, I'm sure the perverse side of him would love that he died on Halloween... him in his Skyhooks stage cape, all make up and glitter, almost part of some whacky Halloween parade. Rest in peace Steve, I'm glad we could give you that one final show.

Noel Crombie is in The Sun with the Enz costumes, no mention of the tour yet...it's not locked in so I guess he can't.

Return Biggin & Scotts sating Auction Today Flag...Miss July and myself wrapped each other up in it in front of the sign like Estate Agent Beauty Queens!!! Fun.


---
November 1st
Melbourne Cup Holiday, horses and people everywhere.

Head to office works with Mark to look at our new desks for the new office, damn fine but the staff were hopeless.

Mail little Belle in France her birthday present...this amazing book on Australian Desert Dogs..called Mongrel...great photos, she will love it.

Dinner with Jen and Ben and it was another feast, that Yeti cooked up a brilliant Lasagne and Jen's baked cheesecake... we left happy in all areas.

Just the best....xoxo


---
November 2nd
Spend the day doing nothing but office work and catch up, we spend the night packing. We both stare at the Library knowing just what a mammoth task it is. I start, one book at a time, 12 boxes later haven't made a dent.

It's the 2nd hottest November night on record for Melbourne, almost made the number one spot but a cool change hit about 4.00...I doubt anyone slept. I ended up reading the night away, hey gotta start on those books before they are packed in boxes.

See our wonderful bank people, they are so excited for us, banks get a bad rap but our local have been really cool. Tim Finn emails us a huge congratulations which was nice.

Oh Bec didn't turn up for our afternoon with the Dandy Warhols, I did get changed, black or black... it was pretty hot and revolting outside so kind of relieved.


---
November 3rd
Win $30.10 on lotto, the Gods are smiling.

Call the travel agents for NZ, am going to use the present that the Finn Bros gave us last Christmas, return tickets to NZ, call in quickly to see Bics 2 fanclub private shows at the Herald Theatre and hopefully get to take the Finns to lunch. Will be nice to see everyone.

Ben from the moving company turns up and gives us a quote, we give him the ok for the main Greville street move... nice guy, probably thought I was a freak, but what the hell. He assures me we will get 3 movers and won't have to lift a thing....over the moon. All the art is wrapped professionally, and the carved Buddha's in special travel boxes... just don't want any ears or crowns breaking off....they seem incredibly professional. We are happy.

Called into JB HI FI today and was amazed at how many people in line were buying 'She Will Have Her Way (The songs of Tim & Neil Finn), nearly every person had it. It has done so well here, EMI tell me it will hit Platinum in 2 weeks.


---
November 4th
We get some stuff together for the very last Record Fair. Will be nice to see so many people, it is a long day so some small relief as well that this is the last one. A part of me will miss it, mostly chatting to people but the Fairs seem to becoming more 'Collectables' and Less music related which is sad. It irks me when I see beany babies next to rare Lps and CDs.

Head into the city, guess I won't be doing this that often, so I enjoy walking through the small hidden shops in the alleys and arcades.

I stand back and admire the Moroccan building...


---
November 5th
Really like the Bob Dylan-No Direction Home DVD...Martin Scorsese documentary is great. Good l' Dylan.

Full page article on the death of Skyhooks lead singer Steve in todays Sun, great that our mate Nui did this for him.

We are cleaning out the office drawers and find a sheet of those early Apple computer stickers, the one's that are always sold on Ebay. Think I'll put one on my car.

The rain starts at last, and it gushes down. Outside and it feels fantastic.

Sleep well tonight.


---
November 6th
We are up early and heading off to Camberwell for the very last CD Fair. Lots of familiar faces lining up outside, some new, some old. Some presents, cake, magazine and positive vibes. Every single person asking 'how's the packing going' , funny.

Noel was at the Arts Museum yesterday and told some Enz fans the Tour is on in March for Australia, I find out when I get home that it's not, it's more likely to be late May, but they are still working on the dates.... we'll let everyone know. So if you are flying in, don't book any tickets for March.

At 3.30 we pack up and head home, wave goodbye to Camberwell for the very last time.

Guess over the next few weeks we'll be waving goodbye to a few things, it's all a bit like that.

Start work on a special fanclub warm up show before Homebake in Sydney. All a bit rushed but we will make it happen.

Take care and next update will be from Kalorama, high in the lush hills of the Dandenongs.

Peace!

PG

P.S. with the office being packed up, we are unable to check our Emails for a week or two, so unless it's really important, just keep clear of Emailing for a short time-thanks.

---
If there are any problems with this site, please contact webmaster@aswas.com.