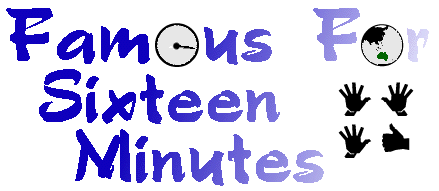 The Life and Times of Peter Green
Archive: 26 July - 7 August 2005
---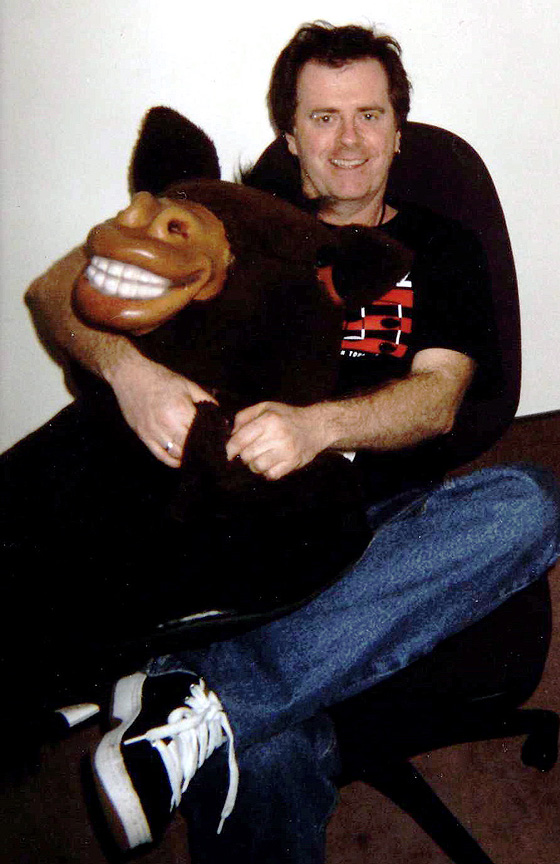 'A Horse is a Horse of course, of course but no one can talk to a horse of course.....unless the horse.....is a Gryphon!'
New Zealand Finn Tour August 2005


---
July 26th
Finn Brothers- Hamer Hall Melbourne Show #2

Great to be in my own bed, sleep well and wake up at a reasonable hour. Most people find going home mid-tour to be a bad thing, as it interrupts the flow and you pine for your own bed and abode when you leave it again. It's kind of like saying goodbye twice. I can understand that, it's hard going away from your loved ones, though a huge part of touring is simply because it's a job and you are making a wage to support them too. We are the travelling vacuum cleaner sales men of yesteryear, reincarnated as the travelling rock show.

Pack my passport and all the other stuff for NZ, my bag is not heavy, I'm good at packing- squashing it all into it's confined space. Banshee and Cosmo try to sneak into my suitcase, a white rabbit and a large tabby cat may well show up at customs!!! Sorry guys you are staying at home with Dad (Mark).

Gig was fun tonight, Noel Crombie joining the Finns on drums- Dirty Creature & Bold as Brass. It was only meant to be Dirty Creature but Neil went for it, calling that Crombie back again. Happy about that, as Bold As Brass was really, really good. Standing side stage with Noel and we are all encouraging him to do it, he rallied to the cause. Noel is God what can I say.

James has a rough night and at the 11th hour can't do the horse suit- so Mercury Rev's other James (Tour manager) takes his place. The Horse really prances tonight. A fresh new James in the horses arse!

See John and his son downstairs, they bought Tim's old house which was Periscope studios, and restored it to it's Deco charm. Loads of Frenz here tonight, hundreds of them, what was meant to be a 2 minute walk to the foyer box office for our tour manager took 1.5 hours!!!!! Good to see Laura with her daughter Stella at the Melbourne show, Stella's first concert experience, we should be honoured that it was a Finn show- another generation coming through. All good.

Leaving afterwards and the biggest crowd...ever at the Stage Door. God I love Melbourne, we know it's the Finns real home *Grin*. Am given a lovely bottle of wine and the Frenz signed the box...Ally, Tilly, Annie, Natalie, Reanne, Brad, Alana and more..thanks for the Cabernet Sauvignon..a fine drop from the Peachtree Estate at Margaret River. Intense Aroma's from the berry fruits and white peppermint...fine powdery tannins. (Gulp!). We are lucky as so few of the Finn fanz are nutters, always happy to stay and chat to these people who brave the Melbourne weather, even after a long day. My taxi arrives and I head home. The Frenz still brave the cold waiting for Neil.


---
July 27th
Happy Birthday to the best friend in the world! It sucks that I am away.

Travel day

Melbourne-Christchurch-Dunedin.

Up at 5.00 in the morning and have some toast and taxi into the band's Melbourne Hotel. It is dark, cold, streets are empty. Travelling with the crew today as the Finns are heading home first. A bus takes us to the airport.

On the 9.00 Air NZ flight (NZ192). I don't like flying Air NZ, they seem to loose bags and have flights cancelled a lot- but we will be in NZ so have to get use to it. I keep feeling like the airline is struggling to survive.

Very blurry those 2 flights, no idea what I did, did I sleep, read?

Anyway we arrive Dunedin, our 2nd plane has propellers and I sit right next to them. As Dee our wonderful tour manager points out- if they came off the flight speed would mean they would miss us and probably decapitate John Walsh who is sitting behind me.

We are met at the airport by Helen and Brent Eccles, our promoters, and parents of Betchadupa's Matt Eccles. We have known them for ages, so it's a reunited family that stands in the foyer of the Southern Cross Hotel.

A few complaints from the crew, but they need to remember this is Dunedin, the Hotel will always be limited. I'm fine, my bed is comfy, the room is clean and the staff are extra nice. I think a few people have been a bit spoilt. The other Peter G is on the tour our Production manager, so every so often when someone asks for Peter we both say 'Yes'.

Head across the road for the production meeting at Dicey O'Reileys Irish Pub. Which gets the high approval rating from Dee our Irish Tour manager.

Helen disappointed as the much talked about 'Chocolate Beer of Dunedin' is not at this Pub. The food is good, great pasta- I head into the kitchen to compliment the new chef, we were her first guinea pigs. Thanks Andy for shouting me dinner.

Sleep well, and accidentally flip over to the Porn channel. Really it was accident, no one ever believes me!!! NZ R Rated 18+ Porn is really XXX elsewhere (well except Germany which seems to be the worlds most full on Porn!). My last siting on TV was a Porn actress with a blow up sheep...well after all this is NZ. Good night.


---
July 28th
Finn Brothers Dunedin Town Hall.

Decide to walk to the Venue as I always enjoy a stroll through Dunedin. Head to Net cafe and clear some Emails and have some brunch. The guy tries (and fails) to rip me off $5, try it with the tourist bud not me.

Tonight Helen Eccles joins me in the suit, she does it well and we are 'linked' in all things horse. Neil says 'No Prancing Tonight', Tim says 'we want a sad horse'. They get it!

We psych up- sad horse, no hay, no oats, no love, glue factory, Margaret Thatcher as PM, no friends, no pay, no horsing around....we are ready, we are sad.

We did well, very well. That suit is funny, it's hot, dark, compressed, with the only view a small square, half the size of what an inmate in prison would have...the arse end has to surrender to the head and just follow, so total trust. Helen gets it and we both end up on the floor after we do 'our bit' laughing. The one weird thing is that for the next hour you feel like your horse feet are still attached so you walk oddly. It's kind of like the two brothers joined together to make one animal....

Tim Smith grabs the horse head onstage and plays bass during 'Part of Me' with the head on. Very cool. A person out front asks me why we used a Giraffe outfit....guess they meant Tim S.

The 2nd Encore changes tonight, was meant to be Weather/Dirty Creature/ Better be Home and became- I See Red/Better be home/Weather.

Superb show, one of the best I have ever seen them do. Good to see so many new club members, or one's I haven't met before at the show. I decide to walk back to the Hotel, nice chilly night, some exercise, and watch the Dunedin students at the cafe's and clubs- such a funny little town, I like the place.


---
July 29th
Christchurch Town Hall

Room service breakfast, make some Green Tea and watch CNN. Nice travelling with the band, we get the extra 2+ hours in the morning, very civilized.

Dee slips our day sheets under the door, always a good way to start the day with a chuckle. They are very funny, little comments and always a twist.

Neil is saving them. I can imagine when we are all old and grey (ok Tim is grey now) and when we start departing to the next world, that at Dee's funeral we will all read one of his day sheets aloud.

Sound check is at 9.00, an old Frenz member Jude is at sound check today. It's a funny sound check, they mostly do versions of 'Locked Out'... that song will stick in our heads today. Locked out ten times.

Tim tells us that the horse must be 'very Fellini' tonight... we change our sadness to slower almost death like trot, beyond sad, Fellini sad. He says it was the best horse...ever and Tim watches us every night. I expected to see a score card from him.

Show was very good but I think Dunedin was better. Encore again it changes to 'Luckiest man Alive", a Jam and 'I Got You'. Chat to Sam Neil, does he need a horse in the next movie? We can do you a special rate Sam.

Room service is White Chocolate and Passion fruit Mousse served with Pistachio and dried fruit salsa. It is hard on the road. Hard on our waistlines...back to swimming to balance it out.


---
July 30th
Wellington St James #1

It's raining at Wellington which I like. Jump in Neil's van and we head to the Hotel. Neil is up for an egging of the other van, but no eggs so he uses my water bottle, but we know that only eggs will do. I offer Paul Stacey who is sitting next to me, $5.00 to 'moon' the other van...he goes for it, a hair Stacey Bum squashes into the back window. The joy of touring, and yep Paul S. I still owe you $5.00. Our driver Anne just grins, she has seen it all before (well not Mr Staceys bum but probably many moonings). I pity Paul R. our other driver in the Van behind he cops it all! Neil shakes his head. I want to encourage my mooning on tours.

Catch up with Simon, Koji, Josh, Rene and Susanne at the show for Soundcheck. One person doesn't show up and they didn't contact me which is damn well rude, as we could of given their spot to another fan. I hate that.

Sneak the horse costume out to the front of the St James and pose for some photos, a few people throw change. I head back in $2.65 richer.

Show is good tonight, Marie Finn winning my 'Dancing Queen' of the tour award. The Finns play Dancing Queen by ABBA in honour of this. A fine version of Pineapple Head tonight.

One of my on tour jobs is to help Dee set up the off-stage table, basically it is a small area that has drinks set list etc and saves everyone running back to the band room,before the first encore. We hold our maglight torches high. I am the silent, deaf, statue of Liberty. Always an interesting area as you get the guys reactions as they run offstage and cluster together.

After-show get together tonight, upstairs. It's most of the Lord of the Rings crew, Peter Jackson and one of our favourite people Mr Jack Black. All the King Kong people.

Am sitting side stage on a road case and Jack Black sits in the spot next to me, I offer him some water. I am so lame, I still get excited over celebs, especially fun one's like Jack. He's cool.

The Green Room upstairs has alcohol on a table, so I take over and open Peters Bar (again). I like the idea that people can be served. Ask the boss about the food and snacks in our band room and raid it, bringing it upstairs for the guests. An important script writer is attending and he tells me he is writing a script in his head as we speak. I ask him if it is about a young man stuck in a horse suit with a broken zipper...he likes it! I could recommend someone....

Mr Black makes an extra effort to say goodbye, and I locate actor Adrianne Brody's lost jacket, much to his delight.

Do the bar for 2 hours, and walk back to the Hotel with JW. Call Mark which is what I do almost every night. His calls get me through another day.


---
July 31st
Wellington St James #2

Popped a pill last night and had some sort of sleep. My usual lack of sleep on the road, so got to take one every so often. Go for a walk down Cuba Street and have breakfast at Cordoba cafe, which is my favourite breakfast place in Wellington.

Head to Abstract Designs (125 Cuba Mall) to buy some gifts for my sister.

Back at the Hotel and the Yeti calls, so we head out, I surrender and he gets his Japanese food hit... I drink loads of Green tea. I give in too easy
*grin*

Catch up with Josh, Koji, Suzanne and Rene. Have an idea that I am hoping will be a treat for them... the horse is making an appearance in the Balcony tonight (instead of onstage) so am asking Rene if she wants to be in the suit...and the other 3 can help.

She put together the most remarkable tour souvenir (Finns-Europe) these beautiful books and we all got one. We were all impressed so want to spoil these guys a bit.

So all 5 of us are in the balcony, of course there is no light...so we look like some strange cult lit by stage torches. Rehearse the horse suit with Rene, take some snaps of the 4 with the horse head on. We just hang out, and have fun, far too much laughter.

The spot light hits the balcony, all 4 Finn Frenz have a job to do and we are a fine oiled machine...curtains unclipped, Horse moves forward... thankfully not too far so the front end (ME) does not plummet over the balcony. Koji and Josh work the curtains and torch. Suzanne clips the curtains.

At first we hear some loud giggles and then the crowd applauds..the horse kind of bows and does a small semi circle exit- Rene shaking the horse butt. The audience gets louder. We stole the show..well to us we did.

What a team....

Back in the Production office and Adrianne Brody has a chat with Dee and myself. He enjoys the show...which doesn't detour much from the set.

Jump in the car with Tim and Marie and back at the hotel. Soak in a tub and my horse feet feel better. So many stairs on this tour, like doing Step Aerobics 50 times a day.

Check out the charts and Michael Jackson's latest album 'The Essential Michael Jackson' limped into the USA chart at #128 selling a massive 8000 copies. The 'Dukes of Hazards' Movie soundtrack beat it *grin*. Karma.


---
August 1st
Day Off-Travel Day-Wellington-Auckland

So much for our day off, Air NZ cancels flights, and I end up staying at Wellington airport for several more hours. I'm not a Air NZ freaky Flyer but Neil and the guys are in the Club so I just invade and stay their till my flight finally departs. The day never seemed to end....Auckland finally.

I get full use out of Air NZs freaky flyer photo copier... do all my tour copying.

Tim Finn Swims...every day. He is dedicated and some of it rubs off, I have started swimming again...every second day but it is all good. I love the pool on top of the hotel. It's open air, warm and salt water and no people.

OK it is surrounded by office blocks. Last time here I stripped down to my red speedo's and serious office woman perving went on, this time it's black speedo's under my board shorts and office men perving. Oh well as long as SOMEONE is perving I must be doing something right *GRIN*.

Have a chat to Bic, which was nice, hopefully she will make a show and we can catch up. Really excited that they start recording soon, Neil Finn playing piano on the new songs. Album #3 could be the one to make her huge.

Andy from our crew has his girlfriend Ally in town, and I am stoked. Met her on the first USA tour and she is fun, will be nice to add her humour to the last few days of the Finn dates. I decide not to invade their space, some time together is probably what they need. Plus can't fit three in those tour beds.

I head to Kebabs on Queen, walking down the hill through the mists of rain falling on Auckland. I like it, salty rain blowing in from the sea (or over flow from the pool on the roof?). Auckland smells good, but am homesick. The 2 luxury Flake bars only slightly help. A bit anti social tonight, just the odd old Wicca friend. Early night for me.


---
August 2nd
Hamilton -Founders Theatre

Drive to Hamilton with Dee, Tim Smith and Neil Finn.

Nice drive, lush green pastures, baby lams (Mint Sauce Dee?), seeing the spot where the Finn Bros album cover was taken, and Neil's memories of the Black Cat Cafe from his days of youth.

Despite what members of the crew have said, we have played Founders Theatre numerous times, but all way before they joined. I am showing my age.

The Venue feels spooky and dark tonight, several people have commented, the lead singer of the special guests on tour (Phoenix Foundation) mentioning it when he came offstage.

Happy to see Richard Finn and Caroline Finn in the dining room backstage. Give Richard a hug, such a lovely man and still going strong. So much like my grandad and likes the odd Whiskey at 5.00 too.

Walk Richard and Caroline to their seats, all part of what I do. It's cold outside and Richard has Caroline 'power walking', I have tears in my eyes as they are so funny- what a family.

Have a dance with Ally out front, the Encore change around again tonight. Irish Heartbeat, 4 Seasons and I Got You in Encore #1, I See Red, Wild Thing (which I loved) and Don't Dream in Encore #2....All of the Colours being dropped. Tim going for it..breaking a few mike stands in the process.

Finally locate a shower room for Tim afterwards, and have to let various Finn clan in through security doors whilst he is showering away.

Once more raid the band room and 'pass 'em around Pete' from Neil as I look after the family and friends at the after show gathering. I can see in Neil's eyes that he is counting down the days remaining and going for it, living each moment.

Back in the car with Tim Finn, Dee and Ally. Tim firing some shots about the smell of cig.smoke...and Ally and Dee both hiding it by chewing gum, hand cream and my deodorant *GRIN*. I can't look at Ally as we are both like naughty children in the back seat and you know those moments where you are on the verge of laughing beyond control....of course the giant billboard about Men having Big Balls really pushed us over the edge.

Ally was in the horse suit tonight with me, just gotta do it... and easy romp as the stage behind the drums was a wide space. She was great and Andy wanted to take that suit back to the hotel (Kinky) something about his girlfriend in those furry horse pants!!!!!!!

Loads of fog on the road, and fields full of rabbits. Drop Tim off and home to bed.


---
August 3rd
Auckland Civic Centre #1

My friend gave me a list of the shops that sell her Manaia silver pendants. A Manaia is a guardian pendant, carries a supernatural powers and is a protection and looks pretty funky.

Have my morning swim, move up my laps by another four..it almost kills me.

Head to the Patisserie on Albert as they have fresh rolls and good coffee.

Some coffee later with Suzanne and Rene, am given an incredible present a new blood red Maglite stage torch, and what's more it's etched with Gryph on it. My stage torch of 20 years died at Hamilton (those damn ghosts). This red Maglite is incredible so solid, and I will always use it. Thanks... your timing was perfect. I lamely shout them coffee, but they know I'm stoked.

Catch up with Robert Gillies at the show, he had a fun time at the ARIAs and wanted to thank me, what a lovely guy.

Am in the high balcony with the horse suit, finally finding a way to make the horse wave to the crowd. I get the call, the Finns want to do the suit tonight, so I have to sneak the damn suit all the way down. At least I had 10 minutes to spare, such a climb and run though. Help the guys get changed and I love them in the suit. Neil's 'No Prancing' rule thrown out the window as they super prance...Helen and myself joke about the No Prancing..they were great really funny. Tonight's stage set went with no changes.

The lovely girl from Brussels preparing our food, puts aside desert for me and brings it out half way through the set. See her at Tabac and she is an artist, have a chat for awhile, she's a sweetie.

I have one drink, others one hundred, many sore heads tomorrow eh Mr Shapiro all that funky dancing to Bob Marley....Go Man!


---
August 4th
Auckland #2

Breakfast at the Patisserie again. The last show (except for the Homebake festival) but last show with this band. It's consumed such a large part of our lives, and it feels really good.

The sound-check today consists of Ticket to Ride and Southern Man covers.

Sit with Sharon and Jude Finn in the band room. I find Jude and her son outside, asking directions and usher them backstage. All Finns welcome. Sharon shows me some of her new creations and they are amazing- such fine work.

The main set tonight, stays pretty much on track. The Finns enter the stage area with the horse suit draped over their arms. They have a plan...

The only change is a made up piece around the Piano which I will call 'Song for E Minor' the Finns basically giving it away onstage to anyone who can use it.....

The encores change every 5 seconds. We are all asked to hand in some requests, I hand in 4, some realistic, some not- but Kiss 'Rock and Roll All Night' probably wasn't...I See Red (Slow Version) was one of mine and they play that and it goes off.....even a segment of 'Betty' is played.

I'm in the production office when they start dragging up 2 audience members for the Horse Suit, I know I will be needed as the suit is insane all those weird straps. So make it to stage level 2 just in time. Tim calls me on stage.

I have put aside the other spare sections of the suit...the head will be Deirdre Roberts, the Rear End Mike Knowles. Remove shoes and get them into horse mode..I won't look at the crowd, I won't look at the crowd, I won't look at the crowd...(screams) I DID look at the crowd...instant Gryphon stage fright...I go back to the job at hand..I won't look at the crowd....

The horse can not see well, I tried to guide it as equipment is everywhere... eventually we 'let it run free' as Tim calls ... I bolt off stage and the horse runs after me! Hysterical... I turn it around and the horse goes for it- magical the Horse IS the star...and by the powers of the Goddess NOTHING gets broken including Mike & Deirdre's bones.

I get them offstage, strip them of the suit and find a spot for them side stage, they drink several bottles of water...this is real reality TV Finn style.

Highlights of the Encore- Gary Glitters 'Rock & Roll' and a fine version of 'Time for a change'. I get Marky B to drop 2 floating plastic eyeballs into drummer Jeremy Stacey's red wine glass... Jeremy thankfully doesn't choke and has a huge chuckle and shows Tim Smith.

The set finishes with Better be Home Soon. A good way to bow out.

We go into pack up mode, and walk back to the hotel with Ben. We see a homeless man trying to stay warm against Auckland's cold chill and hand over all our spare change, good call Benny. Hell we are so lucky.

Toasted sandwiches are the go and the hotel makes my favourite icecream and doesn't charge me. Better be home soon, I will be.


---
August 5th
Auckland - Melbourne.

I wake up early, shoulders ache, too much swimming. Poppy drops in with some work, and I head off for breakfast.

Find a wonderful book under my door called ' One Horse..waiting for me' by Patricia Mullins. Andy and Ally added PG Horse photos and comments, a great souvenir guys. Thank you.

Catch up with everyone and say Good bye... it's sad, but good to finish the project. The tour of Oz and NZ were some of the happiest times I've had with these guys. Not only the band but the fans too, without sounding sucky the Finns have the best fans, some of the nicest people I've met, and after all this time it's good to see that the link is still strong.

Head off to the airport with Ben and Marky B, and Ben takes over the role of tour manager.... I will be good and won't bait him on the diary site- you know I was right Yeti *GRIN*.

Seemed like a long flight, have a chat to my mate and eventually we land.

Taxi home and so good to see Marky and the creatures. Dinner at Windsor and sleep in my own bed. A long day.


---
August 6th
Up fairly early.

Read the paper and Al Qaeda has big threats , these arseholes sure like the scare people.

The auction is on at one of the houses in our block, it goes for $965,000 pretty close to what I expected. So our house has doubled in price since we bought it 7 years ago. Amazing. The bidding started at $800,000!!! For 2 lads from Wollongong it's a lot of money. Start catching up on work, will take me 2 weeks to get through the backlog.

Call up a few people for dinner tomorrow night, a lot of people have the Flu, and sound horrible. I have my airline cough.

Let Banshee out in the backyard, the first time she has had total freedom to escape..and she doesn't. She is in and out through the security doors for four hours. Am hoping more freedom settles her down a bit.

Head to the supermarket and buy 2 bunches of Daffodils as part of cancer week. $1 of every bunch goes to the Cancer Council of Australia. A good thing to support, so remember to buy some, Cancer will probably infect many of the readers of this diary..it could be you.

A young lady in front of me was buying her food, and her debit card wouldn't work, kept being rejected and refused. The others in line were getting nasty making noises. This young woman was so red faced and had tears in her eyes.

She said she'd try an ATM, and it wasn't a lot of money. I felt so sad for her and a bit pissed off at how cold the others were. So I offered to put it on my Amex card- to hide her embarrassment I said 'I had a good day' and not to worry about it, probably just a technical hitch'. We both knew she didn't have the funds but she was already close to tears. So I paid for this strangers food, and she said thank you and started to cry, which made me go red faced. I escaped asap. We all gave so much money to the Tsunami victims and other areas, it shouldn't be too hard to help someone in our own town, instead of impatiently paying out on them. When I first came to Melbourne we were so poor, we'd steal milk. It felt ok doing this, I just hope my good intentions didn't make her feel worse.

Mark rolled his eyes, like I was a big softy, maybe I am, but I'd prefer to be kind then mean spirited like some people can be. Maybe the real reason we are here on Earth is how we live our life....

Start watch Rob Lowe's version of Salem's Lot... takes awhile to get into it! Rob still looks like Rob, he was the Brad Pitt of the Eighties!


---
August 7th
Raining outside so we let Cosmo in for the day..leave the door open for Banshee and she had a wander outside in the rain but wants in today.

Almost forgot that we are going to be in town for the Camberwell Collectors Fair on August 14th at Camberwell Town Hall.

The club table will be in the Foyer where we are always located. Be good to see some new faces as well. Loads of fun Finn/Enz/Crowdies stuff, a chance for us to clean up the office.

It's at Camberwell Civic centre-340 Camberwell Road ,Camberwell.

9.30 am doors open. See you at the Fair.

Dinner tonight with some of the gang, those who don't have the flu.

That's all from us.... nice to put down all those tour memories on the diary while they are still fresh in my head.

Take care and be kind to your fellow man and woman. (and horse).

Gryph.

---
If there are any problems with this site, please contact webmaster@aswas.com.