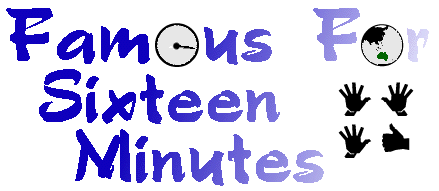 The Life and Times of Peter Green
Archive: * - * 2005
---
August 8th
It always takes a week to get back into the swing of things when you come home from a tour. It's not like coming home from a holiday, it's more around structure and day to day stuff- no sound-checks, or meet and greets, or checking on band rooms and leaving the venue hours after the public have gone, empty hotel rooms with the room service guy being the last face of the night.

I still have this flu bug, which seems to be getting worse. I am hoping it isn't the same bug that has hit Australia and half of Melbourne has it.

Head into the city to do a favour for the Finns, takes awhile but always happy to do anything to help those guys. I take a book as it takes several hours to complete my mission.

Home by the afternoon and my temperature is starting to run very high and despite the house being all snug and warm, I'm shivering like I'm wearing shorts in Banff.

Finally unpack Paulo's boogie board out of the car, as the 4WD was starting to smell like the ocean.


---
August 9th
We had some orders of 'Wings off Flies' that came in today, a run on them. It happens from time to time, suddenly a dozen people around the globe order it at the same time.

Send in one of my tour Invoices for Australia and Email the one for New Zealand. I forget that I get paid for this fun job! Always the last to put my wage Invoices in.

We have decided to do the Camberwell Record Fair, so do a small local mail out for that. Always fun, though having the Flu at the fair won't make it the most enjoyable day. Apologies now to anyone that I given this too.

Come home to a fun parcel from Rhett and Heather, a major Serenity collection of fun stuff. I especially loved the JOSS IS BOSS badge *grin*...and we all know he is. They didn't include an Email address so will have to send them a thank you letter. I love parcels like this- just keeps me happy for ages.

I know they have official and fan created goodies celebrating Firefly, Serenity and all things Joss...the website is: http://poplollies.com/browncoats

Will have to check this out in detail, but if you 2 are reading this THANK YOU!!! very cool.


---
August 10th
It feels very cold outside as I head to clear the mail. It must be snowing somewhere close, Brrrrr. Start to shiver at breakfast, so call in and make an appointment with Dr Beng. Was lucky got one at 1.00.

He confirms that I have the evil Flu bug, and I'm on Alphamox 500 tablets.

Ok here is my conspiracy theory. As I left NZ they secretly spray me with the Flu bug as I exit immigration. My Doctor prescribes me Alphamox 500...and it's made in New Zealand. So NZ makes oddles of drug money... after infecting me at the airport.

Wow 4 tablets a day, quite a dose. I'm also told to have a week in bed, like boring, that won't happen.

The evening News shows that it has been snowing in the outer Melbourne suburbs. If I wasn't feeling like cr@p I'd head to Beenami in the hope of getting the 'snow' shot. Explains why it's so cold.


---
August 11th
Apparently it's still snowing in the suburbs and hills. I bet Nigel Griggs and Igor the goat are freezing up in Emerald.

We put Banshee outside, her first day to go solo..and she disappears for four hours. Mark looks panicked but I know she will return at meal time, and she does. Mark confides that he did walk down the alley ways looking for her. We both know she was just messing with us....

Ben Lee's album hits Platinum and deservedly so. I notice he is playing the Myer Music Bowl show with Missy Higgins. Depending on the weather it should be a good night.


---
August 12th
Pay my superanuation today so when I am an old man I will have some nest egg for the Gryphon.

The Aphamox is working well, about 80% recovered.

Spend the day boxing stock for the Fair, and answering Emails. The Emails I did in bed as I still have moments like I feel crappy.

A new report just came in that the percentage of woman dying from lung cancer around smoking, has climbed again and is about to overtake breast cancer as the number one killer. Oddly enough it has slightly dropped in men. If you smoke you are a dope, why would you bother.

Send the badge company a cheque for the fun Split Enz ExtravagENZa album cover badges and fridge magnets. Such a cool little badge, I like fun stuff like this. They are square shape like an album cover- kitsch seventies retro style badges.


---
August 13th
Try to activate my Myers Source card which was meant to swap over from their old card. It is a total pain and the Myer person was a shit, so incredibly rude. So in the end I just said I wanted to cancel the whole card. I thought about it while this guy was being a dick, and it's 'hey I'm paying your wage from the interest and even shopping at Myers...and I'm not taking this rude shit'. So yep cancelled it. He says 'what do you mean' and I say exactly what I said...you can stick your card where the sun doesn't shine.

So the card manager and some other person calls and apologizes and kisses butt and says if I want 24 hours to think about it- no way Jose. The card is dead, I am paying it off on Monday - goodbye Myers.

On the evening news it was announced that Myers may well be selling their iconic Melbourne main store and certain parts of Myer are not making money.

Karma!!!! All good for me one less credit card to worry about.


---
August 14th
Wake up before the alarm and get ready for the Camberwell Fair. We are worried about Cosmo as he seems to be sitting at some strange angle and off his food. So we leave home hoping he will still be ok when we get back.

A lot of new faces and many long term Frenz today, and some good bargains to be had. I think the Record Fair side of things is a dying beast- the Camberwell Fair is now a Collectors Fair and apart from our gorgeous table the other stall holders are a mixed variety. Greg Skyhook and the lovely Gabrielle turn up and Macca spends some time looking for Ike & Tina Turners RHODE ISLAND RED album. he doesn't find it.

We depart by 3.30, really need to see Cosmo and make sure he is ok. He is still the same, so it's the vet for him on Tuesday.


---
August 15th
Think I heard the new Rolling Stones single at breakfast today, too much talking and banging of knives and forks so not sure, sounded Stones-ish.

We watch 'Travelling Light' which was a SVS telemovie, made in Australia and fantastic.

Get a great Email from Tim, thanking me for being on the road, and all other good stuff. One of those Emails that makes you feel all good, all day.

Water the balcony plants which have survived the big chill of the last week, even some small yellow flowers are opening up.


---
August 16th
It's been 19 years since my Dad died, I was going to write that it has gone fast but it hasn't really. I know my sister who is 11 years younger then me missed out on so much by not having a Dad and her one and only brother is in another city and state. I guess we all get through death somehow.

We take Cosmo to the Vet, and he could have several things, one is genetic , the other could be a major inner ear infection. In the end he gets three shots and yours truly has to give him 2 shots of medicine morning and night.

I'm hoping it's inner ear, that would explain his off balance. Poor thing, rabbits are such innocents and it's hard to know what's wrong. We like this bundle of fluff so much that whatever it takes we will do to get him back, healthy on all four feet.

Spend the afternoon hand feeding him just to build up his strength. He seems to love fresh grass still, so out I go sneaking into peoples yard stealing their lawns.

Get a funny postcard from Anna O in Ontario Canada, added a smile to a rather serious day- thanks Anna.


---
August 17th
We were going to go and see Ron Peno (Died Pretty) and Kim Salmon perform as The Darling Downs. It's at the Northcote Social Club, it is also their album launch for 'How can I forget this heart of mine'. Independent release.

Marks Mum is in hospital, so we decide to stay by the phone, one of those weeks, but we will get through it.

Pay a rather large electricity bill, realise it's because they forgot to check our meter last time, so it's for 90 days use. Still less then a dollar a day. The solar doesn't create as much energy in Winter, still some but not like Summer.

Call Noel and have a chat, remind him that it's Nigel Griggs birthday tomorrow, I mention it to a few of the Enz guys in case they have forgotten.


---
August 18th
Happy Birthday Nigel Griggs.

Go out shopping and buy some presents for Rosemaree. Some super soft bed socks and a book from Hares & Hyenas book store. Also a few scratchy instant win tickets. Hey you never know.....she'll probably just win $3 like we always do.

I call in and see Warwick at Greville Records and treat myself the Darling Downs CD. I knew Greville would have copies of it- great that they support local releases still.

Our Enz badges and fridge magnets arrive. Call into Liberation and give them some for promotion. I have a few special double Enz street posters that we pick up, which will make nice contest prizes later on. Will be good seeing the Enz on Poster walls around Sydney and Melbourne- I'm sure the reformation rumours are not too far away.

Head out in the rain and pick some more grass for the rabbit, I'm sure this hasn't helped my remaining cough.


---
August 19th
Fave Album: 'How can I forget this heart of mine' (Darling Downs).

Fave Book: The Dragon Queen (Tales of Guinevere) Alice Borchardt

Fave Food: Drumstick Ice creams

Fave Playstation 2 Game- Fantastic Four. (Flame on!)

Fave Accessory : thick chunky watch bands and Joss Is Boss badge(pin).

Creep of the Month: No one... this week. Add your own.

Fave Mystery- Whatever happened to Porn Star Bambi Woods. (Debbie Does Dallas).

Fave Hobby: sleep


---
August 20th
Happy Birthday Rosemaree

Was nice to get together with a few of the gang for Rosemaree's 21st birthday tonight. Goldmember, Bec, Fran, Tania, etc.

Tania, Rebekah and Rosemaree head back to our place for a cuppa and we throw everyone out at midnight.

We spent a big part of the day looking after young Genivieve while her Mum and Aunt packed up their other house. She's a great kid, loves animals. Mark took her for a walk to the hot bread shot, major cinnamon bun addiction.

We all watched the wildlife channel, and one doco was on the Mating of the Blue Whale.....'what is that' she says... ummm it was a case of either ask your Mum or lie... I lied..Ummm I think that's the whale's tongue!

Not sure if she believed me but was I really going to have a discussion with a 7 year old about the Blue Whales monstrous dick- argh no way....a small lie was an easy escape (Phew).


---
August 21st
Didn't sleep well, a coffee and diet coke, what an idiot.

I decided last night it was time to visit Paulo at Blackwood, as it's nearing 5 month since he died. Have no idea if a headstone has gone up yet, or maybe they are waiting for all the Estate stuff to be worked out.

It's a similar day to the funeral, storm clouds and some sun. Lock in the Navman and the car takes us to Blackwood. As we arrive the Stones 'Can't always get what you want' is playing..I feel like its The Big Chill re-make.

We are the only ones at the cemetery, feels very different to last time when those that Paul loved the most were paying our respects and falling apart inside.

As we walked in the gates, a squadron of white cockatoo's flew over, noisy as always- 'look Paul has some mates' I say.

We find the grave, still no gravestone or anything, just the soil mounted up with dead flowers, some cards, empty champagne bottle and glass and other oddities. I clean it up a bit, hopefully the grave will get it's headstone soon, it felt sad with just the mound.

I picked some flowers at home and we put them on the grave, it's the only time I got teary, knowing his body was just under the earth. Still got to think good things that we do move on, and it's just the empty vehicle that we leave behind. We walk around the cemetery trying to find the rest of the Hester clan. If you go to the back near the tree's you will find some of the japanese and chinese gold workers mounds. Interesting cemetery.

I say a few things to Paul, and we head off. As we near the gate a lone giant cockatoo flies over again, surely it's not the same one that was at the funeral- he lets out a terrific squawk and we wave at him. So majestic I'm starting to believe in the Buddhist side of reincarnation after these 2 visits by the Cocky!

We head down to the general store and have lunch, sit next to the open fire and Mark and myself chat about Paul. I wonder to myself just how many of the others have made the effort over the last 5 months to even come to Blackwood.

Drive to the oval and Mark feeds a cow that has taken a liking to him. It's huge grey tongue gives us a pash.

Head back to the city, not sure how I felt about the visit to Blackwood today, I know that if a headstone doesn't go up soon a mystery boulder might appear with a plaque on it... there should be something- it just looks like no one cares. Next week is 5 months, most of my Hessie stuff I've dealt with, I think I just needed to say hello today, but it left me feeling melancholy and a bit blue.

Sleep well old friend or if the Buddhist are right- safe flight!

Gryph.

---
If there are any problems with this site, please contact webmaster@aswas.com.