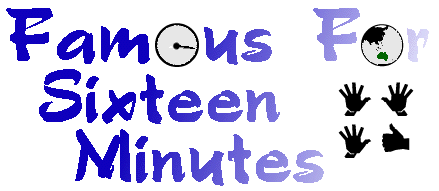 The Life and Times of Peter Green
Archive: 10 January - 22 January 2006
---
January 10th
Head to the Verandah for breakfast. Opening our mail and there is a lot of it today, when in walks a familiar face. Joy the owner looks at me and I discretely nod. It's Queensland Premier Mr Beatie and his wife. I think he has a few weeks off, see Kalorama is the holiday destination of the elite!!!

I make a not so subtle comment to Mark that if Victorian Liberal leader Doyle dropped in I'd probably find it hard to stomach my food. The lady 2 tables over, says 'I agree he's an arsehole' and laughs. Hmm could be a good place to live up here....I wonder who our local members are. Have to check it out.

I noticed near our house some one from the GREEN party put one of their signs on top of a pole...close to our gate. At first I thought they were simply welcoming me 'Green'! (:

Give Banshee a bit of a rub with some flea mousse, she seems to know it's good for her and for once doesn't attack me. Just all this bush land there are sure to be bush fleas and bugs. Thankfully her love for water seems to keep her flea less.


---
January 11th
There must of been a lot of people watching the news as the papers are full of letters congratulating the Sea Shepherd ship FARLEY MOWAT for ramming the illegal Whaling boat. More power to ships like Farley Mowat and it's brave crew who have the balls of steel to stand up to the Japanese. Japanese ICR director Dr Hiroshi Hatanaka wins my CREEP OF THE MONTH award for his continual lies and hiding behind Science during the slaughter of so many whales- your day will come Hatanaka and we are getting emails everyday from people who have joined the cause and won't buy any Made In Japan Products till the slaughter ends.

We start going through our Enz photos for media use during the upcoming Enz Australian Tour. Thankfully Mark has been scanning away for months now, he's so ahead of the game and he just makes our office look so efficient! have picked out a few shots, getting there. The biography's are next, all part of the job. We are onto it.


---
January 12th
My usual 9.45 with Dr Warrick...the Kalorama Porcupine Boy is released onto the world. It's funny, probably 85% of the people waiting for the Dr Chiro are majorly overweight. I'm probably the skinniest person here, but in reality I am pretty close to the exact average weight for my height and old age (: I keep thinking with America's obesity problem Chiropractic doctors must be busy. A lot of women think Dr Warrick is a bit of alright!

He's kinda cool, the best part is the trust and lets face it for anyone to stick a dozen needles in my back is major surrendering on my part. I AM loving it, and have got to the point (no pun) where I know if they are in different spots etc. When he changes their position I know it. My energy levels have doubled and I seem to be having less chocolate and yes more sex (Yieks too much information). I was in a room today and sitting on the chair next to me was a large BUZZ from Toy Story... So I stare at Buzz while I become the Porcupine Boy!

So slowly getting repaired, and it's all good.


---
January 13th
Heard from Neil today, working on a Crowded House project for release later on and c'mon you know better to ask. Gotta have a few surprises. It could be good.

Our old friend Alison drops in for the day. It's been great since we have been here, so many people visiting us and hanging out for the day. A friend of mine said to me, 'you'll know who your true friends are when you move, it's those who make the effort'. So it's good to see Alison after all this time.

She loves the house, really loves it and it's a nice day for us all.

Mail Miss Boo her birthday card, it's covered in Cockatoo's (the locals as we call them).


---
January 14th
Spend the day cleaning, house, grounds, trees , leaves, have had to take it easy lately around all the back stuff, but get some work done. Make some Chocolate Mousse as our good friends Ben and Jen are calling by tomorrow.

In the end I can only do 1/3 less gardening, still the place looks good.


---
January 15th
Happy Birthday Miss Boo!

Head to RIPE and grab some of their bagueetes for lunch. They are so cool, all bagged and ready for me when I arrive. We love RIPE....but miss the Market Cafe's great coffee.

Ben and Jen arrive. The Yeti comments that our gardens need some work... a bit hard with all these quills sticking out of me. Hey I never hassle him about his used car yard and weed collection.

I blow the winning shot during Pool , the boys are just too good but Jen's a fun partner so it still feels like a win.

A nice day, sad that these guys are heading North, but sometimes you just gotta go with the flow. We'll always be their friends no matter what, we'll just pretend the yeti is touring even more then usual.

Bake some Orange Poppy Seed cake. Really getting use to this amazing oven. Banshee seems to be relentless when it comes to licking the wooden spoon. Kwazy Kat!


---
January 16th
Pay Telstra today the BIG bill. It's pages and pages, covers everything from phone extensions in the office to Satellite and IQ cable boxes... all paid but a lot of loot gone. hate surrendering it to Telstra, gonna claim this one on Tax!!! You bet.

'She will have her way' has now spent 4 months on the Australian charts, heading up to triple Platinum and still Top 20 here. Just keeps ticking over.

Pull down the Christmas Tree and cards, just wanted to wait for the Yeti to visit as he missed Xmas with us all this year...and his birthday present was the last thing sitting under the tree. You know the rule, the tree stays till the last present has gone!

Got to meet our neighbours across the road, found out that I wasn't meant to be burning off all the leaves and dead Xmas tree etc....thankfully they let me know. I could smell smoke and stupidly assumed it was someone else leaf burning...in the end it was small burn off fire I could smell. Probably not the most sensible way to meet the neighbours but thankfully they were good.


---
January 17th
Time for our Faves List:

Fave Pix- Brokeback Mountain

Fave Song- Anti-Social Tendencies by Dog Trumpet.

Gig to go to-Morning After Girls-Sonica Cathedral London (March 2nd 06).

Creep of the Month-Hiroshi Hatanaka & those who support Whale Slaughtering.

Fave Food- Everything with fresh Basil & Jan's super Flake Bars from NZ.

Fave Book- The Tripod Series.

Fave TV Show- HEX

Fave Pastime- Acupuncture!!!

* * *

Our coffee friend from the Market cafe Lisa calls up for a visit and she spoils us by packing a dinner picnic. Love you Pasta Pesto creation girl, what a fun day, you exhausted us (sounds a tad threesome -ish!).


---
January 18th
The Enz stuff is well and truly a day to day thing now, even though the Tour is several months off. Some surprises coming up soon.....

Get all the biography sheets off to the promoters and Email my media Bio from the ARIA Hall Of Fame gig. I love it when the Enz come back for a visit, always a fun gig guaranteed. Sounds like a lot of Frenz will be flying in from over seas. I guess the question has to be asked, just how many more times can the guys play, so sometimes you just have to jump on a flight as it could be the last chance. I think the press will be huge on this one.


---
January 19th
Email Mr Judd, the first cheque for his upcoming March solo release is on it's way. We still have some signed copies not spoken for, so email if you are thinking of getting one. he's only signing 100. I still play the Cd a lot, especially in the car.

I can't stop looking at the damn vegetable patch, like some expecting father at the new-born window. Some weird thrill when I see rows and rows of baby snow peas and Roma tomatoes the size of eggs already. It's a healthy garden and Banshee seems to emerge smelling of basil and parsley. yesterday she had the strong odor of Lavender after rolling and running in and out of the bushes. There must be a word for Vegetable Patch Obsession (OK who called out "fucked'!!!??? I heard ya!).

Put Cosmo in his outdoor run pen and also some shade, those pink eyes and white fur, gotta protect him. He's looking healthy for a six year old and putting up with Banshee's obsessions over him. he has his eye on the carrot collection that's growing out of the ground in the above mentioned patch. I think he is planning an escape and I will know where to find him..those beady pink eyes full of carrot lust!

Oh this morning I almost ran over Andrew The Peacock at the Kalorama General Store. He is a local ...just a wild flashy peacock...and he almost ended up on my bull bar...Mark says I should of grabbed him and let him run wild in the grounds of Ailsa Craig. I can just see it now, this HUGE Peacock flipping out in the 4WD as I am zooming away with it, I think I'll encourage Mark to catch it!!!


---
January 20th
A few more days in a row with Dr Chiro, I'm sticking with this. Today I think he put a needle in the Gryphon Tattoo (sacrilege!) speared the poor creature. Something I did made him laugh to himself, and still trying to figure out what. Not sure if it was the piercing of said Gryphon, but for once the energy levels went in reverse and I was really sleepy. Every other time they double!

So cat nap in the afternoon (meow).

Send Neil the email he requested, he sounds busy as does Tim, getting ready to head to USA to record the next TF solo release.

Pull out all my tax stuff for Robin, all of it, soon I will be all up to date with the Tax people, that will be great. I guilt over Tax, just don't want to apply for old age pension and find out I am missing a tax year.

They'll catch up with you in the end, just better to get it done , and I sleep better knowing that.

So Leif Garrett was busted for smack... he looked horrid, what were those scabs (yieks).

A rather full on electrical storm rolls in and the windows are rattled and the treescape blinks on and off like the Rosella's are all turning on strobe lights. Doesn't hang around long but you get the idea that there are some very powerful forces up here in the hills. 'I can make it rain sometimes....'!


---
January 21st
Super Hot Day, Banshee retreats to her favourite cool spot..the large bath with the claw legs..all that metal, nice and cool.

It's been a few hot days in a row and Ailsa Craig is holding up well. However I'm going to be tempted and have full cooling added, that super cooling... argh bliss...cool air blowing up my boxer shorts freezing my.... oh sorry I didn't realise you were all still here.... I'll stop now ...

I sit outside sucking on a drink and watch a lone black hawk land on a fir pine down the road. It's the only bird out and about, no parrots eating the food, though loads of dragonfly's whip through the air- they fascinate me.

Find out that Mark's Dad is arriving to stay for a few days, so want to finish the lawn mowing. I slipped down the slope again today, whacked my back, lawn mower still on and out of control, the Gryphon landing on his sometimes cute arse!!! OUCH. Mark is on hand and finishes it (the lawn not my arse!), and I think I went really close to putting my back into it's original painful starting position...close but lucky. In the end we trim back the daisys and head inside from the heat. (Phil Judd would think 'Trimj back the daisy's is some sort of Gay foreplay which is OK as I think I emailed him that I thought Bi Polar was an Artic Bear that just couldn't decide on his sexuality)) It's only slightly warm inside, in South Australia they have had 3 days in a row of 47o temperature..that's like 115+ and loads of bush-fires.

I hear the fire alarm ring a few times here but our area is safe.

Enz Bassist Nigel calls for a chat, always good to hear from him, we have to catch up soon. He sounds well, really positive about the tour. Be good to see him and Igor. He points out that so many more people are in fighting moods during these hot days...and he is right. We bolt the door.

Gabe sends me a jpeg of a new painting for her Sydney exhibit..it's a young PG with some pretty spacey artwork around it... I get captivated by it, love it. The early painting of Mark the oracle is also traveling to Sydney for the exhibit...more details in a future Diary update where it's showing.


---
January 22nd
Congratulations to Deb and Joost- it's a GIRL! Welcome Georgina! On time too.

40o day again, hot northerly winds and it's official South Australia is suffering the worst heat wave in 60 years, we are lucky it's 7-10o cooler here then the city...I'm sure a few mates are cooking away in their apartments.

Robin and Trudi visit, on time and we have some lunch. Grabbed some food from RIPE and make the infamous Chocolate Mousse. I agree to hand over my (not so) secret recipe as it is by far the best desert that I have made.

Great to see the girls, pretty much all of our friends have been visiting just makes Ailsa Craig more of a home.

Attack the weeds with the special weed fork thing that Mum sent, it's brilliant but after 10 bucket loads I've had enough. Decide to work in the office as it's less exhausting. Blown away by a gift from the various Frenz people, some chocolates just to brighten the week. It really did, was not expecting this and you just think- shit some people are really caring, and I am hopeless about receiving and I never know the right things to say.

Thanks, and yep my Mum is out of the woods and has gone the other way, she seems amazingly happy, positive and working on the health area, so I'm relieved, all good.

Have a fun call with Miss July, she tells me of a website where fans have to suggest names for the new Morrissey album (Mr Visconti is working with The Moz)...someone suggested 'My tears can cure Cancer, but I'll never cry'! Soooooo Morrissey, a brilliant fan suggestion.

Mark is in the office converting all the live Skyhooks video footage that we have filmed onto DVD, just for the archives. Huge effort.

Head up to the decking and just sit. Sometimes I stare at the clouds, and the sky is so bright and clear, even the air, no car exhausts. A new bird sighting- a Yellow Tailed Black Cockatoo, a native seed eater, picking at a few seeds on some of our shrubs. I think it was a girl, no eye-ring. Not like the eye ring I have, Cockys are not into piercing, (I DID say Cockys not Cocks!!!! Dirty buggers).... anyway the guy Yellow tails have a red eye ring...she was a pretty think, hope more Black Cockatoos visit.

So that's it, loving it up here. The locals have been incredibly kind and we are settling in for the very long haul. I feel very calm, and a tad stable, and very lucky. It was a huge leap of faith I guess but the right one.

Love the body you're in! (whatever that means).

Bring on Winter!!!!!!!!!!

PG

---
If there are any problems with this site, please contact webmaster@aswas.com.