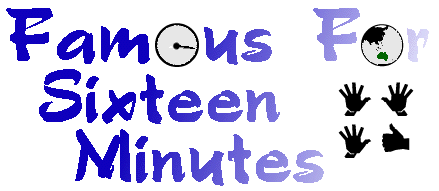 The Life and Times of Peter Green
Archive: 10 July - 23 July 2006
---
July 10th
A huge thank you to the countless diary readers who signed the Anti-Whaling petition, by the time you read this there should be close to a quarter of a million signatures. Well on their way to the million they are trying for. Still time to sign on up: www.whalesrevenge.com

Hear from Nigel, he's still waiting on his 2 Bass guitars to come back, but he should get them soon. If I would of known i could of grabbed them when I was at the art show, guess it's our couriers carrying his bass(s) around the hills. never seperate a musician from his instrument for too long!

Call the delivery company , and they are a bit uncertain as to when the Enz books arrive from WA, should be any day now, I feel like an expectant Dad. Will slap the book when I get it...watch it howl!

Good charts this week, the Enz are still Top 10 and Platinum with Spellbound, She Will Have Her Way is now starting to move back up the charts again and Crowded House are #5 on the DVD chart, just need a single and they would be on every chart in Australia!!! OK maybe not the dance chart.


---
July 11th
9.45- back to Dr Chiro and the return of the Porcupine Boy... it hurt for a second today (OUCH) and I think my 'Shit that hurt' surprised him, as I never really swear or scream like a banshee....so OUCH! Chilled out and almost fell asleep, some sunshine sneaking through the curtains, this is my area of calm. My favourite room at the clinic.

Nicky stays on top of the book order and we have a time and day, tomorrow, Yey (thanks Nick).

Loads of stuff happening around Countdown, a radio station asks me what I really think of it, and I kind of like that people can reach back to things that were both positive and fun during their youth, as long as brand X in 2006 isn't tragic and people make the effort, their should be buckets of goodwill from the audience, and that will carry them through.


---
July 12th
Enz books arrive, how fantastic, they turned out so well. Minuteman you rock!

Now just gotta recoup, if we break even it's really great, sometimes you have to do projects just because they should be done, and this is one of them. I'd worry if we lost thousands of dollars but coming up square is ok.

Foggy day and loads of misty rain. They are filming the movie down the road and giant arc lights are spraying the trees with white light (whit heat?), kind of trippy with all the fog around. I'm up at 3.00 in the morning and they are STILL filming, the crew must be getting paid mega-bucks. I'm in my trailer waiting for my close-up....

Still haven't asked which movie it is they are filming...maybe it's for the RATED PG dvd???No? OK...

Send the travel agents some more of my hard earned pay, but it's good, looking forward to Nepal, 2 weeks and no work, yey! I want to name my Elephant Charles..no idea why, it was in a dream....

Have Indian for dinner....dream the dream of a thousand veils! (and a dancing elephant called Charles).


---
July 13th
There was an Earthquake up here today, at Gembrook, a small one at 2.42pm. We never noticed it but the animals are all acting strange. Well Banshee is weird at the best of times...extra strange for her.

Mark cooks some super omlettes tonight, we have to use up all these free range eggs, he does cook a killer omlette.

Hear from Sarah, Bernhard from the Sydney Morning Herald may want to do some interview around the Countdown Tv show, from the perspective of a fan etc....it's for Sar and PR so will always do whatever she wants. I say NO more then Yes these days.


---
July 14th
Finally finish my washing, there was so much, even some from the tour, I should never let it build up like this... what a slacko, Cosmo sits in the laundry room watching me with his pink Bunny eyes....I know I know 'how could one human have so many clothes...' Go away wabbit!!!

Find a good Profiterole recipe so i will improve on those... they are pretty good, the guests seem to gobble them down fast.

Email Juddsy my Syd Barrett = Judd theory..no response, gee that went over well (cough). He is in stealth mode.


---
July 15th
The return of Dr Who tonight on the ABC, at long last. It rates really well, we love the new Doctor.

Rain, rain,rain....flooding down, again. Light the fires in the pool room and watch it pelting down outside, it's not that cold just ...well wet! (Doh) Rain rain rain.... piss on Kalorama. Fill our rain tanks.

When the rain ceases Banshee and myself bolt to the vegie patch and do some work, the last of the chillies are picked and onions... and brocci....turn the soil and put in some chicken poo from the girls...and some straw...the worms will love it. I leave parts of the patch empty for awhile so it can recover.... I am amazed at what a decent amount of crop we get from such a small area, really great. I love the gardening part of pour new lifestyle.

Rosemaree turns up at 12.00 on the dot with a years supply of food- so so so much and damn delicious. Her Italian blood rising to the surface in the kitchen, she should embrace her Italian side more- it's a gorgeous thing....she needs a Moped! (Eh Andy White?)

We pig out, light the fire and play some Pool....a really nice afternoon.


---
July 16th
Put the recycle out, always remember which is good, up here if you mess it up the bin-litter situation will just grow.... the chookas love some of the scraps.... we recycle everything up here.

Weird morning, when I wake up (early for once) the fog is all the way up to the house and stays here the WHOLE day and night, it's about as spooky as it gets and gawd I love it. So work inside all day....


---
July 17th
Try to book my Hotel in Kathmandu and that is pretty odd experience. Try telling this oldish man that I want two beds in the deluxe room because I dont want to get too chummy with my sister ....lets face it Nepal is the place where you know if you get it wrong you will have 3 in a single bed...my sister, myself and a stranger!!! Decide to Email the hotel instead!!!

We have been spending every minute of the day stuffing books into envelopes, a guy at Australia Post is trying to dick us over because every so often one of the parcels is .001 over...yeah the weight of a feather....they want an extra $760..not going to happen guys. Slowly we are making progress on the mountain of orders..... over the next week all our copies of Letters to my Frenz (A Split Enz Book) will run out for sure.

Deb tells me that 50 of the 100 Frenz.com copies have already been spoken for. So if you are after the Enz book before it becomes a collectors item, go to the bottom of this page and you stand a chance ordering one of the final 50 through Frenz.com

I am so amazed at how fast this has sold, and if I was even slightly smart I'd keep a few and flog them off on Ebay like the rest of the planet does, sadly I am stupid and prefer them to go to good homes at a fair price. yeah hopeless. Anyway for those of you who have already bought one of these books, a huge thank you for supporting it. 100% made in Australia, bound in Australia... scrawled in Australia (slapped in Australia?).

Mmmmmm cook a roast today, finally we have ran out of Rosemaree's orgasmic huge meal....so a roast it is, and the last of the vegies from the garden.


---
July 18th
We are at Monbulk and I see a square wooden frame an some charity store, so I buy it, taking the chance that it is the right measurement for Marks Niad koorie art. It is meant to be, an exact fit, what a fluke. Framing art is the hardest part methinks.

Andrea from the security company calls about adding some screaming alarm to the system so we lock in the time. So if you hear some screeches whilst driving through the hills it's not a banshee, not even THE Banshee just out security system.

Mail Sis her VISA form for Nepal, want all the red-tape done out of the road. use one of my horrid PG passport snaps for the VISA. I look like Charles Manson.....they may not let me in. I have ten million nepalese whatevers to spend....they have to.

Book Kellys on the Hill for some dinner, a few friends want to come up on saturday so Kellys is easy, big fire, food is alright, prices good.....and no ditches for Tania to drive into.


---
July 19th
Lunch at Monbulk, Gourmet sandwiches , way too good.

Call into Nige and he signs a few bits and pieces, and it's funny watching him looking at the book for the first time.... hoping he will like it, as I value Nige's opinion. Afterwards we listen to a few of the recordings of the recent Enz shows, they sound great, some of the best versions they have done, superior to the NZ Anniversary Tour... pretty good.

Today is a lost day, we get so little done.....but good to see Nige so good in that respect. Always nice to chat to the Codge.


---
July 20th
Oh C'mon England it's not that hot, pity the English if they had an Australian Summer (: You'd all pass out! *GRIN*

Get some information on THE CAT by Rosaleen Norton, looks like it was painted around the time of my birth, so yeah maybe I am meant to have the original. I dust it off today. It's on such weird canvas board. hell it's probably on skin!!!!!!

The Age makes some fuss over Ricky Gooch from Trinity Roots recording with Neil Finn, saying that Crowded House are reforming and recording, so stupid....the papers just make stuff up....yeah Rickys playing drums but its not Crowdies... I hope people don't get too excited over this stuff. I'm sure some will, it's crazy.

Meanwhile the Kashan stuff makes the headlines, I'm avoiding commenting as best I can, each time she does something like this, it would have Paul looking down shaking his head, hating it- so incredibly wrong and that's all I'm saying.


---
July 21st
Happy Birthday Trudi and Fran....have a nice one.

Mark buys me 'From Rock Star to Rock Bottom and back'. It's a great doco DVD on New York Dolls bassist- Arthur 'Killer' Kanes journery, he descends from one drug induced crisis once the dolls split to incredible sadness...and is actually saved by the Mormons!..and Mozza! (all those "M" words). Morrissey gets the Dolls back together for a show a the Meltdown Festival in London and Arthur is blissed.....so good, and then he dies a few weeks later. But hey what a way to go, getting your wish fulfilled....Mozza is just great....nice Interviews too. Great present. My DVD of the month.

Gee what do we do today, stuff books in padded envelopes..never....afraid so, it will one day end.


---
July 22nd
I ask some of our friends to vote for Skyhooks on the COUNTDOWN website, Sherbet were beating my lovely ol' 'Hooks and that is most certainly a crime *grin*....so thanks for those who voted in the 'Favourite Australian band on Countdown' Poll.
head to: http://www.countdown.com.au

Click on Skyhooks and vote it's that easy.....thank you I'm sure half of you just did this to shut me up- love ya all!

Great to see some of our friends this Saturday....and all on time.....some nice Pool tricks (oh they weren't meant to happen....) and just a nice night. Marks birthday in a few days so he gets his present early, we are heading to Sydney for a day to see HEDWIG AND THE ANGRY INCH stage play at Newtown...yey! Will be fun.

My afternoon is spent putting in Fordhook Giant Silverbeat, because the chookas love it, they toss it in the air and rip it to pieces..and gobble it down, the eggs seem to be bigger because of it too.... Cosmo doesn't care as long as they don't eat his spinach leaves. Sharon is now losing her feathers and white ones are growing in their place, so Shazza chook is kinda looking rather Punky!


---
July 23rd
Email Sharon (the person not the chook) that Alannah Hill will be opening a London store, just in case she wants to attend, Alannah has great openings (urgh that sounds rude). Such a great designer of clothes. Go Alannah.

Breakfast at Churinga today, just us, it's very quiet, the pancakes are good.

Tanks cross over to Lebanon, I hate it all, both sides are to blame...the innocents get fucked over again....on both sides. Religion and Politics, the 2 evils. I live nowhere near these places so I will never fully understand it all, in some ways that's not a bad thing.

Watch the Number 96 DVD (famous Aussie seventies decadent soapie)....firsts in all areas, first gay couple, first gay kiss, first full frontal nude scenes both sexes (we are talking early seventies) , bitchy villians and panty hose stranglers... but also touches on racial problems and areas like breast cancer..it was way before it;s time and Mark and myself love it. Was looking for myself as the Number 96 train zoomed into Wollongong station on it's way to the Logie awards.....the reviwers never get these sorts of DVDs, good on Umbrella DVD company for releasing it.

End up doing my phoner with Bernhard for the Spetrum magazine thats part of the Sydney Morning Herald (August 12th edition) it's a front page feature...just a few of us being Interviewed, happy to do it for my old mate Sarah, I'll probably sound like a wanker but it's Countdown so it is a bit cheesey anyway..in a good way. (watch me back pedal!)

That's it for now....take care and glad so many of you are enjoying your Enz books (more on the way soon)...

Read On!

Gryph

---
If there are any problems with this site, please contact webmaster@aswas.com.