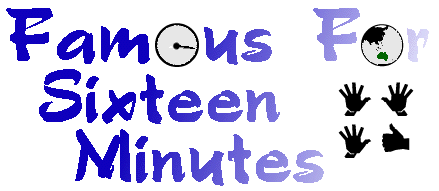 The Life and Times of Peter Green
Archive: 11 December - 31 December 2006
---
December 11th
Nigel from the Enz visits today with his new shiny blue car. I thought I heard The Beatles playing as he zoomed up the circular drive, confirmed it was the fab four. Give Nige the guided tour, think he gets the vibe of the house straight away, seems to like it. He checks out my vegetable garden which is something we have in common, our endless chats on how to grow things, it's great. he gives good vegie advice the Codge does.

Sit out on the decking for awhile, one of those days where the views of the valley seem to be endless, the smoke from the bushfires has cleared today, winds are shoving it elsewhere. Banshee comes over and checks Codge out, as trusting as she gets to a stranger, she can probably smell Voodoo the cat on him. It's more than most people get so we think Banshee really likes him.

Wave goodbye to Nige and head into the office. Fill up two mail bags, so I look like someone auditioning for a Santa role when I go down to the Post office. Two huge sacks draped over my shoulder. Ho Ho Ho.

Our charts arrive and we have been knocked off the number one spot, so Crowded House #3 this week, Robbie Williams & Metallica and #1 and #2. The 'Farewell' dvd has now hit triple platinum here and it is holding it's own on the chart, will keep ticking over at Christmas. I expect it to climb again next week.


---
December 12th
Spend the day answering Emails, mailing off presents and cards. New Zealand charts are in and 'Farewell to the World' climbs to #2, wonder if it will go to #1 in NZ? I keep having a gut feeling that #2 will be as high as it gets in NZ, guess we'll see. Crowded House being an Australian band and all that. (:

The weather is a bit whacky again, from hot to cold, the Peruvian blankets make an appearance again, December and we are all rugged up like eskimo's!

Haven't told Mark yet as it's part of his Christmas surprise but it looks like we might be heading off to Russia in 2007. A big chunk on my freaky flyer flight points, just enough to scrape in for Business class. I think the plan is Melbourne-London- drive to Scotland and head to Girvan. Why Girvan? Well Girvan is the place where we jump on to 'Glorious' a boat that holds 12 people and it will take us out to Ailsa Craig. Seeing that our house is named after the island we just have to go see it, walk on it and take a photo for the wall. Found out that 'Ailsa Craig' is Gaelic for 'Fairy Rock' which is pretty cool. Ailsa Craig is around 8 miles from the coast and about 245 acres in size. It's the most conspicuous landmark between Ireland & Scotland. After Scotland we may head to Wales and call in and see the Finn clan on the way. Next it's a flight to St Petersburg in Russia, the night train down to Moscow and then home again via Heathrow. Some work, some escaping and drinking way too much Vodka.

Well that's the rough plan anyway. Always wanted to visit Russia...


---
December 13th
Do my tax stuff for Robin, it's always pretty quick and painless, just relieved when it's done and out of the way. She makes life less complicated, and I love her for that.

I call the folks at Hertz and can't get a hire car, am slightly pissed that all cars have already been gone and to be honest my call went through to their USA office as no one was at the Aussie office and the Hertz american woman was a total cow, really made no effort to check anywhere for one car.....so I thought stuff her and booked with Avis instead, who were helpful, polite and just a million times better.

The Finns are back in NZ now, heard from Sharon which was nice, think they are escaping Auckland over Christmas. Wonder if it feels weird being back in NZ?


---
December 14th
The neighbours with the small raspberry farm , a few doors down, drop in with some boxes of raspberries that I wanted. So cheap and taste brilliant, I have them growing wild on the walk tracks but not enough for 20 people, which i think it will be this weekend. Speak to our old friend Cecelia and she is coming up with her partner and young kid, will be good to see her again, it's been way too long. haven't heard from 2 friends, so not sure if they are standing us up. Oh well.

Dig out some sixpences for the Christmas Pudding, yeah once again going to make the traditional pud! This is only the 2nd time so I'll probably stuff it up....still waiting on Mum to write out the 100+ year old family recipe, so I'll probably use the one from the cookbook Dawny gave me a few years back. That book is great, has everything in it. It saves my life.


---
December 15th
We call in and visit our favourite Pizza shop....Mark made a very special Stones cd for them, as they love The Stones...all these super rare songs.....I think it blew them away (nice one Marky) 'tis the season for doing things like this.

Find the perfect present for Robin and her new house , a really cool classy looking clock....very up market!!!!

Trying to work out what sort of year 2007 was, it felt both amazing and also kind of wobbly ...... maybe it was like that for everyone, changes in the air.....holding on by the finger tips sort of year. I don't know, we are still here so it couldn't of been too bad.


---
December 16th
A cluster of mates call in for Christmas, I'm up early cooking away and Mark helps move 3 tables outside. Dig out the backstage tour bag and we cover the tables in amazing Indian cloth and big nepalese umbrellas...and finally a use for those Tibetan prayer flags. Hey prayer flags in Nepal are so cheap and sold as a six pack (I kid you not)......so Ailsa Craig is fluttering away like some Nepalese boat on a windy sea.

It's a great day, good company, some old friends dropping in, we haven't seen them for ages. fantastic Christmas presents, just really nice. Apart from young Andrea falling down the stairs of our wine cellar it was cool! No sign of Laura & Stella which was odd.

Bec was the last to leave after a severe Pool game with Mark...I've forgotten who won?! Happy Christmas Gang.


---
December 17th
Fill the recycle bin with empties and sit on the decking reading the incredible Egyptian book that Greg Skyhook gave me yesterday...just lovely....and it has loads of those fold out sections and mystery envelopes.

A week to Christmas Eve and almost finished our shopping..just one or two items. Am hoping I can make David Jones store at Wollongong and grab Sis some KYLIE perfume as an extra gift. Seems everyone has some perfume out....'Essence of Gryphon' will be on the market in time for 2007 Christmas we promise!!!!!! For use by both sexes and various barnyard animals we promise.

The Christmas cards and presents have been bombarding the Post Office Box! A huge thank you to so many of you for thinking of us. We feel really spoilt and loved- thank you. Just means a lot when someone does that, wow! Hope your Christmas and especially new year is fantastic.


---
December 18th
The rush is on for 'Wings off Flies' the photo book, suddenly all these orders are coming in and I'm running down to the Kalorama Post Office-General Store- S&M parlour to get these parcels mailed. Horrified what the postage is on these books but know people will be stoked to receive them so just ignore that bit. Feels criminal when Aussie Post makes more then us.

Get Macca a Stones Aussie Tour Poster, finally the last few tours have had some brilliant Poster Art- we know he'll love it, hope it arrives before Christmas.

Faves List

Favourite TV Show- has to be WEEDS, we love this show.

Most Played CD- seems to be Neil Young's Greatest Hits, it's living in the car CD player...scarily enough I liked the clips for PINK's last 2 songs-YIEKS! But no Pink getting played .....but fun clips. Led Zep 4 is loved too. Jen Cloher & The Endless Sea.....'Dead Wood Falls' brilliant (thanks Gabe for recommending her). Her My Space site is at: http://www.myspace.com/jencloherandtheendlesssea

Favourite Food- anything that is a Juice at the moment.

Fave Colour- Tarzania Orange.

Favourite Person- Daniel McPherson from 'Tripping Over' , the new even leaner Angelina Jolie and the President of Venezuela (Hugo Chavez) who totally hates George Bush's guts, you'll always score big points for that! I do worry why Hugo needs those 100,000 assault rifles from Russia though.....

Fave DVD- Gone back to season one of 'Love My Way' - homegrown and brilliant, beats nearly everything else from overseas. The death of Lou the little girl just makes everyone howl...

Creep of the Month-Arse-holes who start bush fires, death penalty from the Gryphon for these creeps.

Most Hated Music- Human Nature, & Guy Sebastian.


---
December 19th
Feed the Kookaburra's again, they have this real fuzzy haired baby Kooka with them and the whole group feed it a part of their meal....nothing like a grub being chewed apart by two birds! They do have a craving for ham! Thankfully they have stopped flying down from the trees onto my arm, they now land on the railing first and just jump up, less scar's! They are obviously a family, they captivate me.

Was running around so much today I almost forgot to put the Chooks in, it was dark and I head up with a torch and like they have done before they put themselves in their chook house, on their laying nests of straw , letting out the odd cluck of defiance. Funny creatures. Watch way too much Will & Grace tonight, face aches from laughing so much.

So typical that the Australian Family Association's Angela Conway hates WEEDS.....of course they do, get over it, saying all that, if Angela Conwoman (opps Conway) dislikes it, it must be doing something RIGHT. Any organisation that has the word Family in it tends to be moralistic wankers who love to try and censor everything, she's really just another version of Fred Nile without a dick (then again did Fred Nile even have a dick) God knows (and he does Fred) you probably never ever used it! Just AFA's highlighting the show will get it a lot more viewers, good work Angela!


---
December 20th
It was 7 years ago today that little Cosmo bunny came hopping up to us in the park. He is such a little champion , a really good thing in our lives, big bunny love your way Cossie.

Do the drive and buy Sis's Christmas present. She now has her own Navman so she will never get lost again. Handy when she rents a hire car as she can just add her own Navman onto the window and save $50 a day. See a practical present, I'll still tell Mum I have bought her a horse........ the usual joke at Christmas, one year I will......but not this year, way too hard to gift wrap.

Take a huge bag of recycled plastic bags back to Coles, if i can't use them they go straight back to be recycled, not that we have many plastic bags, I think these are the few we had build up over a year, most of our stuff goes into the bright green-eco bags. It will be good when they finish up with plastic bags, seems more and more people are recycling.

Visit our neighbours with some christmas presents, we get some fantastic native plants from them and I have the perfect place. Yeah I know, you'd think every inch is covered by plants already but not so, still a few areas that need some greenery. There is some rain coming soon we are told, our place is still lush and green but you can tell that some of it is drying up as well. I guess the early morning mists will always drop a bit of moisture on this Edenesque place.

Mail off Noels spoons to some lucky people....all engraved and etched. Good shot of Crombie having a play too. Don't tell the Australian Family Association but it has been rumoured that Noel is God!?


---
December 21st
Present arrives from Miss Merl and i can't believe it, a Rosaleen Norton book that I've never seen, mostly photos but it's great as many are from around the period as my Roie original ("The Cat") so I can kind of date it around the 1960 mark. It's just a really cool book, and I read it over and over, just staring at those paintings and drawings. Lovin' it!

Pack my bag for Christmas at the 'Gong...thought I'd do it now and it's out of the way, some Christmas cursing from the ol' Gryphon as I can't shut the damn thing..yes the singing dancin' Homer-santa just won't fit so I'm going to carry Homer onboard. Plus i really want to see his shape show up on the airport security Xray. Finally get it shut, Banshee has been watching me get all flippy and Mark is downstairs in the office working while I'm directly overhead sounding like The Osborne Family getting together..hate it when my bag doesn't close.

Get a singing and dancing Xmas card from Sharon Finn and a real paper card from the Finn family.....nice they even remember.


---
December 22nd
Rain wonderful rain...have a feeling it is sweeping across the state, just hope it helps put out those bushfires or at least gives the Fire Fighters some breathing space, those guys must be exhausted. It's really bucketing down, so once again everything that holds water is out on the decking, filling up all our water holding storage containers. Should be enough to do the vegie patch and garden for a week. Another 100 litres saved for garden use.

I don't care that it's so loud we can hardly watch the movie, we both joke that the power is sure to go out and eventually it does. So probably a dozen times we have lost power up here, and it's funny it doesn't worry me anymore. Mark gets all nutty because he has to reset all the clocks ...I just roll with it, just glad candles are one of those gifts that everyone seems to give us!

Use my Borders card present from Rosemaree to buy the Russia book.... interesting food in the listing...Reindeer....oh i can't eat Santa's friend in Red Square......


---
December 23rd
The Farley Mowat departs Melbourne to intervene against illegal Japanese whaling in the Antartic Whale Sanctuary. Go guys, safe journey! Some talk of snow this Christmas, wouldn't that be bizarre, an Australian Summer and it's snowing! It does happen every 40 or so years but mostly in the Aussie Alps.

Plant a Pepino shrub. It grows to about 1 metre with little golden fruit, melon like with purple zebra type stripes. Pepino's are like Dragon Fruit, one of those fruits where people go 'Oh what's that'..... perfect for table talk. ...'oh that it's my Pepino fruit ...'!

Go for a walk down the trail and pick a tub of wild raspberries, to have with home made ice cream. Just cool that these grow and you can just pick them like that. They keep growing....about 100 berries every week.


---
December 24th
Up early, I'm ready to go, Mark is on time with his packing...off we go to the 'Gong for Christmas with the family. Arrive at the airport with heaps of time to spare, watch the Xray machine and yep Homer Simpson's 'body shape' appears on one of the Xmas present Xrays- the guy grins- he gets the joke. Spend an hour photocopying the Enz A&M contract for David in the freaky flyer lounge, always makes me laugh how they got Nigel and Eddie's names wrong. Arrive Sydney to a fine mist of rain....there are wild goats on the freeway near Wollongong pretty trippy just wandering across the road surrounded by Fog. Suddenly Wollongong bursts forth from the fog and I start singing 'Wollongong The Brave'.....(as one does).

Make a dash to David Jones and stick my foot in the door to stop it closing, 3 minutes to 6.00 (Phew) so I am the last Christmas shopper in, and grab some Kylie perfume for my Sis and something extra for Mum. Just made it, those goats almost derailed my last second shop.

Drop Mark off at his Mums and they give me some presents that are fragile!!!!??????? It ends up being a funky tea pot, which is something we do need.

Drive to my grandfathers and all the great aunty's are sitting and chatting and cousins and 2nd cousins....Mum is still sick but makes some effort....all good. My uncle Des digs the Homer, and it just keeps dancing and singing the night away. Happy Christmas everyone.


---
December 25th
Mum wakes me early thinking my sister has already arrived, when in fact my hire car is the exact same car as hers, same colour too.....

She eventually arrives and we unwrap our gifts, we are spared the scary santa outfit this year (PHEW!).......really nice relaxed Christmas morning. I give mum lots of framed photos. A shot Mark took with Sis whilst she was at Ailsa Craig. Sis hates it, goes on about some eye wrinkles....I look ok. have sent it to Deb to add to the photo archive of this diary site, the Nepal photos will be going up too (thanks Deb). Off for Xmas lunch and I read my book on Russia under the peach tree out back at Pops, which is a kind of tradition of my own. Solitude. The table looks smaller this year, less people but the food is good. I say grace. I think of the family members no longer with us.

Drive the family over to the crematorium and we put flowers on Dad and Pop and Uncles grave. The grave-keepers house has been removed and a huge grassland area sits empty, I joke to everyone that's where the giant bronze statue of myself will be put when i go. I strike a Zoolander Pose.....this is how it is going to look!!!!!!!!!!!!!!!!!

Home again and we watch the news and yes it IS snowing in Melbourne. There is a helicopter shot and it's the road leading to Beenami, and people are making snow men on the road. It's even more full on in Tassie, snow everywhere. Way too cool. Wish i was at Kalorama to photograph it. Meanwhile in New York, it's the first time since 1891 that Central Park does not have snow....so we have the coldest December 25th on record and NYC seems pretty hot. Restless sleep...knowing I'm back on a plane tomorrow. Mums dog keeps us awake with all the fireworks.


---
December 26th
Happy 2nd Birthday Miss Banshee the Cat! A Tsunami day baby.

Head off early, refuel the car and pick Mark up. have a cuppa tea and watch as Margaret shows me how cool our art present looks on the wall. One of the brilliant Shane Gehlerts kanga's... looks great. Still fog on the freeway but not as bad and we get to the airport with no dramas.

Head to the freaky flyer and I check out the Christmas dvd charts for 'Farewell to the World'. It's at #2 nationally, #1 in Victoria I'm told so Christmas sales must of been strong. It must be close to hitting the 4 Platinum mark. I guess after Christmas orders will move it to that level.

Arrive Melbourne on midday and the car is awaiting at the valet. Home and Banshee has been well behaved (who would of thought) give the birthday girl a squeeze and a hug. It's nice to be home, we miss this place, even after a few days away.


---
December 27th
Really lazy day today, sleep in, work in the vegetable garden. It sprinkles with rain and you can feel some cold. It still doesn't feel like Summer, it's really odd. All the walk way bushes are bent over from the snow and hail. I dance outside in the misty rain, loving it, looking like a hippy freak.

Head to the office and reply to Emails, we are taking time off till January 14th. So no Emails which is luxury for yours truly. Speak to Bec and her scuba diving classes are happening, she's off to become 'one' with the fishes and seals. Mark is convinced a shark will eat her!!!!! With friends like us who needs enemies....

Check on a friend who recently told me some bad news, it's been sitting in my head all week....I'm thinking good thoughts, but it leaves a little cloud of grey floating over my head....hoping 07 will not be a sad year, it has to be a good one.


---
December 28th
Happy Birthday Ben Yeti.

The Post Office Box is jammed full, every second order is for a diary book or 'wings off flies', Mark pulls that face when he has to sign all these copies of WINGS. He just scribbles his name, 'oh it's so hard'......rush these all back out in the afternoon. Glad the word of mouth is spreading around this book still, people seem to love it. Copies are still available via the merchandise area of this website.

Kookaburras visit while I am potting plants, they are regulars now....we must look like some sort of Kooka cafe to them...spoilt critters. Two landed on my arm today and pigged out. They stare you right in the eye.

Give the Yeti a call and he makes me sing Happy Birthday..bastard! (: I am in fine tune of course.............. will be good to see them both in a weeks time.


---
December 29th
Aunt Trudi calls by with our Christmas present from Robin and herself. It's great, a painting of Banshee in the claw footed bath, huge curly tail rolling behind her.....and a chequered floor and glitter window..just great, made me laugh. The artist caught Banshee's crazy cat eyes exactly.

Sit outside under the huge umbrellas and chat, good to see our Melbourne family....I know moving to the very top of the mountain makes it difficult for them, but they know we love 'em heaps, so when we see them it's extra special.

Have a chat to Cathy for 2 hours. She used to live with us, born on the same day, same hour, same year as the Gryphon...so the perverse humour is part of her. Really nice to chat and laugh, good friendships always last the distance.

Breakfast at the Verandah View but the view today is still bush-fire smoke..... needs a good strong wind to clear it. Some hot weather coming up so I guess there will be further fires...


---
December 30th
Happy Birthday Greg Skyhook. Tried to call but the phone was always busy, those Skyhooks, the ladies do love them.

Wash clothes today, so boring, Cosmo sits and watches the delight on my face (not).....I wish Cosmo's arms were longer so he could do the washing.

Get an email that Saddam Hussein is about to executed, well he is an evil bastard, but I wonder if making him a martyr will just make it worse. I'm sure Bush is enjoying this, he's just a war criminal but in a different way, horrid Texan that he is.

Rosemaree calls and is coming up with one of her famous pasta creations on new years eve....so we are staying in for that one.


---
December 31st
Call Merelyn for her birthday on the 1st, there is a big storm rolling about here so I wonder if all the power will go out and the phones so think it's wise to call her early.

Can you believe that 2006 is now over.....it seems to of gone by at lightening speed. It's been a years of highs and lows.....but i'm expecting big things from 2007.

We watch the fireworks for Sydney and Melbourne. It was probably the filming but Sydney's fireworks looked really shitty this year (it's usually exceptional) where as Melbourne was spectacular. London looked as windy as all hell and a total mish mash of stuff going off everywhere....total confusion, sometimes more is less. I did predict a giant coat hanger on the Sydney Harbour bridge to mark it's 75th anniversary year (March 07) and low and behold a giant coat hanger at the end of the fireworks display.

Kalorama, a few bangs and hoots but pretty quiet. Anyway to all the readers may 2007 be a special year for you all. be nice to see many of you on the road this year (if I'm out there on a tour).

All the best

Peter

---
If there are any problems with this site, please contact webmaster@aswas.com.