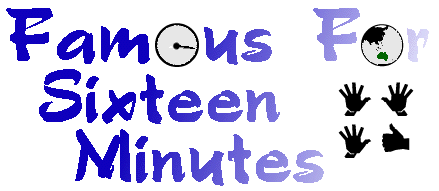 The Life and Times of Peter Green
Archive: 12 June - 25 June 2006
---
June 12th
The Enz tour continues....

Nice to be home in my own bed, haven't been away long enough for it to be feeling alien. The band are all staying at the usual place, including Nigel who doesn't want to break up his tour vibe by heading home, a sensible thing.

Head to RIPE for breakfast and the RIPE girls are sure excited by tonights show, they spoil us too, almost building a table ....it was packed again. Those Toorak Momma's all heading up for their coffee's and secret rendezvous with wild mountain boys. They all seem to look like Sue-Ellen Ewing from Dallas! I sip and watch... almost my new hobby.

Karen heads home today, so a lightening visit for her from Holland. Drop Mark off at Rosemaree's and take Karen to her Hotel. I arrive at the Venue on time and start work. I feel like I should clock in, the security girl knows my name, says hello. I check my band room and help Dee with the ticket list.

Interesting crowd tonight, different to last nights, usual thing, one night is up dancing from song one, second night is always a sit down crowd and dancing from half way through. Film a bit tonight but we also have the 5 man camera crew doing their thing.

Not borrowing any spoons tonight from the kitchen for the masses, but still the Frenz raise spoons to the air during Noels solo! They rbing their own.

'Titus' in the set tonight Neil does it justice. Run into Hessie's sister Carolyn outside and a whole host of other people. takes me an extra hour to get back in. Big kevin who is now skinny and the Smith brothers.

Nigel gets his Liverpool sticker from Val and Cathy, he is stoked.

Gabrielle calls to say thanks and she spots Mark outside with Bec and Rosemaree and grabs him for me. We drive off home to Kalorama ,want to get back before it's really late. have some fizzy Ribeena to keep me awake.


---
June 13th
Some of the band want to stay in Melbourne, and so do I, so we get the extra day at home. Catch up on work in the office, a mountain of it is waiting for me, barely scrape the sides. I get about 800 emails done.

Get some chart figures and sales figures in, Spellbound is getting very close to the Platinum mark here and it's sitting at #5 on the charts, so the Enz are in the Top 5 again. So great to see. The fans have been supporting Spellbound getting extra copies for friends and family, forcing it to jump up the charts that little bit more.


---
June 14th
Melbourne - Adelaide

Arrive at the airport and David's at the Group Booking desk waiting on the bus to arrive. Check my stuff in first, after the chinese students. I hope my suitcase doesn't end up in China.

The bus pulls in and Neil, Nigel, Eddie and Mal climb out. Tim and Noel are in Adelaide already. Someone drops a fart! Not me, blame Lester..(!)

Three vans arrive for us at the airport, I am filming bits and pieces.... 2 police officers come up to Neil and I jokingly bring up those Prahran Parking fines (opps). Squash into the van with Neil, Eddie and Sharon and it's just fun...these small tour moments make a tour special. Just stuff sometimes silly sometimes serious. I always hope for traffic jams as I like this time in small clusters.

Fans are waiting with LP covers in the foyer...most are real not Ebay greedy bastards. We now shake the Ebay people by writing peoples names.

Check into the Hilton and a few hours later we are all at the venue. Run into Suuz, Tara, Renee and Margaret on the street so get them into soundcheck. The guys decide it's ok, so at least 4 more Frenz are in. Am so glad they are, as they get to be witness to one of the most amazing soundchecks ever. The Enz just go for it, some songs they have never ever performed live, some only once or twice, some not for decades. Some are whole, some just pieces as they couldn't remember them. It starts with Hermit which freaks me out..I bolt to try and get my video camera.......gotta get this down. I capture some of it on video. Songs like Amsterdam, Land of the long white cloud, Animal Lover, Parrot fashion Love, Log Cabin Fever, Bullet brain and cactus Head, and a fantastic version of carried Away. The fan in me rises, I am amazed, blown away.....never had I expected this.....and finally my request for Titus as I missed most of it in Melbourne.

Nige leaves the stage and comes and talks to the girls, as does Mal, Neil just wants to keep on playing.....he does, down to Neil, Noel and Ed.

I walk everyone out, they are equally blown away, having an idea of what they witnessed, the holy grail of fandom....it will probably never ever happen again.

Rene and Tara give me a very cool bowling shirt, which I love so much I wear at the show....and Suuz knows my weakness for dutch licorice!!!

I am in the band room sitting with Sharon and Neil, I am blissed like some huge wave washing over me...this is amazing....it is the best part of the job. Neil loves it when I am fan boy but I also know that when he played some of those songs, especially the early stuff the Enz fan in him must arise....he probably doesn't gush like me though.... I try to contain it but musically my belly is so full. If the roof of the Adelaide Entertainment centre collapsed on me I wouldn't care.... this was truly fucking amazing!!!!!!!!!!!!!!!!!!!!! The best soundcheck ever , ever, ever.

Go for a walk around the Venue the staff are really nice, I head to go back inside and a security man pounces 'and where do you think you are going'..he bellows. "To see if MY band need anything" I use THE voice (hey it worked for Luke). "Oh.." he falls back..well that was easy, didn't even ask for my tour pass.

Sharons Mum arrives and we are all eating dinner, a really nice family....one member asks about my girlfriend so i correct them on that level. I long to be a fly on the wall for those moments., after I leave....how long have they been together, oh that long....wow.....

A case of the Invisible Mr Neil Finn

A contest Meet & Greet tonight and all the band are rounded up, we cant find Neil. Evermore are onstage, so i check both side stages, the dining room, rehearsal area, outside, all spare rooms and the 18 toilets. No Neil Finn. I continue to search, running now, not quite worrying but weird as I usually know where the boss is.

I find him with Dee, and ask where were you. 'You know he says' grinning...."You looked straight at me and I said Hi Pete"....

He was side-stage watching Evermore..... I did not see him or hear him. I have 20/20 vision and damn good hearing....he had to of been Invisible . I think some people can blend in so much when they don't want the public seeing them they almost become invisible...Neil Finn IS the invisible man. Either that or I need glasses. He finds it so oddly funny, I think it's totally freaky.....anyway he makes a grand late entrance, and is so kind to some of the people in the room, especially the poor lad in the wheelchair that is in a poor way. The guy just adores Neil and I see the magic of music and voice mean that extra bit to this person. Neil asks if we have any spare Merch so i surrender all that I have, the guy is happy so it's worth it. A nice moment.

Adelaide gets a bad rap sometimes as far as touring goes, just generally not from us, but tonights show was great, just loved it. Nice vibe and we are all happy back at our Hilton home. I call Mark as it's not that late and order some room service....I have a huge bowl of fruit and other odd bits from the band room, so am eating healthy fodder.

My bed is nice, I get some sleep.


---
June 15th
Adelaide-Perth-Travel Day.

Breakfast in bed, watch Sky-News.

Sitting in the foyer of the Hilton with Dee and Noel comes on down first. Next is neil and we talk stomp rockets and beach balls for the Perth show. Thee last show so gotta have some fun. I pledge that I will find both .....Nigel is last. neil doesn't have his bags with him????

Flight to Perth is fine, a spare seat and Dee in the other, so all good, don't like long flights with strangers. Mal and Di in front, they are good to sit next to on the plane.

Give the guys some Enz 8x10s to sign for the membership kits, keeps Nigel busy as he hates the longer flights. Eddie is being crude, he has been fun on this one.

Neils arriving on a later flight.

Leanne isn't at the airport so I think she is working, and I get my usual room at the Hotel. Each time I am their I leave a small note behind the painting and yep it's there from last time....I've stayed in this room probably 4 times.

Head across the road to the food bar and have my usual....spot Nige going for a walk by the river.

Call Nicky who's company is putting together the Letters to my Frenz book. I have to sign off on the master sheets so i decide to walk to her office...it's a nice day and some exercise is required. It's looking good and Nicky and husband are great and put up with my tour exhausted waffle....the walk did wake me up a bit.

Nicky drives me to the Hotel and I introduce her to Eddie and Mal and Di.

The book is about 2 weeks away from completion, and already 80% pre sold on advance orders. There is a chance that it might end up selling out on the advance orders alone. It will be a one off run, and that's it, after that people will be stuck paying high prices on Ebay. It's one of those projects that will be lucky to break even, but worth doing.

Leanne drops by and we are all going out for dinner. Michael (Gudinski) has a dinner on but I prefer to see Leanne and Margaret and Suuz, just 'cos I haven't had a chance to really hang with people. We go to Santa Fe for mexican, opt for the jug of tequila!!!! (Hic!). The food is ok, not brilliant like our LA faves but ok. I shout everyone and arm wrestle Leanne who try's to give me $20.

Leanne drops us off and we do some filming for Rated PG dvd.....Suuz and Margaret do a bit for possible use.... the human lampshade bit...kinda weird but works.... and none of you know what I'm talking about so ignore this.

Watch LOST and Suuz is now addicted... and I get some sleep....some.


---
June 16th
Perth -Burswood Dome

Breakfast with Leanne at Toro. The owner says she is prettier then I am...I suggest glasses. Nice food and coffee. Call Mum in the middle of clanking knives and forks.

We go off in search of Stomp Rockets, Frisbee'ss and beach balls. of course they are all seasonal......but luck is on our side and we were persistent ....we bought the last lot of Stomp Rockets in WA, we bought all of Clark Rubbers smallish beach balls.....and loads of streamers and frisbees. Mission complete.

Back in time for soundcheck. being the last show we are letting some Frenz of the Enz in for soundcheck....about 20, from all over the globe. They meet with Julia at reception who seems to call us everytime a new person arrives....drives me a tad nuts *grin* but I know everyones names by the time I am out the front. Eleena from Love Police stops me and they have some special embroidered Enz scalves for us with the Tour name on it...and some other fun stuff. We are spoilt.

At reception the group can hear the Enz rehearsing, the guys have just started so I delay us a bit as I like to give the band a few songs to get underway. The group of Frenz walk in...is this the last soundcheck ever for Split Enz?

A nice collection of Enz songs again.... including Titus....Neil calls me up and asks for the group to decide on one song to play....we can give him three....one has already been played before the group came in so just leaves Parrot Fashion Love and Serge. They do both.

I walk people one at a time to the front few chairs to take a snap or two and then back to the seat. They are all having fun, blowing up the evil beach balls..evil because they are so hard to inflate!!!! Hand out streamers for the encore and instructions. The Frenz are all dancing, good to see. Everyone reading the To Dance or Not to dance Posts. So obvious from the hundreds of emails I received that people love to dance, and hey the guys like that, so always a good thing.

A single beam of sunlight is striking a chair in the venue so I sit in it while Deb from Broome takes a snap, Deb is part of the Marky B and Deb...that used to be in Melb. She is down for the show much to my delight and looking great, Broome is doing her the world of good..all that sun.

Soundcheck is over so I escort everyone out..we do the 'Enz merchandise shopping tour' first ...where Eleena and myself get to act our roles of Discount Mall Bus Drivers....pointing out the Enz stock..all very tongue in cheek. probably quite odd....(:

Leanne arrives and helps me with backstage stuff...this Venue is so huge, our production office is a half a venue walk from the band room...so I am really fit by the time the band are on. The backstage area is monstrous, our huge trucks filling only part of it, crew members driving forklifts, I get use to it very quickly.

Film a bit tonight. have a photo taken with the guys (thanks Leanne and Di) I always take so many for other people and forget about myself...but tonight I get a chance... The band room has such a nice feel, really good mates. Am so glad it's this bunch of people, and despite the odd bit of cynicism from the odd person (some may say very odd *grin*) it's the perfect lineup and partially because they are friends. No stress, no bullshit, everyone having a fun time playing together.

It's a standard set with few detours, for some reason i thought the guys would detour a lot..but straight into it....I see Red is nuts, the venue going crazy, it seemed everyone was dancing from the ushers to the crew to the 10,000 out front. The Stomp rockets are fun..each rocket has a message on it and signed by the guys... 'For a good time call Eddie'.....'Who has the longest..." 'A rocket in my pocket..."

Leanne escapes into the pit with me, she takes stage right, myself on the left....beach balls away during History Never Repeats, streamers are flying from the audience and it's a bigger production then 'Apocalypse Now '! Looks amazing... and it's cranked up loud.

So that's it Enz tour over....the band room has a buzz about it. Michael and Frontier give us special Enz Tour Computer bags. They have the Spellbound face on it and tour details underneath. I'm happy to be remembered and I need a new computer bag.

We head back to the Hotel as the bar is booked for a private function, and it's full of people that we dont know. This upsets a few band members and I do my thing and clear them all out within 15 minutes. Neil asks how I did it, 'hey I did the upstairs Bar at The Club' I have some tricks. Soon it's just band, crew and some friends, feels nice, I have one drink (what a party animal). Duges is a bit like a drunken sailor, a pleasure as always to have him on the road with us. Say good night to some of the guys and head upstairs for a toasted sandwhich with some friends. The Evermore boys pose for a photo with me, which was nice of them...good lads even if one of them likes John Farnham-I think I've convinced him to change his mind.

Am asleep by 4.00 which is ok, usually last nights on the road I wavered my rights to sleep.


---
June 17th
Perth-Melbourne- Home Sweet Home in the Hills.

Wake up at 8.00, everything in Perth is closed, walk to Cafe Cinema for some food. Check out Industria and View Factory, great shops at Cinema City Arcade, like when Dangerfield was good. Have a meagre breakfast...

Meet in the foyer and share a coffee with Neil. He tells me all about the plans for UK, will be odd not having them so close in NZ...but it's probably really exciting for the family to shake it up a bit and be with both sons in the UK. The guys wander down one at a time. Ebay vultures at the hotel, the hotel must be use to them as the Police are called which was weird....we all watch this unfold from the tour bus.

Our flight QF802 leaves on time, I miss the boarding call as I'm in the Frequent Flyer lounge adding stuff to the Enz Tour NEWS board... bolt on board and get applause from crew and some band.

Flight was ok, quick really. Drive Noel home first and Nigel last... we both sigh at the sight of those Purple Blue Hills.... Nige tells me my Tour Pay and all I can say is that I am both spoilt and blissed out and almost smash the car- thank you so much guys.

Nigel has a craving for Fish and Chips so I take him to the fishshop first..and our mistake...it takes 45 minutes, almost a weird joke. Finally I am home, and Mark has made those famous home made sausage rolls for me...just the best. Sleep well tonight.


---
June 18th
A life without Enz.

Get the charts in, Spellbound is holding it's own at #5...Evermore at #7 with their single, this tour was good for them. Make a note to check with Warners on our sales- we must be Platinum by now.

Paul McCartney turns 64 today...the line the media has been waiting for. 'When I'm 64..."

Yours sincerely wasting away........


---
June 19th
Where to start, 7000+ emails and a huge bag of mail, Mark has been doing a lot of it but it's like green algae just grows so quickly....so I plunge into it, people will just have to be patient.

My friend Trudy sends me this link , they are trying to get One Million signatures to help STOP WHALING. www.whalesrevenge.com is trying to get a million people to sign a petition to stop whaling. By the time you read this it will be around the 250,000 mark Could you PLEASE go to this link and sign the petition and add your family and friends names too. If you live in Japan and think this stupid slaughter is totally shite PLEASE sign it. The Japanese whaling industry is a dying cause, lets put that on the extinct list not whales.

It takes 20 seconds to sign this petition so please do so now. Thank you. PG


---
June 20th
Notice a Warhol wig has come up for Auction at Christie's, a few people have mentioned this but we blow it because of the 24 hour block they put on all Net bids. It's a bit of a scraggly old wig...I can picture myself mowing the lawns wearing my Warhol wig.... was VERY tempted.

Head to Prahran with Mark and call into the Market cafe, Christina is having her wisdom teeth out so we miss her. Buy some stock from Amanda and JB and do her a favour by getting her name added to a door list for a sold out show. She's stoked so my good deed for the week.

Next it's the city and a nightmare to get a park, take a risk at a 5 minute park and just escape a fine. Pick up my Nepalese money for Kathmandu, the woman recounts it 4 times Grrrrrrrr. So I am a Nepalese millionaire! *grin*

Get handed a flyer for the 28th June protest. It's a rally (Australia Wide) for people to stand up and say NO to John hoWARd's IR Laws. The Melbourne rally starts at the corner of Bourke and Swanston Streets and 10 AM.


---
June 21st
Mark Seymour, brother of Sir Nick is in court today, winning an intervention order to keep his ex-girlfriend Libby (Ms Wertheim) 200m away at all times. sad that it has to get to that extreme...it must of been pretty full on.

Sent Spock the artwork cheque for the book, so another bill out of the road....the book is getting closer to completion (Yay).

Finally finish 'How the light gets in' . it's MJ Hylands book, a good read, started it during the Enz tour.


---
June 22nd
The chooks have now laid 5 dozen eggs, they stopped for a few days while I was on tour, I think they missed me, but now that I am home they are laying record number of eggs. Mark has had about 5 omelettes while I was away.

Time for a fave List...

Drink- Baby Pellegrino-the 250ml bottles.

Book-MJ Hyland- 'How the light gets in'

Music-Devil You Know- Enz (Neil Finn)

Colour- Rustic Red

Person-Neil Finn

Tool of the Month-Phil Judd for putting me through so much shit lately.

Food- Mg's sausage rolls

Our friend Ben Yeti moved today, well the truck took all his stuff, on the way to Brisvegas, will it ever be the same again. Bon Votage Yeti-we miss you already...always a room at our place you know that ol' friend.

I give Cosmo his Baytril needle today, his eye was a bit weepy, it's a rabbit thing. he has been running up and down the corridor every night, it's his exercise period. We put him outside when it's not too cold. Banshee helps round him up for me, it's funny, she'd make a great cattle dog! She still swats him every so often...Cosmo returns the favour with a rabbit kick. Ahhh our children.

Make Thai Red Curry with chicken for dinner. It suddenly gets a bit hot..tasted good, think the fresh coconut milk made a difference.

Word arrives Spellbound IS Platinum.


---
June 23rd
Send the travel agents some money for the Nepal trip, it's coming up fast. Got new laces for my climbing and hiking boots. Watch out Everest!

Harry Kewell is such a hero- and the rest of the Socceroos-Go Boys. They must be stoked, the final 16 of the World Cup.

Gabe Bates sends us an invite for her art show at the Jackman Gallery, it's another triple show with Jo Darvall and Maxine Jepson...starts July 5th and runs through to the 23rd. Jackman Gallery is at 60 Inkerman Street, St Kilda. Really want one of her 'Brownies with Guns' paintings.


---
June 24th
Did I tell you to all sign the Stop Whaling petition...

www.whalesrevenge.com

Oh I did, well just in case you forgot to......cmon...put it this way, when the petition hits 1 million I will stop hassling everyone *GRIN*.


---
June 24th
I have a list for this weekend, things I must do and I get them all done. Clean the house, put 200 bulbs in, clean the chicken area, wash the bathroom, sinks and showers, clip the tops off the endless plants that surround the circular drive, annoy Mark, my list is complete.

Jan from Christchurch spoils us with some Chocolate Fish, they arrive when our pantry is chocolate free....so perfect timing.

Work work work all saturday, finished about 50% of the office stuff and emails, loads to go. The new Broadband is working so well, loving it- thanks telstra and Netspace...and of course Yeti Computer Control Centre (YCCC) for endless help.


---
June 25th
Tim Finn age 54...is it possible. he had a quiet birthday a few Enz mates and family called on by. I remembered around 10.00 at night, actually i was waiting on the charts as well, so i could tell him we were Platinum.

I also get an incredibly stupid email from someone who should know better and of course no apology. It seems it's so easy to upset people but too hard to do the right thing and apologise. So damn frustrating.

Go into the vegetable garden and find that I suddenly have cauliflowers...they must of sprang up during the Enz tour. BOING!

Bec calls in for the day and it's loads of fun, we head to Mandala for some shopping, I was very good, she wasn;t...better her then me(: Nice ear rings though Rebekah.)

Some serious Pool games today, keeps Mark on his toes. hear from Miss July who did get the job she wanted, huge Congratulations...tick that off the list, the boyfriend is next!

It's cold outside tonight, after a really nice day. It's like Winter only arrives here at night. My bed gets warm easily, I disappear under the endless blankets from Peru..so warm.

Banshee has a nap with me she likes the peruvian blankets even more then I do.
So on that snuggly warm thought...it's time to say Goodbye.

Take care and remember Whaling is total bullshit. Do the right thing... www.whalesrevenge.com

Take care

Gryphon.

---
If there are any problems with this site, please contact webmaster@aswas.com.