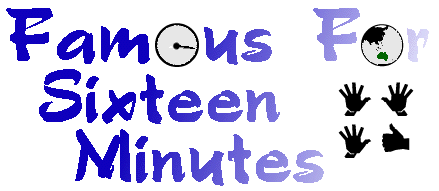 The Life and Times of Peter Green
Archive: 13 November - 26 November 2006
---
November 13th
Ed and the Pearl Jam boys kicked serious arse at Rod Laver Arena tonight...loved his hoWARd/Bush comment 'John Howard should get his hand off George Bush's banana'... we all got it!!! *grin*. It seems big tours only help current albums a little bit sales -wise these days, bands probably make more money from the shows and the merchandise...The Stones most certainly do. Keep hearing that PJ's are going to turn up at the Make Poverty History show at the Myer Bowl on Friday.

Do some scribbles around our next Christmas Card, decide that this one will be mostly images around the Crowded House 'Farewell to the World' DVD, it seemed a shame not to use some of the images from this as it would make a really nice card. A cool Christmas tree and some extra Xmas balls will help! Balls to your all!!!!! (opps)

In December I am going to take a bit more 'me' time each day, just to read a book or go for a bit of a walk. Even up here at amazing Kalorama it still seems all go go go. Taking an hour out every day will not cause any hiccups I'm sure, just don't want to end up being a work obsessive person, life is way too short. Got to love it all some more.


---
November 14th
Seems like our seat of Monbulk is a hot spot for the election, horrible Family First signs appearing near the side of the road....it must be the hand of God, the 4WD suddenly loses control and wipes them out- Bam Bam Bam.....feel the pain Family First.....I hate religious freak parties that hide under the guise of 'Family'...rub the surface and suddenly you see their rust...homophobic cultists....Bam Bam Bam...opps took out a few more..... stop that God I know it can't be my driving.......... must be a few activists in the hills, spotted 'Get Out Of Iraq" spray painted across the Liberal signs...good to see, not that I am encouraging people to attack voting signs with paint......ok just your cars! *grin*. Wonder if people think it was yours truly who did the graffitti... innocent of the crime honest.

The Liberals have trailers with the local members billboard on it, one was stuck in the mud so I did stop to help, hey it employs someone to drive the sign. The driver tells me he isn't even voting Liberal, that's a classic. By afternoon Labor have even bigger trailers and signs.....is this a dick-size thing guys? So the Election is well and truly rocking along, all men showing the size of their...sign? If it was Bush it would be a very small sign! (Too much information).


---
November 15th
Snow, hail, rain...it's the end of the world. Two weeks till Summer and Ailsa Craig is being snowed on, hell, all of the Dandenong Mountain range is. We head to RIPE for breakfast, the girls have the huge fire burning away, we are sitting at a table by the window, all snug and yes it actually is snowing outside.....way too weird. Mark & myself are loving it, Banshee just thinks it's strange and tip-toes through the white patches outside.

All the little side dirt roads are covered in white, I expect to see people skating on Silvan Dam any day now.

We mail off our deposit cheque for the Solar deal, thankfully we just made it in time for both rebates, thanks to the solar lady. Every spot taken so quite a few houses are already getting ready to become green and clean. It will probably mean there is a backlog as it takes some time to add them all and do the wiring, but we will patiently wait, it's not like we or the Sun are going anywhere. Meanwhile hoWARd does his push (yet again) for Nuclear. So glad Bracks is telling him ' No Nuclear in Victoria'. Maybe Liberal voters should also think that their votes mean they are saying yes to Nuclear Stations as well.

Put aside all the cd covers and books for Noel to sign in a few days time. He's digging around for his stage spoons which we will be giving away in an auction. A cool thing to have, Noels spoon....


---
November 16th
Cold again today and yep some snow but not massive. Hope all of it melts and rolls into the dams. What a country of extremes.

Had some panicky emails today from readers scared they would miss out on copies of 'Wings off flies' , still ok for stock, people shouldn't worry. Loads of nice comments, the book is certainly having it's second wind as far as people wanting copies, Mark wants a rubber stamp done of his 'autograph'.... if people are buying copies for presents for Christmas please remember to mention who you would like it signed to....


---
November 17th
Well the Make Poverty History show is on at the Myer Bowl today...Paul Kelly, Evermore, the brilliant John Butler Trio, Jet. How cool is John Butler, the man is a so great, and the balls to stand up to Howard and co....and you have suck wankers as newspaper writer Andrew Bolt targeting the guy. Bolt just sucks and is so ignorant of the environmental issues , he stirs up trouble just to keep his profile active.

'The war mongers out there all reckon they've got a direct line to God'- Paul Kelly.

The worst kept secret of the week, Bono joining Pearl Jam onstage to kick arse with Neil Young's 'Rockin' in the free world'. I love that song, the crowd got it straight away. Great that these guys came down to support this, gave them a front cover of both newspapers next day....spotted Peter Garrett from side-stage loving it, it's not like he is short!!! How would Peter Garrett ever hide...?

Meanwhile our office has full focus on the Crowded House 'Farewell to the World' DVD and CD, checking with our store contacts, just making sure everyone has ordered in their stock. The fans are so eager for it, feels just right. I hear we have shipped double platinum in Australia during the last 5 days, and with the advertising and fan power we must come in at #1. Saying all that a record number of music dvds have been released, so some serious muscle is needed.

Find time for Migelle to give me a serious haircut and dye job, have this 'Greatest album' TV thing on Monday, so got to look half human. He thinks Labor will lose the election, makes me chuckle. Won't happen Migelle but the seat of Ferntree Gully will be very very close. I know my numbers. (and I'm right at the time of writing it's still an undecided seat).

The G20 summit is on which represents about 85% of the global economy. the protesters were total wankers, it's so the wrong way to protest, and going by the accents a lot obviously flew in. All it does is give them a bad name and their message won't get across, they look like a bunch of dicks. Hope all the Police horses they were kicking piss on 'em!!! They deserve that, sucks to kick horses...felt sorry for the cops too.


---
November 18th
Happy Birthday Miss Von Foxy One! You guys are too far away. Come home all is forgiven.

Head to the Verandah View for a quick coffee and a bag full of work, I get some done, but hold court with some customers. Drop in Brians birthday present too, he's a funny bugger, we like the owners. The coffee is even improving (:


---
November 19th
Spock , Bob and young wolf cub call on by. Good to see the family and the cub is growing at a fast rate. Spoilt with some high class champas (hic). Such a nice day, just sit outside and watch the world tear on past.

The afternoon I am in the office working away.... yeah it's Sunday but good to get things done while the phones are quiet.


---
November 20th
U2 film their new clip 'Window in the skies' at the Corner Hotel at Richmond, the same place where we did the 2 Crowded House fanclub farewell shows. 3 hours later and Bono is backslapping people and shaking hands, a true gentleman. Melbourne just loves U2, so they made 50 million in ticket sales from the Oz tour?

The Heide Museum of Modern Art at Bulleen has 'Unmasked-Sidney Nolan and Ned Kelly'. The art covers 1950-1990, have to go see it, finishes on March 4th.

Visit the Crombies as Noel has to sign some CD covers and I have to collect his spoons. It felt crazy as only 10 minutes before they prevented a burglar breaking in. It's always a horrible feeling, that home invasion stuff. The family are ok though but it leaves one feeling a bit kooky.

Arrive at SALT recording studio at 2pm for my filming session for 'Woodface'- as part of the Greatest Australian Album Series. It's a stinker of a day, I need sleep, never feel like I am any good at interviews when there is a camera so close.....so an hour + later I leave feeling, weird. No idea if it's any good, they said it was I felt it wasn't.....but hey all done....am hoping a big chunk of PG will end up on the editing room floor. Toby Creswell was fine though, only 2 questions I wasn't into...but there are always a few I guess....

Finally home, what a long day.....


---
November 21st
Happy Anniversary baby! What is it 26 years..... still far too much in love. Must be hypnotism !!!

Work work work, the phones are ringing off their hooks, and I decide to escape to Nigel Griggs place, so he can sign some cds. Really it's a chance to catch up and just escape the office.

Notice the political signs have doubled over the past week. Must be an election coming up. My car keeps running over Family First signs, members, anything or anyone holding a FF flyer is doomed..if not from me but from God herself!

Nige is home and lovely Voodoo the cat. Voodoo looks a bit chunky but healthy.... sit and chat for awhile, it's all good. Nigel wearing his GREENS Tshirt! Funny as he is a Pom and can't vote in the election! Guess the support is still there.

Home in time to catch a call from Kev, our mate and fellow LLTer with Hessie. Robert Moore is in town and both are going to pop up to Ailsa Craig for a visit, always a good thing. Haven't seen Robert for awhile or Kev for that matter so it will be fun.


---
November 22nd
Interesting to see how the peace accord goes between Nepalese Government and maoist rebels, this 'war' has been going for ten years now....hopefully this will be a good thing for the people of Nepal.

Oh am really pissed, totally pissed.....do not buy White King Bathroom Gel, this product sucks. My amazing claw bath now looks like ten wild animals have all taken dirty brown craps in the bath. I followed instructions even did the 5 minute test and nothing weird happened, next I leave the room and 4 minutes when the timer went off came back in and this 60 year old pearly white bath is totally ruined. The brown running stains are everywhere, and they won't come off. I call their emergency number and really they don't care and offer zero help. Oh the enamel must be cracked- 'argh NO'.....'oh it must be a chemical reaction'..........really i think, I thought 10 wild animals just used it for a toilet....".eventually I hang up- they are no help. I call home, I call friends Mums begging for any and all secret stain removal recipe's. Nothing worked. Grrrrrrrrrrrrrr!


---
November 23rd
Head to Bunnings and buy some CLR. It's one of those miracle products, if CLR won't get rid of this nothing will. I find out how extreme this staining is as I have to use the whole bottle of CLR and one hour scrubbing, instead of a capful ...so yeah White King Bathroom Gel great if you want to make something look like a sewerage plant! CLR rocks.

Spend part of the day doing spot checks on the Crowdies DVD, seems like sales are very very solid, have a very good feeling about this. The CD, well Live CDs rarely ever sell, so don't expect a lot on the chart for this, but I could be wrong, to be honest making the Top 40 would be great for a live cd this time of year, where the charts are bombarded with 'Best Of' cds.

The weather has settled down up here, so almost Summer and it feels nice, still so lush and green which amazes friends who call in, especially those suffering from the drought.

Cosmo is out in his yard cage a lot, it's a good size he gets to run about, Banshee checks on him every few hours, gives him a bit of a poke with that giant girl-paw of hers.

It's been our first year up here in the National Park, possibly the best thing we have ever done, feel horrifyingly content. Not sure if many people can say that, these days.


---
November 24th
Wow ten years ago Crowded House and all of us said goodbye from the steps of the Sydney Opera House. What an exhausting day it was. So many people, and if we made it official it would of been the biggest open air show in Australia, easily bumping off The Seekers at the Myer Bowl...but sometimes it's just good not to pursue that side and just let history say it was massive. I remember merchandise booth #1 being crushed by a sea of people, seeing so many Frenz and friends, amazed at how many flew in from overseas. Hugging Hessie who was in tears as he walked off stage, Neil's generosity thanking Grant & myself in front of that sea of people.... nearly falling down the stairs and landing on the plastic stage pitchfork that we bought for the backstage shrine....imagine how uncool to be killed in front of 150,000+ by a plastic pitchfork, the fans crying in the front few rows, just the amazing vibe......it really is all burn't into our brains. I think the Crowded House DVD and CD will do very well.

Our friend Robin drops in around 2.00, we just make it back from Monbulk and those exotic gourmet sandwiches on time. Mark goes through DVD stuff with her as he is brilliant, I work in my office chuckling at his 'teacher' skills..... decide to escape and wash my car, end up giving Robins a clean too, we had one lot of recycled water left so it was just enough to remove all the dust. It's part of Ailsa Craig, free recycled water car wash when you visit.

Speak to Greg Skyhook, he was in The Age glossy magazine today in the 'where are they now' section, reads well but told him he should smile more.

Hey remember everyone that December 1st is World Aids Day, so buy or wear a red ribbon to support this day. AIDS seems to of left the headlines these days but in many places it is killing even larger numbers, so buying a ribbon can help many...so write it in your diaries DEC 1st World Aids Day Must Buy red Ribbon. C'mon you cheap bugegrs buya ribbon.

Had some friends ask me what I want for Christmas, instead of chocolate this year I keep saying postage stamps, postage is the one thing that kills us, so yeah stamps...not sure how I am going to explain to my Mum that she should give me postage stamps......but you know if people ask that's what I can always use more then anything else!


---
November 25th
Wake up, lovely day outside, the sunshine streaming through the white gums near my bedroom. Election Day for the State of Victoria. We head off to vote at the Mount Dandenong Primary School, such a cool little school. Only small lines and it's heartening to see the piles of Labor and Green 'How to Vote' cards on the table after people have voted, the two parties we support have BIG piles.. evil Family First just 6....we are smiling. The Liberal voters seem very very old up here, the Green and Labor voters much younger...far more gorgeous.

I settle in at 6.30, the voting booths all closed at 6.00. I've always enjoyed watching elections go through their paces, it could be because the last 19 Australian State elections have had the Liberal Party lose, this will hopefully be their 20th loss in a row. Mark suffers me and watches some of democracy taking place. At the start there is some swing towards the Liberals and for the briefest moment I think the worst..but the numbers keep ticking over..... a mere 1 1/2 hours later it's looking great for Labor...the Greens are still Polling strong but not the numbers like they wished for......30 more minutes and it's pretty much over. Steve Bracks and the Labor Party are returned for a third term in office, with a mere 2% swing against them. No Victorian leader has ever won a third term with such a healthy majority. It looks like the Upper House control will stay in Labors hands but only just, and it's great to see The Greens Greg Barber assured a seat. It's the second best result in 106 years in Victoria. As State Labor President Bill Shorten said 'The result is the destruction of Robert Menzies fading dream of Victoria as the jewel in the Liberal Crown'". Amen to that!

In the seats of Melbourne, Richmond, Brunswick and Northcote the Greens out-polled the Liberal party. Our seat of Monbulk was a Labor win, the Greens doing incredibly well and Family First not doing much at all. Am totally overjoyed that the horrid homophobic Family First will not win a single seat in parliament, and a huge thank you to the masses of Victorian diary readers who emailed us that Family First will always be put last on their ballot sheet...just overjoyed that Victoria will never return to the horrid days where bigots like FF have any sort of control. No critical mass anywhere and no upper house seat. Bracksy those lucky cufflinks of your grandfathers certainly do work!


---
November 26th
Happy Birthday Toija!

Ok waking up to such good election results are only beaten by one thing...Crowded House sitting at #1 on the DVD chart. As hoped 'Farewell To The World' did debut at #1 on the Australian ARIA DVD chart. So exceptional....just think ten years after the split, sitting at Top spot. I have a huge silly grin on my face. This time of year you just never know , so many DVD releases. EMI and the worlds best fan base just made things like this happen. The Live CD of the show is doing well too. Live Cds rarely chart but the Opera House CD is almost in the National Top 40 too. It's going to be a Crowdies Christmas! Thanks to all of you who have shown your support by buying 'Farewell To The World', I still haven't watched myself on the bonus doc....what a strange creature I am. Remember also we are getting close to having 'Recurring Dream' bump Savag garden from the #1 spot for Biggest selling Australian Album by a Group- so if you want to buy a present for someone this Xmas, buy 'Recurring Dream by Crowded House.

Our friends Jacqui & Miss Genevieve , who were our neighbours at Greville Street drop in for a visit. Cool to see them, Miss Gen aged 9 now has her own horse, she's a very competent rider winning endless ribbons . Great to see them....and they are amazed at how Banshee has grown. The crazy cat spots Gen walking down the trail and remembers her and runs up to say hello.

Anyway that's it for now, Santa and his comic sleigh are fast approaching.... only 4 weeks to go.

Ho Ho Hosiery !!!

Gryph

---
If there are any problems with this site, please contact webmaster@aswas.com.