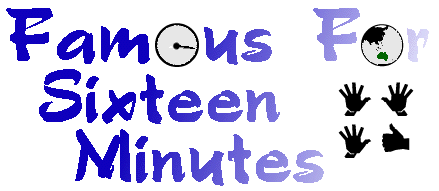 The Life and Times of Peter Green
Archive: 20 March - 2 April 2006
---
March 20th
I like the cold, the harsh, the bitter bite of jack frost. So after the sun soaked perfect weeks that surrounded the Commonwealth Games, it's a delight to be lying on a massive belgium rug, in front of a roaring open fire, sipping on some tea typing away. It's 8 degrees outside, was 9 yesterday so I'm getting a taste of what the colder months are going to be like at Kalorama. Banshee and the boy (Cosmo) are inside for most of the day, Banshee discovering the joys of central heating by placing her cat butt firmly over the heating duct in her room!

So what happened today, the 20th of March? Phillip Judd turned 53 and I hear the sad news that Minnie Pwerle died a few days ago, she was a really great Australian Tribal artist, wild exciting use of colour, age 86 she was my favourite Aboriginal artists, I'm sure masses of Pwerle fakes will start appearing on the market now.

My cheeks are all warm sitting in front of this roaring fire, no not my arse cheeks , c'mon you know I don't type the diary naked (well not whilst it's cold)....

I have a great view over the valley from here, it's icey lake sky, no wild life out today, everyone is snug.


---
March 21st
Just found out that Neil is away on Bic's NZ tour, I've bombarded his private account with way too many emails, just need to know stuff around work, if I'd known he was not in the office I would of been more subtle. Oh well it is work, I'm sure he gets endless emails from everyone else too.

Call in and visit Warick my chiropractor , no wait today straight in, I like that, feel really relaxed, it's a good session, my neck, back etc snap back into place my neck making a huge popping sound! It sets me up for the day, loads of energy , and need it too, do 9 straight hours of Enz stuff for Warners- Mushroom. I can see those deadlines fast approaching.


---
March 22nd
Spock and Phudd arrive at 10.15. Give mr Judd the art tour, Think he likes my Morrissey piece (sounds rude) it seems to be a favourite with visitors. He signs a huge stack of Novelty Act cds in the kitchen and we all break for some lunch.

Spock says to pinch him as he can't believe the album is finally out, neither can we. Take him on the 5c tour, once people go for a walk through the house and grounds they understand some of the reason we are here.

Lock in a day with Spock to finish off the Enz book layout, still trying to track down the right printer and binder, have total faith that it will happen but it's frustrating that so many small businesses have closed down because of the GST.

Wave goodbye to Phil and Greg from the top gate , feel like I'm in the lower ranch paddock on the Dallas set, or the Beverly Hillbillies 'You all come back real soon now, ya hear!'.


---
March 23rd
The Aussie hockey girls beat England 3-0 in the semi final- go girls. I just know they'll win the gold.

The whole day is work for us, the Enz project is more work then I even envisioned, and as always with the band members oking and rejecting, it is hard to get a finished lot of images etc...making progress though.

We are having lunch at The Verandah when some cute kids come in and get way too excited over the Kalorama Mousse. One girl comes up to Joy the owner and says 'this is the best chocolate I have EVER have'.... another happy customer. Joy looks at me and winks.

Thanks to those of you who ventured up and have tried the Mousse already...thanks for the emails and no you can't have the secret recipe(:


---
March 24th
While the sun is out, I take some time to work in the vegetable garden, pick 125 Tomatoes, all shapes, sizes and colours, I've got no idea why the locals say you can't grow tomatoes up here, I know from this abundant harvest we sure can!

Mail out the last of the signed Judd cds, ok that's a lie, I have 6 signed copies left if anyone is interested.

Had some phone calls today from the media wanting to do interviews around Paul, I decline,a part of me hates the thought of Mardi or the girls picking up the papers and reading another Paul article around his death, these days I keep most of my Paul stuff in my head and in my heart. It's rare but some nights during the deepest of dreams I do flash to Pauls last moments, and I am just left feeling sad and so unsure like it didn't really happen. I don't know, almost a year later and it's as confusing as ever.


---
March 25th
Noel Crombie drops into the Kalorama house, both work and a visit. The Cromb is like one of my oddball uncles, really he has so much respect from both Mark and myself. It's his first visit to the house and a fine day to just hang outside and have a meeting. He ok's a massive amount of images, every single one he is happy with, so I'm pleased means i'm on the right track. We are walking through the grounds and he tells me he can get us a good price on the huge Californian Redwood Trees if they ever fall down. I hope they survive through my lifetime, such grand beasts of trees I wonder who planted them, they must be 150 years old at least, still healthy.

We devour the orange poppy seed cake that I made this morning, just too tempting and it's enticing aroma drifting through Ailsa Craig. The massive oven in the kitchen just calls out to be used every day.


---
March 26th
It's been a year since Paul exited this planet and I think I've thought of him nearly every day. I wear this old shirt he gave me and head off to the bakery with I Like It rare #3 under my arm. Feel ok, feel fine, dealing with this.

Put on the disc, still ok.... and suddenly these storm cloud tears just well up and sadness. I wish I had some of those novelty glasses that have windscreen wipers on them, shit I can't even see to drive. Pull over, it would be very uncool to die in a car accident on this day.

Compose myself and go buy the bread and some baked goodies. Head home the scenic route and call into the huge park, sit on a bench and just collect my thoughts. I'm ok again. Really stupid to wind myself up like that playing those Hessie songs , but maybe it got it all out of my system. The Paul Hester emails have been coming in all week, each one just leaves a mark on my psych a bit of scaring ...so good to have a bit of a teary howl.

Have lunch and Mark and myself walk down the road to the local park where a Vintage car rally is on, a fundraiser for the CFA. The country fire authority. I expect about 30 cars, and there were hundreds, lovely old Buicks and the most incredible old mercedes, masses of vintage cars in the most mint condition. Track down the raffle ticket seller and buy some tickets for the CFA, No idea what the prizes are we just want to support the Country Fire Authority- real heroes those guys and girls.

Head home , and have a bit of an afternoon nap. Wake up suddenly with the weirdest sensation that we have won the raffle. Ten minutes later Mark walks in, 'hey we won the raffle...'., 'I know..." I mutter. Umm Hon what DID we win? Apparently there were 2 main prizes, We won the latest George Foreman Lean Mean Fat Grilling Machine the jumbo 858 square cd size WITh the bonus George Foreman sponge! Cool...and sure beats the other prize, a weekend for two at Kalorama Guest House. I said to Mark why would we want to go to another house that couldn't be as amazing as ours...we'll happily take the Lean Mean Fat Grilling Machine! *GRIN* Thanks George, thanks CFA and thanks Uncle Hessie I know you had something to do with this.

The Commonwealth Games are over, the closing ceremony tonight and Australia just romped it in, the second highest medal hall ever, Melbourne you looked amazing. Sarah performs Dont Dream Its Over.


---
March 27th
Tony Blair was a total twat preaching to the Australian Parliament, on why we should stay in Iraq. 'Courage to see it through'...through to what civil war? I used to think Blair was ok but he's just another of Bush's butt monkey's these days.

Do some Bic Runga work today, mostly sending out the UK/Eire dates, She is building a solid cult following in the UK and even bigger in Ireland , so BIRDS may do well over their.

Noel Crombie almost got his wish, a tree fell across our driveway, not one of the Redwoods but huge none the less. I'm surprised we didn'y hear it come crashing down during the night. Will have to get the chainsaws out and be all blokey and chop it up, at least we'll have firewood for Winter.

Pinky calls with the sad news that her gorgeous dog Martin has died, very very sad, Martin was an extra special canine.

NZ Idol judge Paul Ellis gives me a call, ok Ex Judge he's moved on and is living in BrisVegas now, always good to speak to him, fun.


---
March 28th
Mark gets his own chainsaw, just a Ozito but they work well, do the job, gotta have your own chainsaw.Allie in Qld tells me her chainsaw is PURPLE coloured. The table arrives for the art room,. for the art screens, It even seems stable on our bloodred concreted floors.

Another fave artist dies, this time it's Pro Hart, dies at his studio in Broken Hill. June 28th some of Pro's items will be sold, I think the painted Rolls Royce is one of them, Just six months ago he was still excited about painting, saying he was moving on to another whole level.

Watch D.E.B.S. the movie, what fun, superhero school girls in very short skirts. It's official I am a dirty old man! Lucy Diamond is so cool.

Deb and baby Georgina join us for breakfast, the baby is growing and she'll have a healthy crop of hair. Very well behaved no crying or screaming, we like that. good to see them.


---
March 29th
TIME magazine has a major report on Global Warming and Climate Change. The good thing about TIME is that if you subscribe, you can check out their complete database on all past issues. Apart from the major climate change articles, there is also a piece on Iran trying to obtain the nuclear bomb...and the Lord of the Rings MUSICAL (cough) at the Princess of Wales Theatre in Toronto. It's 3 1/2 hours long.....I don't know a singing Frodo............!

Not much sleep tonight, very restless, drop a melatonin , my first since I've been here, too much coffee today. Bad Gryphon.


---
March 30th
Make a note to get Morrisseys new CD- RINGLEADER OF THE TORMENTORS sounds great....Mozza just keeps churning them out with some help from Mr Visconti.

Decided to wait for Zathura to be on DVD, hasn't done that much box office wise, Top 5 in Oz so cultish.

Hear from an old friend Bronwyne, apart from winning Triple J's Unearthed, she was also the girl who penned the Graffitti Line I LUST FOR NEILS FINN all those years ago in 1980. She sounded great, one of the main dancer at the Commonwealth Games ceremony. Still loves those Enz boys.

More media asking for Interviews around Paul, say No, when will all this just settle or end.


---
March 31st
Deliver more Chocolate Mousse, batch #3, I now know how to make just enough for 2 more for desert for us.....

Sit with Bryan and Joy at The Verandah and have an hour off. It's that sort of day, spent the morning doing Enz work for Warners, so nice to have some PG time to myself. Do some serious driving and gather some reels of Enz recordings...hopefully some of it is rare.

Looks like we will be driving to Coldstream next week to get these laying hens....chicken area is slowly coming together. Just fox proofing and Banshee proofing, have this vision of Banshee running past my office window with Neil & Sharon the chooks in her mouth......have to make time to get to Beenami to bring back the expensive metal fencing.You guys know that we are calling 2 of the chooks neil and Sharon..hey it's an honour.

My toes go crazy, rain on the way, so decide to put in the extra snow peas and spinach, won't hurt for them to get a good soaking from mother nature.


---
April 1st
No major April Fools day jokes, an easy day. Cold day , 9 degree's and the windscreen of the car covered in ice. Am told that it snowed somewhere nearby, I believe it. Hell Winter will be colder then a mother in laws kiss up here.

Apple computer company turns 30 and sends us some cake for making them rich(er) Mark celebrates by trying to fix up the computer!

Laura arrives at 2.15 on the dot, zooms up our driveway, says she doesn;'t know what all the fuss is about- go gal! She has three huge photo albums full of Enz snaps, for our use in the cover artwork- thanks Bingy!

We have some apple pie and tea, all very civilised. We've known Laura for ages, she was one of the lucky ones that lived with us *grin* i think she even watched Deep Throat with us that very first time, we were all porn virgins (: She exits the same way, down the drive way as easy as pie (apple).

Cook some homemade hamburgers on the Lean Mean Fat Grilling Machine it works really well, tastes great....what a great prize.


---
April 2nd
Another cold day here in the hills, light one of the fires in the lounge-room, a bit of smoked Gryphon at the start but it's soon roaring away.

Grand prix is over for another year in Melbourne, have to say didn't remotely miss the buzzing of the cars at Albert Park, nice to have some peace and quiet up here. Off they head to Italy.

Gold fever has been taking over the prospecting areas between Ballarat and Bendigo where a $250,000 nugget was unearthed a mere 60cm below the surface. Not bad for half an hours work and a half decent metal detector.

That's it for now, Mark is out the front of Ailsa Craig with 2 pack mules and our panning dishes, we're off to the Gold hills to make our fortune. Yeeha!

Rock!

Gryphon

---
If there are any problems with this site, please contact webmaster@aswas.com.