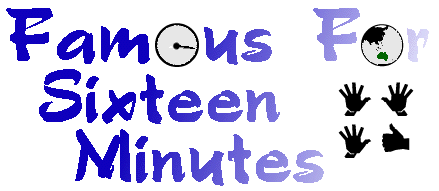 The Life and Times of Peter Green
Archive: 23 January - 5 February 2006
---
January 23rd
Do the count for the first batch of Judd cds, well the first cheque to go into Mr Judd for the CD (Mid March release) is written, just wish he would have his web page up so he could sell a few more to the non Frenz members (aka- general public Juddy fans). No turning back now Phil! (:

Call up the cooling company, Mr Freeze, just to get some quotes, lets face it we are going to be at the Kalorama house for a long time so I want all future Summers to be super cool ones. Let's hope yours truly flips the right switch in Winter and not the super cool one.... other wise our visitors will find a Gryphon frozen popsicle!!!

Get a visit from our neighbours, the ones building the house- Martin, Hisako and their 2 cool kids. Daizu the dog says sorry to Banshee the cat.

Was meant to fix the chicken house today but have put it back, need to get the fencing from Beenami to make it fox proof.


---
January 24th
Courier 32 Enz posters to Frontier Touring company so they can use as display on the walls for the press Conference. I always worry when our originals leave the archives. Picked out a wide selection from Mental Notes to the ExtravagENZa period.

Dr Warrick was good today, left feeling fantastic, still haven't looked at the Acupuncture needles, such a Wuss I am. Think if I see them I won't relax and they won't do their job.

Notice a piece on TV how acupuncture relives Migraines, the really strange thing was, the guy on the news cast looked exactly like me AND he was wearing a route 66 shirt. It was really odd, the sort of odd where you wonder if there is some secret factory churning us out of moulds and the hope that we never ever see our doubles. Was a tad spooky.


---
January 25th
Lunch today at Montania. It's at Mountain gate so sounds more exotic then it was.

Justin arrived early to put in the final security grills for the office and library, the cameras and extra alarms are next...talk about Fort Knox.

I forget to get the Dame Edna first day covers, keep forgetting, have to make a note of that. So cool that Edna is on a stamp...but I know of another old lady female impersonator that was on before Edna..No I don't mean her Royal Majesty..she is a real Queen truly....just another person (no names please).

Graeme the Plumber arrives and he uses our Loo, the one that has the odd Christ statue and cross...ok it's almost a Church on it's own.... and of course Graeme asks if we are religious and then if we are Catholic. I stare back horrified, and no idea why the thought of someone thinking me Catholic freaks me out.......I stupidly say I'm waiting on my Jesus Loo Paper dispenser ...and he mentions about his strong religious faith (Opps). We have a talk about all things Church and he shows me a snap of his family.... he seems happy...still bet our Loo confused him. Well one can pray anywhere.

I wonder why it goes that way...Iconic Religous feature= Church= Snap Of Family. I tell him how disgusting Family First Party are and he basically agree's so he's one of the good religious people (Phew) otherwise we'd have to kill him and bury him in the chook yard.

He replaces the shower taps, washers, fixes the damn singing pipe (don't ask) and a few other things. He performs a miracle (or the Christ statue in our Loo does) and Marks sink is no longer blocked...being a miracle he doesn't charge us for that one. Some super water saving environmental plugs are installed in Marks shower, Mark hates it because the water doesn't half drown him...his words 'decent shower' will haunt me for years. Oh well we all adjust for water saving, Bracksy would be proud of our efforts.


---
January 26th
Happy Australia Day. and all that stuff.

Stuff the car to the limit with boxes for Ben and Jen, I know they'll need them and empty cardboard boxes are hard to find, means a serious detour but gotta help your mates. No one home so dump the boxes and head way across town to Seddon. Yes Seddon, where SEDDON it is a real place even if I had never heard of it.

The car is dangerously low on fuel, so I jump ahead on the Navman and locate the nearest garage, such great technology. I am an hour early but this is a run in, have to be back for Marks dad and girlfriend who are arriving today.

Carry a dozen bottles of wine for Gabe and Ailsa, both spunks. Greg Skyhook is their early which is nice, good to sit and chat. Ailsa gives me one of her special cold Green tea drinks. I wish I could spend more time here, guilts me and irks me......

It's hot outside, Australian hot, melting hot.

Gabe gives me the Xmas Painting and I just love it so much , it still blows my mine, even my crooked smile is captured perfectly.

Greg Mac tells me to look up and I'm sitting under the 'Little PG' painting for the Sydney art show, it is all way too weird....messes my head.

Freak at the time and jump in the car, gorgeous art in hand, call home on the way and Marks dad is running late, by 1.5 hours due to the many bush fires. So I could of stayed after all (grumble).

Finally make it home and discover some burn't leaves in the decking... the fires are still quite away from us, but even some burn't leaves says they are too close. Part of the sky covering the valley is full of smoke, well hazy smoke....

It's night and the sky line isn't red here but in the gorgeous ol' Gramphians, a fight is on, man v's nature and Halls Gap is the prize. The CFA and the others are putting up a major fight...and I'm praying for some rain or a cool change. These guys are true heroes, not football players or tennis players,or musicians but Firefighters and volunteers like the CFA. It always craps me when a sporting person gets 'Australian of the Year'....

In the end some rain falls and the firefighters get the upper hand, but massive thousands of acres are destroyed and many houses. It could of been a lot worst, but for this week, it was pretty horrible in many areas around Oz. It's part of living in this amazing country with so much incredible bush. In the end I'll take the greenery over cement any day.

It's dusk and I get the call, Marks dad and Kerry make it close to our place, they somehow drive past, up the dirt road and are perched on a small cliff, slightly lost...I retrieve them and tuck 'em in for the night.


---
January 27th
RIPE for breakfast, it seems that Miss Pigtails has gone, not sure if she escaped or was pushed but she's not serving our tables anymore. The lovely Miss Mushroom head is, and we like her, and that sexy manager in her knee length black stockings PuRRRRRRRRRRRRR. There is a magpie bird that is so very patient just waits till the time is right (time is RIPE?) and strikes and steals food.

Fajitas on the decking and who needs friends when you have so many birds, the Parrots really want our dinner.

Mark and myself play a shocking game of Pool, and admit defeat. All of us end up watching DONS PARTY on dvd, always a great time capsule and fun.

I'm chilling out and relaxed knowing that Enz madness is fast approaching.


---
January 28th
Take Peter & Kerry to the verandah for breakfast and Joy wonderfully fusses over them. They leave for Ferntree Gully markets and we head home, as we walk in the door it starts to rains (Opps), I remember they are open air markets (sorry).

Spend some time on line, still trying to find SUPPLEMENT TO THE ART OF ROSALEEN NORTON (Preface by Walter Glover) spiral bound and only 70 made. If anyone out there ever comes across this booklet please let me know.

It has a picture of my Norton original THE CAT inside, and I am desperate for some details on it....like the year it was painted.

I could get all spooky and go into a trance and find Roie the old fashion way...but I might not come back.....


---
January 29th
Mark and myself manage to redeem ourselves (only just) and finally win the very last game of Pool...we all know we were really just being nice ot the guests..sadly we weren't! (:

Wave goodbye as the inlaws head off, driving to NSW.

I spend the afternoon going through Marks Enz images getting more shots to the guys to ok. The one never before used shot Neil hates, which is weird as he looks ok in it, Noel has great hair in it, I didn't ask why, guess we all look at photos differently.

Mail in the water rates, the last little payment on the old digs at Greville street. Haven't thought about the old place much, which is weird.


---
January 30th
Head to Mountain gate to grab some copying, the lady at Office Works is a total cow so I give her THAT look and tell her what to do with her fax roll!!! Accidentally take out a display on the way out the door and just keep walking. Find a sweet old dear next to them who does all the copying and is happy to have the money. It was one of those must have in 5 minute jobs, but she has to have 1 1/2 hours...so I go into the Mountain gate Barber Shop and Rick cuts my hair, good dye job.

Have a chat and he spends most of his time working at the X-change. The gay super pub right near Greville street, small world.! Gives a great hair cut and this place is so so cheap- $47! That's nothing, at Greville it would cost me $130 for the same cut. I tip Rick well.

Send all our original Enz tranni's to Frontier so they can use them for media.

Mark and myself hear some giggling outside and we find a clump of teenagers in our yard watching us. I head out first and ask what they want.

'Ummm is it true that you are the drummer for INXS' they ask all red faced and serious.

I think, I could really be wicked and play this out...but nah too busy

'Sorry guys,......but you know I used to be the lead singer and people seem to think I'm dead...but keep it quiet....'

They are now totally confused and wander off...... hysterical I love it!


---
January 31st
Book Porta Nuova for some dinner tonight.

Hmmm so Guy Pierce is going to be Andy W. in Factory Girl, the story of Edie. Lou Reed already hates this......

Robin drops in her Elvis books and I need to pick an image or two for the next art series....totally stealing from Andy's Red Elvis.....

Roger calls by and I leave him with Mark to discuss super cooling for Ailsa Craig......

I just work and work and work....so much energy.

Call home and chat to Mum for ages, she is so remarkable, a totally different woman and sounding great and healthy. Relief!


---
February 1st
Another month slips through my fingers.....

Today is THE day...the day that Split Enz announce the tour. We have covered all our media bases, the Frontier media person is good to work with.... and it should be good.

Mark and myself are up before the sun, getting the car loaded...we head down a side road towards Nigels as we are picking up our Enz bass player. The road becomes a dirt track...and rather bouncy!!!!!

We make Nigel's place 2 minutes late...not bad.

Nige is good, I thought he'd be worse this time of morning but he's chatty.

Half way to Melbourne I turn on the satelite and 'she' tells me where I'm going. Despite road works and peak hour traffic we arrive at the Port Melbourne photo studio with 1 minute to spare. David calls and asks where we are...IN THE CAR PARK I happily tell him.

I spot Mal first getting made up, yep for the photo shoot we have a nice makeup gal...and she's from NZ (of course). Marty the photographer knows his stuff, nice guy.

I head out with my new Frontier friend to grab coffee and some food for everyone...on the way back the 16 coffee's leak..so nice hot crotch (ouch).

Next David spills it on his shirt...

The shoot goes very well, 2 lots of cossies, the B&W ripped suits and the glittery ones...Mark is filming loads of footage. The guys are in fine form, it looks so natural- I'm incredibly happy...Split Enz back on their bike.

I understand now why this lineup works so well, it all just falls into place. No question about it.

Several hours later and off to Ormond Hall Prahran...the home of the seventies stoner shows- the Reefer Cabaret. One of the first locations where the Enz played some shows and got a huge reaction.

We lock the media out and the odd Frenz of the Enz member (Opps). The guys wander about and some talks about what will happen...next it's rehearsal and to be honest I don't even remember this bit, it all seemed so totally normal- Enz rehearsing at Ormond Hall. Michael Gudinski turns up so I go and have a chat...

No makeup girl now so yours truly has the powder out a few touch ups, have to remember more is less for Mal Green....who by the way still has an amazing chunk of hair!

Mark is set up, a prime spot...and in they come...wow TEN cameras, which means all news channels covered and more....loads of journo's..have a quick chat to people...

Corner the guys and ask if I can bring some Frenz of the Enz in that have discovered the location and the guys totally encourage it.....so out I go and in they come, so well behave and they just blend on in.

Head back out front and secure a table next to Mark, wave Marie Finn to sit with me...Enz play- she has to dance...I know that (: She's so great, and dances almost as well as me !!!!!

Q&A time with the press is good, only the one question around Hessie which is handled by Neil so well. The media are all happy...and the guys play.....

Tim questioned about a piece in I Hope I Never and Eddie plays it straight away- talented bugger. Noel pulls out a spoon solo...and the guys squash in for a group shot and the media actually climb over each other- love it, they all want that perfect group shot.

Next its a round of interviews..... head off to MMM. I grab the cossies and most of the guitars and beg to escape the 4 hours of Triple M.

mark and myself fill up all the mail boxes in the area...exhausted we call into the Market cafe and see sexy Kristina and the family and lap up the worlds best coffee.

Do all the things we needed to do, it starts to rain...and my tour mobile goes off...have to pick the guys up.

Get a park right out the front of MMM, and the elevator opens, band walks out. I grab Cromb and Nige, say goodbye to the rest and we head off. Get them home with 2 minutes to spare...welcome to my day.

That night Split Enz make ALL the news channel and my IN box fills up, reaching the 10,000 Email mark! It's ON!!!!!

The Enz return....

June 7th Brisbane Entertainment Centre
June 9th- Sydney Entertainment Centre
June 11th- Melbourne-Rod Laver Arena
June 14th-Adelaide Entertainment Centre
June 16th- Perth Burswood Dome


---
February 2nd
Tim Finn does the Sunrise TV show nice and early. On ya Timmy.

My day is spent playing catching up, fielding calls, getting emails from everyone, more calls, back slapping, everyone around Mt Dandenong wanting to talk about Split Enz... emails, phone calls.... it's saturation with a big 'S'.

NZ emails and asks if I can do some BIC stuff...I work till 3.00 in the morning, it's all done...and I can't sleep... tick tick tick the ol' brain.


---
February 3rd
It's Friday already... how weird.

The Frenz send us 5 goats for a housewarming present...well some tribe in remote Africa gets them on our behalf...so cool- thank you, presents like that rock.

Cook a roast in the wee hours of the afternoon, just walk through the vegie patch picking snow peas and fresh vegies. This is so cool..Banshee walking behind me, she just sniffs the flowers. We pick some carrots for Cosmo , he is in his big open pen and loves it.

Have some extra Chiro today, the needles were in a lot longer...all good.


---
February 4th
Up early and buy some fresh bread straight from the bakery oven...smells great...so does our kitchen after it's sitting on the shelf for awhile.

Before lunch Mark and myself start concreting the 2nd area of the garage...just want it all done so no dust..painting the floor blood red...so if I kill anyone it won't show up. The walls will be some Spanish colours.

Mark is picking up the skill of how to mix concrete...he now does a fine mix very smooth..we are very blokey and kind of like doing all this stuff ourselves. Sometimes it's just great to step back from the music industry stuff and have a life.

It's the perfect day...sit on the decking, eat our food..the umbrellas are up, I bring out the bedding and fall asleep...when I wake up Mark is reading and Banshee is asleep next to me, her furry arm and paw resting in mine, way too cute! All together AWWWWWWWWWW!

Today was a perfect day... I feel like I'm on some weird blissful drug. means tomorrow will suck but hey that's ok Ying Yang....


---
February 5th
We work for a big part of the day, mostly Enz and Bic...a nice surprise as Joost, Deb and the lovely baby girl drop in for a visit...she has such cute fingers. Good to see them.

I have been hearing this rumour that the wonderful Bryan Singer will be working on the next Star Trek (#11) if anyone can save the franchise it's Bryan.

So that's it from my neck of the woods..... am sorry this is again late...

Take care and see you on the road in June with the always fun Split Enz!

I am going to be back and not check this update for mistakes...sorry I know you hate that....I just want to get out of my office before midnight for the first time in a week...so please suffer this just this time. TA! (as if you had a choice *grin*

Gryphon of the Skies and Hills.

---
If there are any problems with this site, please contact webmaster@aswas.com.