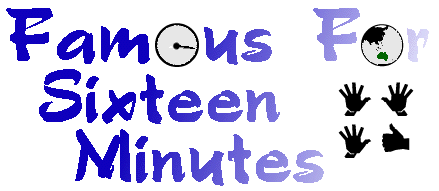 The Life and Times of Peter Green
Archive: 24 July - 6 August 2006
---
July 24th
Greetings from the nest , high on Mount Dandenong....

It's starting to get cold here at the very top of Mount D. Go to the garage and carry back some wood, we are so boy-scout prepared. Get the axe up and it doesn't take long to work up a sweat. Strip down to my navy blue singlet and ripped levi's , wood chips and sweat are flying...getting good with this axe, it's well balanced (unlike me!)... have enough chopped wood for the week if we need it.

The Interview with Bernard Z is ok, thinking back I can't remember any quotes, but it wasn't as horrible as I thought I'd be (not Bernard)....Sarah you owe me one! (Nah not really).
Call into the animal supply place at Mt Evelyn, buy some shell grit for the girls, it seems to make the egg shells tougher, especially the black chook Belinda, her egg shells are almost a deep purple (plays 'smoke on the water' on air guitar) sometimes...and they have this real texture from the grit. Belinda makes the most noise when she is laying, kind of like she is being strangled!!!!!!!!! I guess a small chook laying a big egg would make anyone cackle!!!

Spend part of the day working out 'the plan' for the rest of the year..just projects and things that need to be done and holidays and Christmas and more projects and add in 10% fun stuff. Plant some coloured silverbeet for the girls (none of it is actually silver..but red, orange, purple).

Start getting my tax stuff together for Filthy Rich Promotions and my own Tax. I am so boring and just declare everything. So many receipts though, bags of them. Robin will hate me.


---
July 25th
Book a hire car for Sydney for our one day visit.... looking forward to it. Hedwig here we come. Could end up being 2 days, one day seems very rushed.

Check out the stock market and happy that GUNNS stock has once again fallen, this shitty company are the shits who are attempting to sue some of the Environmental groups for protesting the woodchips from old growth forests they flog overseas. Considering GUNNS think they are so high and mighty it's indeed fun to watch their stock continue to plummet ..if it drops 2c more per share it will be at an all time 12 month low. Seems the investors are not investing... Gunns Suck!

The alarm guy arrives to install another Siren 'Screamer' it's so ear piercing you do not want to break into the rooms at our office that have these, we are talking blood running out of your ears (ouch).....

Let Sharon know about Alannah Hill opening a UK store later on this year....Shazza tells me one in NZ too, have I mentioned this before, probably, I just like how this hard working seamstress is doing so well. Invest in Alannha not Gunns and we'd have a better planet (:

Return the seat to Mandala and swap it for the solid wooden stool variety....just waiting on the power plugs to be installed in the library and then the notebooks will work upstairs.


---
July 26th
Get a copy of 'Moonee Ponds to Broadway' The legend of Barry Humphries.... really nice little book, he used to come up here to Olinda on weekends during Summer....I hear that later this year Dame Edna will be returning to Oz for some MAJOR shows....we'll be front row centre for that one....Mark just loves Sir Les Patterson (I think Les is some sort of relative of Marks...there are similarities...if you get what I mean ladies!)...!!! Front row tends to means Sir Les spray you with his 'juices' though.

Person of the Month award goes to Philip Woollen. He is a Melbourne banker and finances boats like our favourite Farley Mowat. The Mowat to date has sunk 10 Whaling ships and rammed 7. The main whaling boats that have been sunk have been Icelandic ones. I have no problem about it becoming so hands on, if that what it takes. Whaling ships that so no care and ignore all Whale sanctuary boundaries deserve to be sunk. Sometimes a simple protest is not enough, sometimes you just have to take them out of the game. If people like Philip Woollen show financial support it's great. I wish I was rich to be able to give them a chunk of cash...

To learn more about the Sea Shepherd Conservation Society head to:
http://www.seashepherd.org/

I decided another way to show support is simply buy some cloth badges, but especially those fantastic long sleeve navy Tshirts. The girls shirts with the Jolly Roger design are amazing. Anyway all the website....really worth checking this out...........


---
July 27th
Happy Birthday Hairball Snr!!!! (3 cheers) Who loves ya baby! (we do).

A giant 8 metre high vinyl bunny at Melbourne Art Fair was created by NZ artist Michael Parekowchai.... the rabbits name is COSMO!

Campbell added our names on the door for the upcoming BIC show, all 4 Manchester Lane shows in Melbourne have Sold Out. I just wish the record company would do some more promotion around BIRDS, Bic's in town but I haven't seen very much around the album, it deserves to do better. Still getting a lot of Emails in for her VIP list, mostly from the UK so something is still rumbling in England for her.

Mail off the huge Enz Poster to Deb for the auction, signed by all the guys...one of the last signed items we have left. It looks nice though.


---
July 28th
Friday, the week has gone fast, this is another fast year....the breaks have gone, so I'm just going along for the ride.

The light shop calls and they have tracked down another of the amazing lights for the corridor. So Jason our electrician can install that and we can remove the ugly chandelier.... these lights so go with the house. Oh gawd it would happen, I'm becoming a home decorator!!!! Just with a house this cool, it's worth making an effort, in the words of the Yeti 'why wouldn't you'. So stuff food and bills, buy the lights.

Jason calls and the third light is up.....if we are lucky enough to get one more the whole corridor will be complete. They kind of look like they belong on some deco luxury liner , incredibly classy. he also adds another power point to the library for the computers and deco reading lamps and a waterproof power point on the decking for my Summer outdoor music festival *GRIN*. My list of things to do is now down to two...

I rummage through the pantry trying to find some Madura tea, just premium blend, I keep finding endless packets of Mandurah Green tea- how much Green Tea can Peter Green drink...sounds like a riddle? Where did it all come from?

Finn clan is off to UK around September, and they are spending time split between NZ and UK, and it's good, I think this sort of thing is good for any artist, I'm part convinced it's why Bic spends so much time away...got to shake it up a bit.


---
July 29th
Great Dr Who episode tonight- SCHOOL REUNION where David Tennant meets up with Sarah Jayne Smith (Elizabeth Saden) and old rust bucket K-9. Some nice emotional depth in this one...glad it's doing well here. Australia always has been Dr Who's second home.

Losing the vibe about the photo shoot for Spectrum magazine (Sydney Morning Herald Aug 12th)..it's just me....but going through with it. Greg Skyhook turns up and brings his white cowboy hat...God Bless him. For the next hour plus the photographer has me being a total arse....but maybe a good shot or two... who knows......on some things I say NO on others it's easy. White guitar and Countdown Best New Act award put to good use. Crowdies won it 20 years ago now- TWENTY years- shit! we are all old (ish).

Anyway check out Spectrum, hey they may cut me out altogether, if anyone in Sydney gets a spare copy could you mail it to me...thanks...it's Aug 12th. (in the Sydney Morning Herald).


---
July 30th
Do some baking today, those great deserts. Robin is coming up to go through all the tax, my tax, Filthy Rich's, marks and more.... we have most of our tax stuff. So reward her with some good food. Thanks Robi. xoxox

I see old homophobic anti-semitic Mel Gibson is arrested for being a drunken sad fuck (again). Way too tragic and he'll be crucified more then his Christ movie for this one....we read a letter in the paper that Mel Gibson and Russell Crowe have both darkened the Australian name....uhmmm when will people note that Mel is actually American and Russell is a kiwi.....so lame.

Yey Kathmandu accommodation all done...and they will pick us up at the airport....perfecto. My Sis even has her own room. She snores like a banshee (not really).


---
July 31st
Bic starts her first of four nights at Manchester Lane in Melbourne, they are pretty much sold out.

We finish the last of the mailing of the Enz book. Deb's Frenz.com site has the last batch, about 30 left. So this is your last chance to grab a copy of the Split Enz book. Go to the bottom of the page and click on the area marked 'Merchandise'. (Some other goodies like all 3 Diary books etc available as well).

I am amazed at how it's gone, through the roof, we've had to limit how many people buy. So if you are reading this and bought 'Letters to my Frenz' a huge thank you for your support. It's now Rocket Pocket Books biggest seller as well as it's fastest seller.

Our day started with Ailsa Craig shrouded in Fog and it never went away. We just worked in the office all day...and what ended up being all night. We looked up and it was 10.30 in the evening. I think Aliens were in that fog, we have about 6 missing hours........so decided impossible to cook, no vibe so I take the 4WD and head out into the mountain mists. Montrose everything is closed, Mount Dandenong, I pull into the car park, one street light is on, every shop closed... so I continue this epic drive to Olinda. I see some pixie lights blinking in the foggy curtain before me. It's Fairy Mountain, it's open.

The fog is now so thick I can only just find the door. 3 English tourists are inside and a Chinese man eating Chinese food. I am the last customer of the night, I have no idea what I want so I just order up big time. It is a feast I depart with. However my 30 minutes inside, has gave the fog the upper hand and even seeing the road, let alone staying on it is hard to do. There are no cars, no people, no animals and not even a house light....did I take a wrong turn and end up in the Split Enz 'Next Exit' video clip...will someone turn the smoke machine down a notch?

I know the first turn off to Ailsa Craig is located somewhere here, I even stop the car but can't find it.....I head to Kalorama Park, I figure big open park, I must be able to see it....I just find it. The familiar bumps on the dirt road are reassuring me I'm close to home.

Mark has the house lit up, no wonder it was named after a ship, it looks like one with the fog......I am SO glad to be home. I don't think I'll do a drive like that during these conditions again...we enjoy the feast.


---
August 1st
So Heath Ledger will play The Joker in the next Batman Movie. I hope he takes a more evil approach, Jack Nicholson is the ultimate but Heath does have the talent....just hope he shakes up the role.

Hmm so Fidel castro has temporarily relinquished power to his brother Raul "Beans are more important than cannons' Castro...I'm sure there are some celebrations in Miami tonight. I've always wanted to meet Castro...I know some Florida residents who have always wanted to BEAT Castro!

I hear I made BEAT magazine around the sales of the Enz book....they used my 'Ebay' quote....thanks Christie!

A huge thank you to all our friends who voted for the legendary Skyhooks on the Countdown website. Who was the favourite Australian band on Countdown.? Skyhooks won by a landslide 54% of the vote...beating their nemesis Sherbet who could just muster up 36% of the vote, Chisel with 7% and INXs with a mere 3%......good to see and thank you. I probably owe some favours, even my Mum voted.

Decide to book in with Dr Beng, means a trip to the city but got to visit the Doc.


---
August 2nd
Bic Runga- Manchester Lane- Melbourne (Night #3)

Get up early, well early for those of us hibernating in the mountains...it must be the thin air (eh Nige?).

Get quite a bit done today, considering the afternoon onwards is lost, due to me having to head into the city...Dr Beng, Bic and other stuff.... may even catch up with the Qld Yeti?

The Melbourne Art Fair opens today and I know I can't make it, if I did I'd have to leave about now....so no chance. Hey means I won't buy any art... and with Nepal on the horizon it's saving saving saving.

Mark stays at home, if it was just going to see Bic he would of tagged along, but it's a complete day, and he is hating the city, well just the stress in the city...like all big cities I guess. Over worked people, and not many trees.

I head to the concrete jungle first and get my American Express stuff over and done with, get a parking spot and it all runs smoothly. Next my 4.15 with Dr Beng I post the mail, say a quick hello to Christina at Market cafe and go into the clinic. It's packed and I'm early so I'll be waiting. My mobile keeps ringing EXTRA loud and I can't turn it down, so I turn it off.

Dr Beng is great, I trust him and his needles. First off malaria tablets, he makes sure I get the daily ones, less side effects, the weekly dose is more prone to other stuff happening...so I go for the daily...next he has to get some of my blood to check that my Hep A & B are working and that I don't need a booster, I'll know in a week...please let it be ok. I stare at my blood, it's really lovely, so deep and velvety... I can't believe that this is flooding through my veins..... and he's just stolen a tube of it.....I decide it's time for a few other tests too, lets face it no one wants prostrate cancer. So c'mon boys if you are reading this go and get a check up. It's just a small ouch and feeling a bit left of centre but really, your Doctor has seen it ALL before, and really what's another butt to him/her. However it could mean you stick around to see your kids grow up.... get a check up today. You'll leave going, 'that wasn't all that bad'......

So with that joyful encounter out of the road I head to the car, and call Von Yeti. He is Rogue Tradering and doesn't answer so gave up on the idea.

Head to the city and the traffic sucks, so I decide to give up on the notion of parking in the city centre, and actually just park behind the MCG. Just a local street....I thank Mr Bracks and the Labor party for the new bridge they constructed and walk on it all the way to Exhibition street. Call Miss July and we meet and I head to Little Italy (#1)...I remember later that I have been here before, think it was with Bic and then Chrissy Calvin, my feet just took me down the alley and in the door and we are given a table. Nice food....although I didn't need the menu in my face from the waiter.

Miss July shouts me coffee and we share cake on Swanston street while we wait for the dinner crowd at Manchester Lane to finish feeding (moo). It's nice sitting, chatting, watching the suits , stressed and hyper running by.

We arrive Manchester Lane to find that Bic is on at 10.00, bad campbell didn't return my email (swat)... but it's ok, time to kill, means I'll be home around 1.00.

We let the payers go in first and the manager walks me to our private table on the podium, we are spoilt and Campbell is back in my good books *grin*. Happily Bic , and party arrive for some food and we all sit together. It is great to see her, she is as stunning as ever. It's funny, same vibe as Sharon, you just know you like this person because of what they are like, all the fame stuff is down the track, not even secondary. So the next hour is just laughs and feels like it should. It's funny to watch them eating surrounded by the punters....I can never do that, I feel people starring even when there aren't any!

She heads off to start the set, first song is a cover of the Geechie Wilde song called "The Last Kind Word" and suits her voice. One day I'd love for Bic to do an album of Blues... The set is a combination of BIRDS and a few crowd faves....she dedicates a song to me which makes me go red as always, but stoked (on the inside...red on the outside)....'Get Some Sleep" sounds as good as ever and should of been a hit here, SWAY she gets out of the way third song in, 'it's all down hill now' she jokes'.

Her day at the St Kilda Spa has worked out well, she is so relaxed, and seems a bit more in control of the set....not afraid to change things around, and asks what the crowd wants to hear- the requests were called out and some requests were obscurely wonderful. Nice to see John play keyboards on the title BIRDs track. An encore is called for and received.... have the drive and dropping Miss July home so run back to say goodbye to them, am hoping she comes back through town again sooner instead of later. I've worked with a lot of people now, but Bic is one of my favourites, and she continues to grow as an artist and as a young woman....if you don't have BIRDS...do yourself a favour as someone used to say......

We head out to the Lane and it's raining, not flooding down just drizzle...I like walking in it and Miss July has her umbrella...drop her off home, amidst the student population of Melbourne. I am home within 30 minutes, all those green lights helped. So it wasn't too late. I drop into sleep land with 'No crying, no more' in my head...


---
August 3rd
Mail today at the office is good, and Tiff from Grand Ledge includes a Ghiradelli chocolate bar with her letter..(gotta love that).

Hear from Boom Crash Opera's Peter Farnan and he is starting work on his solo album. Loving the 3 track... especially 'I am not an object'. he now has a MySpace area up and running. Go to: http://myspace.com/peterfarnan have a listen.... fun as always.

Have my bottles of malaria tablets, don't need to start them till a few days before.... I'll be rattling as I hike around Everest.

Dougie calls and they enjoyed BIC as well, they went to the last night, and said it was packed. Sounds like all 4 nights were a sell out.

Casper the baby albino Wombat is doing well, he's only one of three albino wombats in Victoria. His Mum was killed by a car, poor little orphan. It's a bit strange as all the albino's come from a similar part of Victoria. he's a cute fella, we want to adopt him...the Wombats at Beenami would love him.


---
August 4th
I wish I had the energy to head back to the city today. captain Alex from the Farley Mowat is special guest at the Sea Shepherds lecture at RMIT. They are also playing the 20 minute doco "When the Hunter becomes the Hunted'. Hope it went well guys. The Farley Mowat is currently docked in Melbourne.

My 4 disc Prince Planet DVDr set arrived, 24 episodes, and starts at the beginning with 'The Boy from Radion...' loving it, from the theme song to that funky "P" pendent. Eddie V if you are reading this, when you are in town, come on by for the Prince Planet non stop Festival at Kalorama (: You know you want to.

Have one of those exhausting phone calls from my Mum, she certainly pushes my buttons.....I am learning new levels of patience. 'Good son of the year award' must be mine........(Grrrrrrrr)


---
August 5th
My Chinese Fortune stick says 'someone you trust is your secret enemy'. (lucky I'm not paranoid...the Fortune teller might be!!!)

Find out the cool news that Jesus lived at our house. before the previous owners, a total loner lived here, the locals would only see him once a year. A girl told me stories from her grandfather how he sometimes lived in the gardeners cottage and threw silver coins out to people who walked past. I kept thinking, I wonder if he was the second coming and the world blew it. Jesus was here at Kalorama and we didn't know it was THE Jesus. have to find out how many local miracles happened in the time period. Told Bic she should write a song called The Jesus House....hell I should write a song called that. It just sounds great, 'Hey I live in the jesus House'. Could explain why the Ladies Toilet so felt right for the various crucifixes and the odd pop art Jesus snap.

It's one of those weekends where we have so few visitors, ok none! Cook, clean, read and stay out of the office, well for a bit anyway. Banshee roams the passage ways inside the house today and wants to climb, on everything. She scares Cosmo, she stresses Mark, and she sucks up to me and then bites me. She might yet be the devil. Hmm Devil in the Jesus House... ok I'll let it rest.

Watch Team America dvd again, funny no matter how many times you watch it.... Matt Damon (and that's all I need to say)... plus the Theme Song!


---
August 6th
Hibernation setting in, our spirit is strong but our bodies weak.... mark fails to get up on the promised (much talked about) time. Banshee is disgusted.

Drive to the bakery and call into the Verandah for a coffee on the way home. Brian and Joy are in attendance , read the papers, write and do some work.

The Dandenongs are not as busy this weekend as I thought. Home for lunch and work in the office with Mark. Catch up on Emails and package up a few Split Enz books that I have been holding for late comers. I have to keep reminding people to go to the merchandise area for any last minute books (click on the merchandise button below). I have this fear that I will start pinching the final few Enz books I've put aside for Deb and Frenz.com and suddenly she will have orders that I can't fulfill. So order now or hold your peace and be forced to buy on Ebay forever (:

Heading to the CD store on Monday, after a copy of The Handsome Family 'Days of Wonder' CD... Nick Cave meets country goth rock .... perfect for my flight to Nepal. I've stopped watching the NEWS, the violence overseas is too upsetting and out of control. Will it ever end?

There is so much good in the world, what does it take to stop this hatred from both sides. Sad days indeed. (no wonder I'm listening to Country Goth music).

On that note.... be kind to someone, gotta create some balance to the hatred in the world.

Gryphon (in hibernation mode).

---
If there are any problems with this site, please contact webmaster@aswas.com.