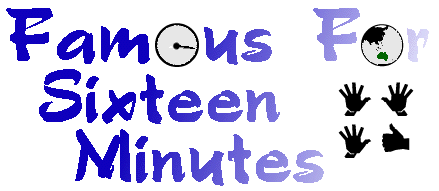 The Life and Times of Peter Green
Archive: 26 June - 9 July 2006
---
June 26th
Wake up and the Sun is shining at Kalorama, I don't believe Winter has really arrived yet, some days it's really fine up here, not sure what i was expecting, guess more 'man against the elements' sorta thing, but days like this are just pure nice.

On the way back from breakfast tell Mark we should take time off this afternoon and go for a bike ride. We cant find the bike pumps so we go for an hour hike instead, just as good.

The office is still in catch up mode, I think I'll be playing catch up all of July, and of course the Enz books arrive soon, so that's a solid weeks worth of envelope stuffing and double checking people's addresses. The fifth book for Rocket Pocket Books, feels good, in a small book company sorta way!

Lock in a date with the security people who have to do a little bit more work on the security system, it's very close, soon, a possum won't be able to sneak around the grounds without us knowing. I have the micro security cameras hidden in the coolest area, a delivery man walked in the other day and was staring straight at a camera and had no idea, he even scratched his privates which made us laugh! (Hmm maybe he DID know he was being filmed!!!)


---
June 27th
Was going to mail Debs signed Enz poster for her next Frenz Com auction and realised it was missing Nigels autograph, so will have to get that done in a week or so, at least he is 'local'. Not sure how Nige missed signing it, it's sucha BIG poster. Some fan will be stoked to get it.

Try to find out about the water tank rebates scheme but the government page around rebates is not working, maybe they have given all their money away! Will call them later on, all this rain water going to waste, mighta s well use it on the gardens.

Put some extra art nails in the wall so I can put up the Bates artwork, Gabe has it back from Sydney so we will catch up soon, she's doing well, guess she will have to put her prices up soon.


---
June 28th
Just paid our gas bill and we expected it to be high, it wasn't too insane though and the ducted heating is the nice sort, not the 'dry your skin out and make your tongue feel its been licking desert salt 'type, it's nice and warm and something has to warm banshee cat bum. She manages to cover every square inch of the grate.

Rosemaree and Goldmember are late today, we leave a note and head to Mt Evelyn, Mark thinks they drove past, and it was them. Wait at the bus stop but no sign of them, so we head off for breakfast. They arrive and it's no big deal, little baby is growing and very cute. Isn't it cool how babies just stare at you trying to figur eout if you are Animal, Vegetable or Mineral!?

Check out more accommodation in Nepal, not sure if I want to stay close to Freak Street or somewhere like Kathmandu Guest House where The Beatles stayed. The Kantipur Temple House sounds really great, it's built in an old Newari temple style with traditional courtyard and carved wood everywhere and dhaka bedspreads, so all hand-woven....it's eco friendly so no plastic and guests are given cloth bags for shopping. Meanwhile at Royal Chitwan National Park Tiger Tops Jungle Lodge is the place...check out this link...how cool is the accommodation, and the National Park is superb. I may never come back! Jungle boy that's me!!!!! (beats chest and makes loud Tarzan noise!)
http://www.tigermountain.com/index.php?linkid=9&sublink=1


---
June 29th
So many people have signed the Anti-Whaling Petition, brilliant that so many were Japanese, lets hope they get their million signatures. They have almost a quarter of a million, so nearly 50,000 in the last 14 days which is great. Speak to your friends, family and add their names if they agree. Good to see so many of you make an effort around this. www.whalesrevenge.com

Go for a run around the oval again tonight, in those cute black shorts, someone from the Grey Gables House whistles at me, I wave, could of been anyone but hey you never know, Bryan Singer could be detoxing on that upper balcony watching me run past.

Speaking of Bryan Singer-way too cute snap of him with his I LOVE SUPERMAN sign in the latest Total Film magazine -huge thank you to Jayne for keeping our breakfast table alive (and the RIPE girls happy) by sending these glorious mags. I love the Xmen movies and stuff like The usual Suspects - he is cool, I just wish he would of done Superman V's Batman....just so it's a bit more tougher and tortured!


---
June 30th
Spend the day collecting all our Enz archive items that are floating around, from the merchandise people to the record company and promoters, looks like we finally have it all back (Phew). Always worry when our one off stuff leaves our hands. So easy to spill coffee and wipe out a part of history....so easy to choke on a pretzel and make the world a better place (Opps who typed that....)


---
July 1st
It's July already, I can feel 2006 rushing away.

Send Deb all the information for the Letters to my Frenz books. The way it's going all our copies will be gone, I've now had to limit it to one copy per person just so we have enough. Frenz.com have 100, so if you go to the very bottom of this page and click on MERCHANDISE it will take you to the order page.

Well had good intentions of giving Mark and myself a Betachek Diabetes test but it is a total disaster. It's good to get tested every 3 years, especially if I have a first degree relative who was diabetic (and I do)....thankfully I eat well and have standard HDL cholestrol levels and my body weight sits pretty close to normal. But the spring loaded spike doesn't work- twice so it doesn't happen. Grrrrrrr.

Head to the verandah and Joy cooks me breakfast, it's overcast so the tourist rush hasn't happened (yet) it will, it always does, every weekend they flock up here for the mountain escape.


---
July 2nd
Speak to our local electrician Jason and he is coming by to install some lights and power points in the library. The lights are really cool, kind of deco- circles with bronze brown edging that matches the floors and wall areas. I'm sure they will be a pain when the globes blow but the corridor will look great and finally the art works are illuminated. It means another thing off my "TO DO" list (yey applause-thank you).

Oh gawd- as soon as Coldplay's Chris Martin dedicated a song to Shane Warne I realised I was right about this boring band. If Shane Warne is a mate/fan it really says something. can't they take this cricket playing yobbo on the road for like 20 years so he isn't in Australia desperately trying to rub his fat body against every female on 2 legs. Maybe we can set him loose in Sherbrooke Forest in the hills, those trees have a lot of knot-holes!


---
July 3rd
Wow the first 6 copies of the Enz book arrive, our advance batch- a huge massive thank you to Nicky and the crew at Minuteman Perth, Great job guys, they came out fantastic. The hand bound hardcovers are really nice and solid- no pages dropping out of this one, photos are great, all good, the Gryphon is really pleased. I hope the fans love this book. Of course I dedicated it to Paulo, his Interview inside is soooooo Paul, really fun, and you know how much being in Split Enz meant to him. very funny how he got the job etc too. Just stoked I had a chance to chat with him on the Enz before he died. Anyway 6 copies in my hands, hey funny if the truck bringing them from Perth overturned and burst into flames, it would make these 6 very limited editions!!!!!! The book has now become the biggest seller for Rocket Pocket Books. Go Enz!!!!


---
July 4th
Lunch today at RIPE, yeah we slept in, one of those nights..... the RIPE girls find us a table and the food is heaven today, not to mention the coffee. The staff are all having fun, we are sitting in front of the blazing fire and it feels good.

Come home and make some time to clean the chicken pen, I know the girls like me making the effort, they are still laying an egg each every day, we can't sue them quick enough. They must really be happy chookas to lay so many eggs during Winter. Banshee still guards them (or is imagining ways to eat them...).

Send Deb 2 images for the PHOTO area of this diary site, there is one shot of myself with the Enz boys taken in the band room at the Perth show (thanks Leanne and Di) and leanne also took a shot with PG & Evermore at the end of tour party...they should be up soon I think.


---
July 5th
Head to the city today and pay my Amex and a few other bills. All done and it was easy. call Rosemaree out of the blue and take her to La Cicciolina on Acland street for dinner. The waitress remembers me and we score a table. Food and company really nice, I drift off watching the passing parade of St Kilda people. maybe that is one thing I slightly miss, watching people wander by.

We head to the Jackman next for Gabrielles art show, nice to see Greg Skyhook in attendance, it's a huge crowd, Gabes stuff is by far the best, love SWOON it's a nice piece of art, but it's Ailsa so it would feel strange having someone else on the wall, but nice job Gabe.

Home by 10.30 I think, and it's great to see those few lights twinkling like stars in the hills, I wonder if one of those is our place......


---
July 6th
Revolver Films are filming a movie on our road, the huge grounds of the house on the corner, massive trucks, BIG TOYS arrive, caters , crew people everywhere, all exciting. A piece of hollywood in Kalorama. I show my best side when I drive past just in case....

Oh Peter Costello just get over it, so John hoWARd lied to you, what's the big deal, he's been lying to the Australian people for years and most of us just accept it, what makes you so special, what a prat, not sure who is worse hoWARd or Costello... someone just called out BOTH, I heard you.

Collect some bits and pieces for the '10 years on' doco thats part of the Crowdies Opera House DVD, at least all the Interviews are done, neil and Nick a few weeks back.....the producer was really happy with my stuff, and sent me an email, hopefully my teary Ophra moment is not included. Can't believe Grant Thomas didn't do it, he should of said yes, he really made it happen...


---
July 7th
So Syd Barrett has passed away. The co founder of Pink Floyd- he was a super recluse and I think he died from complications around diabetes... aged 60...David Gilmour replaced him and I remember reading how David would send a chunk of his royalties to help out Syd.

I emailed Phil Judd that they are kinda similar...both co-founders of bands, both released 2 solo albums, bo rather super reclusive and both shaved off their hair at one stage. Spooky.....

'Astronomy Domine' was his musical LSD trip creation...pretty wonderfully out there....


---
July 8th
Dr Who returns to the ABC tonight, finally. It does really well in the ratings too, which was nice to see.

I am hopeless today, wander around aimlessly, clean up some leaves,wash the dishes and hang this deco wall piece, feed the chooks, real nothing vibe... I have the blues....(sing it children).....the Kalorama Blues.... think it's because it's 2 years since my Uncle Jack passed away, i think of him and Paulo and my Dad and Pop a lot, all good blokes-Top Shelf as Paulo would say.

Big thank you to Ted Duffy from the USA for his generous stamp donation to the charity bag.


---
July 9th
Loving LEMONY SNICKETS-A SERIES OF UNFORTUNATE EVENTS, what a cool movie, so Tim Burtonish without Tims involvement one bit.... it's thankfully on cable again....so yeah it's my movie of the month. Jim Carey is a great Count Olaf.

Tony Skyhook, Gabe Artist and Leonie Musician arrive for an afternoon at Kalorama, they arrive with art, wine and chocolates. Gabe shows why she paints Girl-Guides with guns and gets a huge fire roaring in the grate in the Pool room.

I finish making some desert and that goes very fast, not to mention the special baguettes ....really nice to see these guys and we all sit in the kitchen and chat, ok the odd Glayva and wine bottle is polished off. Nice.

Hear that Neil continues some recording this coming week, he's been writing away. I haven't heard from him for weeks but Sharon has been in contact, sounds like they are packing things up for the big move to the UK...won't be long.

and so that is that, better get back to mailing out all these Split Enz books- we are getting around 50+ mailed a day, so by the time this is up some of you should have copies.

Take care and be kind to each other.

Gryphon of the Kalorama Skies

P.s. It's another diary where I fail to proof read it.... please forgive me, I am a slacko!!!!

---
If there are any problems with this site, please contact webmaster@aswas.com.