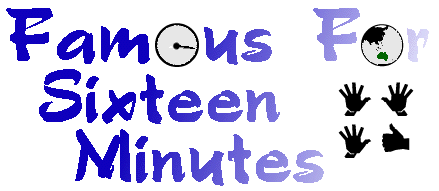 The Life and Times of Peter Green
Archive: 27 November - 10 December 2006
---
November 27th
As I am sitting here typing this, Victoria is burning. 11 monster fires are roaring across the state, 250,000 hectares of bush already burnt. Firefighters are real heroes in my book, not cricket players or actors or musicians. The CFA volunteers also should be given medals for continually risking their lives. When you live in an area where we do now you appreciate their efforts even more. I also sit here thinking how many animals have died in that 250,000 hectares. Welcome to the brutal side of the Australian Summer. Can be depressing if you think about it too long.....

But back to the diary, now that I've bummed all of you out! Have a feeling it will rain tonight....

It's a nice start to the week this 27th of November, our Crowded House DVD debuts at #1 on the National chart, double Platinum and will hopefully hang around for awhile. Robbie Williams always debuts at #1 so for him to come in at the #2 spot behind the Crowdies is a glorious thing. The live CD from the show is also charting, debuting at #55 in the Top 100.

Have a feeling Crowded House will be the thing appearing in a lot of Christmas stockings this year. I took a gamble and in very small writing on the back of our Christmas Card it says 'Crowded House #1 DVD this Christmas'.....funny if it's not and was a total flop! Lucky it's small writing. *GRIN*. Gee I'd look like a goose.


---
November 28th
This year I'm thinking of giving the Finns a cow for Christmas. Well not actually a cow arriving on their doorstep in Auckland but a cow given as a present to the poorest people via CARE Australia. A cows great as apart from milk and working in the fields it's off-spring are also an income. CARE Australia have loads of such 'gifts', and really we all pretty much have what we need so the greatest gift of giving is a pretty good thing this time of year. It can be as low as a $10 mosquito net to having a classroom built. CARE's website is www.careaustralia.org.au and there should be some information on the site for those of you who want to do something extra special this year.

Hell all I want for Christmas are some stamps to help with our postage. My Mum now thinks I'm nuts as apart from some Rivers socks that's all I asked for...I'm sure she'll surprise me with something else but really not much that I need these days so yeah Mum postage stamps from any country, but especially Australia. At least they will be easy to carry back on the plane to Melbourne. She probably thinks I'm going to mail myself back to Nepal.........

Loving 'The Byron' at Lilly Pilly (Oilinda) good coffee too. A chance to have a read of the newspapers and just relax before our long day at work begins.

Receive a really nice email from Bronwyn Pike who is the minister for health, she's loving Crowded House's 'farewell to the world' at the moment, nice to see.

We are in the office and working extra fast today, as I want to spend some time weeding away, 'organic waste' day is fast approaching and it's a chance for us locals to get rid of weeds and blackberry bushes and leaves etc. Get a lot done, glad Sis is coming down for a few days, I know she will lend a hand in the garden.

Watch 'Little Fish' on cable tonight, Bic's little appearance as a saltry nightclub singer, I especially loved the Kids Choir singing Chisels 'Flame Trees' really excellent. Good movie.


---
November 29th
Well Kevin and Robert Moore were a no show today, get a bit over pencilling people in when they don't call...have a few friends who do say they are calling by or staying and don't let us know, so I think in '07 going to do some more pruning of the ol' friend tree. You reach a stage and just go 'why bother', better things to do. Talk is cheap...change our phone number so if they eventually try to call it's not us, chain the gates, land mines..moat.......maybe just ignore people would less time consuming (:

Sitting out on the decking with Banshee whilst she is having her 'normal training' and watch a female 'leaden flycatcher' or a 'yellow rumped pardalote' hanging out in our lemon tree, and yeah i did use the book...Banshee just saw it as potential desert I'm sure. Saying all that she is better and most of the time will just sit and watch the endless bird-life visiting. Wish we could of had both Hairball & Banshee at the same house, HB would of loved it up here.


---
November 30th
Hundreds of thousands of people protest Australia wide to rally against hoWARds workplace laws. Bring on the next election I say, time for a new PM!

Wow Liz totally spoils us with a huge, massive ginormous box of chocolates....holy tooth ache Batman!!!!!!! Mark will be wired on chocolates all week. Each chocolate is an extra run around the oval for the Gryphon.

Nice days up here on top of the mountain, but i can tell it's going to be a dry explosive Summer, we've done some clean up around the estate but you know if a massive firestorm comes your way it won't help very much. Just grabbing cat,bunny chooks and Mark (not necessarily in that order) and bolting.


---
December 1st
World Aids day- wear a red ribbon.

First day of Summer and superb outside, even though it's a Friday I am working out on the decking. Strip to a singlet and ripped up shorts and the sun feels so damn great on my skin. Miss Banshee is hanging with me today, all that fur rolling around at my feet. Just too nice to be working in an office....Mark is working away down their....

Interesting Press Conference today- Rudd & Gillard announce a take over.... be fascinating to see if they have the numbers. They both spoke well, especially Rudd who did most of the talking. Kevin Rudd for PM, I think so. He's in with a chance.

Call into Mountain Gate and order cheque books, do banking, pick up debit cards and slowly tick all the stuff off the very long list. I like the supermarket at Mountain Gate as they have Chocolate Malt milk, the organic stuff...yum!

Notice the sign for Christmas Trees when we are heading home, the boy scouts sell them every year so we tend to grab our tree from them. They come from the 5-10 year Christmas tree farms, so you know they have been grown for that reason, the way i figure it , it's an extra 5-10 years of fresh air they produce and they wouldn't of been grown at all if it wasn't for Christmas so my guilty 'can't buy a cut tree' conscious has been slightly covered.

Sis arrives tonight, using the Satellite GPS in the hire car, her first time doing so so odds are pretty good it will get her lost, it does with most people the first time....so we are ready to go out and find her.

We get the call and she is near Spocks place, so she went right instead of left but close, so around 12.30 at night Mark and myself are off the mountain and down in the suburbs. We meet her at some dimly lit car park, so suss like we are doing a major cocaine deal..... she follows us home, none of us are stressed though it's close to 1.30 in the morning.


---
December 2nd
Up fairly early and start work cleaning up the walk trails , Sis walks out and joins us and between us we fill 10 of the massive green waste bags. Doesn't take too long. The garden waste days are great up here, all the organic material is collected and chipped, composted for 8 weeks to kill weed seeds and pathogens and then used as garden mulch.

Head to The Verandah for some food, hear Crowded House playing on the radio in the car next to us, seems like Crowdies are everywhere these days, in the supermarket, on TV, feels good. Joy remembers my sister and sits for a minute to chat...it's busy here today, people soaking in the view.

Mark works on fixing the chip for my camera as I need to do a few snaps for Mum for Christmas. Found some nice frames, not sure if she has any room for photos, we give her so many.


---
December 3rd
Have a chat to Noel from the Enz and will see the Crombie tribe next week, still have to pick up the stage spoons and do the Crombie photo. Sad news to hear about George Clooney's pot bellied pig Max who died today at Georges Hollywood home. Natural causes, Max was a pretty old pig but Georges big pig love kept max going for years I think. George is so cool, so much better then hideous Hugh Grant (*Urgh*) what a no talent Hugh is.

Photo session called just before Sis heads off, wear an old cord coat with fake fur on the collar, it was some insane small size when I bought it, so it's always going to be a a tight fit, no matter how much weight I lose. Wear the huge Hedwig-Bono glasses and lean into the bamboo...Sis gets all shirty and tells me to 'be normal'. Like yeah that is never going to happen Sis, you'd think she'd know me by now and how much I actually dislike the 'normal' word...hell it's 2006 can someone tell me what 'normal' is these days......if nothing else it just encourages me to be even more freaky................."Normal is NOT the new Black!" (that's what i should write on all the Christmas cards).

Wave goodbye, such a quick trip and she now knows how to work the satellite, gets to the airport in record time. Get the call that she made it home safely, adore my sister, she's a good mate.


---
December 4th
Buy the Australian Totem Tennis set for our neighbours kids, their parents say they are pretty competitive ...so am expecting a few black eyes from serious whacking of the ball. If nothing else it will exhaust them.

Rob arrives at 1.00, God bless him with our boxes of Christmas cards, most go out to Australia, mostly due to the extreme postage costs, and have decided to sign and write something on as many as I can, Mark gives me the 'you are nuts' look.....it's very similar to my sisters 'be normal' look.... I give my 'Hey it's Christmas' look........my fingers beg for mercy at the mere thought of signing and writing on that many. I think it will be 'have a fun Christmas' instead of 'Normal is NOT the new black'.......except on my sisters and that's what I will write.

Have worked out my sisters Christmas present but no idea what to get my Mum, have planned Marks but no idea if it will happen in time.....I know this year should be one week longer, I would achieve so much more with an extra week. Throw myself on the mercy of my kindhearted boss Neil Finn and ask for my pay 2 weeks early (Phew life-saver).

Get a card from 2 of the Kath and Heather from the Nepal trip, both sweethearts, have just mailed them a letter and card...


---
December 5th
NZ charts are in and 'Farewell' debuts at #3 on the DVD chart. Feels very odd it not debuting at #1 in NZ, it's all that talk of Crowded House being an Australian band (*GRIN*).... expect it to climb in New Zealand, probably will take a few weeks but am hoping it hits the #1 spot in kiwi-land.

Well we have been using 20% less water at home and our water rates show it. Having quicker showers and saving water where I can, all helps, measured up the big garage to see if I can put a small water collection tank on that too, be handy to have some water at the far end of the property... just add it to the 2007 list.

Have a chat to Gabe and delighted that she is working on her Brownies with Guns art series again...really liked those , be keen to see what new paintings she does for this series. I'm loving art all over again....Mark finds me starring at painting in the hallway ...just can't help it....I get so obsessive over artists brush work and the way it's done....and we have one large space left on the hallway wall..begging for a painting.


---
December 6th
Neil Finn at Largo tonight, think a lot of fans were scarred away by the All Tables Taken recording on the Largo machine.... at least a few got in, thanks for the emails folks. I guess by the time you read this the Finn clan are home again in NZ in time for Christmas. Wonder if I'll get a christmas bonus, not going to happen is it. They've spoilt me a lot during the years, just happy that NF is my 'boss'.

Cosmo is off to the vet for his calicivirus shot. Am hoping to get his toe nails clipped as a few he could knit a jumper with....and I can't find our rabbit clippers at Ailsa Craig. One of those things that went walkabout between here and Greville street. And speaking of- Someone mentioned the Greville street house is getting some work done on it, they are old those houses so probably time for it to have a facelift. Just glad we have little to do up here....Ailsa Craig feels just right....

Well Cosmo was such a good rabbit, have to admit turning him upside down and holding him for nail clipping didn't bring out the big bunny joy...he made some new noise and gave the vet a rather solid kick...as a piece of clipped nail went down her bra! We all just grinned (even Cosmo).

All I do now is sign Christmas Cards, the table is full of them , the office floor , the lounge-room, they follow me like some postal stray dog.... I sign scribble, write something, stuff it in, oh you know the deal times a few thousand. I can never remember it being this full on before.


---
December 7th
Some of our election emails came in today, Labor lost the seat of Ferntree Gully by a mere 27 votes...imagine that, I keep joking you could take 28 people to dinner and shout them and they'd vote for you...my barber was right, he did call that, ok he said a massive swing at Ferntree Gully, which wasn't very massive really....but he still got it right.

Was going to have to head to the hard of the city but found all the shops and work stuff I needed at Prahran, was such a relief not having to go into the city itself. Meant I could park at the old stomping ground of Prahran, visit the Prahran Post Office, clear the junk mail out of P.O. Box 333, chat to the counter people, who all seemed very Xmas stressed..... dropped my camera chip into the photo lab and then went across to visit the family at the wonderful Market cafe.....lovely coffee and homemade cheesecake...now this I miss. Kristina and her Mum sat with me as it was quiet so we were able to talk, people were telling me how healthy I look....I keep thinking did I look worn out living at Prahran or what! *grin*. ???

Next stop Rosemaree's for some office typing and stuff that she has been doing, happy to help her move some huge kitchen cupboard, think she is going to put her ex-husband Greg's mummified body in it....well it's the right size.....my muscle training has paid off. One, two ,three lift!!! My tanned arms ripple with new muscle power....who's a stud muffin then...!

Wow heading home and grabbed us some junk food, way too weird eating it, tasted ok...was a healthy junk food burger.................yep right. I can taste an organic, home grown tomato from a mile away and these weren't! (: What a novelty , fast food, it will never catch on.

Home in time to sign more christmas cards, oh how lucky I am.....grumble grumble.... call an office meeting and Mark and myself discuss ways of making the animals sign the Christmas cards for us........so if my writing looks more and more like chicken scratches..it's because it IS! Joan the chook always leaves an 'e' out of my signature.


---
December 8th
The valley is full of smoke from the fires, Kalorama is ok but you can see it in the air, even in the house. Mark burns his toast in the kitchen and just adds to it, I wait for the smoke sensors to go off everywhere.

Huge thank you for Anna M for the present of the Aussie postage stamps, now that's a perfect present....just great- thank you. perfect timing too.

Can't believe another pastor of a US church has resigned over gay sex allegations....ok I can. Just another hypocrite in the church, one of many....just like gay marriage opponent Ted Haggard. At this rate there will be far more Gays IN the Church then protesting against it's (well some) bigoted outdated views....there are a few good churches though that do believe we are all created equal (including our rights)........

The smoke outside concerns me way too much, I keep seeing so many exhausted fire fighters on TV, amazing men and woman. It's part of the reason we keep making donations and supporting our local CFA- they will be the people who will make a difference if a fire does come through. It's a tough old country Australia, she can be a brutal bitch when she wants to be.

Vow do do more for the CFA in 2007.


---
December 9th
Woke up feeling very light headed, could be a smoke thing....had to go out to the bakery and then decided to buy our Christmas tree from the scouts at the bottom of the mountain...take the back road and Melbourne doesn't exist, a massive smoke cloud over it....looked like a bomb had taken Melbourne out...just smoke.

Finally home and crash to the floor, whack my head on the way down on the fridge, expected the shiny white to be splattered with red but it wasn't, but a goose egg lump is growing....well that was a new experience.....close to a black out.

Head over to our wonderful neighbours house for Christmas celebrations, so many people, I sit in the big chair...just in case I see the ground again at a close angle...Jodie spoils me, and we just chat with people, so many kids, running like crazy...good to see....they reminded me of little out of control freight trains..... was a nice 3 hours... walked home with some of our other neighbours and the smoke has thinned and we can smell those incredible ghost gums again. I can't believe that 250,000 hectacres have already gone up in smoke in Victoria and it doesn't look like stopping. I keep thinking of rain.....just a bit would help.


---
December 10th
Well the heat is upon us, the hottest day in 53 years.... I bring some work into the lounge room, close it off and love the new air conditioning unit....it's 17o in here... almost 43o outside...

I decide to read, loving 'Mars on Earth' by Robert Zubrin. All about the Mars Society and their habitat modules on frozen Arctic waste areas and American parched deserts and Icelands volcanic moonscape... some depressing areas, like why we haven't made it to Mars yet......so yeah light reading while it 'feels' like a Martian afternoon outside....(ok a cool Martian afternoon).

Get our charts in and Crowded House's FAREWELL TO THE WORLD drops to #3 spot after it's 2 weeks at number one. It is however Triple Platinum already. Think this DVD and CD will be in a lot of Christmas stockings this year. We have moved up to #2 spot on the NZ charts...so only one place to go...c'mon NZ!

I guess this is the last diary entry till after Christmas....have a great one and thank you to the countless people who have been amazing to us this year, I feel pretty blessed sometimes.

All the best

PG

---
If there are any problems with this site, please contact webmaster@aswas.com.