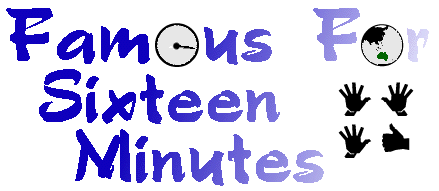 The Life and Times of Peter Green
Archive: 6 February - 19 February 2006
---
---
Feb 6th
A rather delicious Chocolate Cake arrives and some truffles, I share it around otherwise I will put on some weight....being good!

having a love affair with Spreyton Fresh-Crushed Apple Juice from Tasmania (it's cold pressed and I LOVE it). The best on the market.

Bic's BIRDS cd is now triple Platinum in New Zealand and still in the Top 10, so it will continue to do well. It's Aussie release is coming up soon, in March just before those 2 shows.

It's great that Neil (Finn) will be coming over and playing onstage at her Sydney State Theatre show (March 17th) and Hamer Hall (Melbourne March 16th) so cool to have him onstage, and probably quite relaxing for Neil not having to be the front man.

Melbourne is starting to look magnificent, each night buildings are being painted and cleaned, lots of gold paint applied, she will shine by the time the Commonwealth Games are on.


---
February 7th
I'm typing this and it's very quiet, kind of the eye of the Enz hurricane, the phones are not ringing every 5 seconds, the emails are not flooding in, it's all very polite and nice. I know by the time February 22nd arrives the public side of ticket panic buying will start. Will be good to have the Enz back, some fun, some quality live shows... there is a huge void to be filled out their, even if it's only a quick visit the band will make it's mark.

Have some breakfast at The Verandah today, the valley full of fog, people snuggled in blankets outside, Mark's food is messed up, he's not happy. Nelly is stressed.

Sit by the huge windows and do some work here for an hour, good to be able to change your scenery, I love my job! It really is the best.


---
February 8th
Ask the office if I can get my pay 10 days early... want to clear out the last of my bills, it's just good to be debt free.

Put in some plants by the railing, all Australian natives, the type that attract the small nectar sipping birds. Not that we need more birds, but at least I won't have to buy feed for these few.

Loving Wolfmothers album, how well is it going, double -platinum. Oh so bored with Rogue Traders, their 5 minutes of me liking them is well and truly over, the latest single is such a piece of crap, in 2 years time no one will even remember them, so the record company might as well push them now. Just so fucking average. Give me the Wolfys over the RT any day.


---
February 9th
SEX! Oh baby!


---
February 10th
Heavy rain and fog today, there is a car hanging off the edge of the mountain, between 2 tree's. We slide to a stop and help the occupants out and up the slope to safety. Mark and myself totally soaked and muddied but our good deed for the week. He saves several marsupials on the way up too. The marsupials love him.

Apparently 3 cars did some severe sliding and flipping within 5 minutes, our friend Nelly, who thankfully is ok and lives to put our mail in P.O. Box 50 for another day. The tourist road looks like KISS's smoke machines are set on FULL, fog bound we sneak down the mountain and bank the last payment cheque from the new owners of Greville street (Yey). Enjoy the house guys, and remember Market Cafe has the best coffee in Prahran!

Buy a load of paint and canvas's and some other art bits. As soon as the garage floor is cemented and painted I'm starting on a new batch of art work. Had a few people asking to buy, they'll be happy as I'm doing a series of smaller bits of art so the price will reflect the canvas size.

In the end it's just fun to paint, I wish I had the talent of Ryden, Myers or Judd but alas will never be that brilliant.


---
February 11th
Saturday Mark now looks at with horror, he knows that is when we do some more concrete-ing in the garage and studio... it seems endless but if we do it ourselves we save about $1500. I like it, well most of the time, very blokey.

Ailsa Craig has had a few scary moments with me, several times I've woken up in the wee hours of the morning hearing voices...only briefly, it's like they stop talking as soon as I awaken and I just catch the last few words... right when I am in that half awake half asleep period. It is a spooky, spooky old guest house. Maybe people are buried under our wonderful dark wood floor boards. A few people would of died here in the 100 or so years it's been around surely.

Maybe those dark wooden panels have soaked in some of the souls of yesteryear, maybe I should not eat chocolate mousse before going to bed.

Strange sensation as those few words do drag me into the world of awake and usually it's when I am sound asleep so it is startling.

Draw pictures of space ships all over my real diary, Serenity sweet Serenity. So great that it's on DVD. Jayne is a god.

Today while I was sitting in a comfy chair, it dawned on me that we live on the top of a mountain range... cool!


---
February 12th
Recycle bin finally out tonight, more cardboard recycled, the garage is close to being clear.

http://www.frenz.com/splitenztour/ as the tour gets closer and even while we are on the road, this NEWS board will get added to daily, so please bookmark it, huge thank you to Deb too. She is so damn fine, I just asked in the hope she would do it, 5 minutes later she has it created and active, really brilliant.


---
February 13th
Pay my car insurance today, with so many cars skidding off the road, I paid the extra $20 for bonus Hire Car, just in case it ever happens to us.

Breakfast today was at Mt Evelyn, Mark likes their coffee, actually so do I, and it's a nice little drive, means I can escape the email monster and breath some fresh air (cough...Urgh horse manure!).

A huge parcel of stamps arrive from Dave and Linda for the charity, so the church bag is now over flowing. Will pass it on this week to Bec, thank you everyone for sending these in!

Is 'Tom White' the film story of Phil Judd. It's a pretty cool Aussie movie, tragic in parts but you can understand why it won so many awards. So yeah Tom Judd (opps White) is worth getting. Sorry Phil was just too tempted.

It's 11.15 and I leave Mark watching 'some woman imagining someone has stolen her baby' type of movie. Banshee is restless meowing and crashing about, I check on her and she makes her escape through the house, driving Mark nuts as it distracts him from the 'stolen baby' movie. I capture her with the promise of food, sit on the bed, she (Banshee not the woman who has lost her baby) watches me write. It's a very odd night, even the fridge is making strange sounds.


---
February 14th
Happy Valentines Day Igor Senior! xoxox

Pamela Anderson is in Melbourne, and she was so nice to everyone today. A total pleasure being in the same room as Pammy, she does love her animals and has convinced me again to seek out those battery hens and rescue a few.

Mail Merelyn the spare Serenity dvd that PC sent us, she will be so stoked, thanks PC you are brilliant and very generous.

We keep hearing the expression 'hairy cheque book' on Australian TV shows. yeah we all know what it means but it seems to be the expression that is cool to use....taxi drives say it all the time. The fair had no money so I got the hairy cheque book. Charming!


---
February 15th
Have to book in the 4WD for it's check up, getting close to that magic 40,000 kms mark. Just finding time to do so.

Finally subscribe to TIME magazine, as long as they don't put BUSH on the front cover as 'man of the year'....as I said someone must of rubbed off the 'iac' that was after man. It's a good subscription deal, save $2 an issue and get some useless CD player.

Emails are really flooding in now about the Enz tour and tickets, it's still nuts. Trying to do other band related work but keep having to answer these.


---
February 16th
Dr Chiro at 10.00, hate it when the time changes, throws me out a bit. The computer crashed and burn't this morning, we so need some new gear for the database etc, so will beg the guys for a fundraiser CD.

Happy Birthday Miss July.....Happy Australian Birthday!

I get out the new hair clippers and notice it says on the packet. 'DO NOT USE ON PEOPLE WHO ARE ASLEEP'! Gee that sucks, I was so planning on using it on all the people in Kalorama who are afternoon napping!

Call Noel about the Enz and record company meeting. Not sure where David is, doing tour stuff I guess.

For possibly the first time ever I agree with Liberal treasurer Peter Costello on his support for a bill to strip health minister Tony Abbott of control over the abortion drug RU486, meanwhile Dana vale proves she is a total idiot with her moronic comments. How did this woman ever get voted in? A conscious vote in parliament, very encouraging and good to see woman in the political arena uniting. Every so often politics gets it right.


---
February 17th
Enz pre sale finishes today, sounds like a lot of happy Enz fans out there with great seats, so happy for people and not having to go up against the public buying war is always a nice thing. Worth all the work making it happen.

Up early and head into the city, call into Bec's first and miss her, such a tight time schedule , not being home might of just kept me on track.

Into Frontier and grab the final lot of Enz four sheeter posters, they are HUGE! The last few in Australia that are not on a wall somewhere.

Next I'm in front of the Mushroom building and Noel pulls up in one of his amazing cars, he parks in front. The meter is broken so I call and we are given 2 hours free parking (yey).

Our special meeting goes well, and it's weird, a meeting in a huge empty building, void of people, they were nearly all sacked when Warners bought out Mushroom. Very Godfather-ish feeling in such a large empty space.

Next stop the city and wipe everything off the check list. Dying to get home and see some TREES! Didn't enjoy today at all, well except Noel which is always a treat, he's a a good bloke that Cromb, always time for him. Some guy walking past comments on Crombie's car...very cool.

As soon as I am in site of the purple hills my shoulders relax. Mark tells me that the 24 bags of concrete I've ordered are just arriving, so I park the car and we unload those in the art room. (Phew -my work out for the week).


---
February 18th
After her brisk morning walk up the hill Rosemaree arrives. Great to see her, been ages. All three of us wash Banshee, and she is a patient kitty, though silly looking soaking wet! It's even too much water for Banshee Buble'.

Head to verandah where I am spoilt and bought some breakfast, we watch the fog roll away and it's going to be a lovely day.

Home again and we start on some concreting...Rosemaree helps on one bit, even one bag is a major help. Finish off twelve with Mark, slowly the floor is coming together....we both ache a bit.

Neil leaves today for the UK, I get an email from him, guess it must be the half way mark where he has sent it from. Glad he's playing onstage with Bic, mates do that sorta thing. Something really comfortable with him on that stage and Bic singing.

We watch 'Oyster farmer' tonight on dvd, such a cool movie. I still want to know where the dead dog ended up!


---
February 19th
Speak to Phil, looks like his solo CD will be out around April 1st, it goes into the CD plant soon, he tells me, and usually takes a few weeks. No rush PJ we have waited this long, I still play it a lot. Deserves to have a real release though.

Enz make the cover of the IE in the Melbourne Sun and in several other States. Enz fever starts up again and it triggers another batch of emails from the general public mostly.

This will be a great tour, one of the few times I have really REALLY looked forward to a tour....glad so many people are making the effort to see it.

All the best
Peter

---
If there are any problems with this site, please contact webmaster@aswas.com.